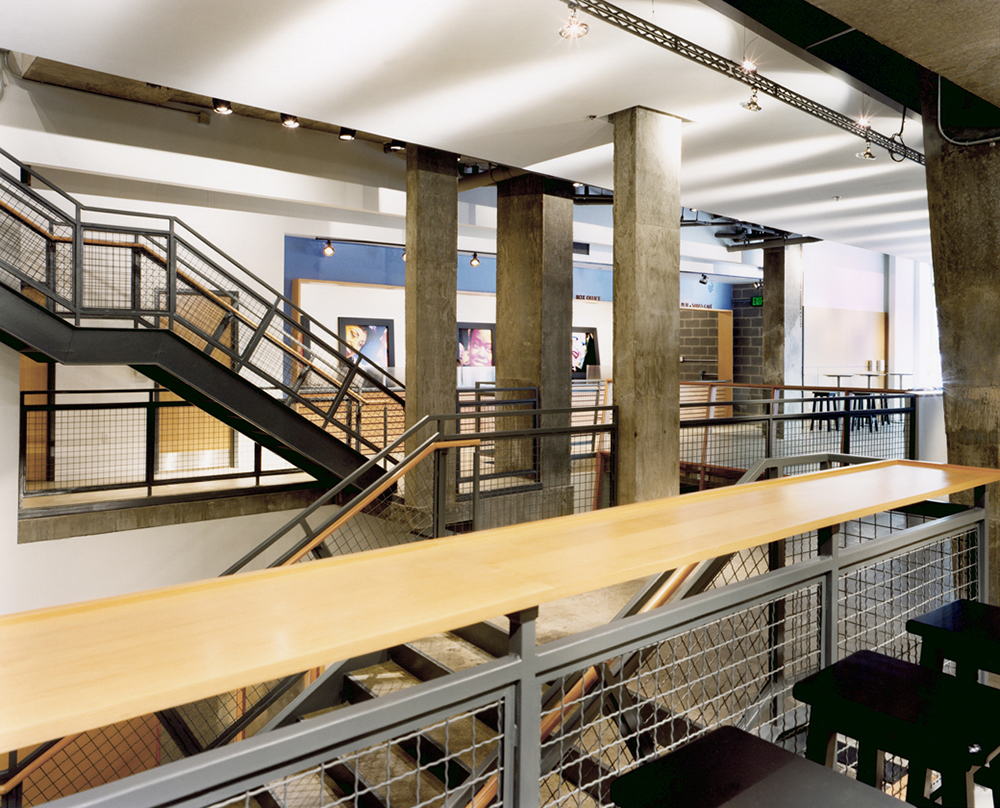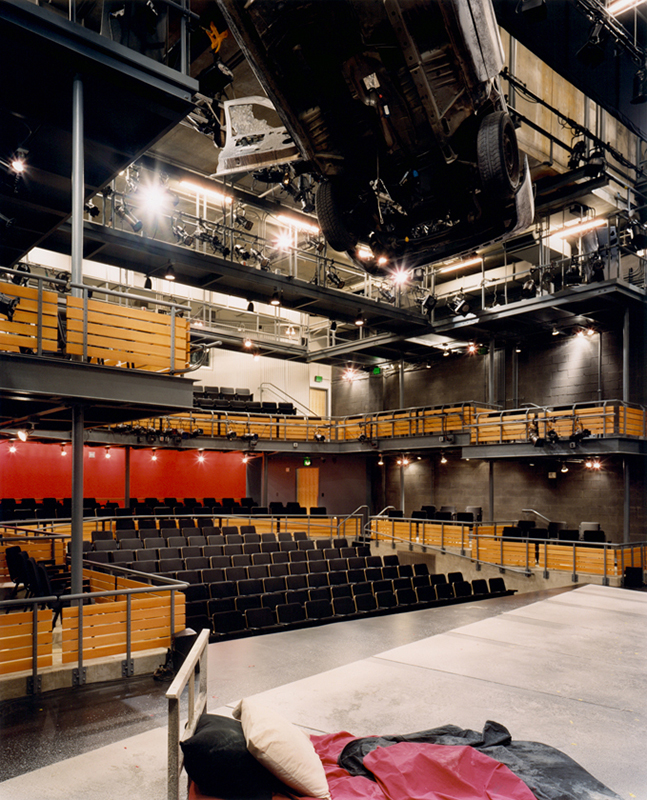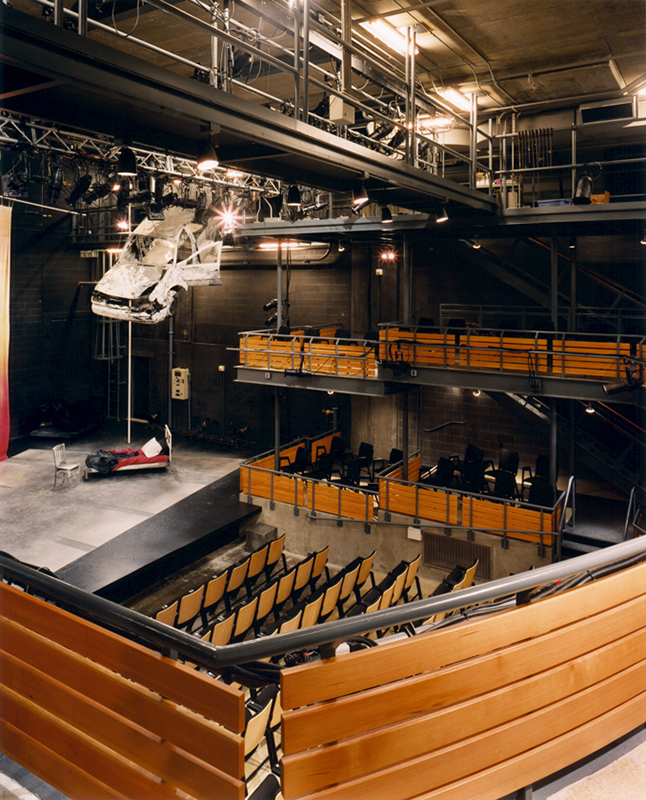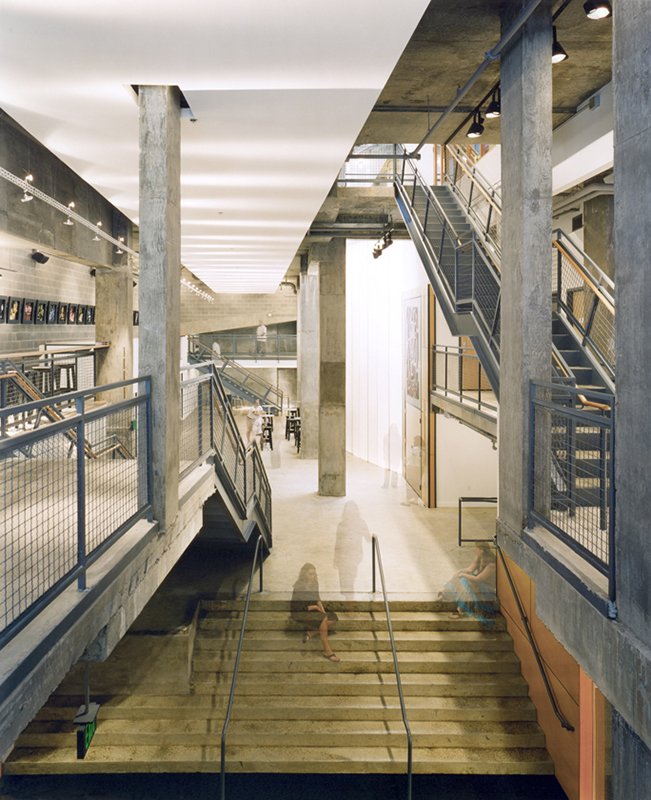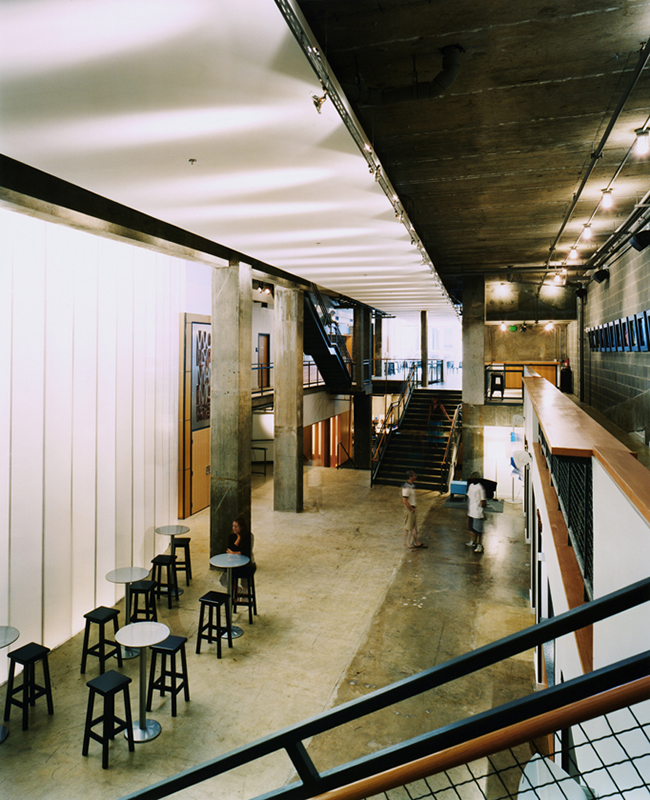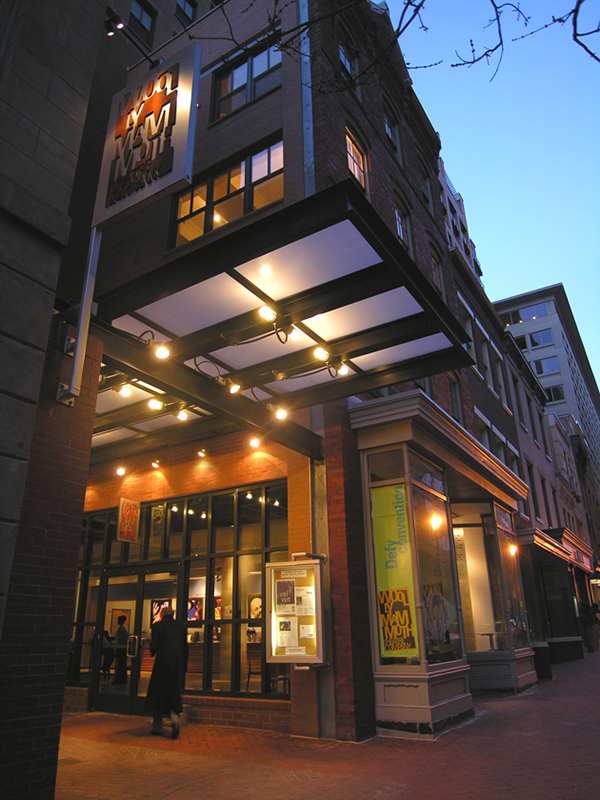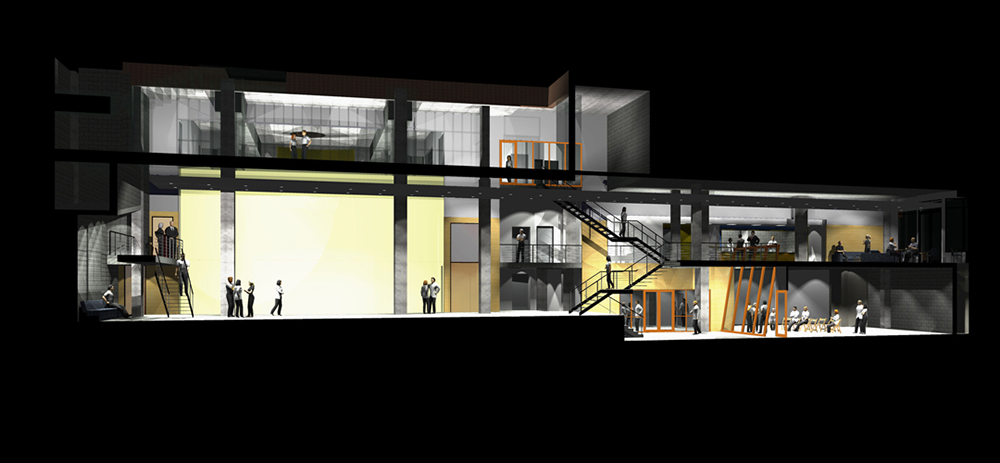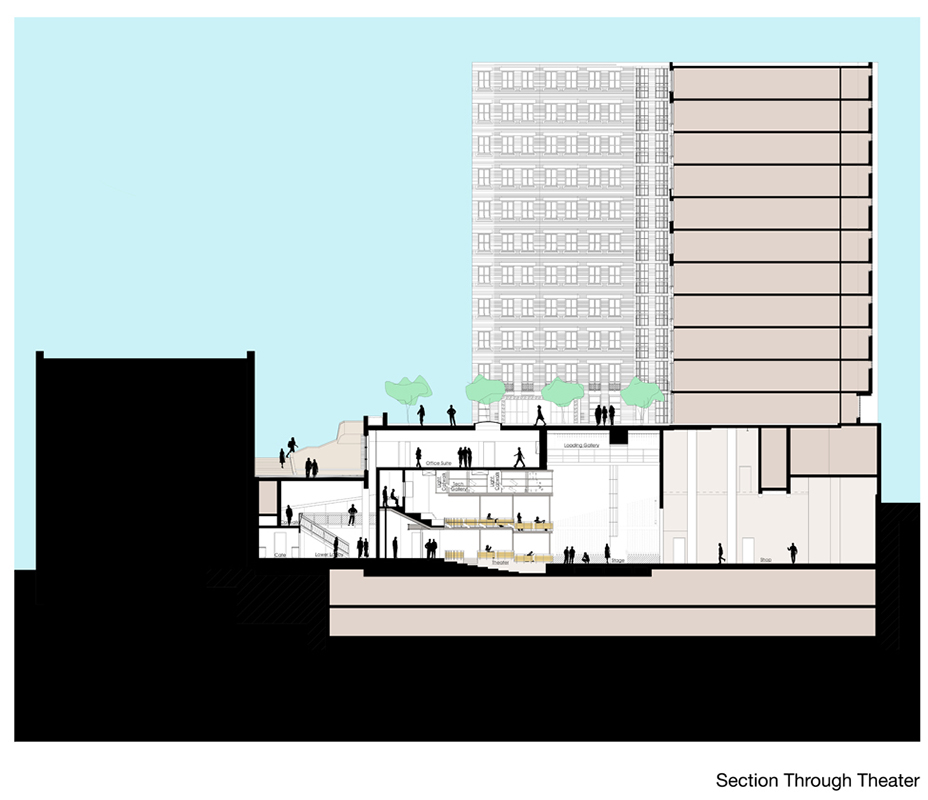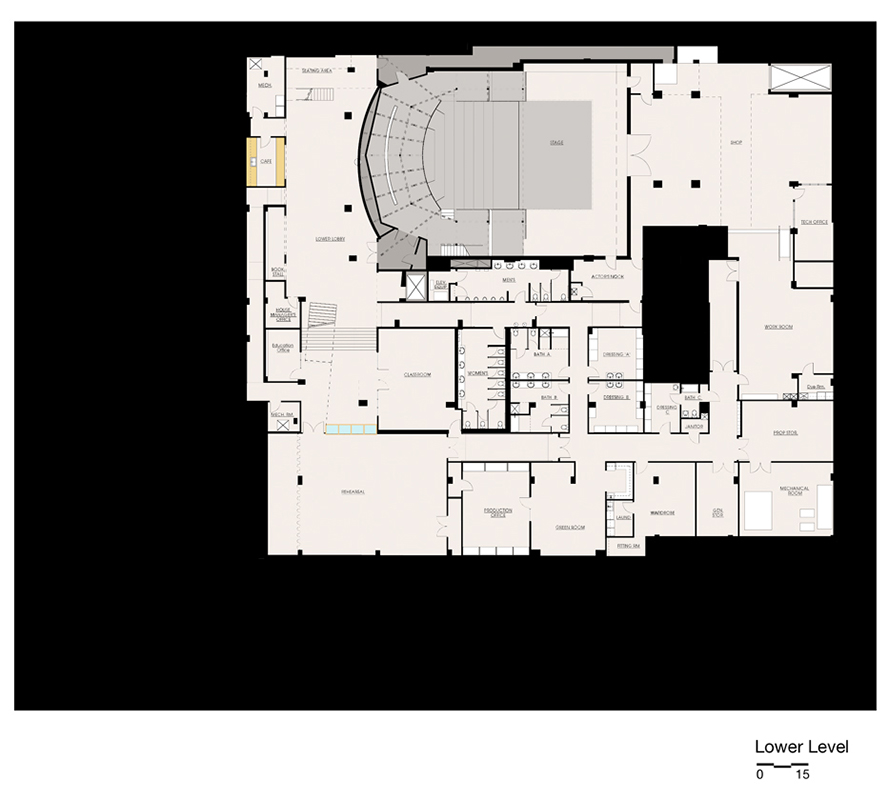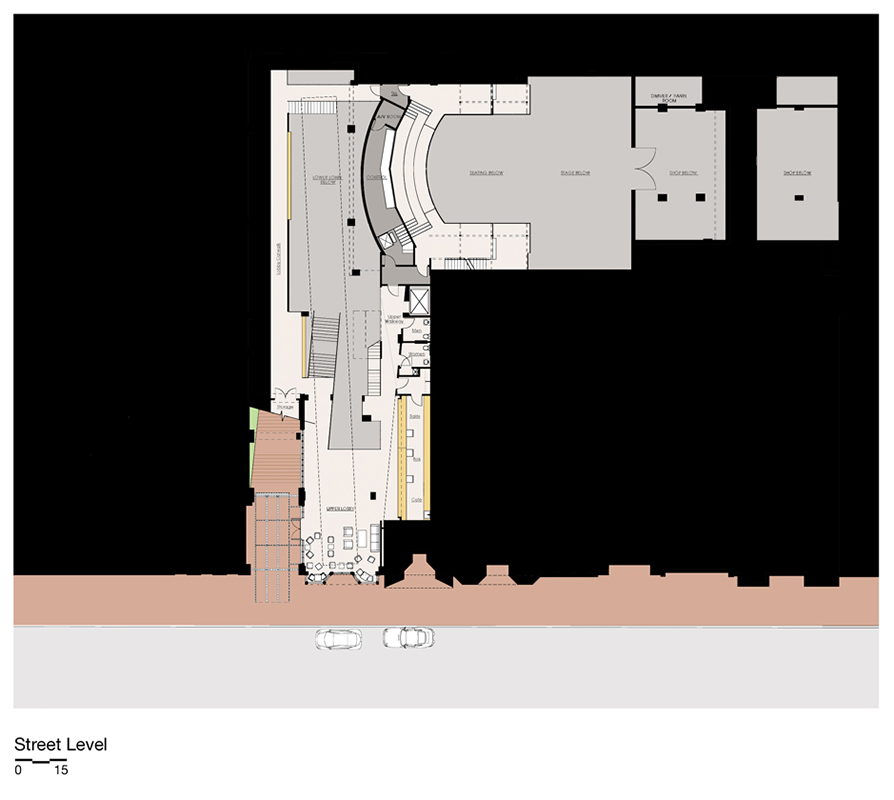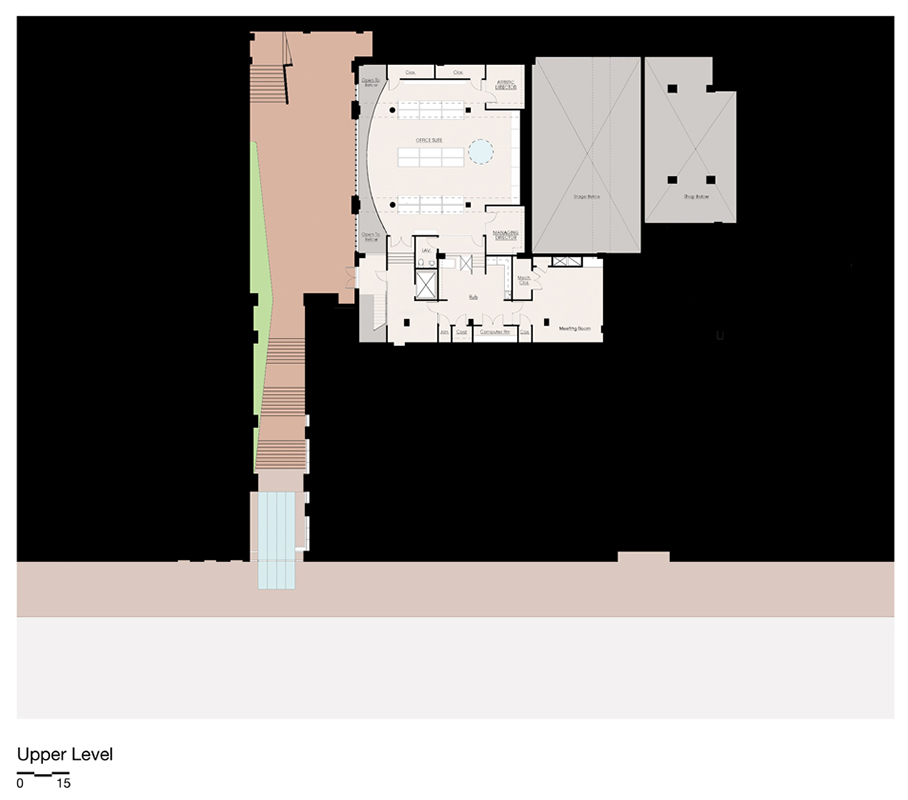 Woolly Mammoth Theatre Company
Washington, DC
The design for the new Woolly Mammoth Theatre provides a full range of theater-based activities within a three-story, 35,000 square-foot space in the heart of the city. Included in the project is a 264-seat courtyard-style theater with a three-sided balcony, a full production shop, a 100-seat black box theater/rehearsal hall, classroom space, offices, a shop and two cafes within a long, two-story urban alley-like lobby.
The design brief was to produce a world-class "transparent theatrical laboratory"— a place where all of the spaces normally hidden from public view, such as rehearsal hall, classrooms, offices, and other support areas, would be visible to the visitor to give a behind-the-scenes understanding of the process of creating live stage productions. The design reflects both the theater's creative and cultural mission as a grassroots organization with a deep connection to a diverse community, and its commitment to risk-taking as it develops and produces highly charged, powerful and always provocative plays.
This new facility is inserted into a new mixed-use building in the 7th Street Arts District in downtown Washington and is an important part of the revitalization of that part of the city.
Lighting and Sound America Woolly Mammoth Theatre Article; A NEW HOME FOR NEW PLAYS