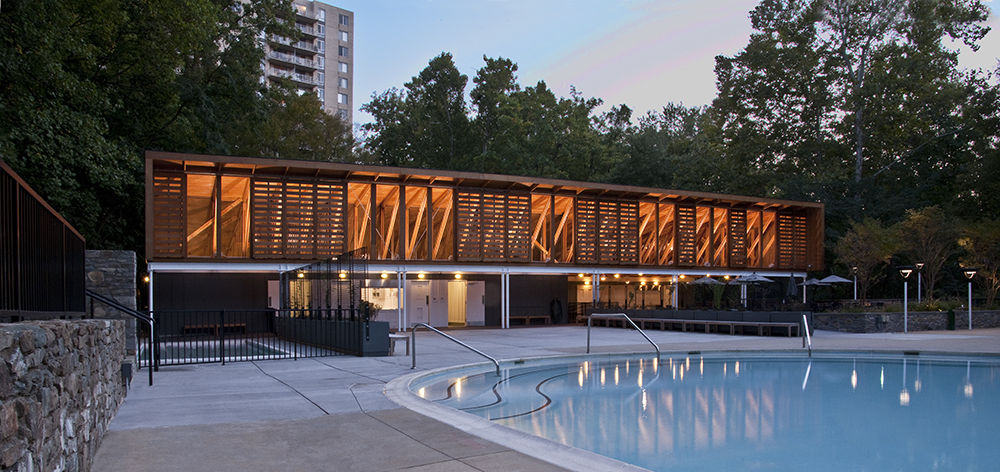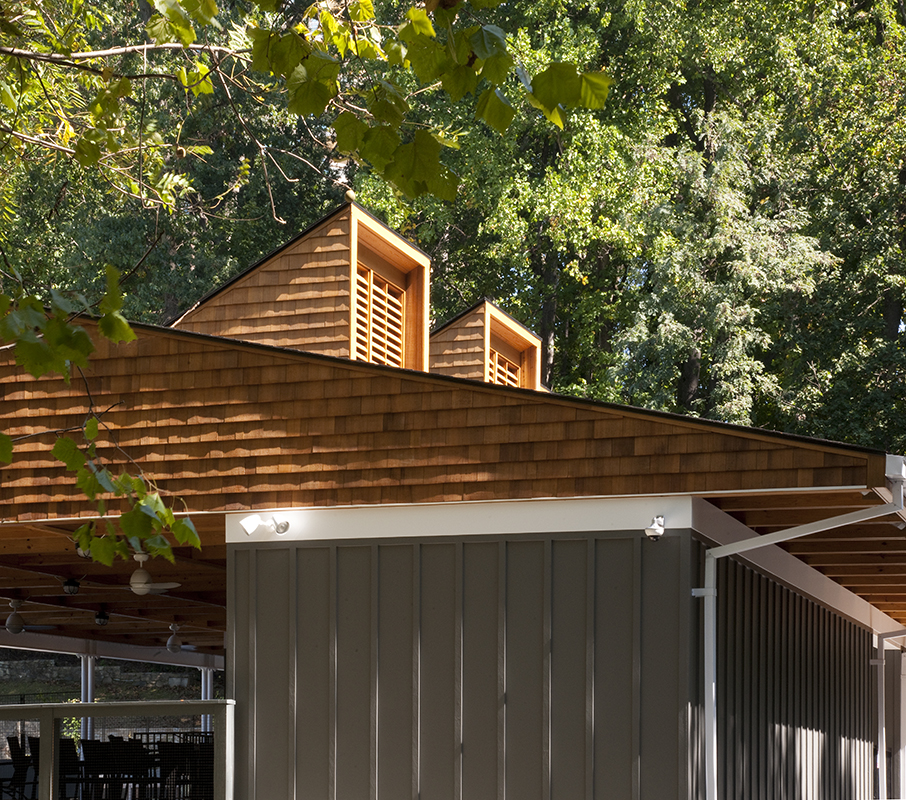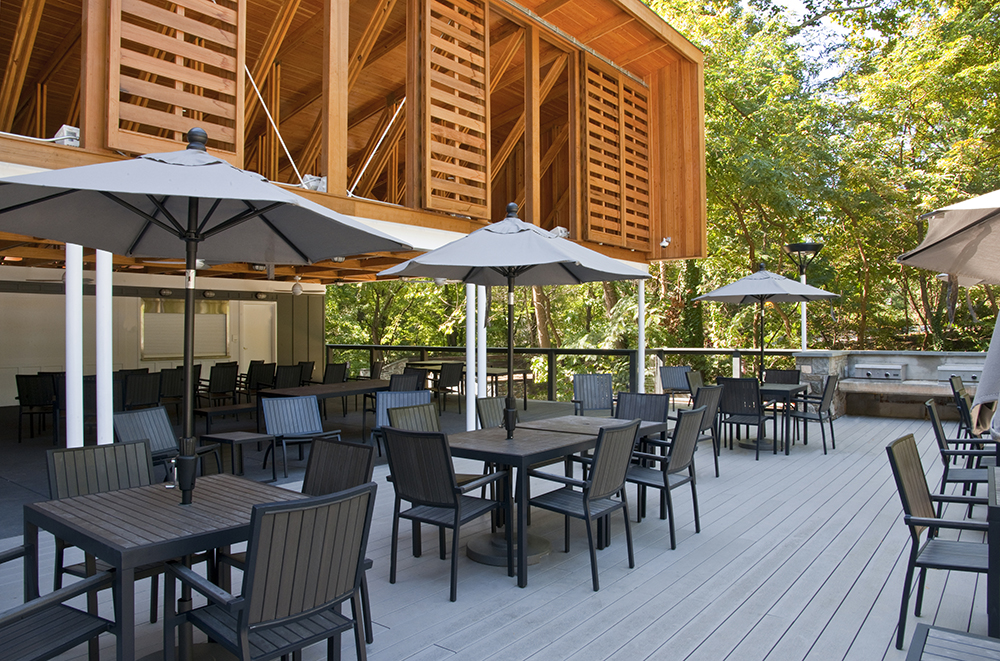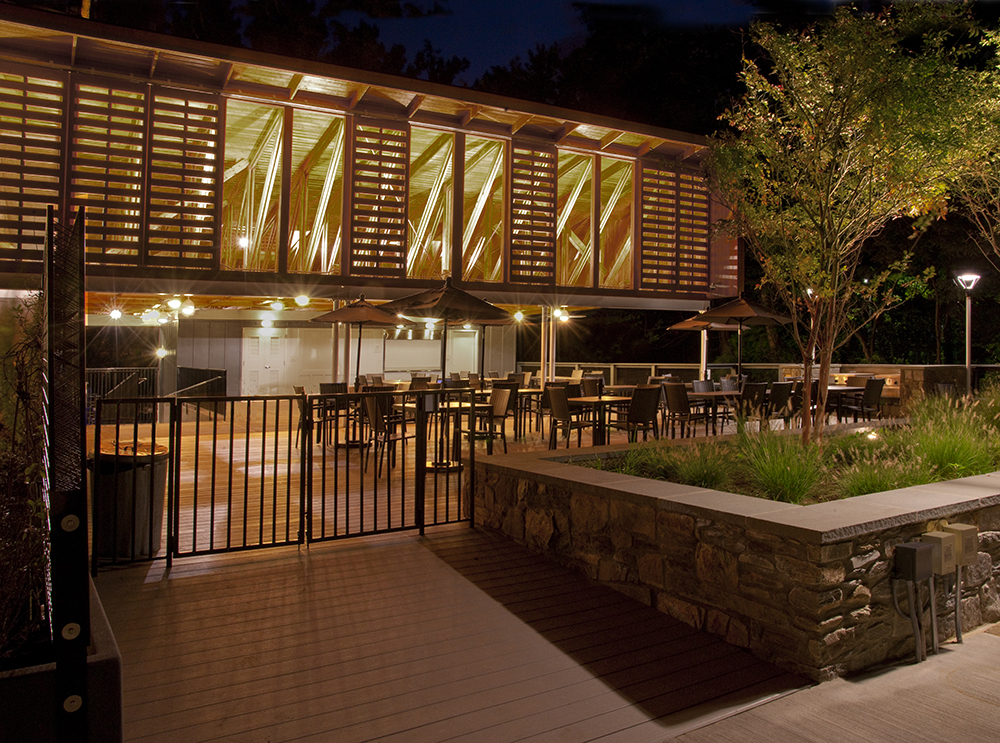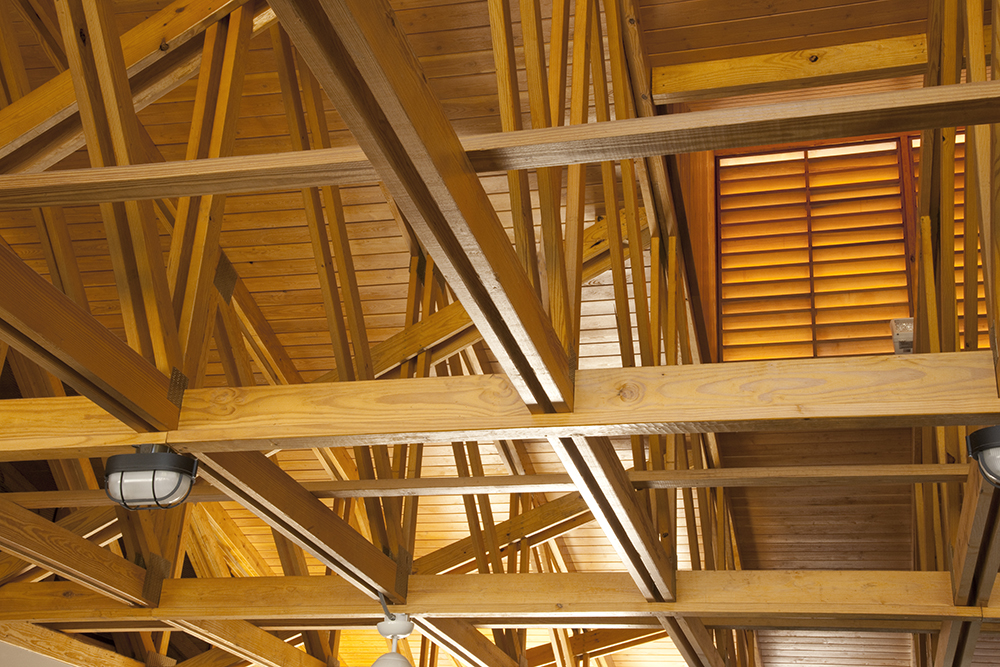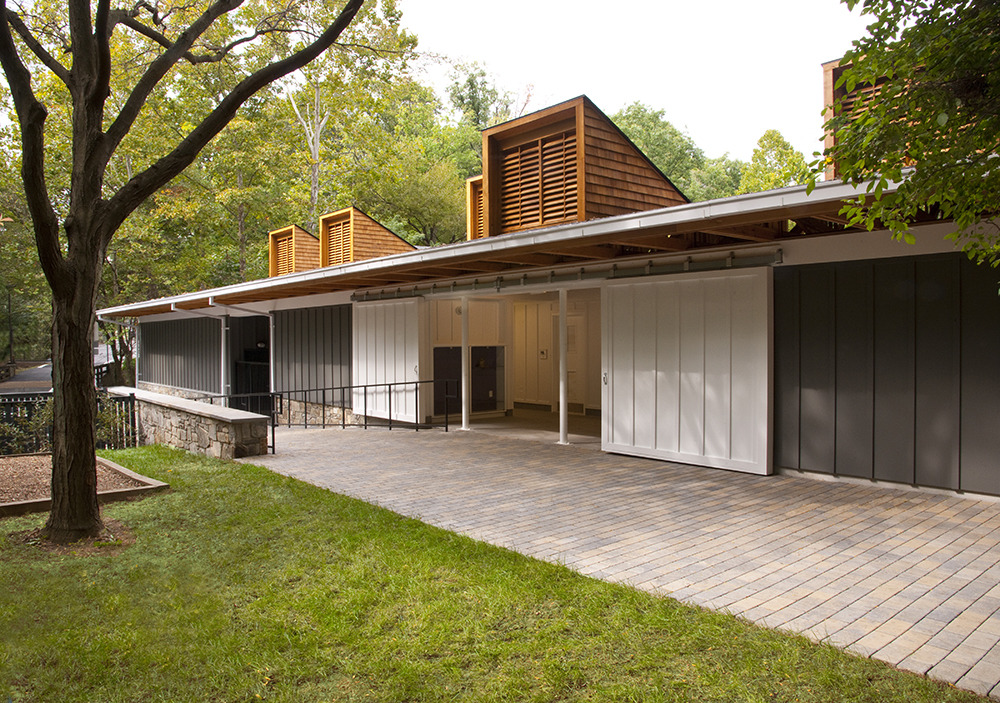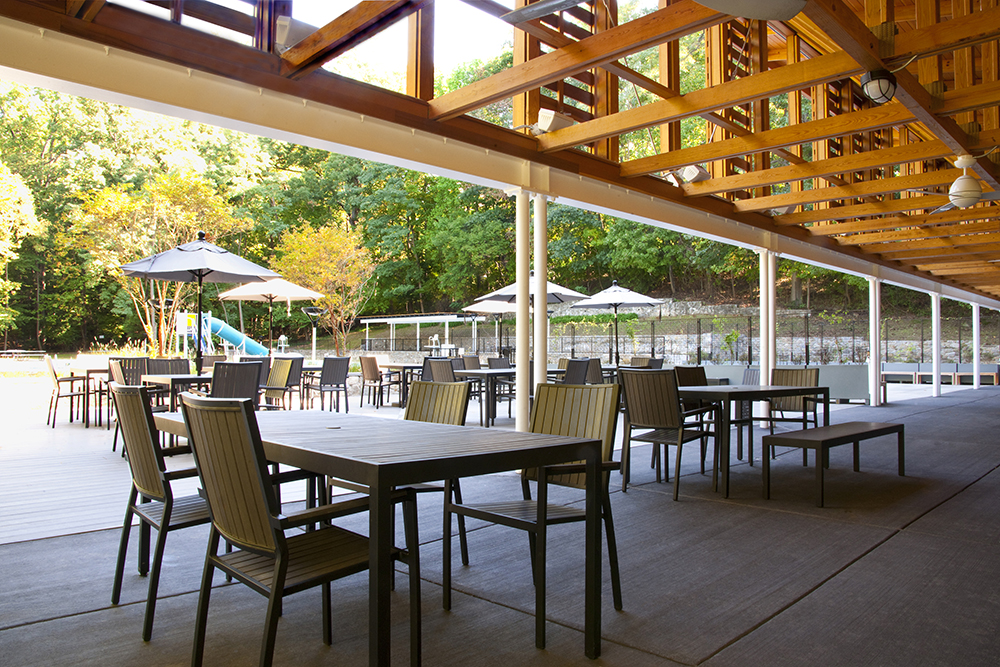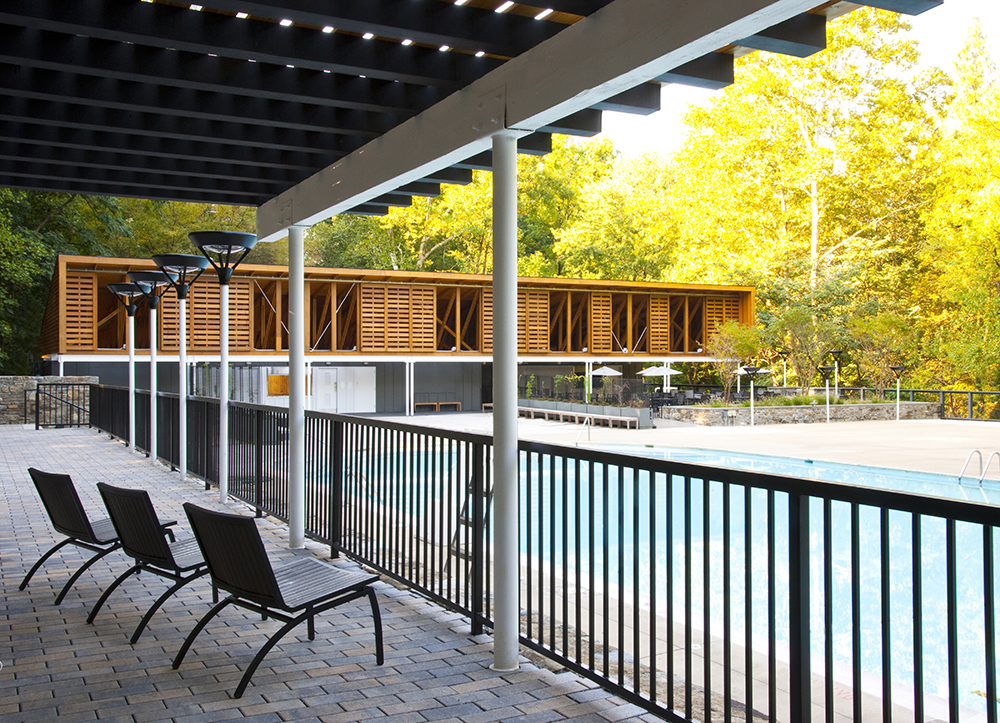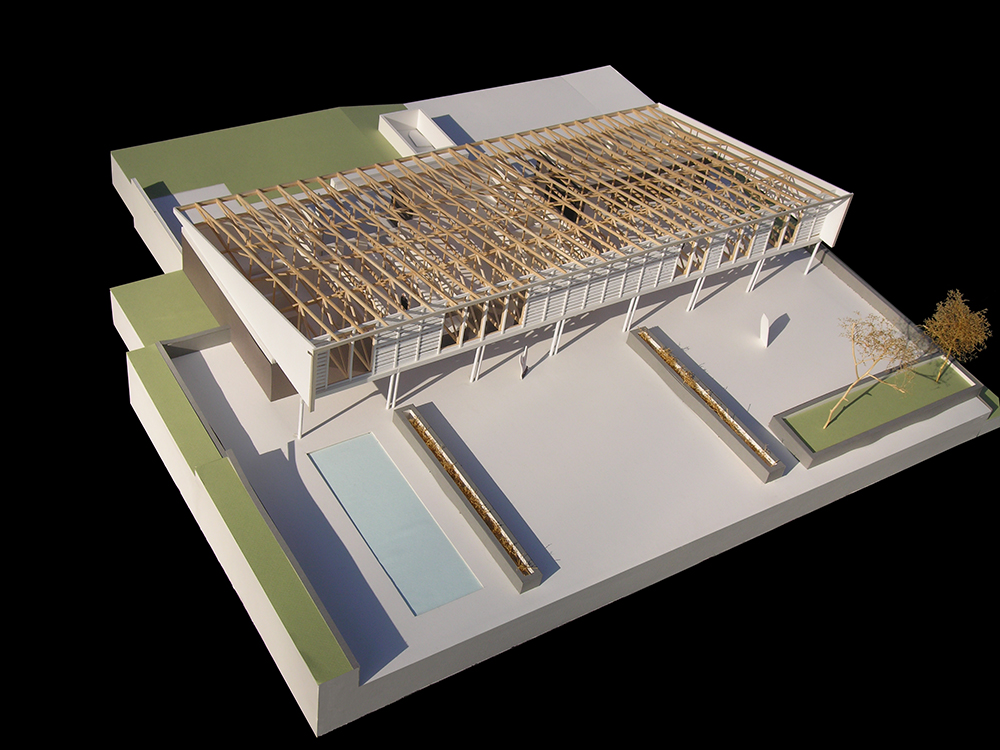 Somerset Pool House 
Somerset, Maryland
Somerset, Maryland is an incorporated town on the border of Washington DC. The community pool and bath house, built in 1968, are located in a park with a beautiful forested stream valley, but the building was in need of significant structural repairs and updating. The community also wished to bring the facilities to current accessibility standards and to reduce the impact of the pool facility on the environmental quality of the stream valley.
The existing footprint of the bath house was retained, even as all of the interior layout was reconfigured. The original roof, which was low, heavy and oppressive, was replaced. The new roof, built of lightweight wood trusses, is high, light and airy, becoming a giant porch roof that extends beyond the old walls to provide protected poolside shaded areas.
Every effort was made to take advantage of, and care for, the beautiful wooded site while providing a contemporary, naturally ventilated building now composed of airy porches, shuttered walls and outdoor pavilions.