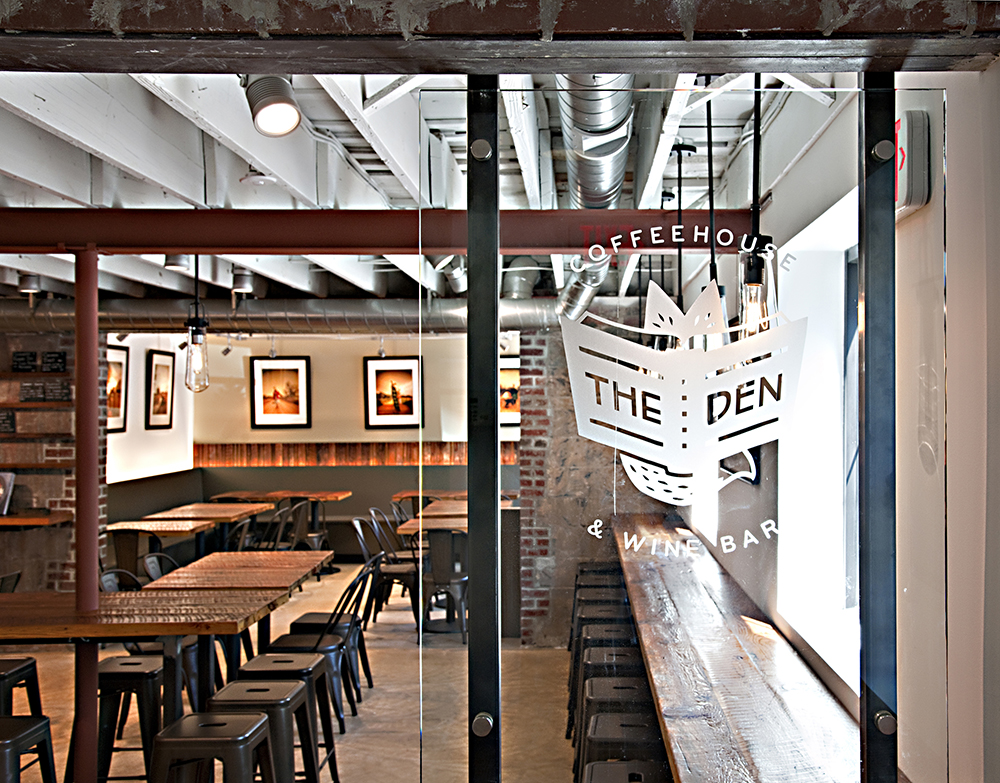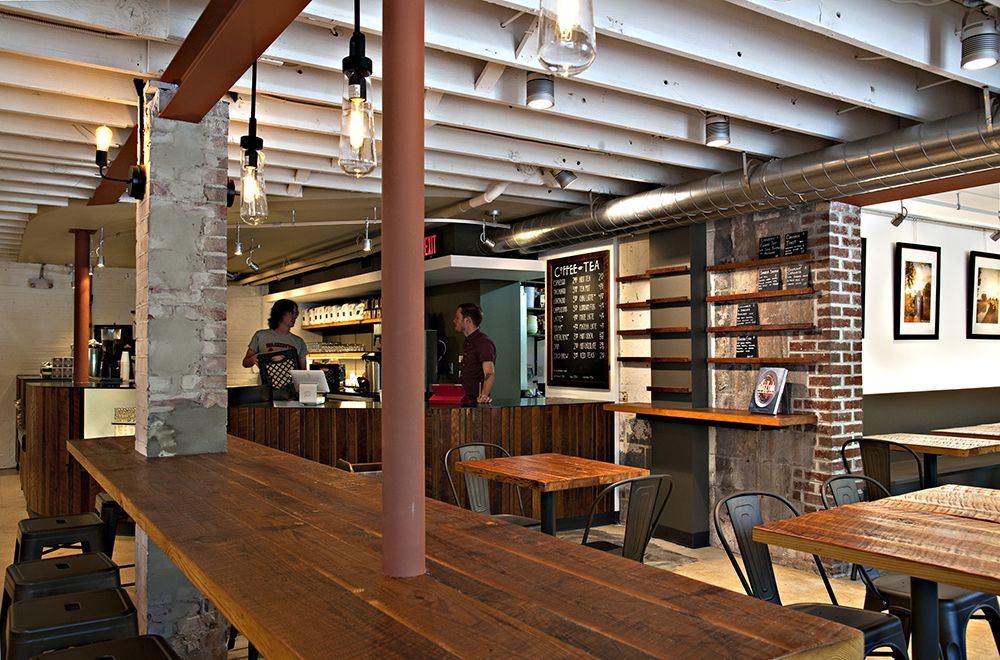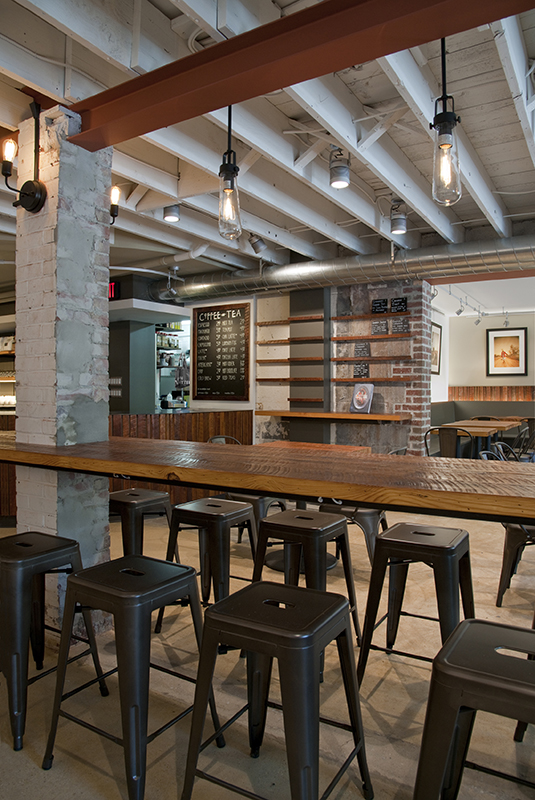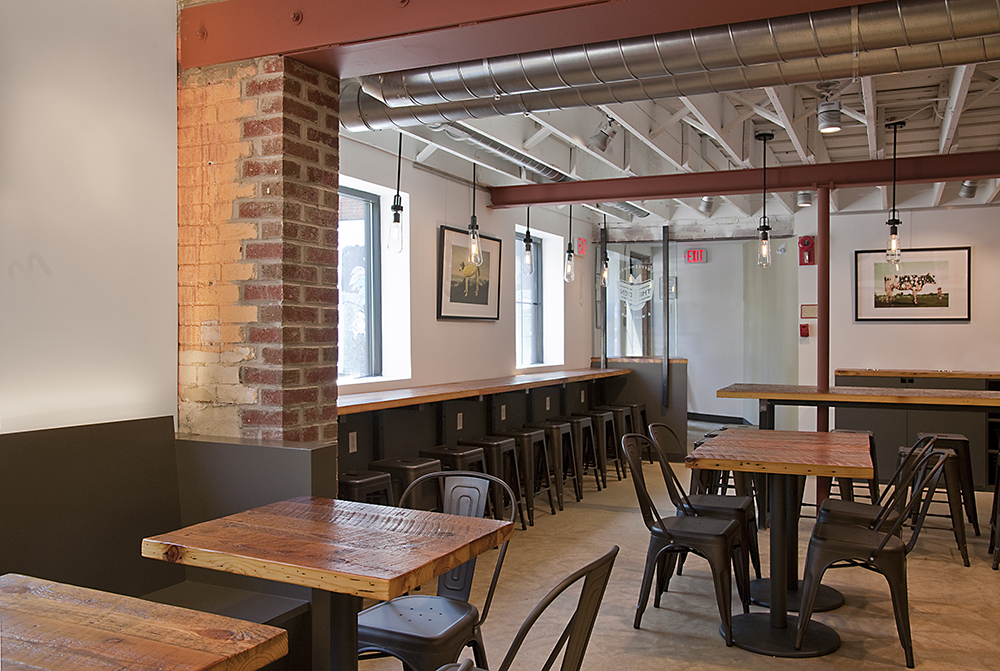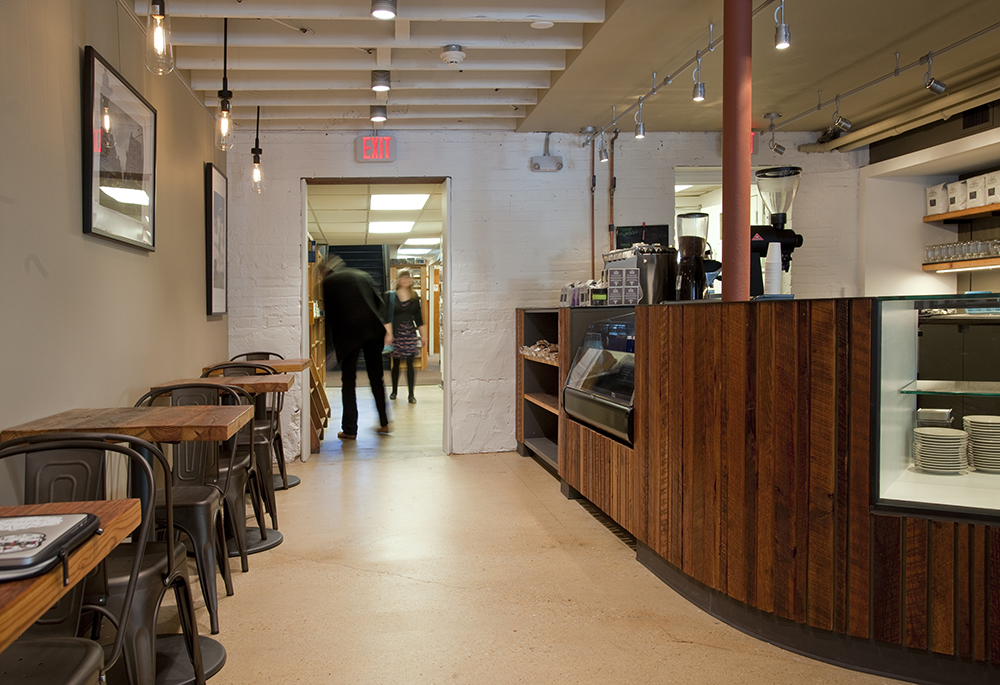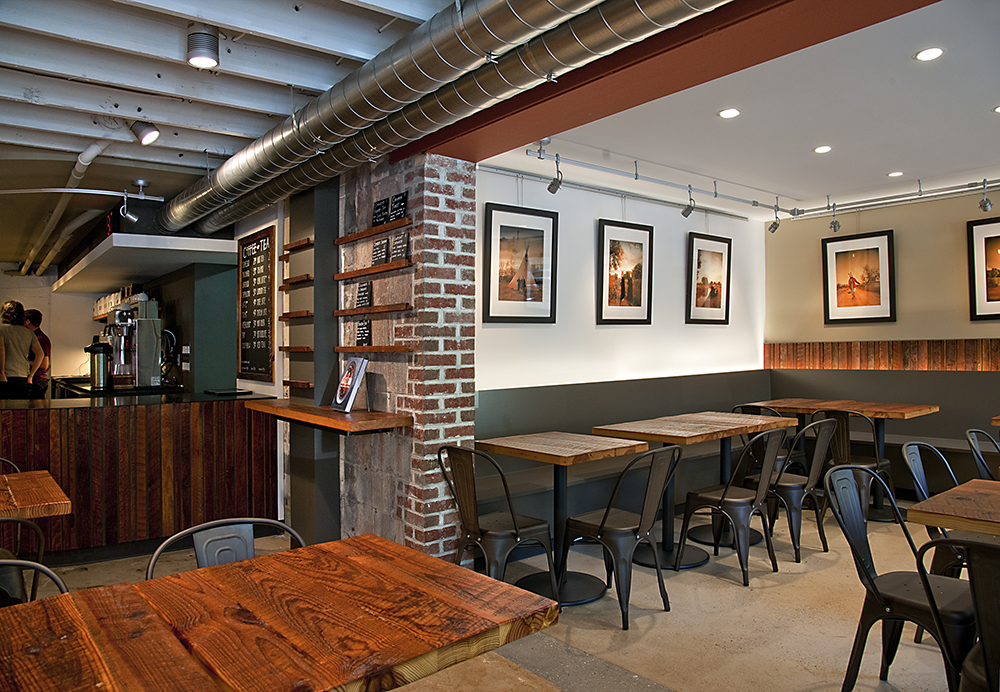 Politics and Prose
Washington, DC
Politics and Prose, in Northwest Washington, is much more than a bookstore. It is a much-loved community center for readers, with a very loyal following for the almost-daily lectures, classes, and book signings.
And there is a cafe. Located in the lower level of the store, with access from both the front sales area and the rear parking, the cafe had a loyal following despite having much of the charm of a suburban basement rec room. 
We were asked to respect the low-key charm of the place, its customers and its overall mission, while enlarging the cafe and adding an element of warmth earthy elegance to what had been a dreary spot.
We designed with an eraser. We removed walls, flooring, applied surfaces, and the ceiling to expose original construction elements of wood, steel, brick and concrete. 
A new serving counter, some built-in seating and two fixed bar-height tables, all fabricated from reclaimed wood and steel, are the only additions to the space.