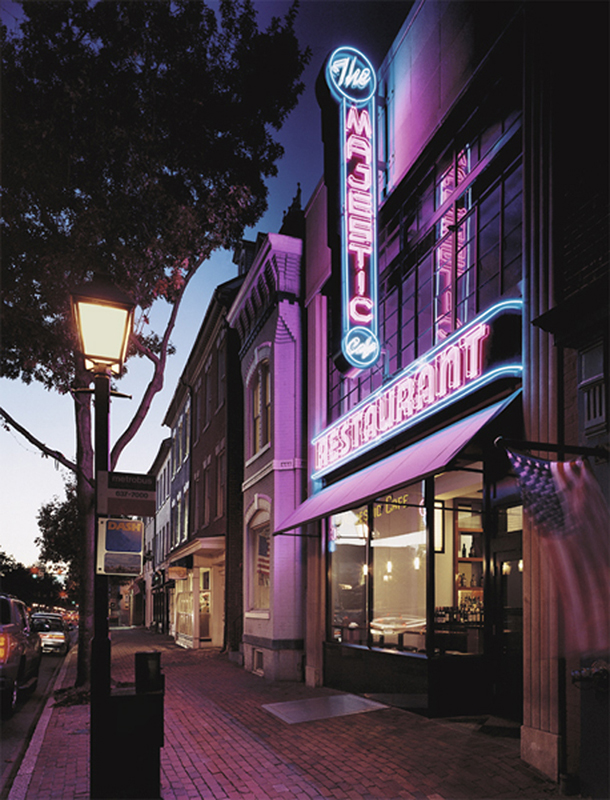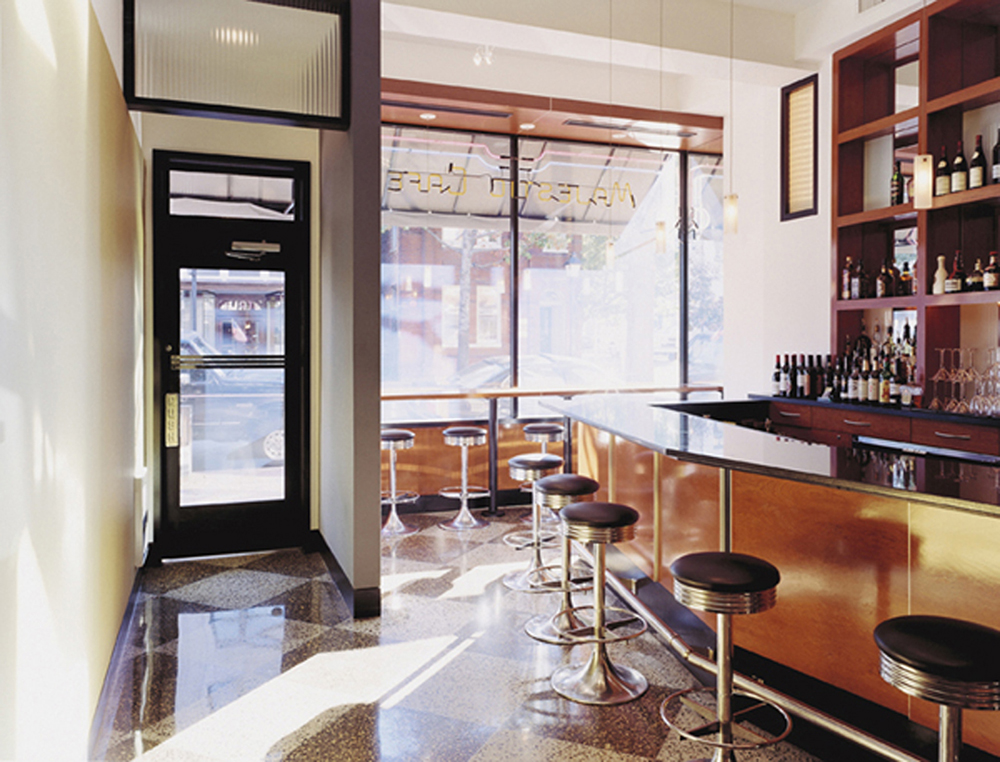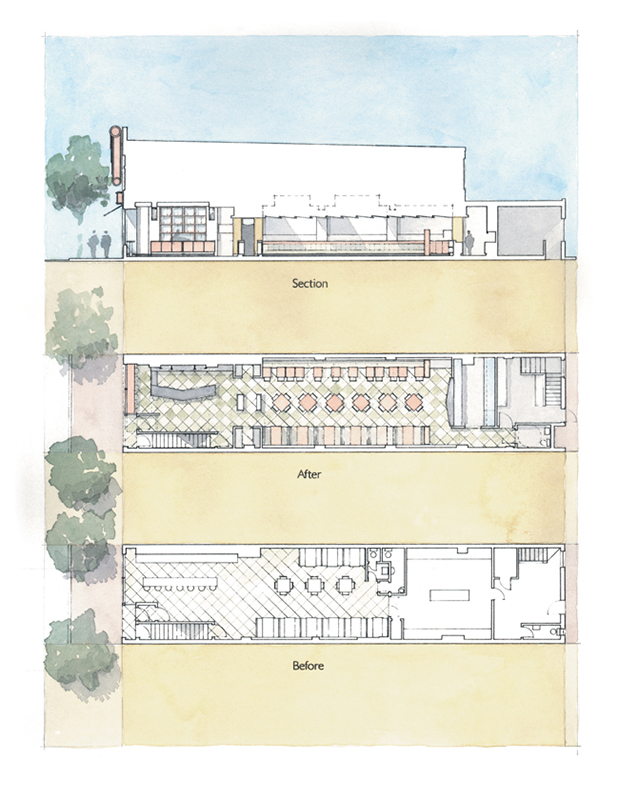 Majestic Cafe
Alexandria, Virginia
The Majestic Cafe in Old Town Alexandria, Virginia, opened in the early 1940's, and the family-owned business became a local institution. The owners retired and the doors were locked in 1978, and the building sat empty on King Street for more than twenty years. The restaurant has now reopened to serve the changing clientele of Old Town.
Memories of the old restaurant remain. The facade and neon signage have been restored, resulting in the only neon in Old Town, as this lone surviving example is now considered historic. Orginal terrazzo floors have been repaired and extended. A new front bar replaces, and recalls, the old lunch counter, and the dining room is still an open, friendly space.
Although still spatially reminiscent of the small-town neighborhood restaurant, the details depart from the diner aesthetic. Cherry surfaces, some trimmed with aluminum, face the bar, wait stations, banquettes and booths, as well as soffits at key thresholds. A serrated lower ceiling in the dining room conceals HVAC, contains lighting, controls acoustics, and focuses the view on the now open kitchen, while the upper ceiling is painted tin, matching the original. Moving the prep kitchen and other facilities downstairs make room for needed additional seating. To residents of Old Town, there is much that is may be familiar at the Majestic, but also much that is new, creating a lively and comfortable setting for the talented chef's Southern-influenced New American cuisine.