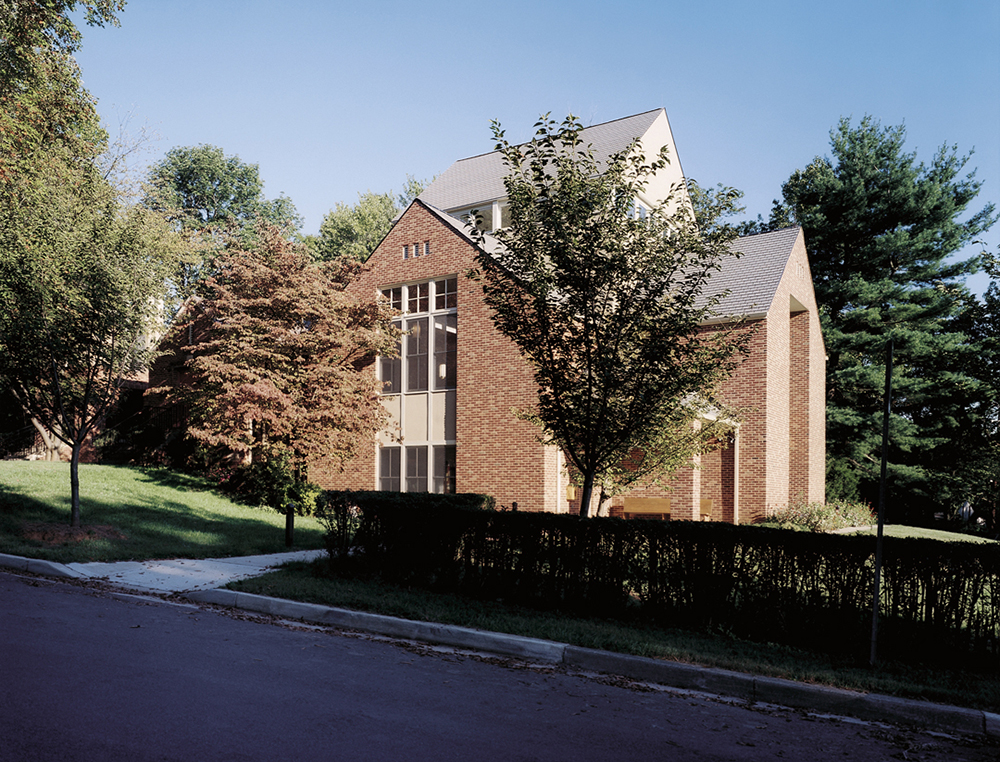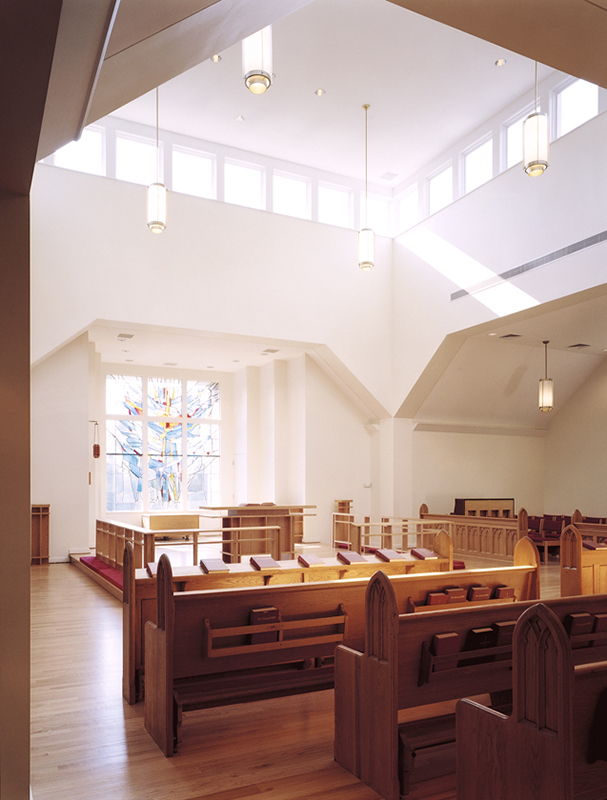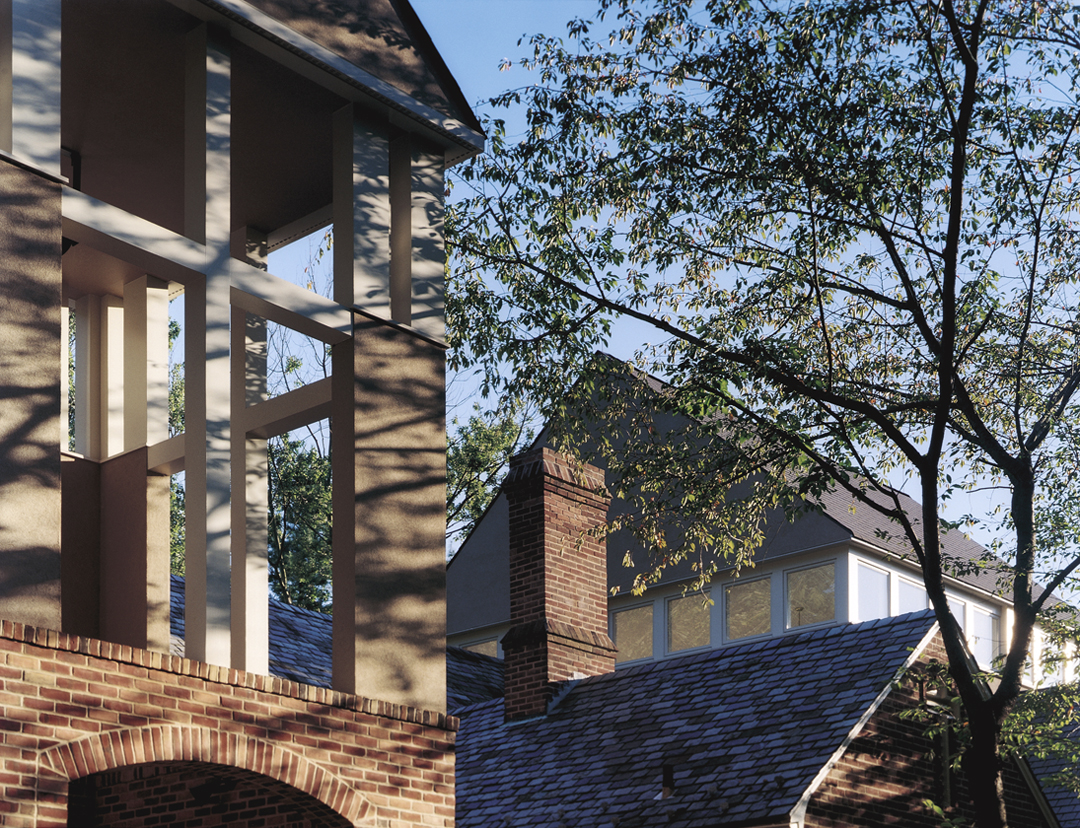 Church of the Redeemer
Bethesda, Maryland
The complete renovation of a 1940's church allowed a community congregation to accommodate its expanding membership. The original building was a sort of "starter church," built by a young congregation watching their pennies. The simple gabled box is in a residential neighborhood, and was designed for easy conversion to a house, should the fledgling church fail.
They thrived. Forty years later, they were established and ready to celebrate their continued growth. The sanctuary is now doubled in size, with the original altar end becoming a narthex, and a crossing and altar added to the west. The lower level is extended to provide a generous fellowship hall, and a bell tower marks the entry. New systems and ADA requirements have been accommodated. The work was completed in the summer of 1999.