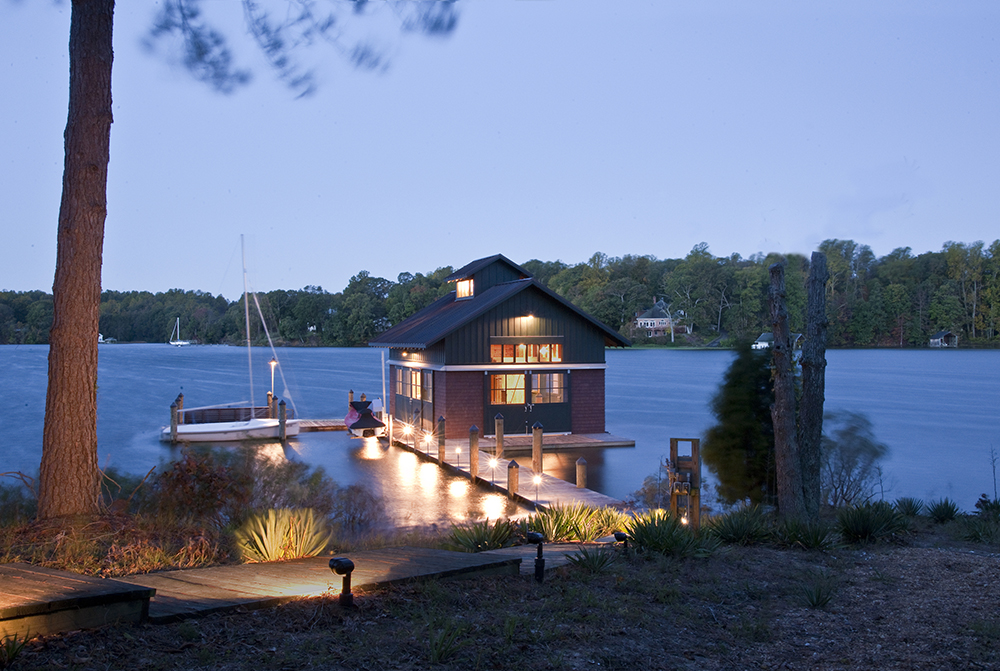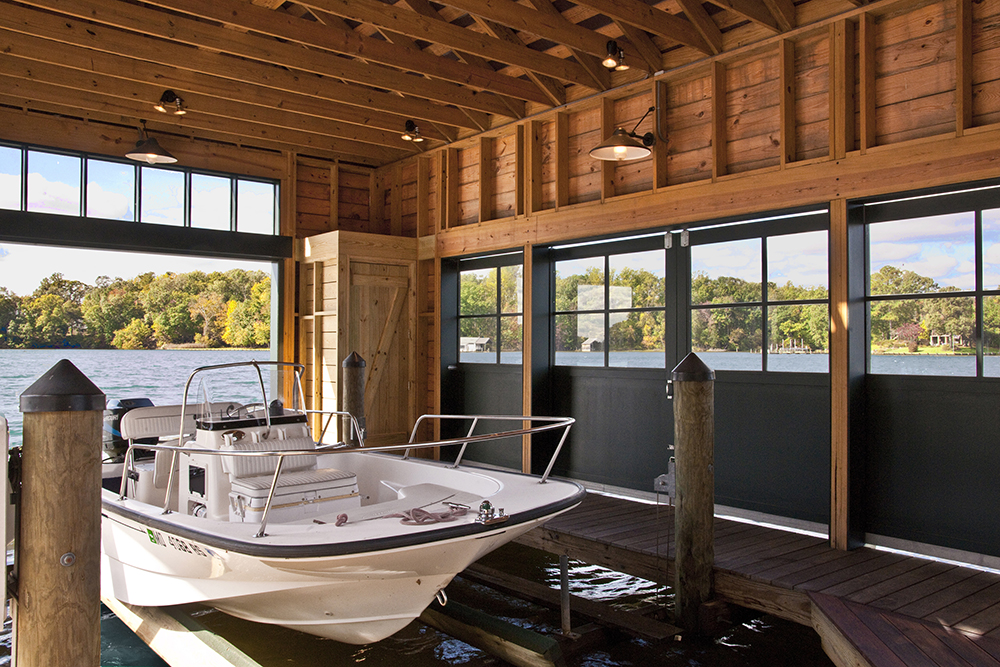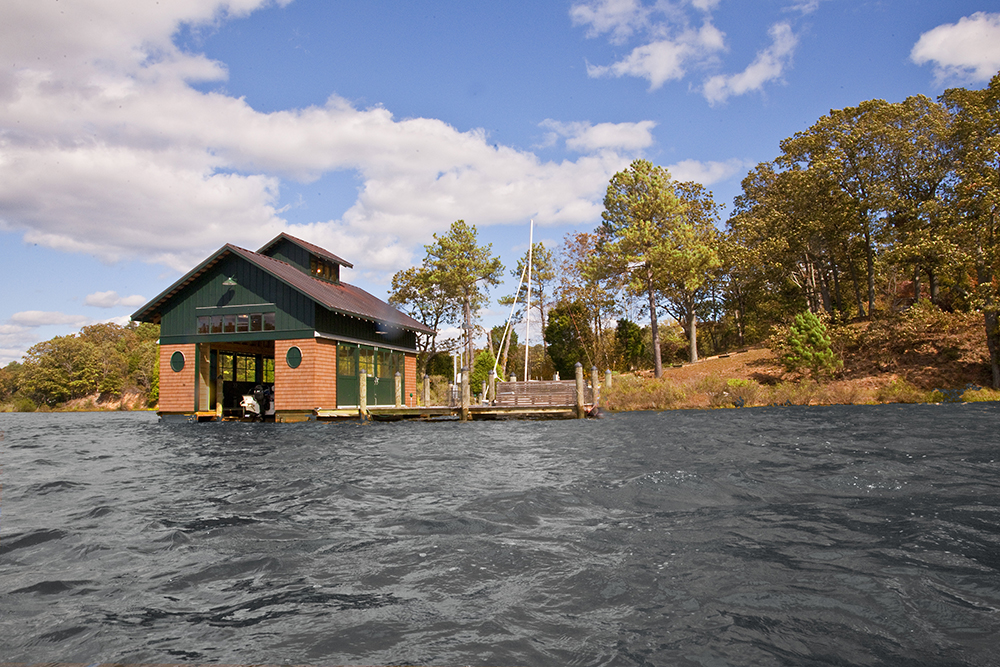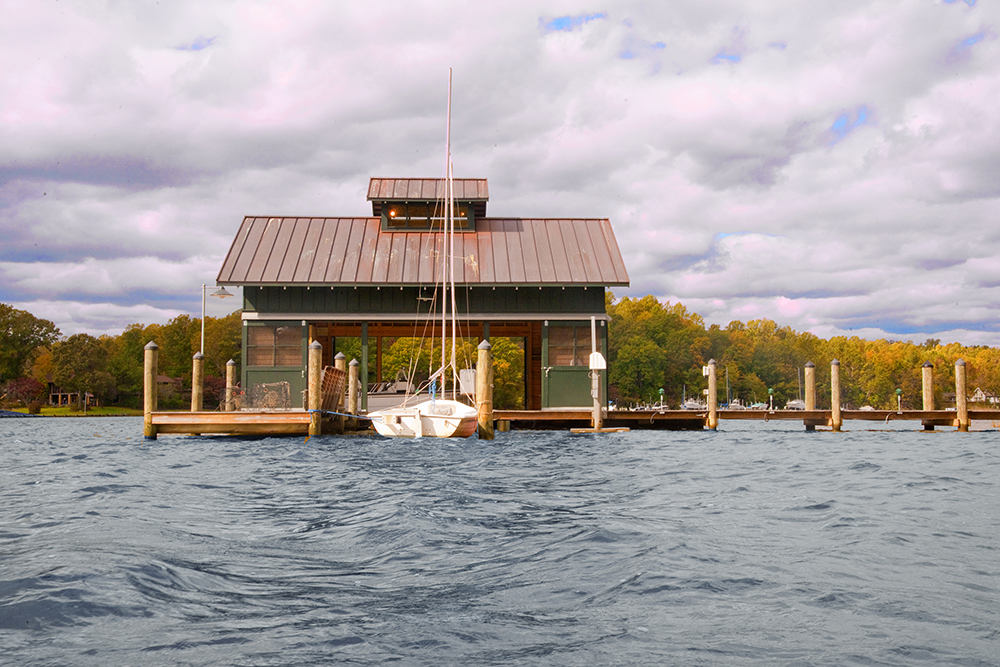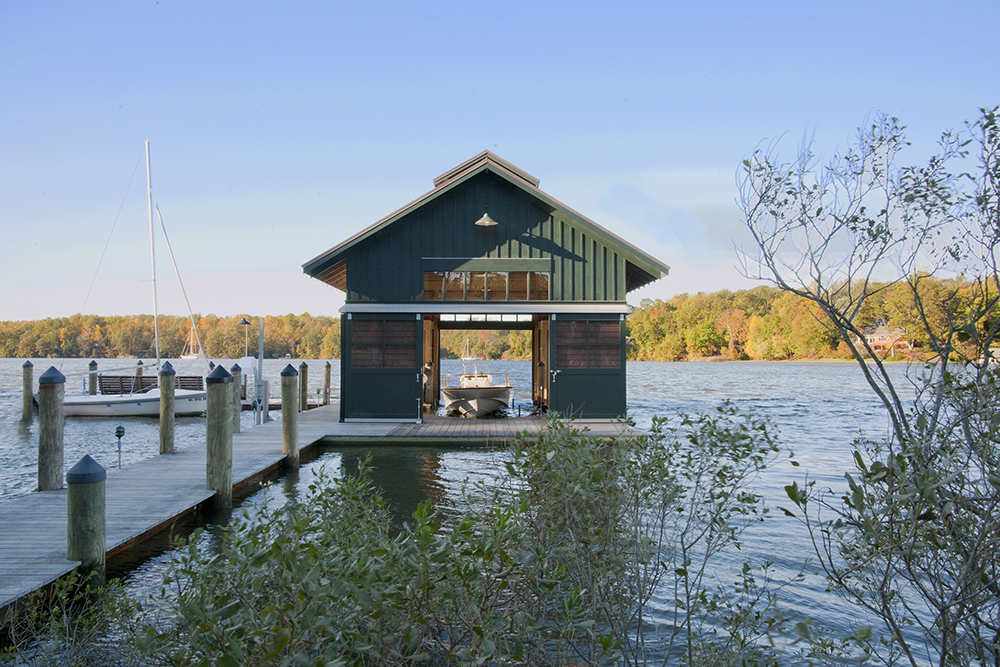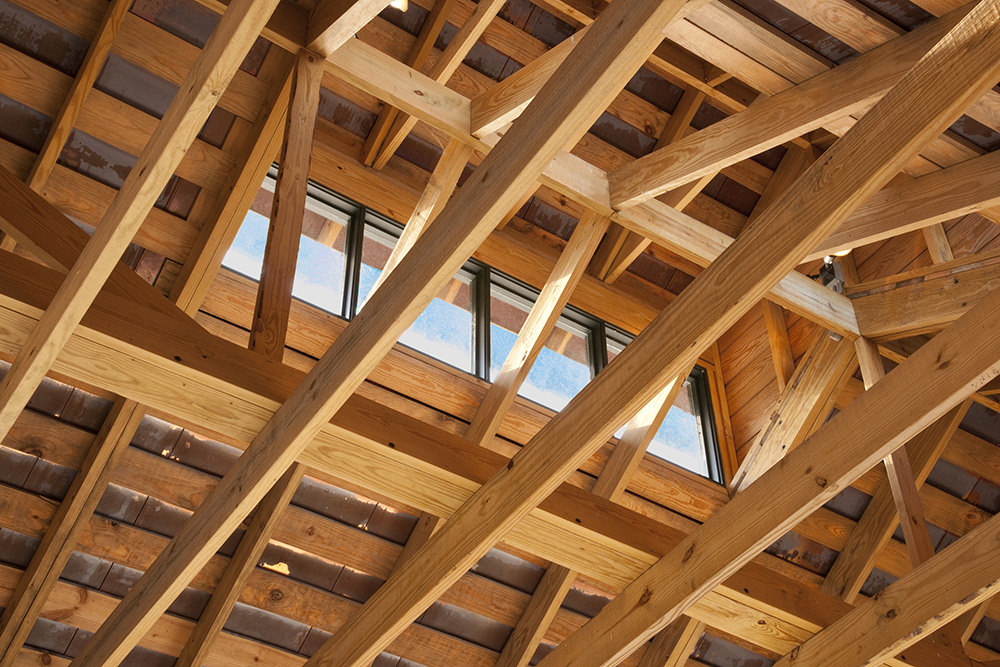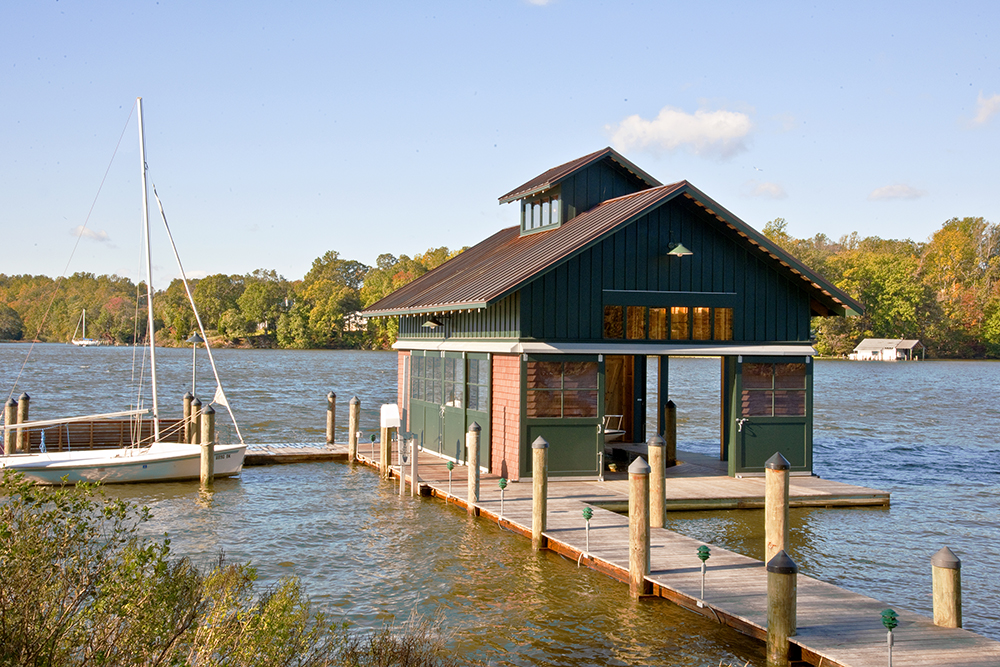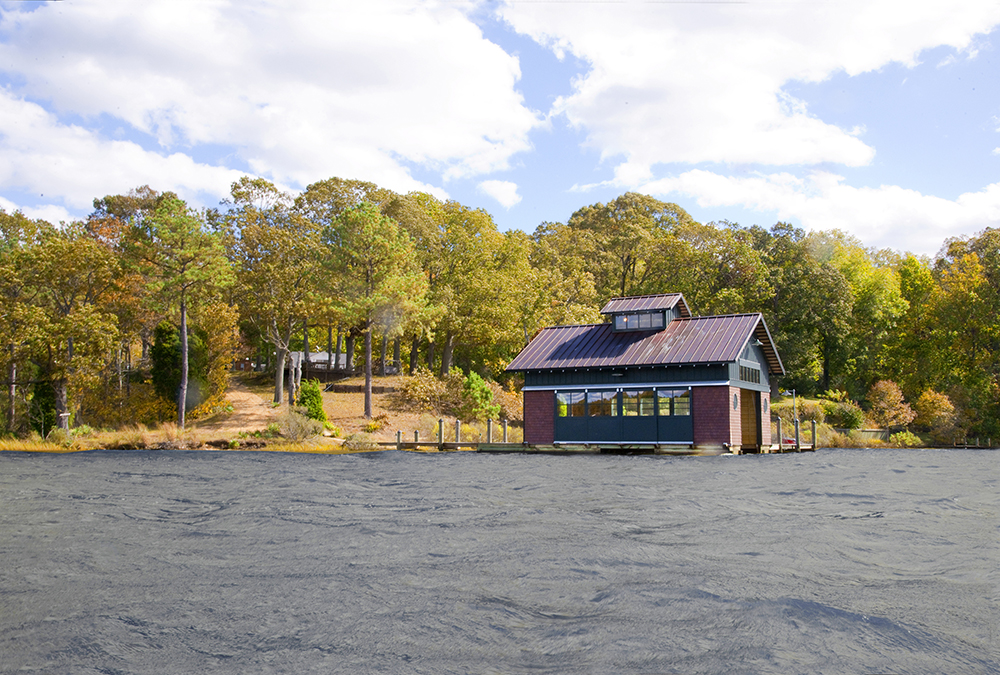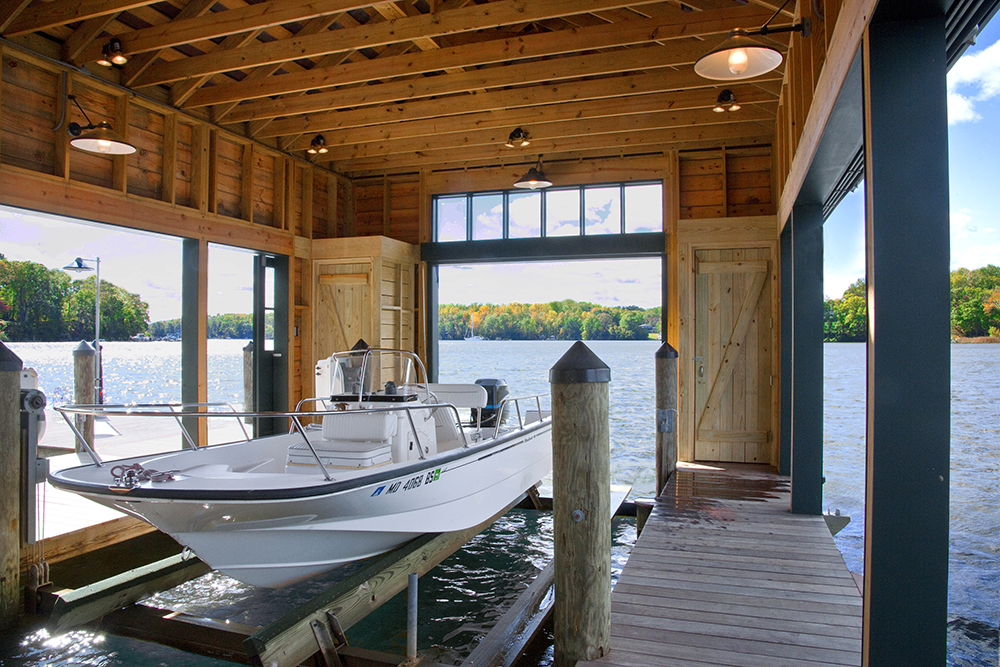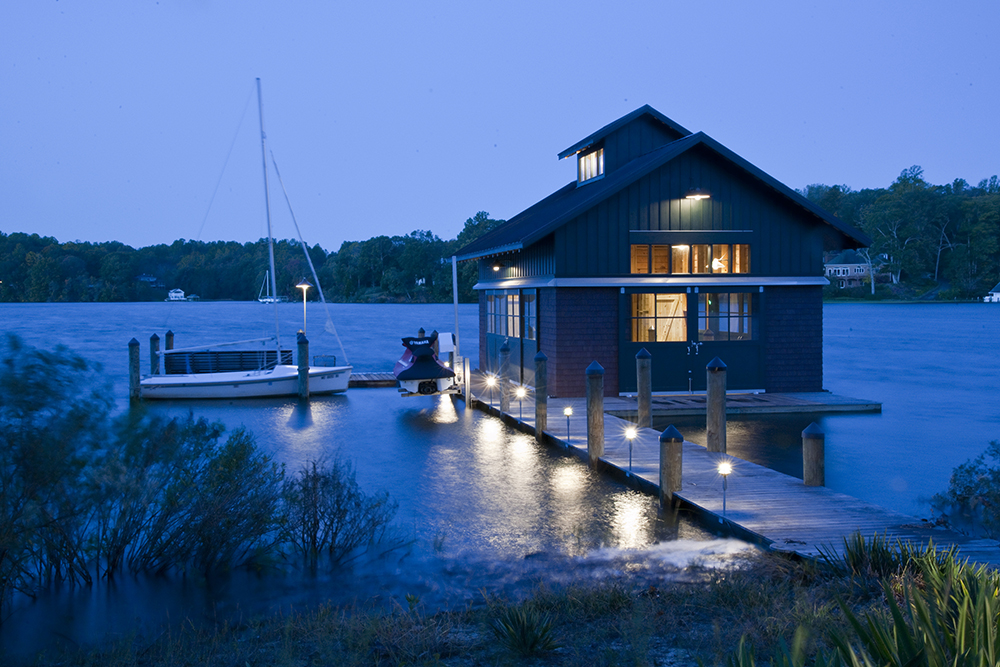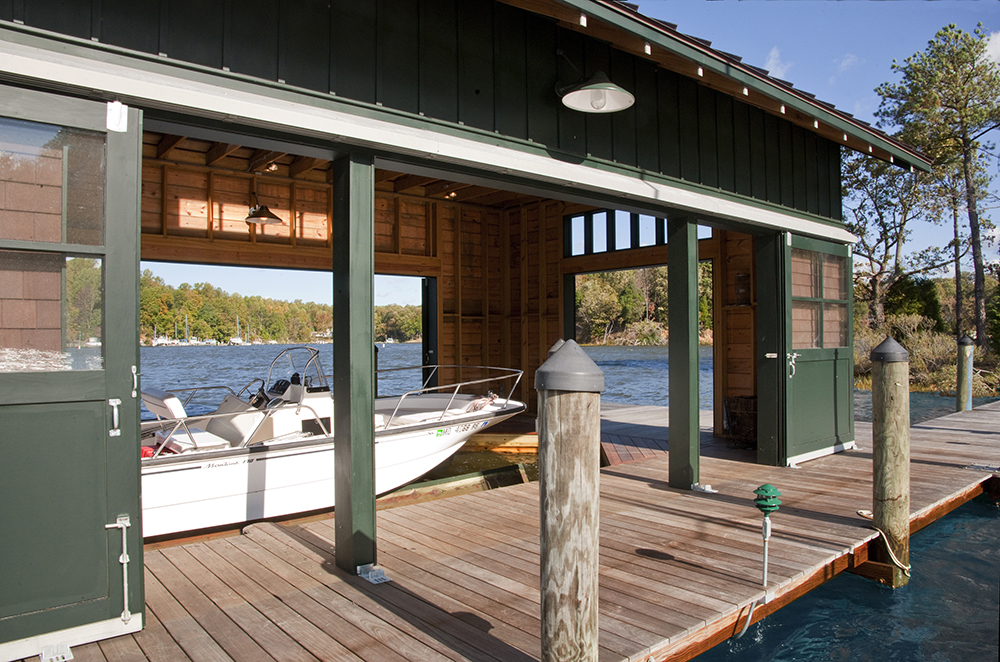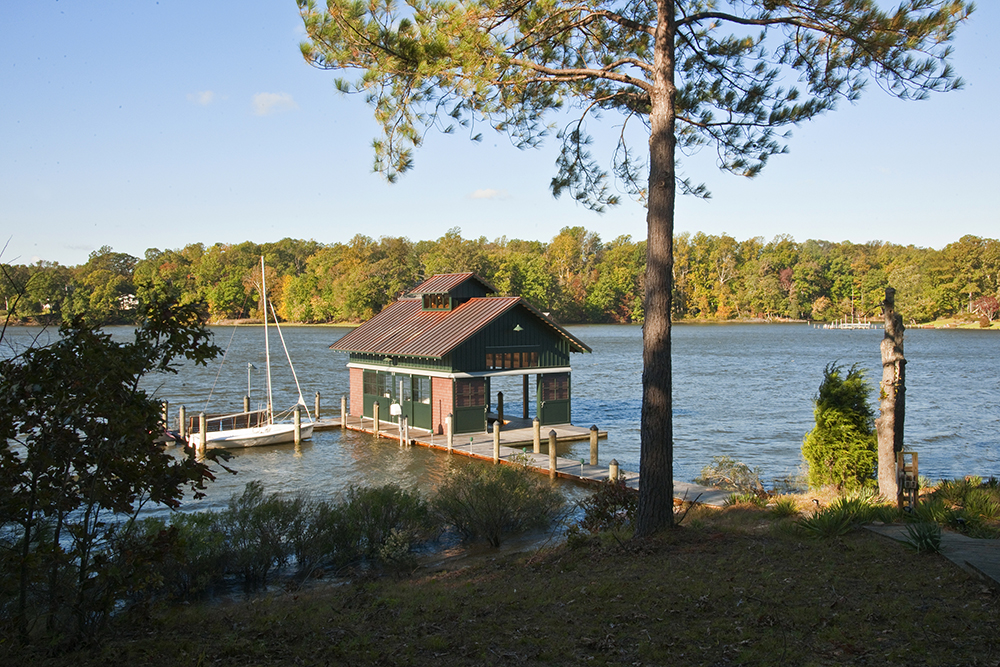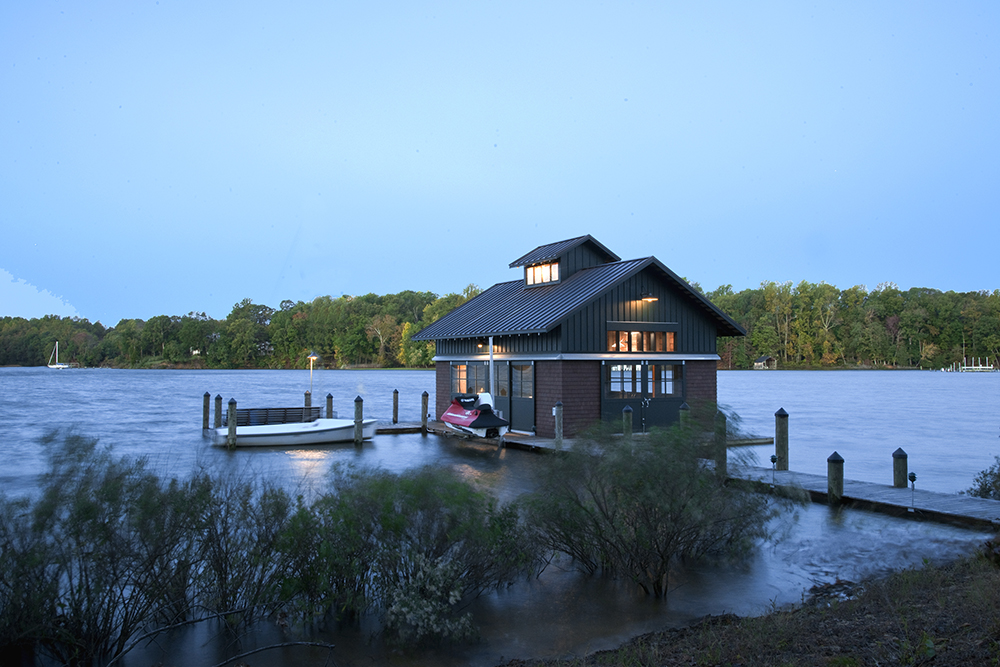 Boathouse on St. Leonard Creek
Lusby, Maryland
This boathouse on St. Leonard Creek is likely to be among the last boathouses that will ever be built in its region. Environmental concerns and restrictions on construction on and near the Chesapeake Bay have prevented the building of new boathouses, but this one, built on the pilings of a collapsing structure, was allowed due to the history of the building and site.
We set out to recall and to honor the history of this vanishing building type. We worked with the simple gabled form and top-lit cupola of these utilitarian sheds, while also attending to the tradition of great carpentry that was a part of their evolution. Nautral materials that will weather handsomely—cedar shingles, copper roof and ipe deck—ensure that this little building will settle in among its remaining neighbors to help keep alive memories of these evocative little buildings.
All involved—owners, architects and builders—are aware of the significance of this project, in both the stewardship of the tributary and in the continuation of the tradition of the Chesapeake Bay boathouses.
Winner, AIA Chesapeake Bay Honor Award; Boathouse on St. Leonard Creek
Jury Comments —"We feel that this project conveys a simple iconic, recognizable form on the water. It is well detailed without going above and beyond its simple needs. We appreciated the pure structural form, simply and elegantly detailed. It raises architecture of the boathouse to a high level of sophistication"