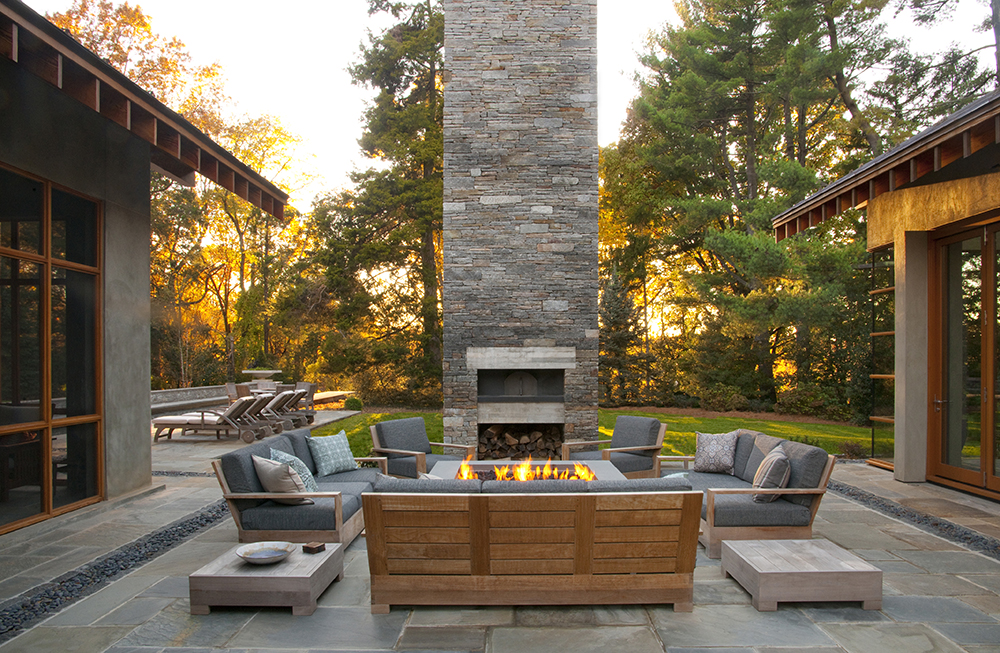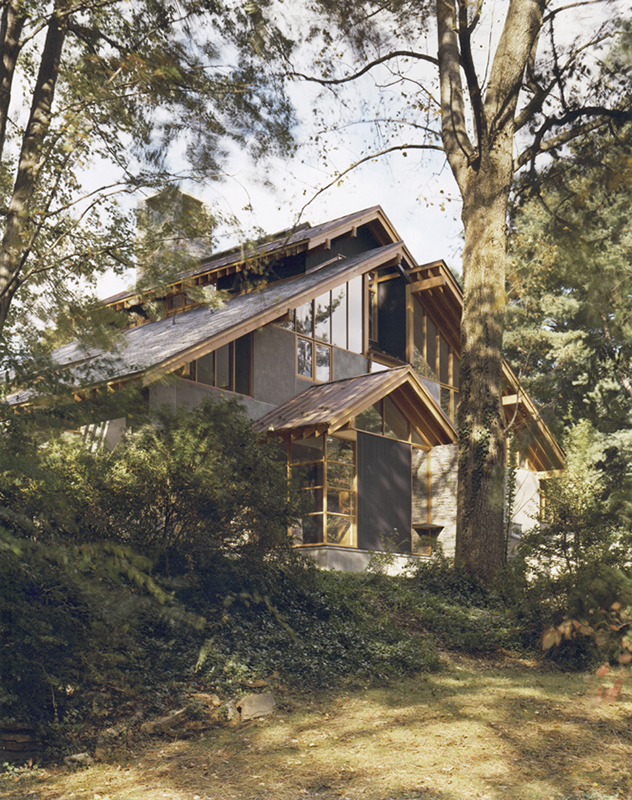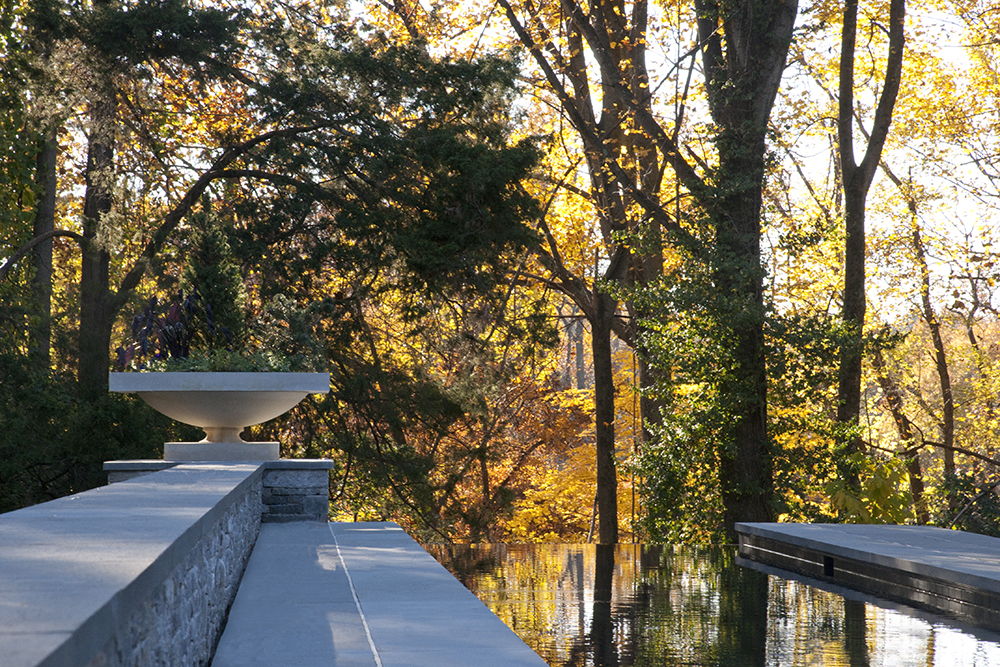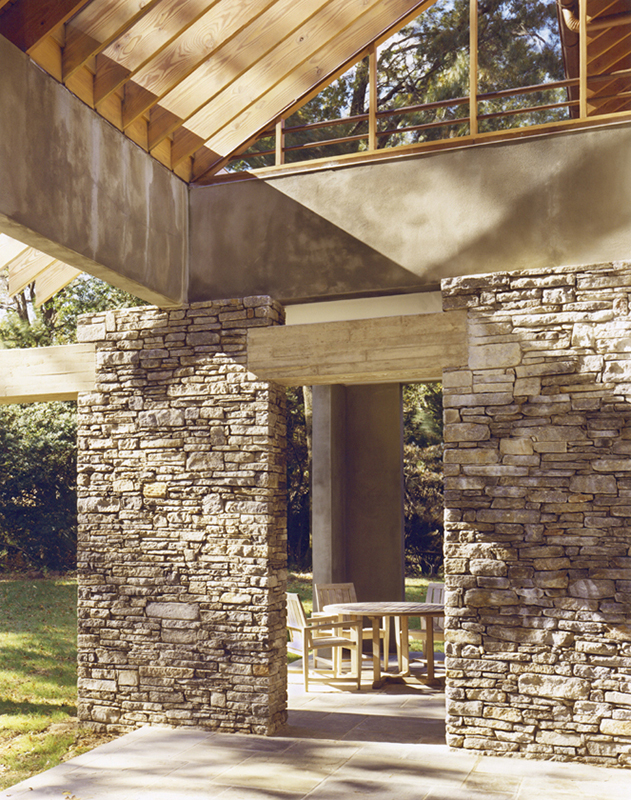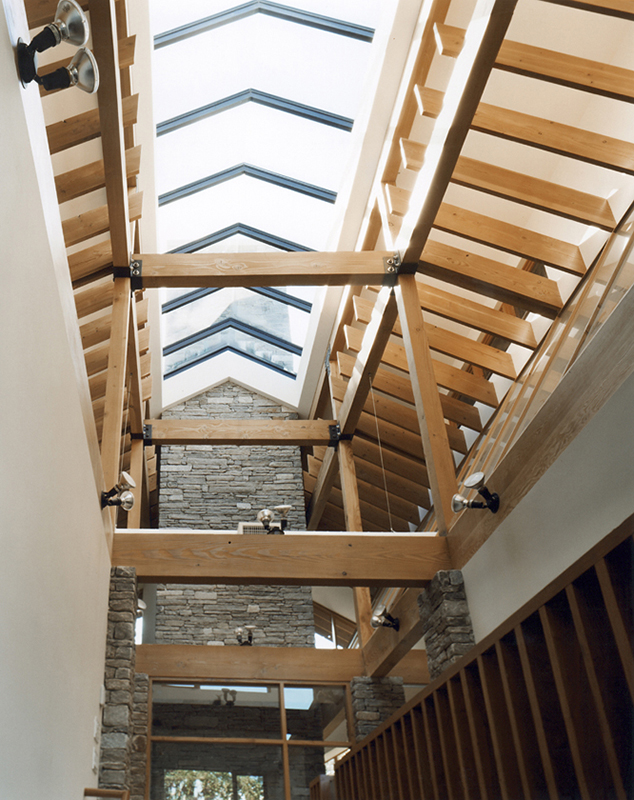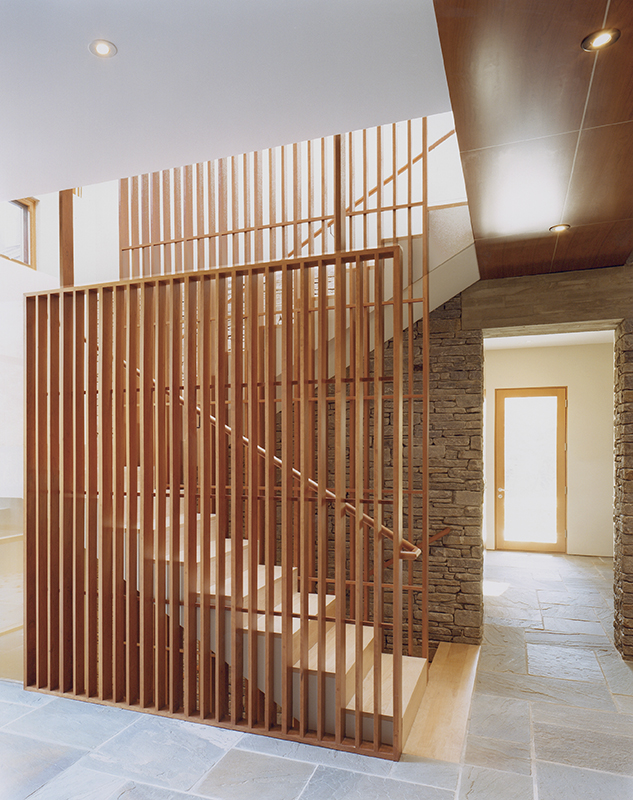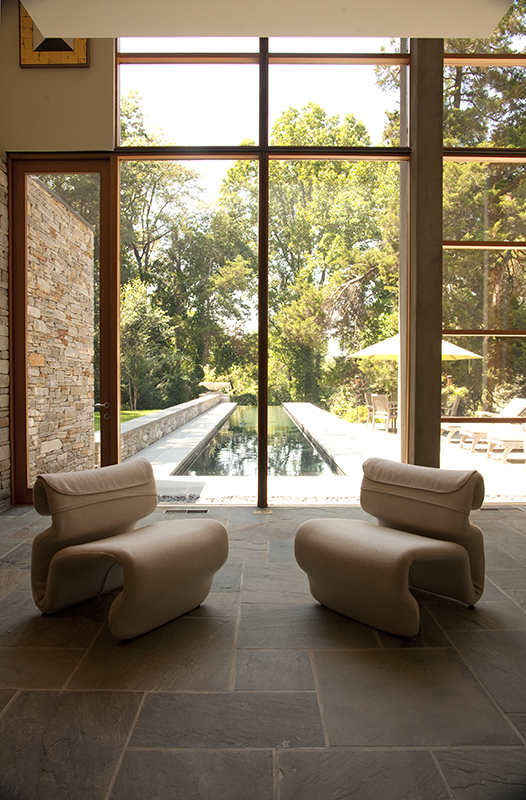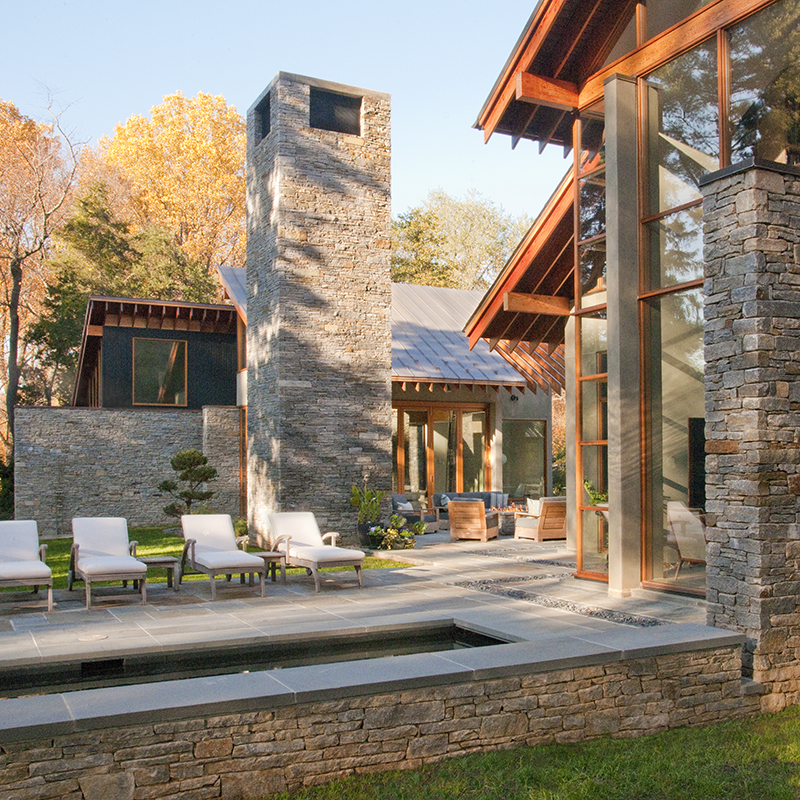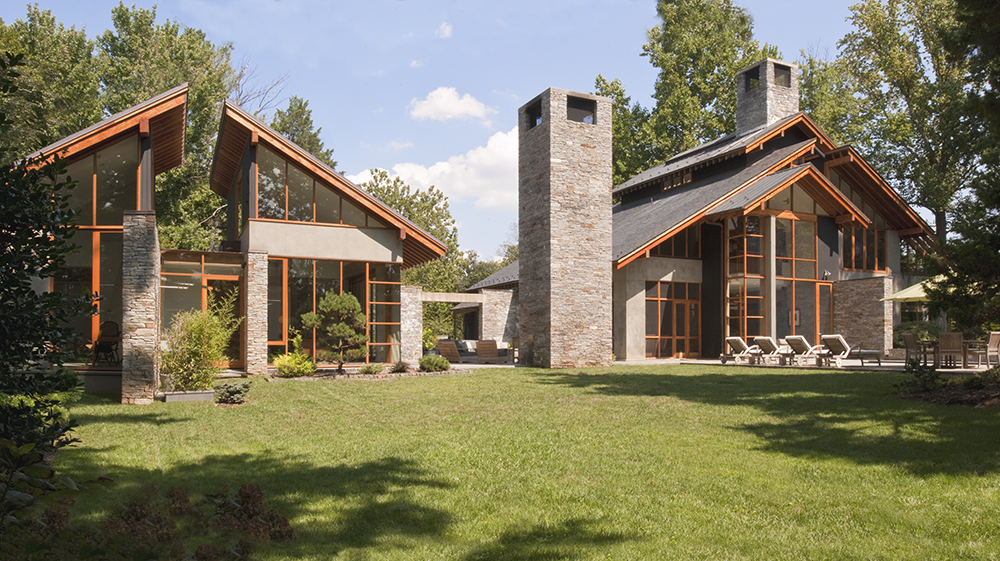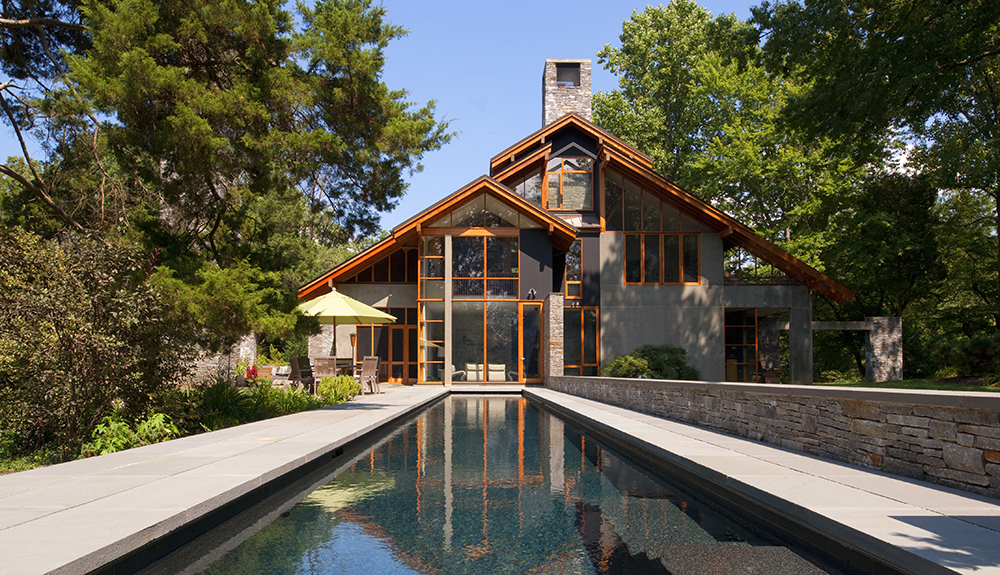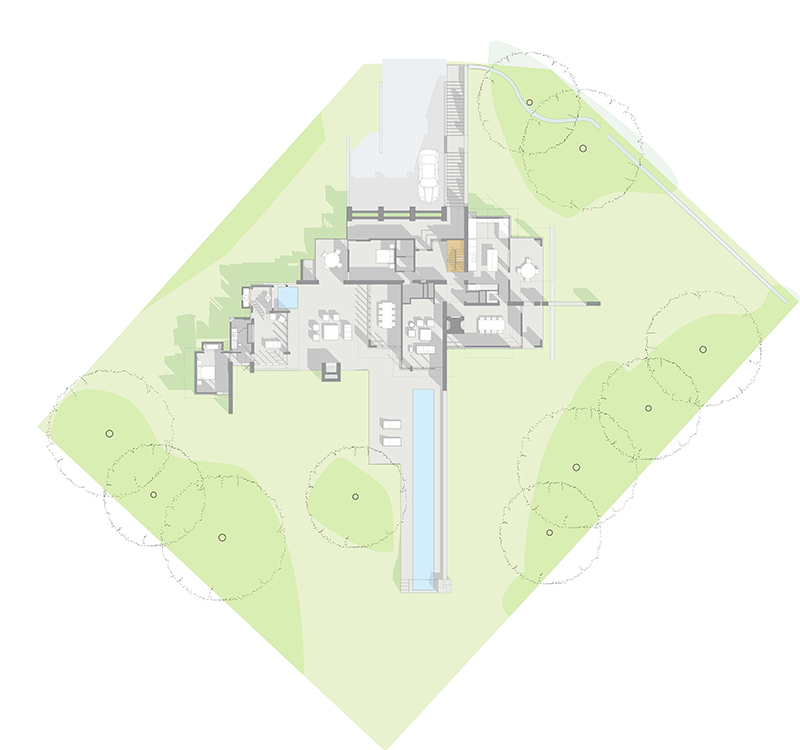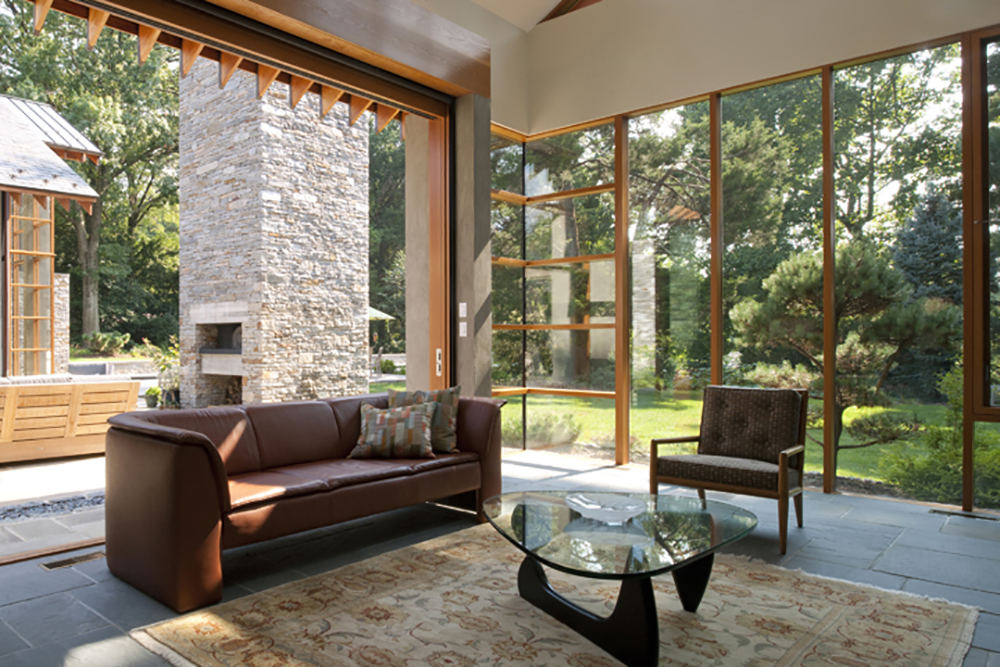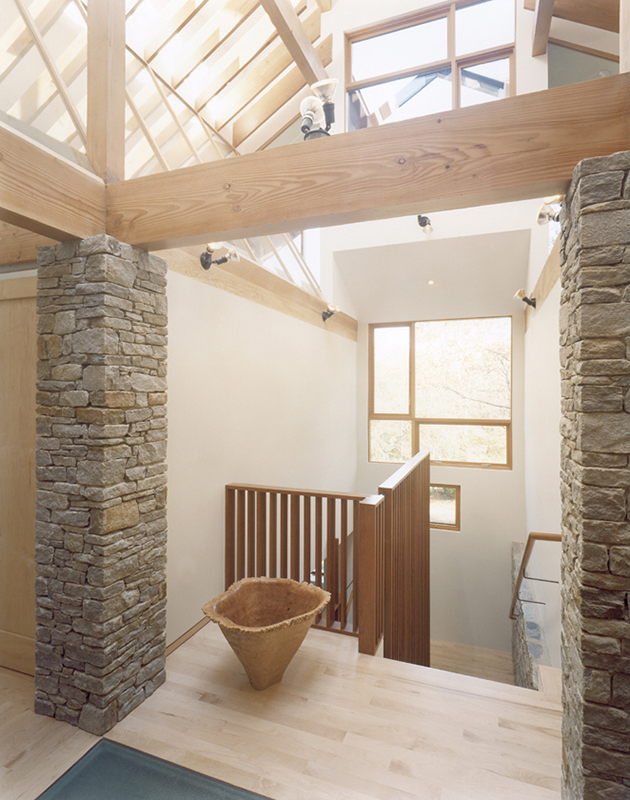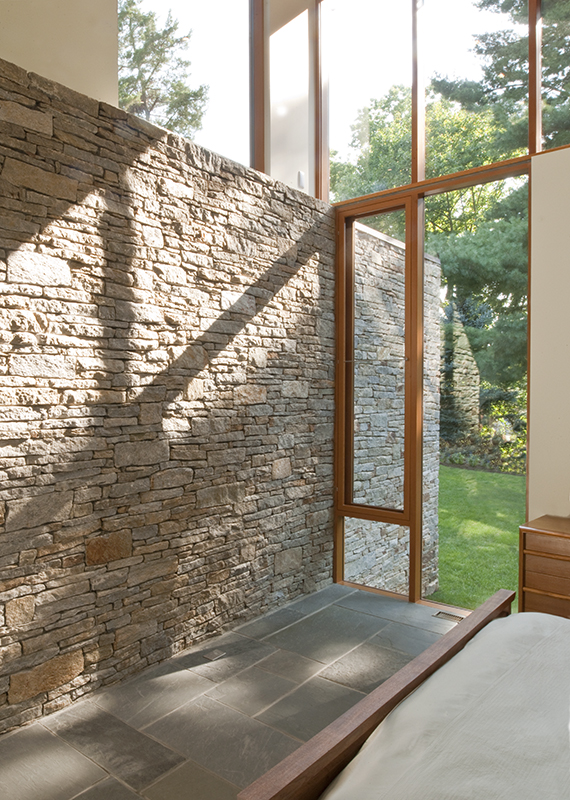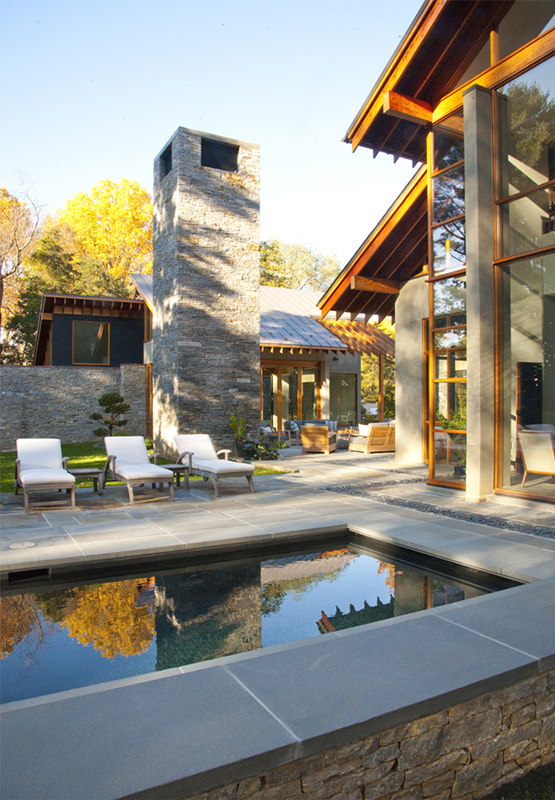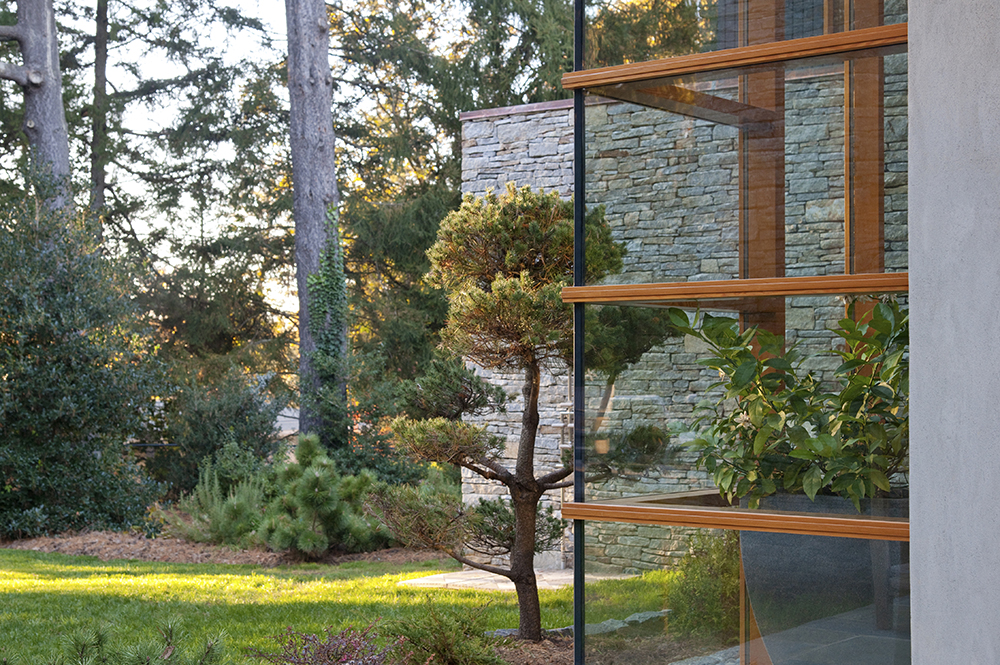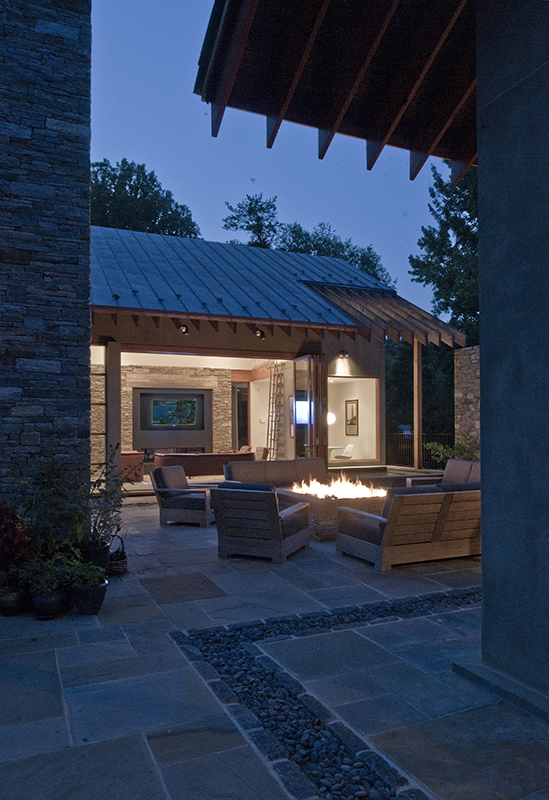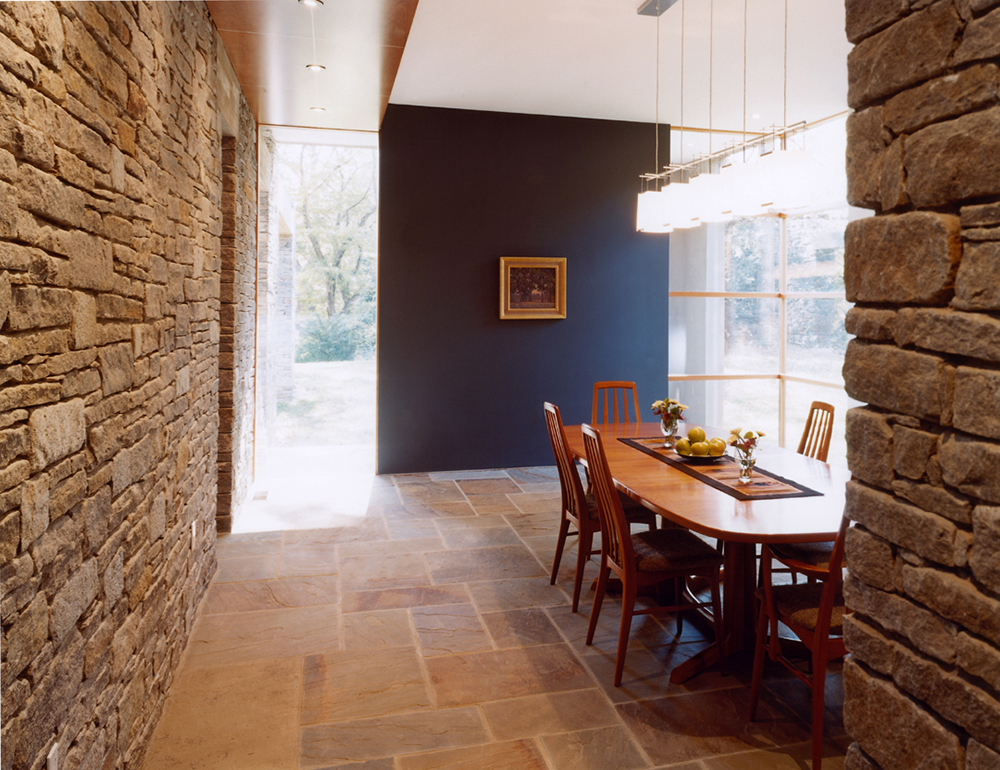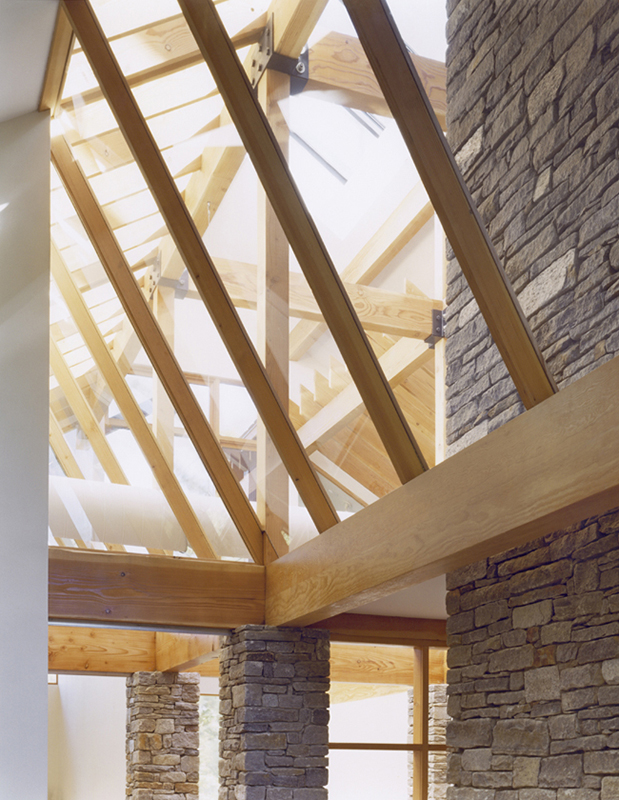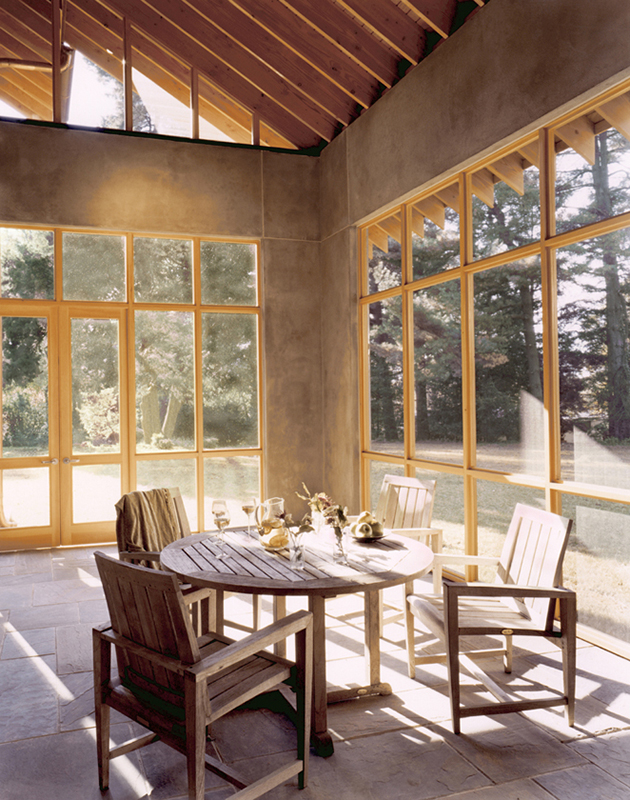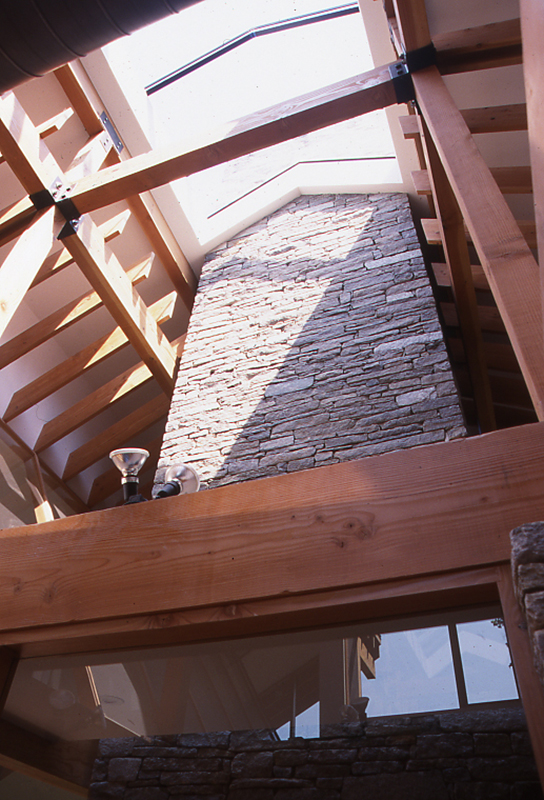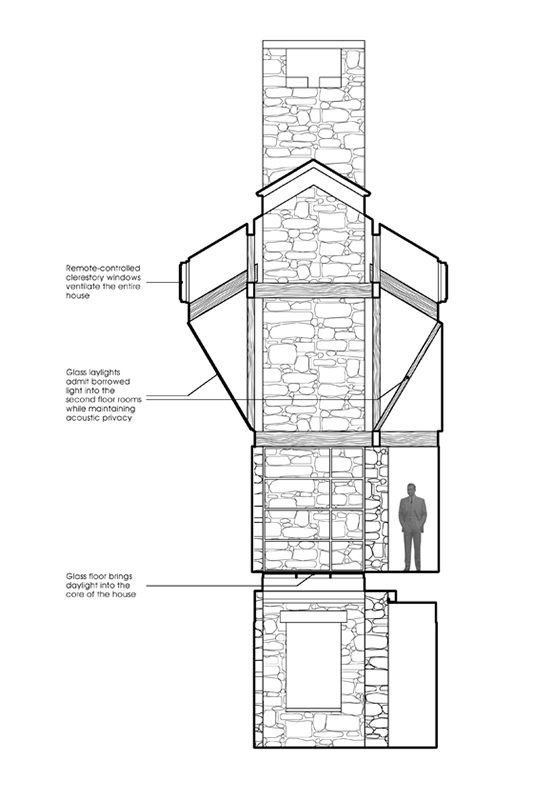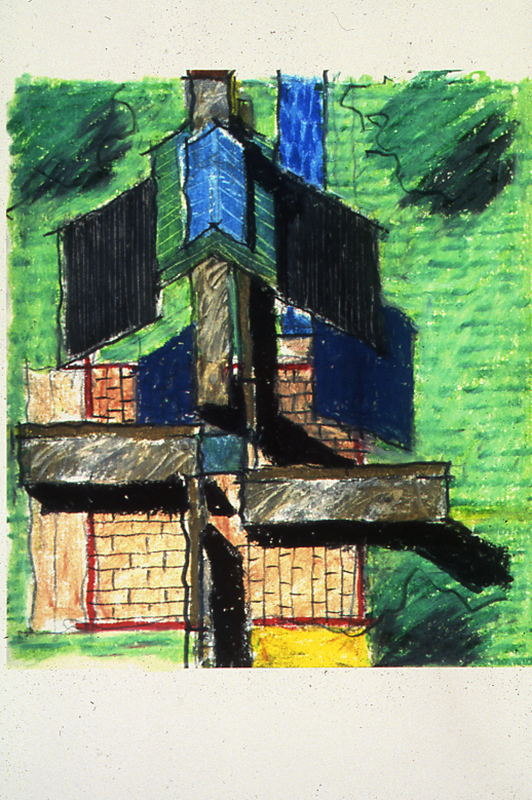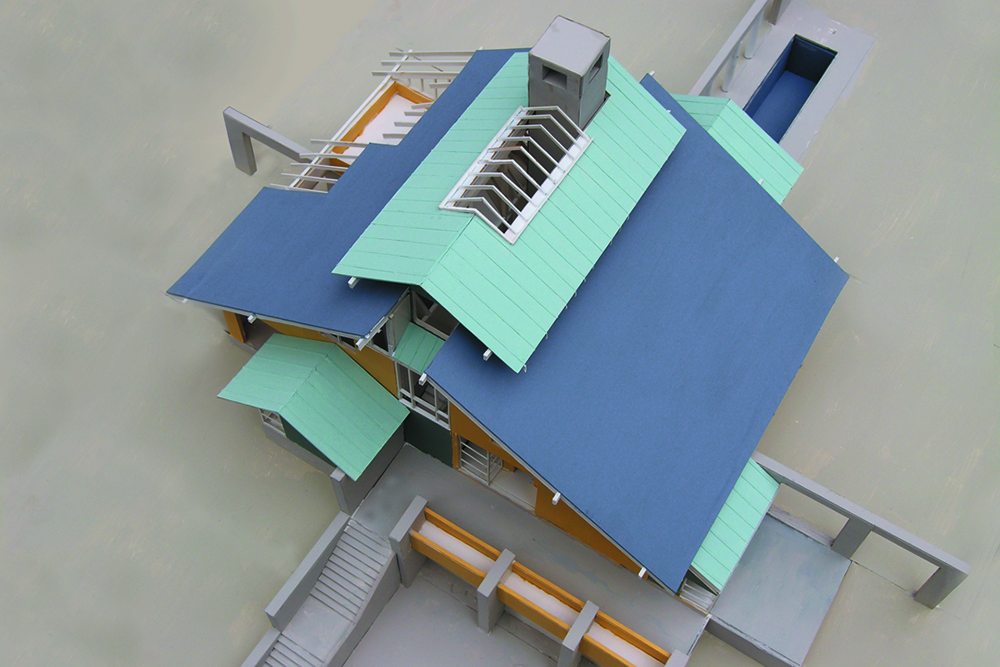 McLean House
Phase 1
Our clients came to us with a program calling for a larger house than the one we built; however, at every budget crossroads, they opted for quality of detail and materials over quantity of space. The resulting house, based on a pinwheel of stone walls that extend the house into the landscape, is assembled from natural materials that will weather well - stone, stucco, wood, slate and copper. The continuity of these materials from inside to outside helps to connect the interior to exterior, and exterior to site.
On the upper floor, the stone walls give way to an exposed timber frame supporting a ventilating cupola and skylights. Each room on this floor borrows light from the raised center via internal skylights that admit light and provide interior vistas while providing acoustic privacy and thermal comforts. Throughout, the careful detailing celebrates the craftsmanship of the builders.
Phase 2
Ten years after the completion of our clients' house, they came back to us asking for an outdoor world to complement it.
A pool, which had been discussed as part of the original design, pool/guest house and a courtyard with fire pit and pizza oven have been added to pull activities outside, taking advantage of a climate where 6 to 8 months per year can be comfortable outdoors.
Original house materials - stone, glass and wood - and their assembly details were mined to create the new structures, although in a looser, more casual way.
Finally, one plus one equals three in the creation of a carefully scaled courtyard between house and pool house - now the best room on the site.