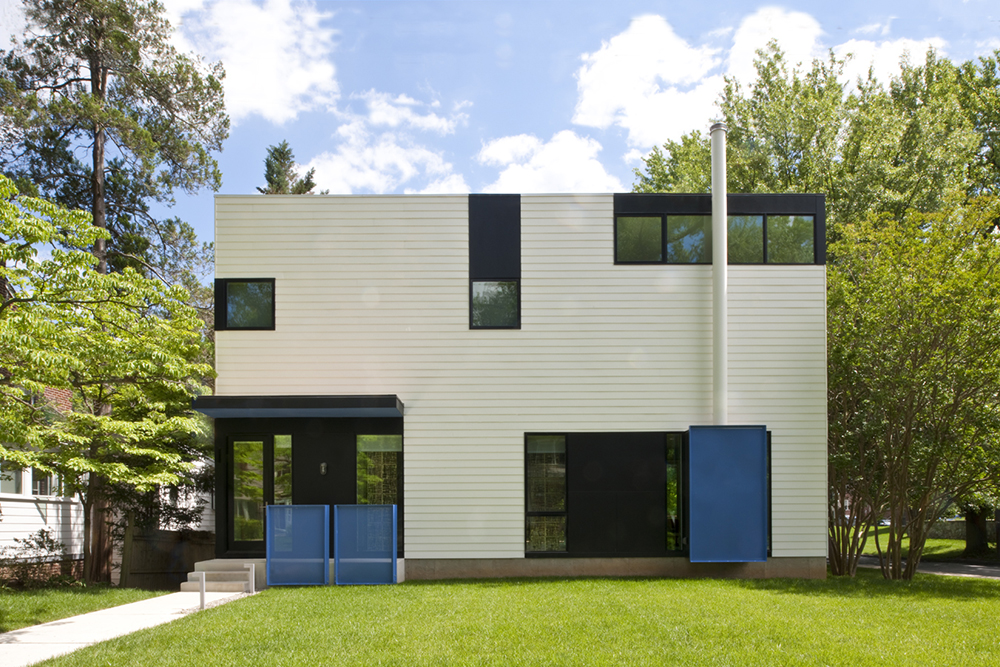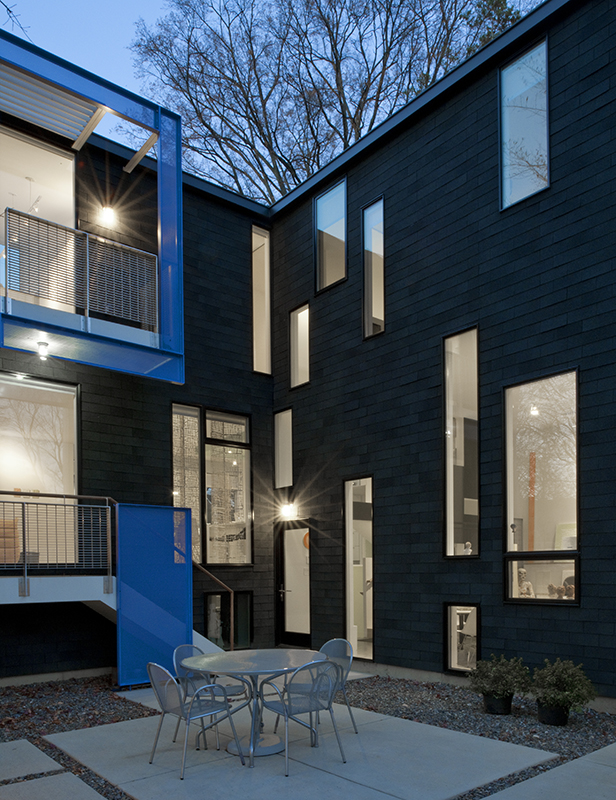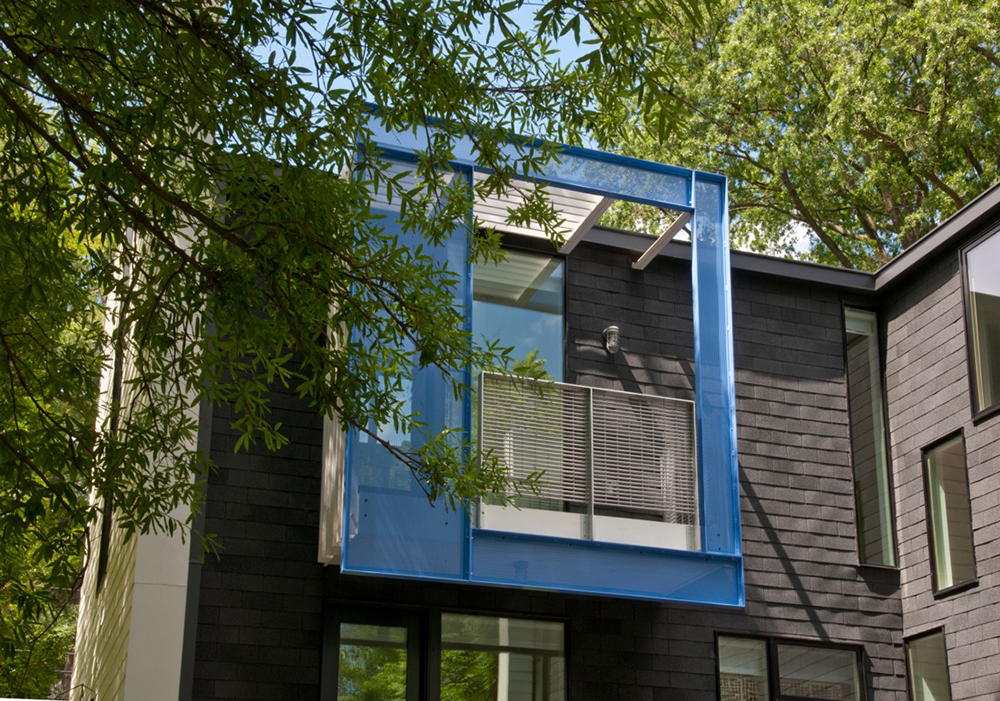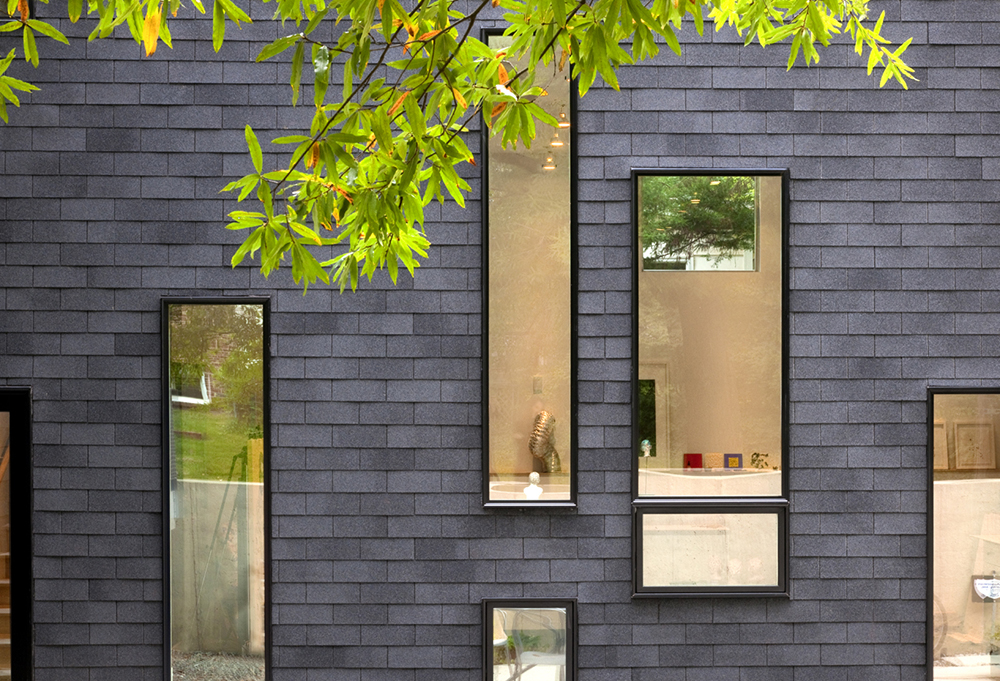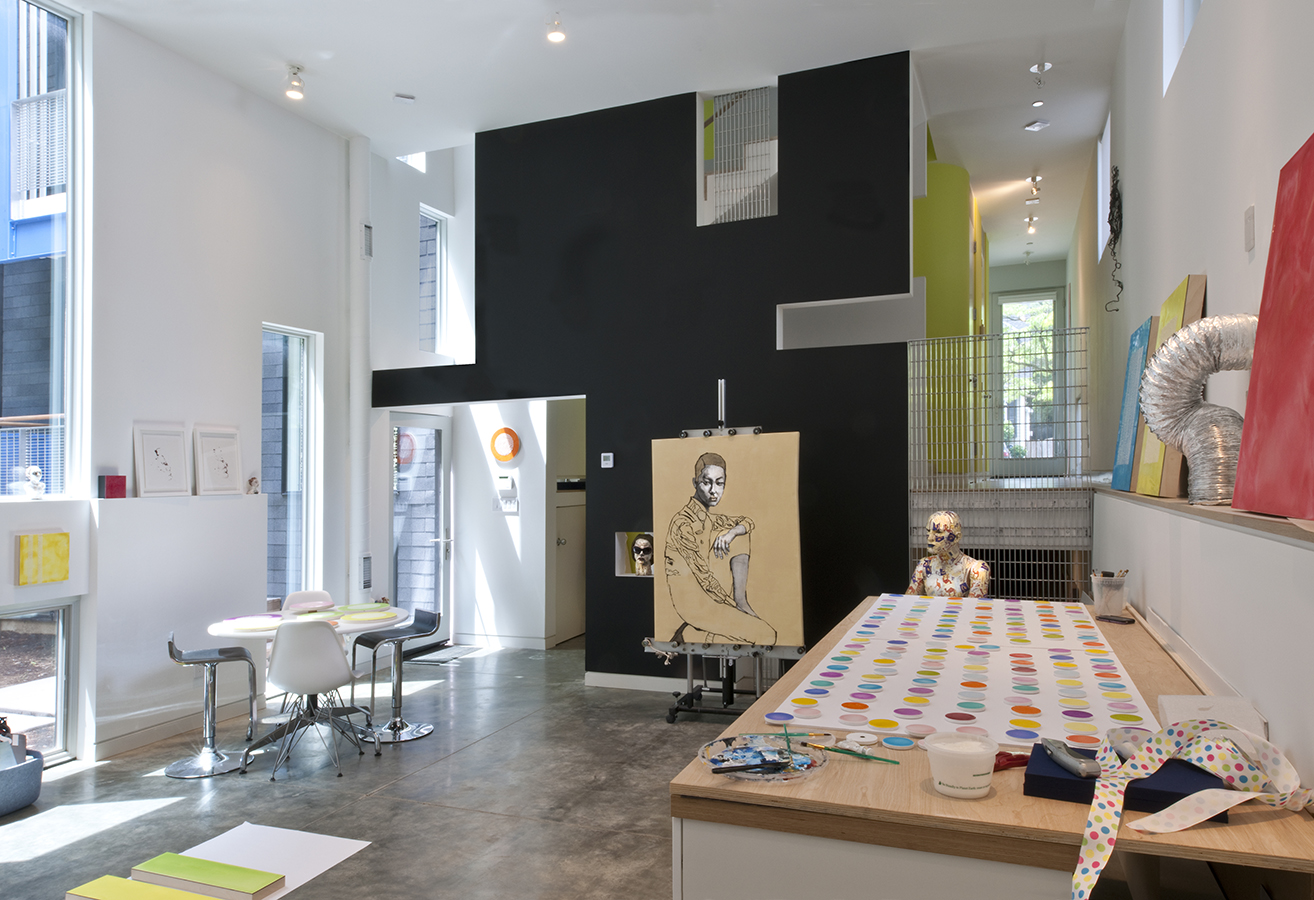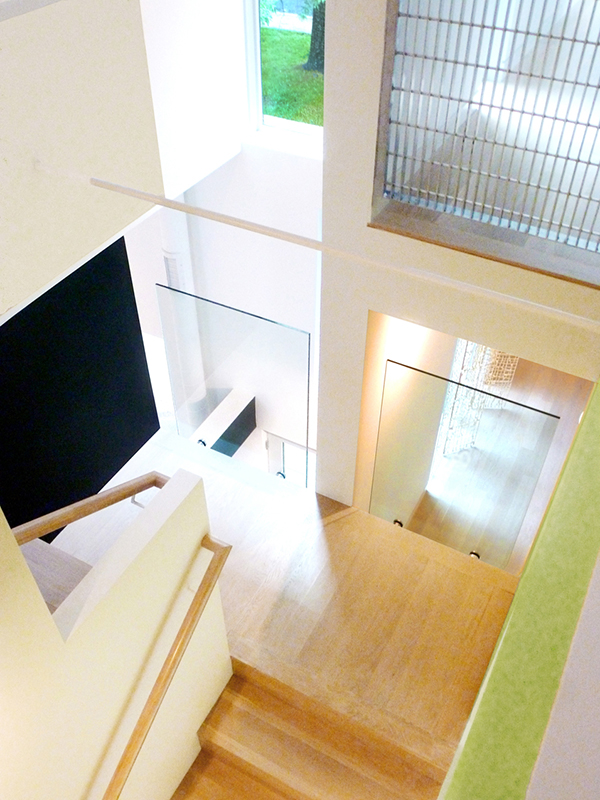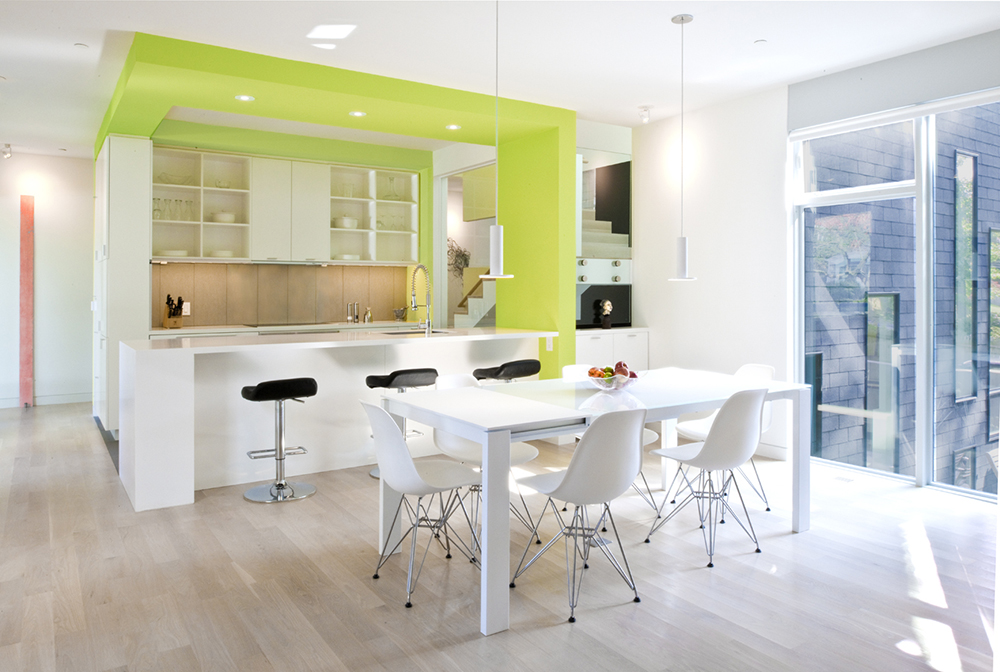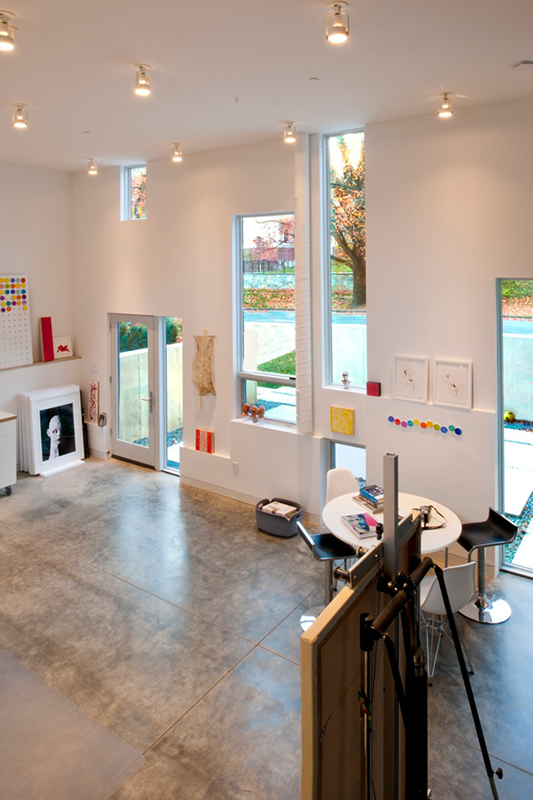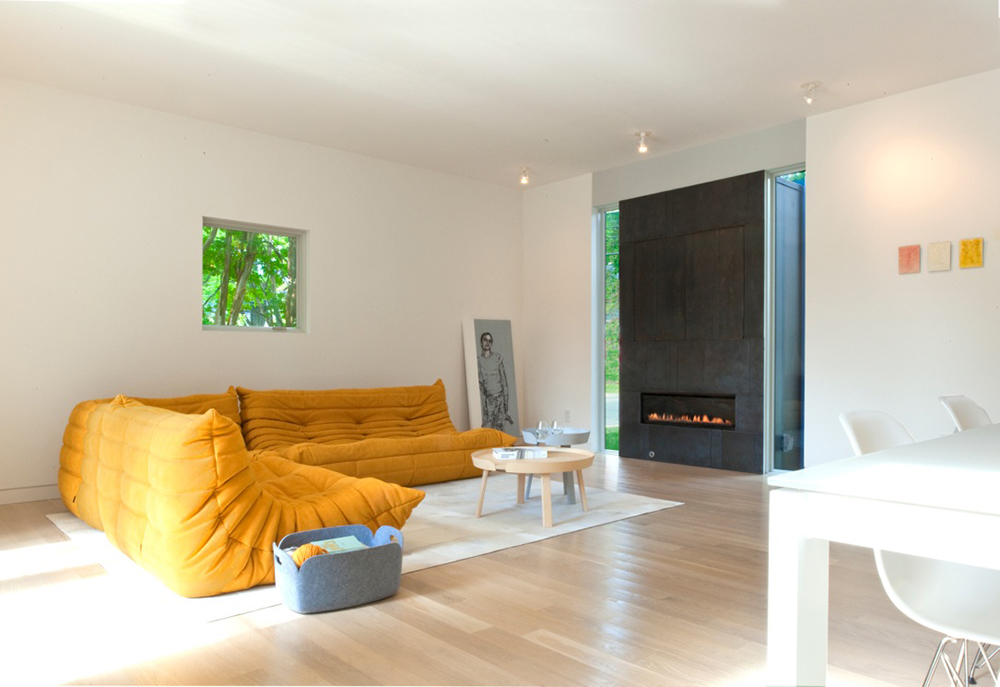 Livework
The program for this infill house, located in a close-in suburb of Washington DC, includes a generous studio for an artist who works in mixed media.  We were excited by the idea of a house and studio overlapping so that each part reveals itself to the other in multiple ways, interlocking the home and the work.
The house is conceived of as a block, with one quadrant carved out to create a courtyard, resulting in an L-shaped plan. Like the rest of the house, where work and life are combined, the courtyard is part house and part outdoor work space, allowing for dinner parties among the works in progress. 
On the exterior, the parts of the house that conform to the block are white and have simply placed openings. The L-shaped courtyard walls are black, with irregularly placed openings, as if to suggest that the creativity of the work in the studio is bursting out of the rationality of the house. Joining the live/work function is a stair rising through the house in half levels, with openings, large and small, that frame vistas as one moves between house and studio.