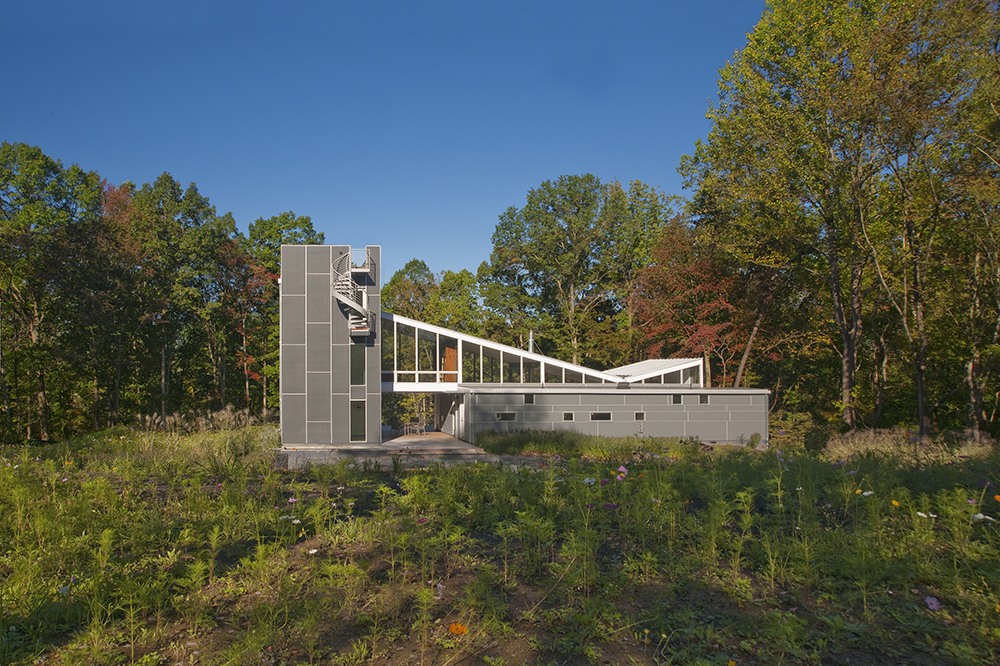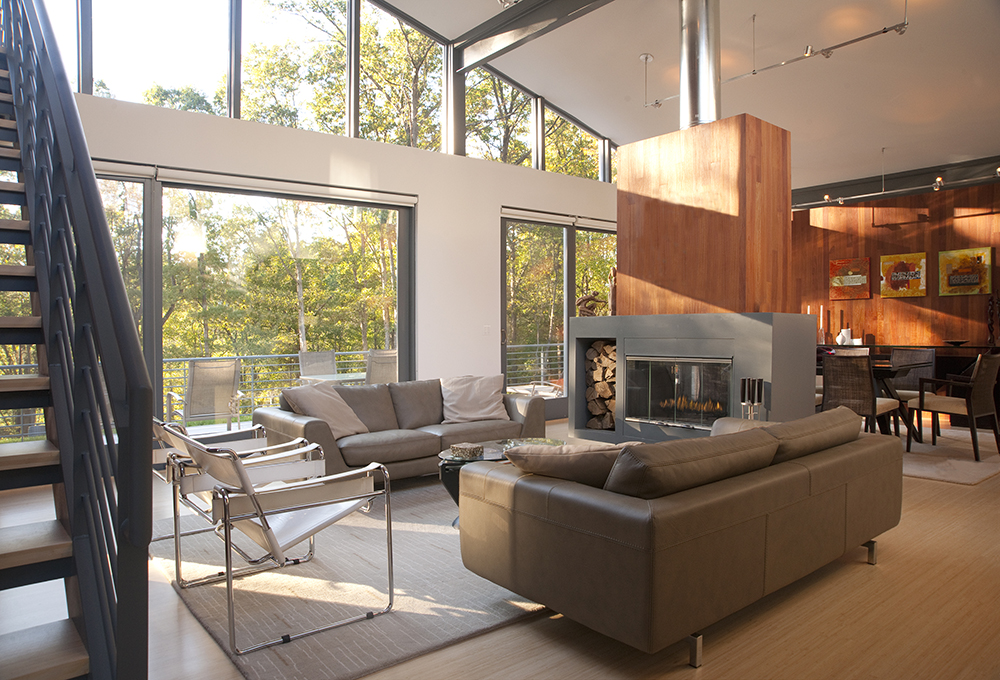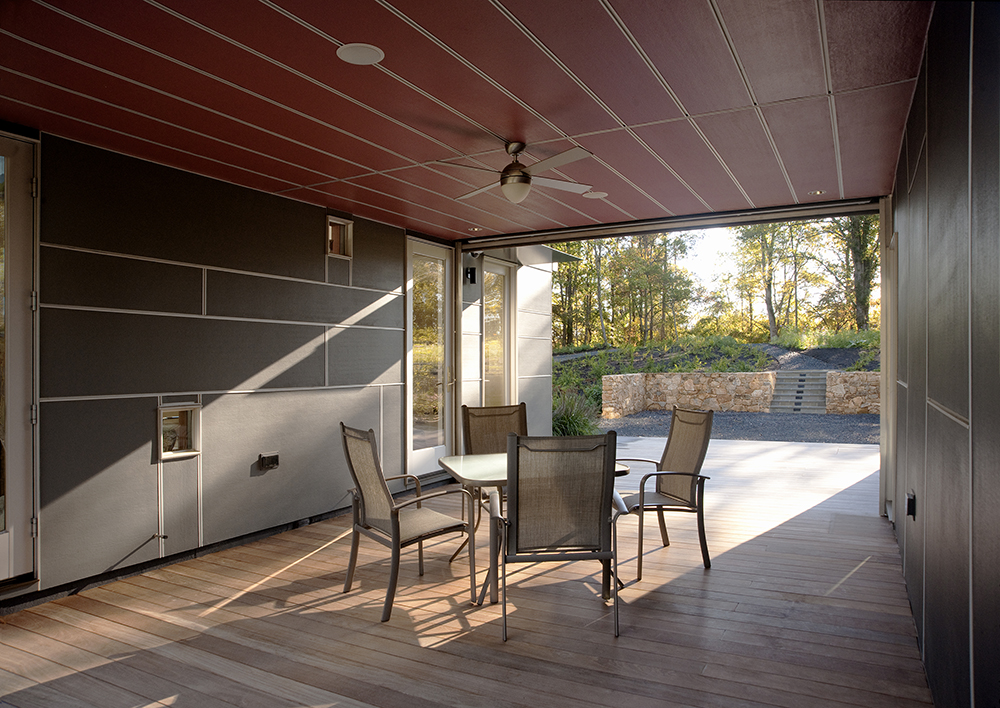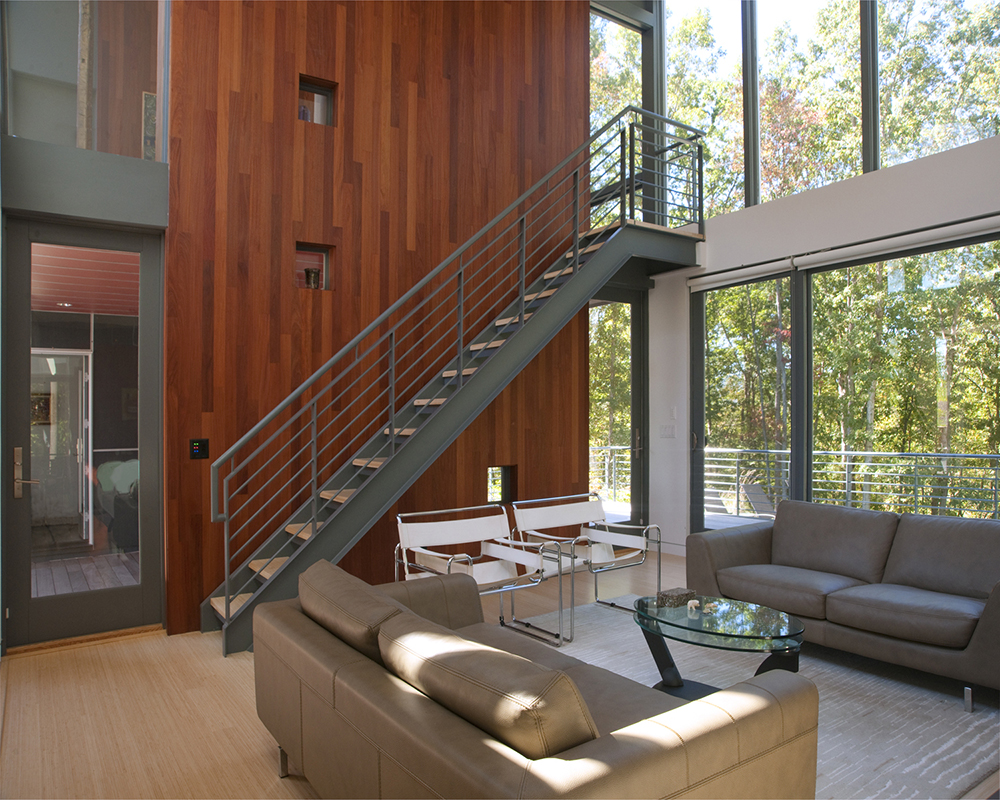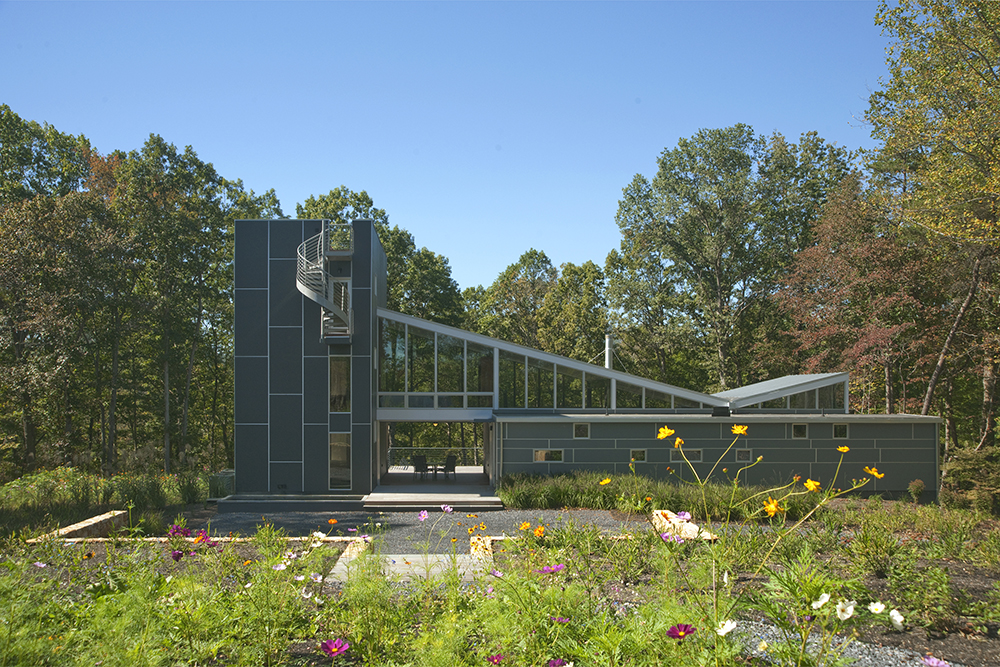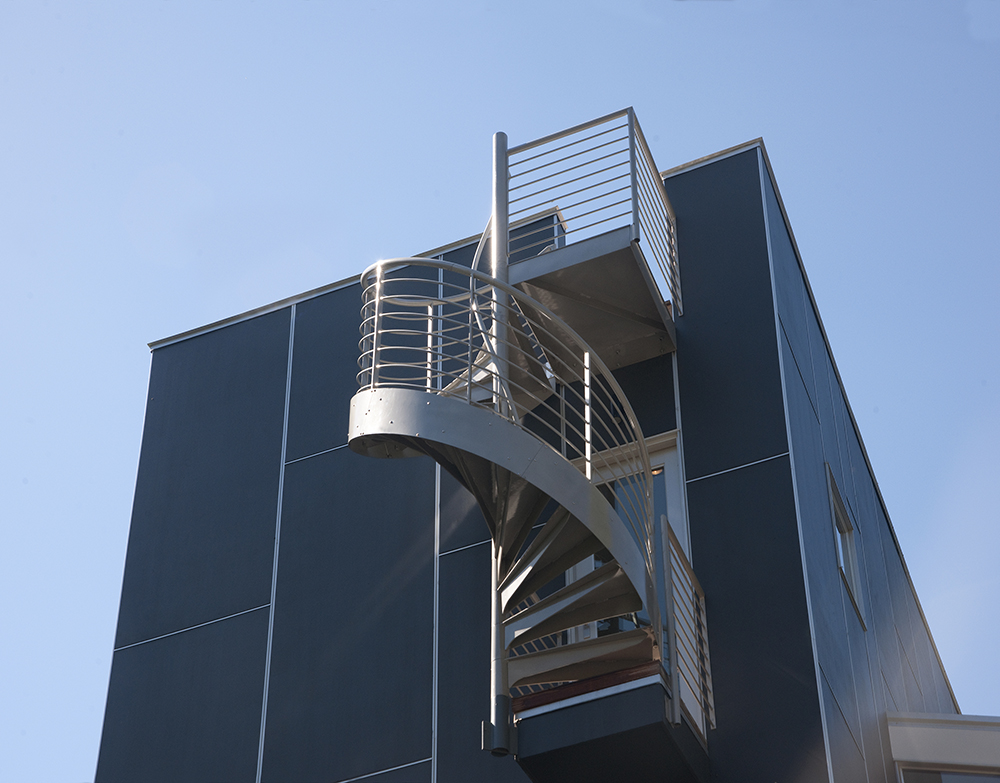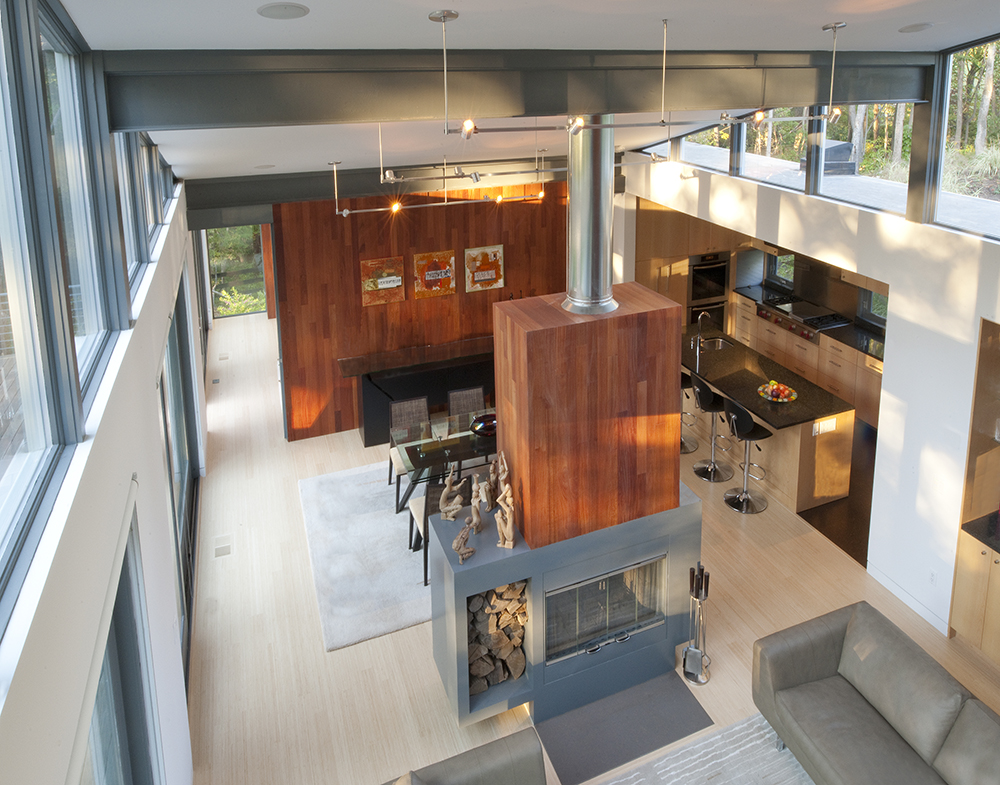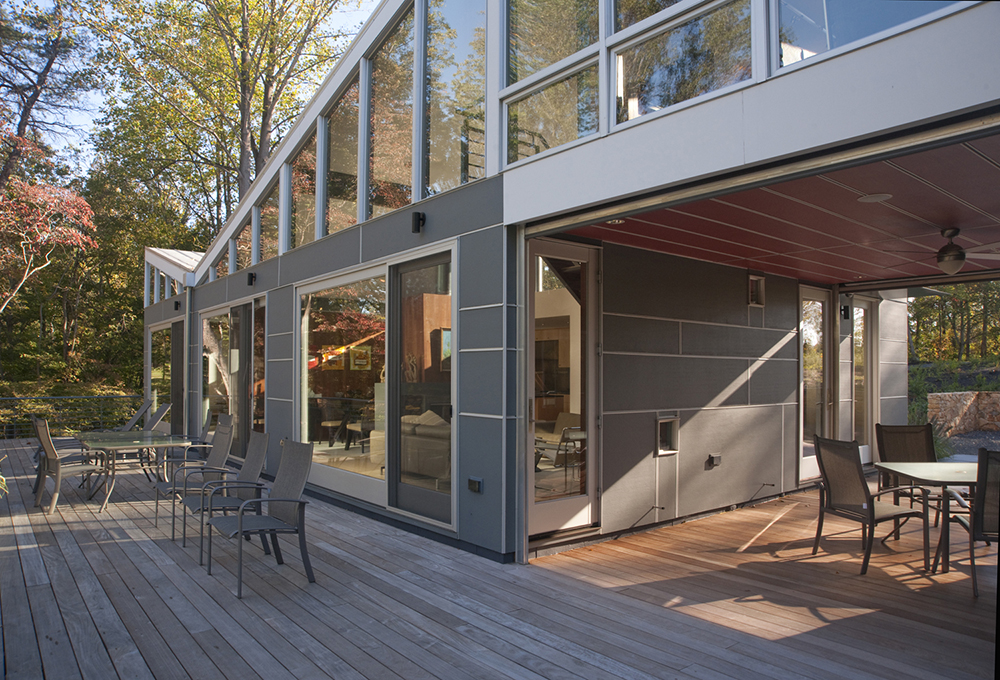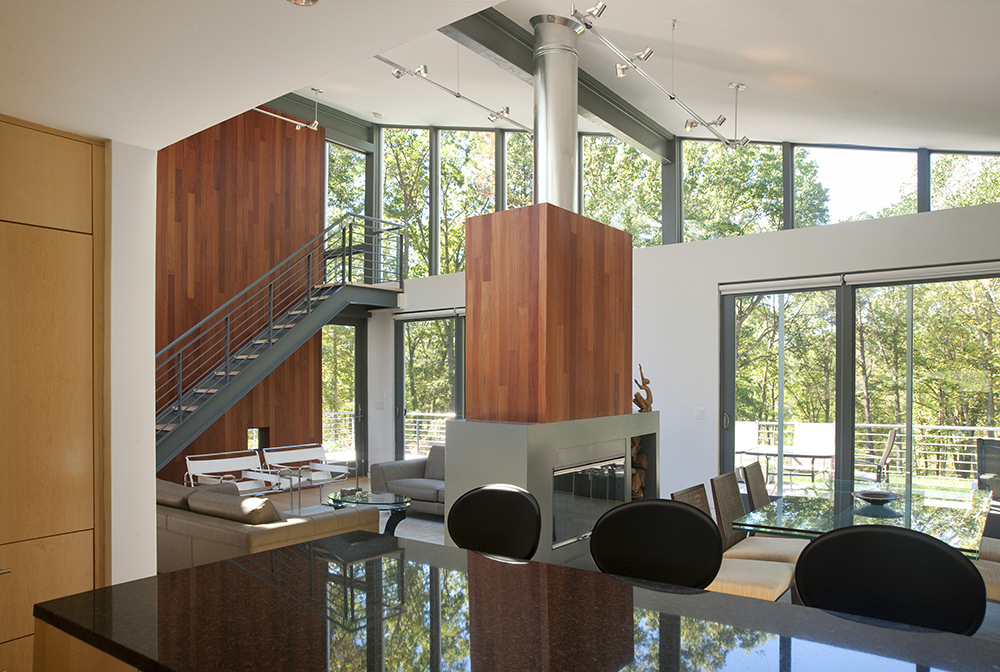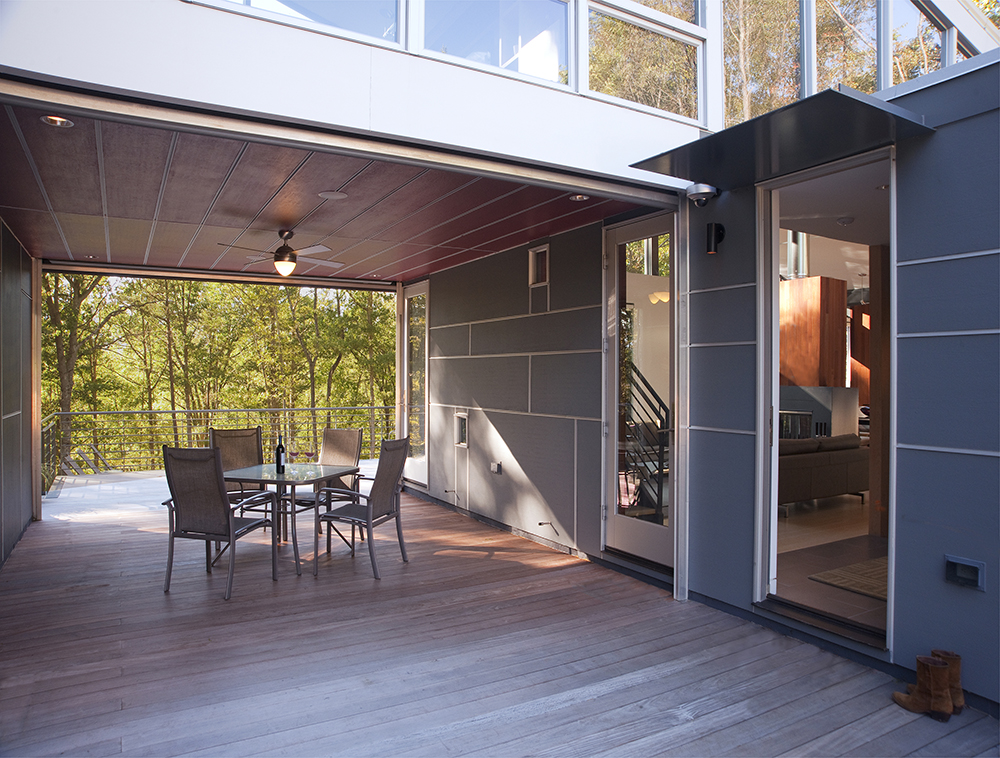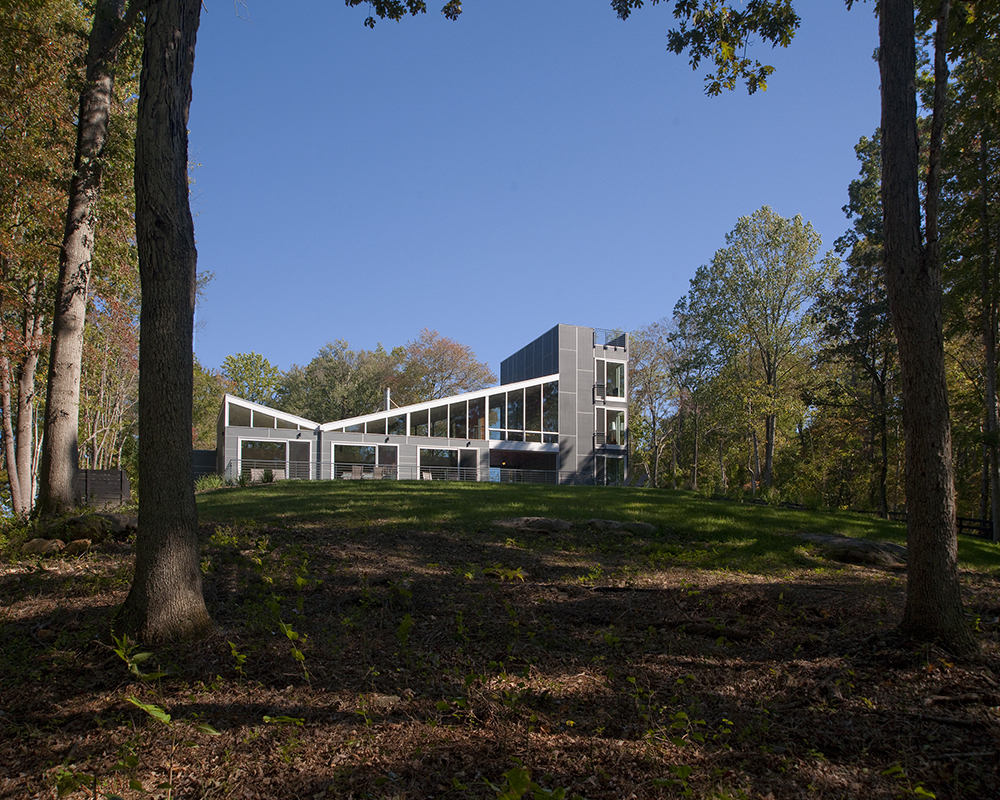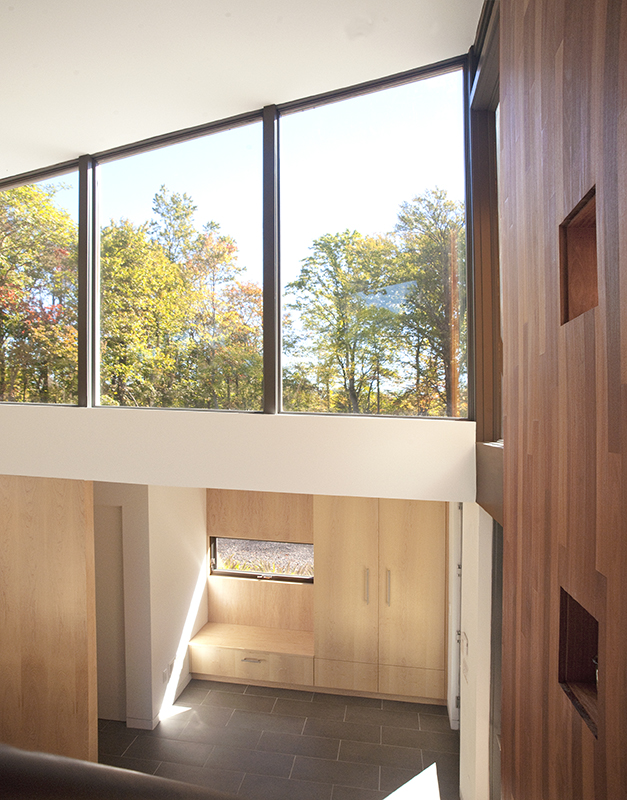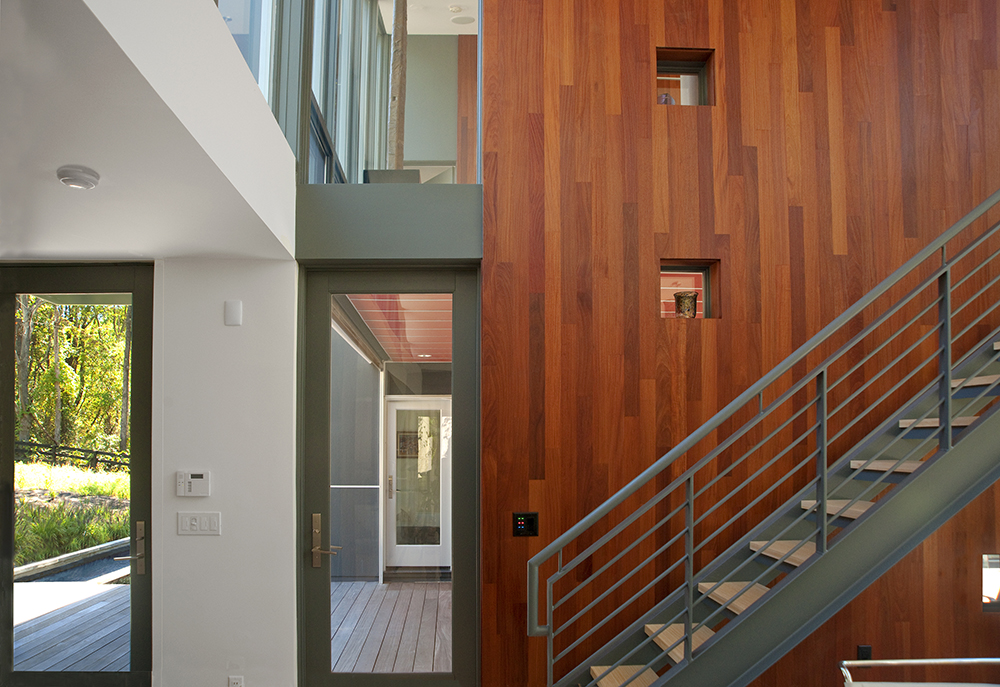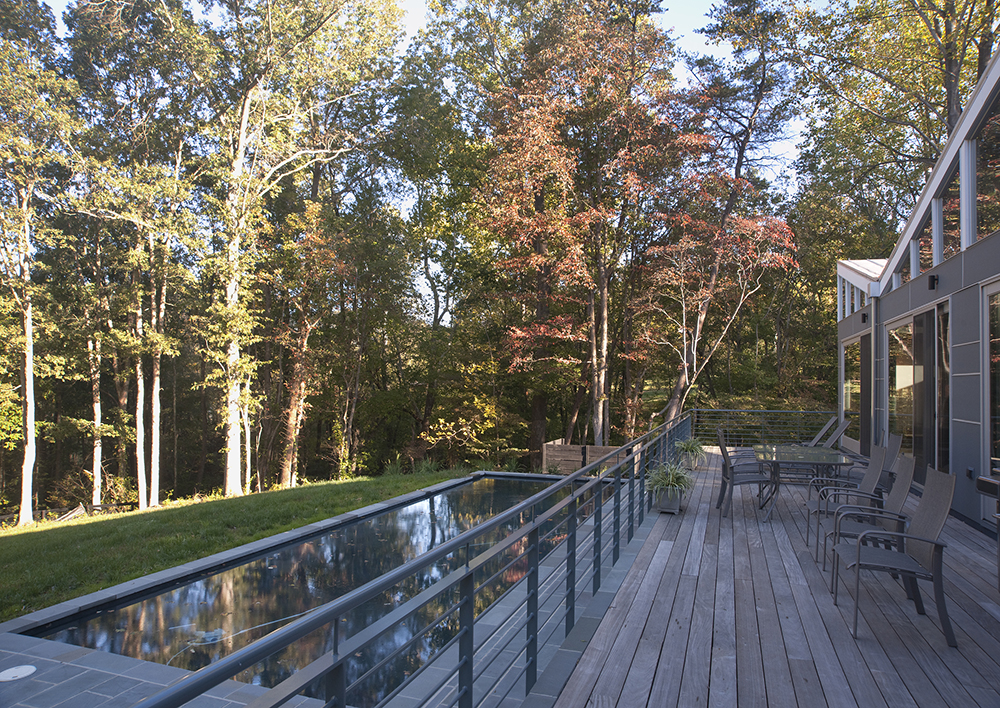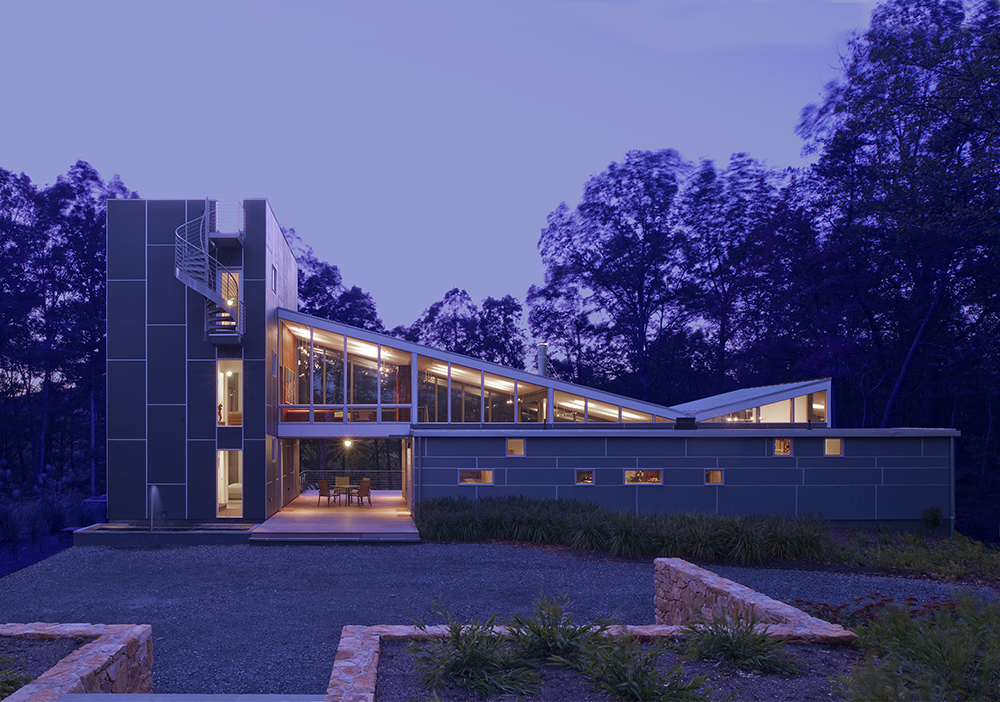 House in Little Washington
Our clients asked for, in effect, two weekend houses — one for themselves, and another for frequent guests — to be sited on a gentle wooded slope above a stream.
Three guest suites are stacked in a tower, with a roof deck on top. An adjacent one-story wing provides living, dining and kitchen spaces, and a master bedroom for the owners.
A shared living space on the second floor literally bridges the two, and covers an entry-level open passage between the houses, creating a modern interpretation of the southern dog-trot house type.