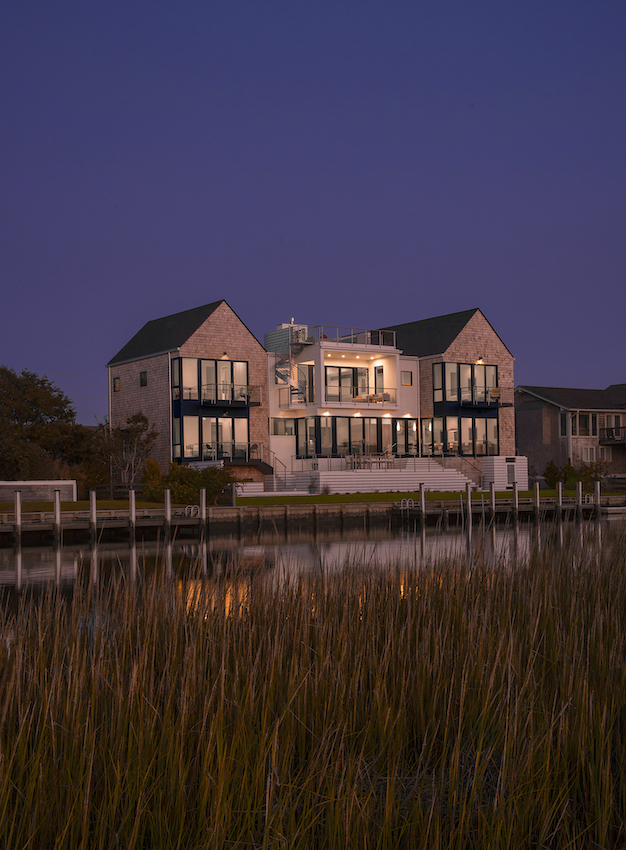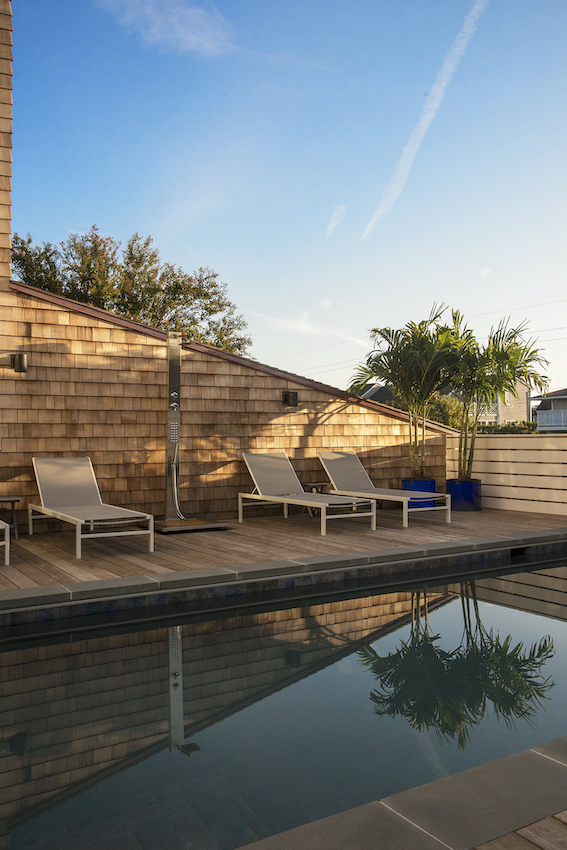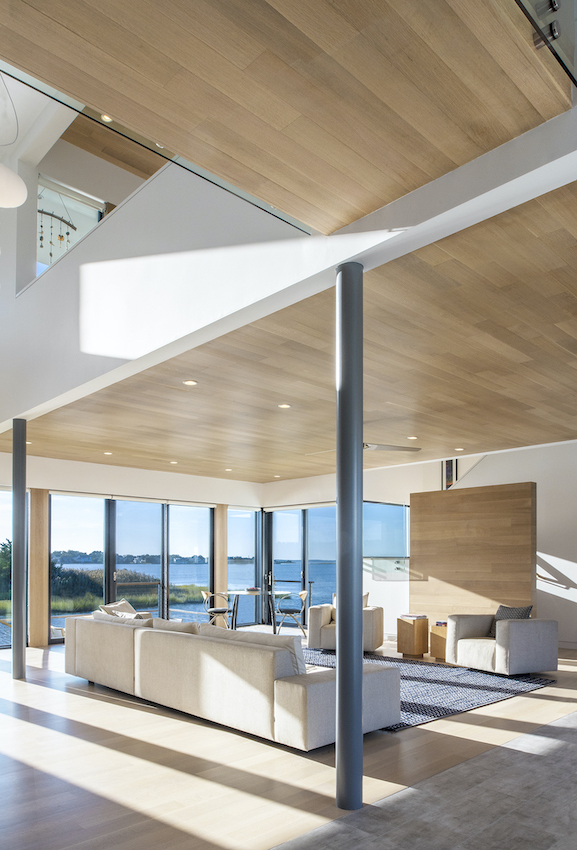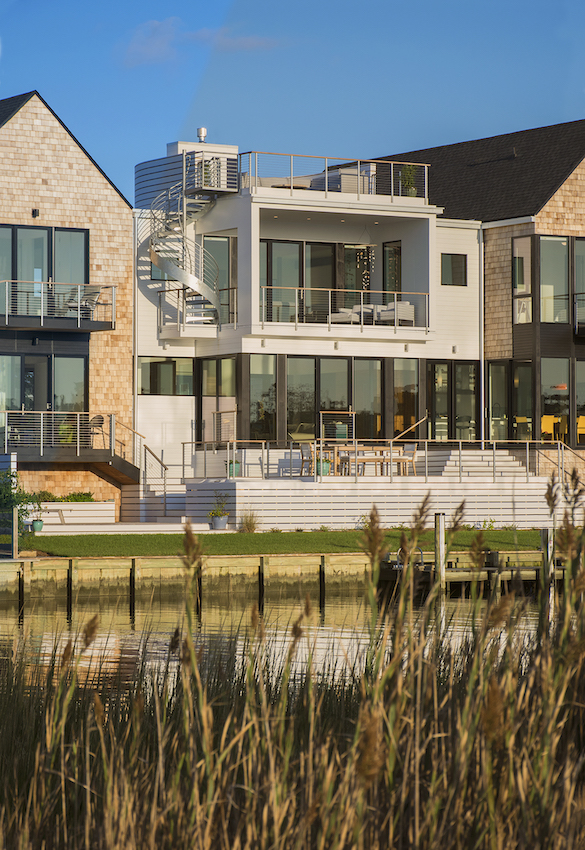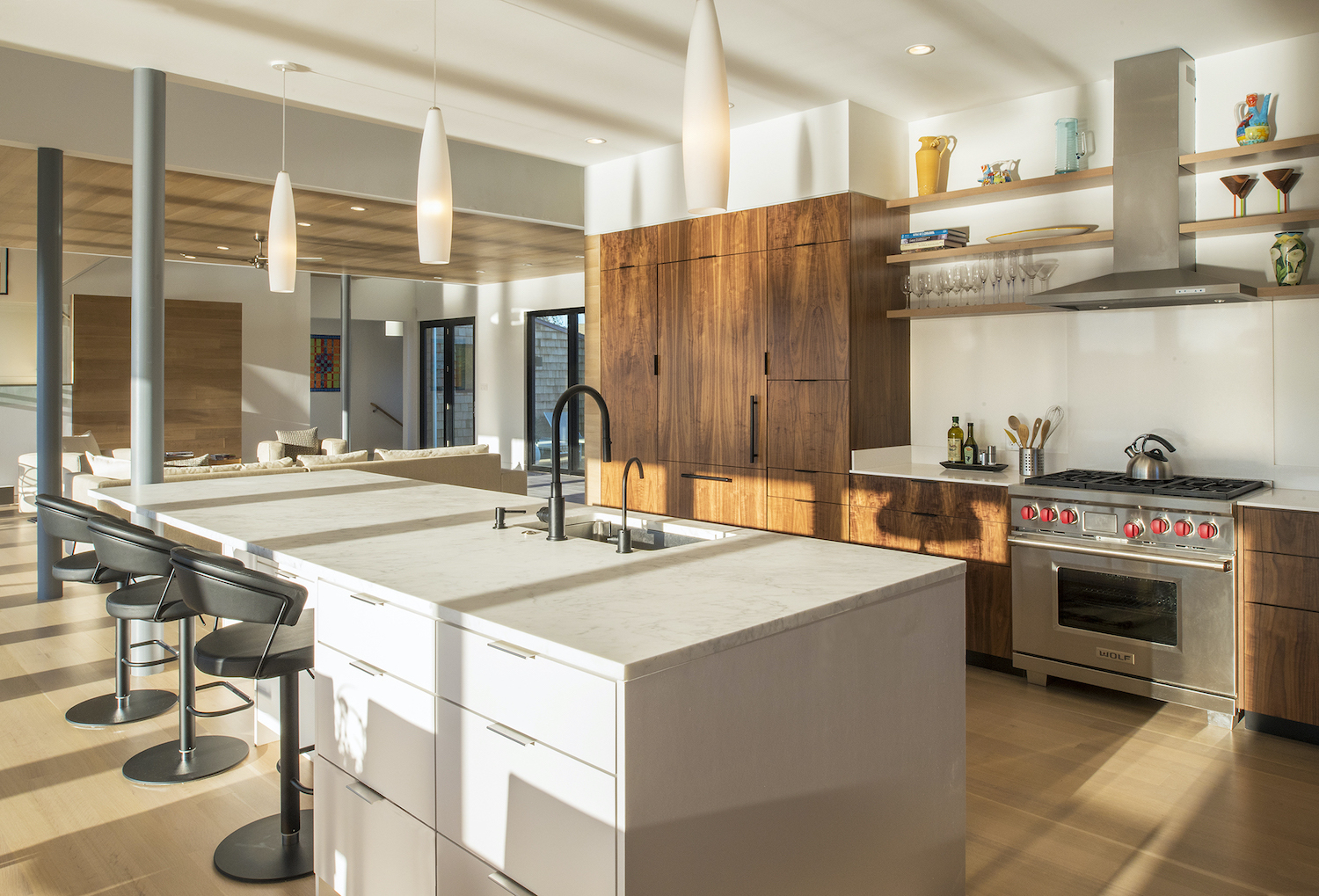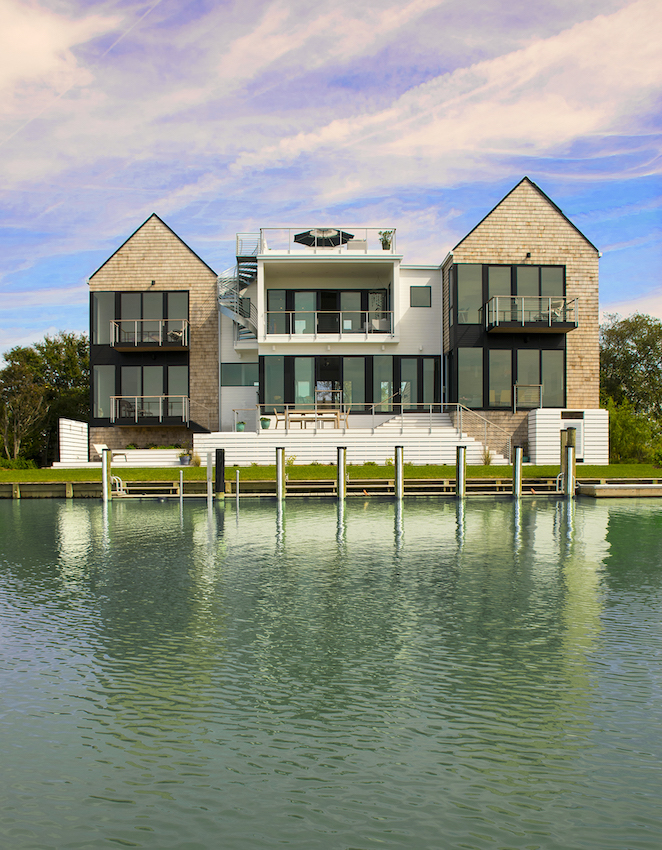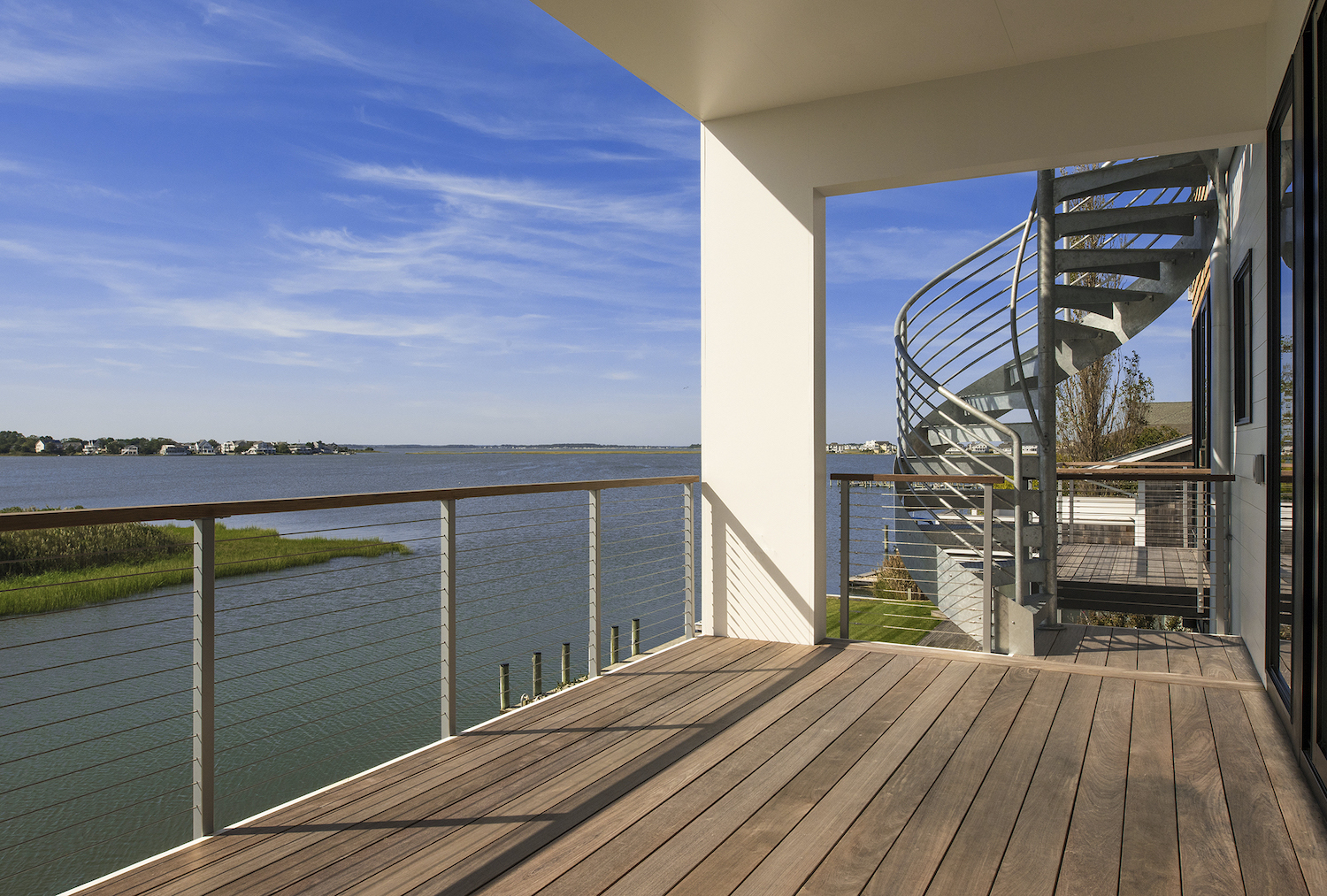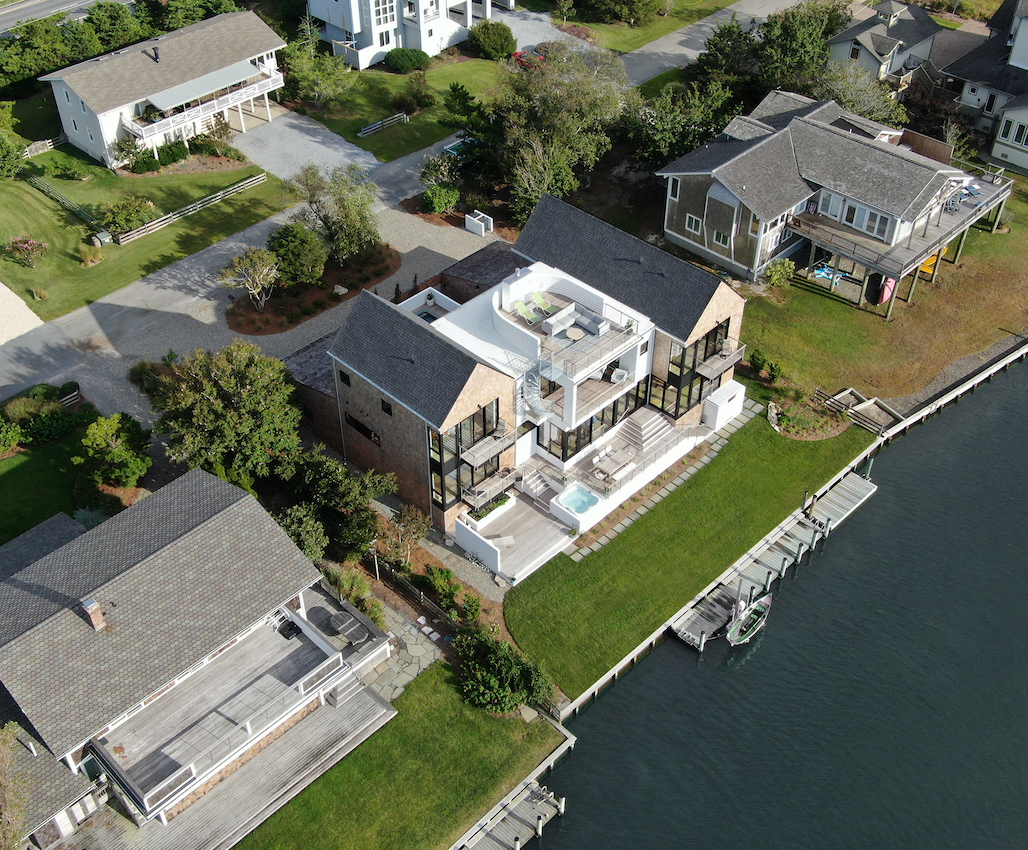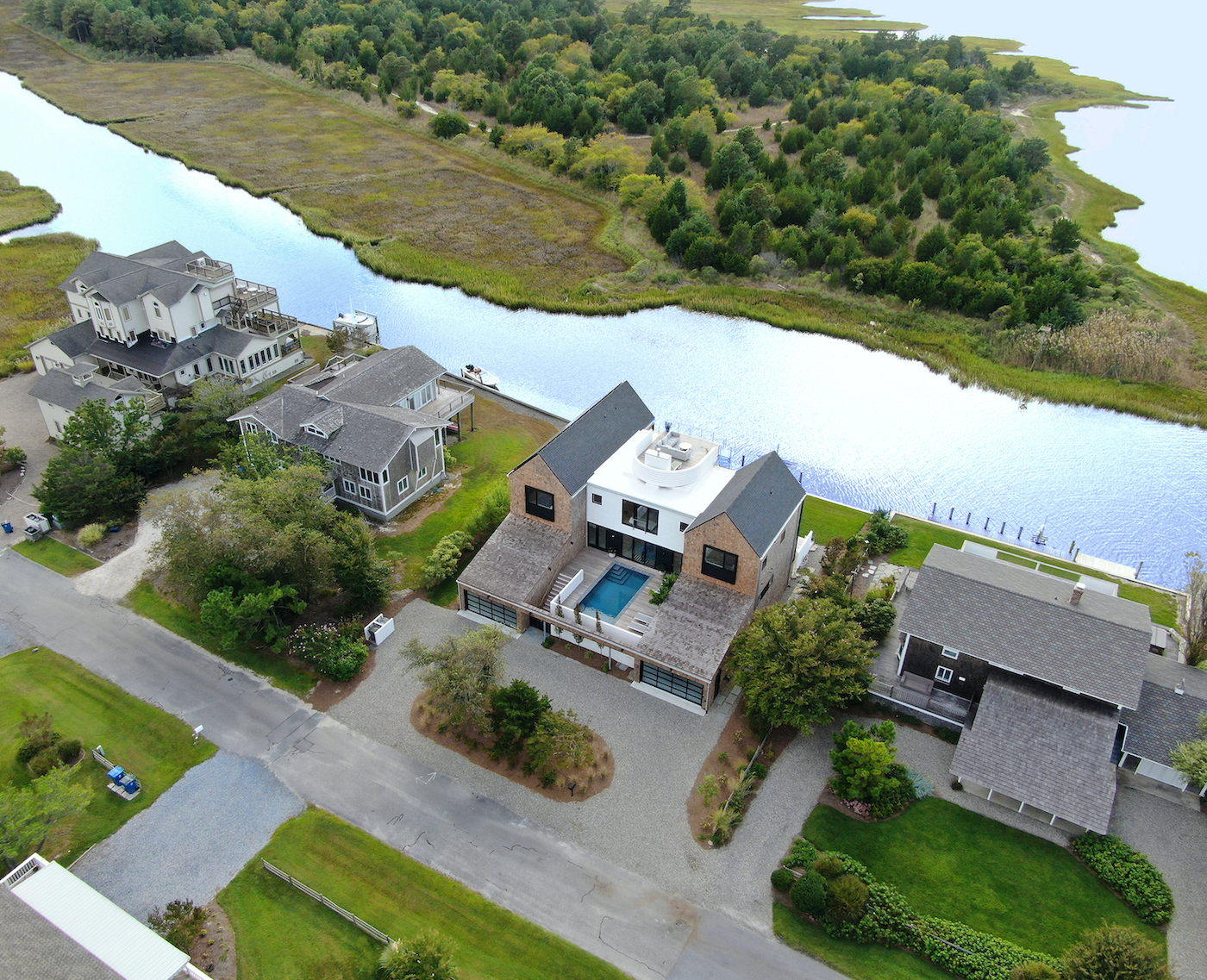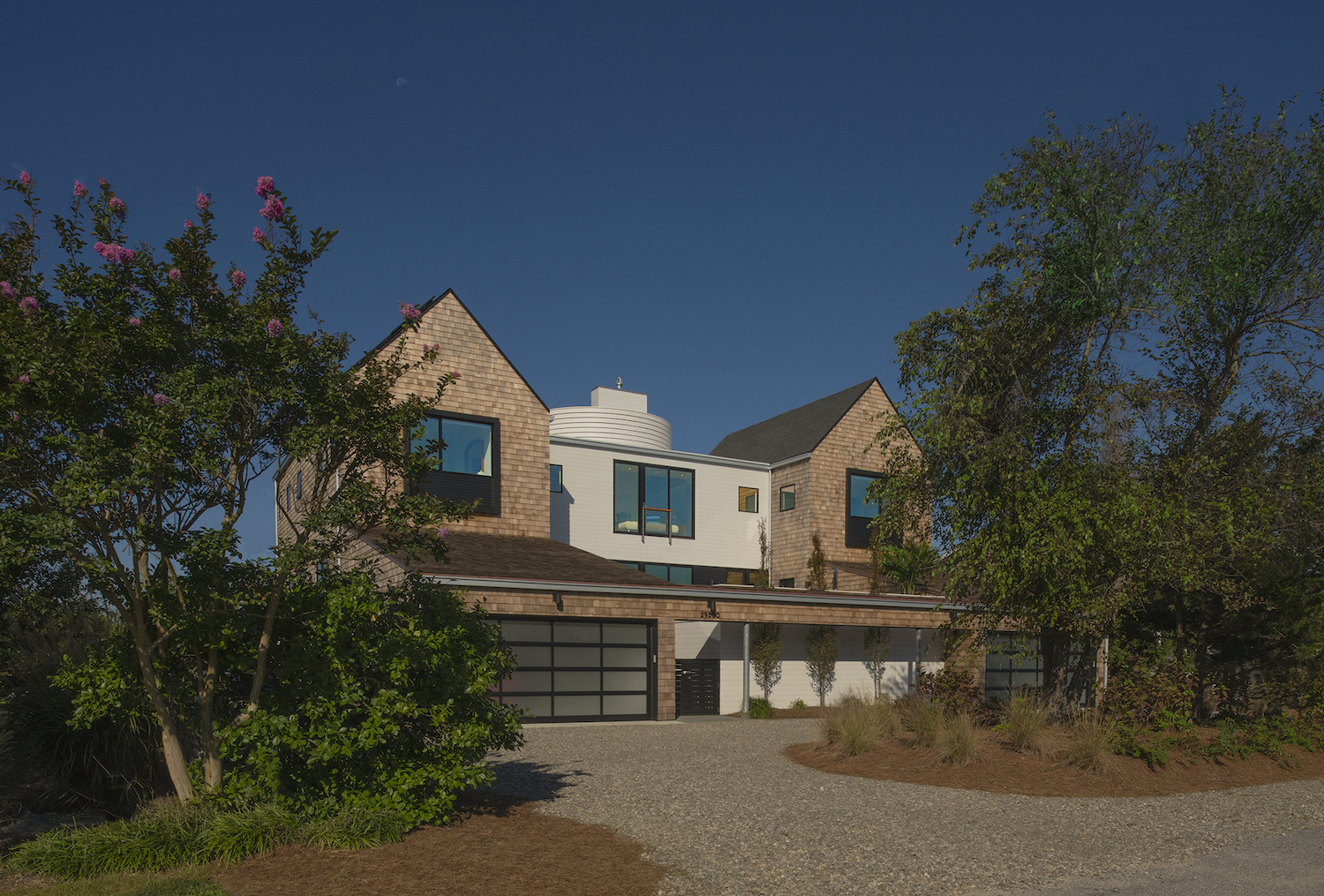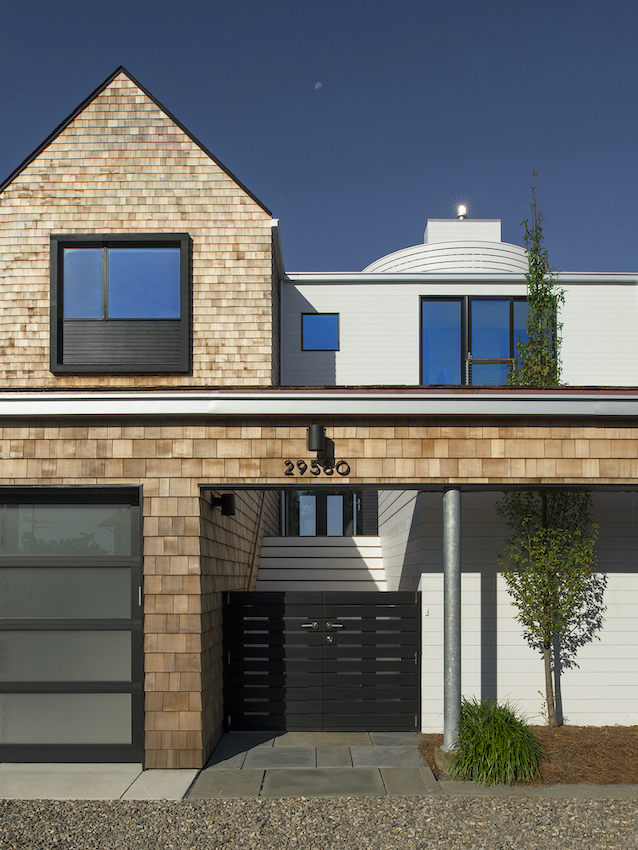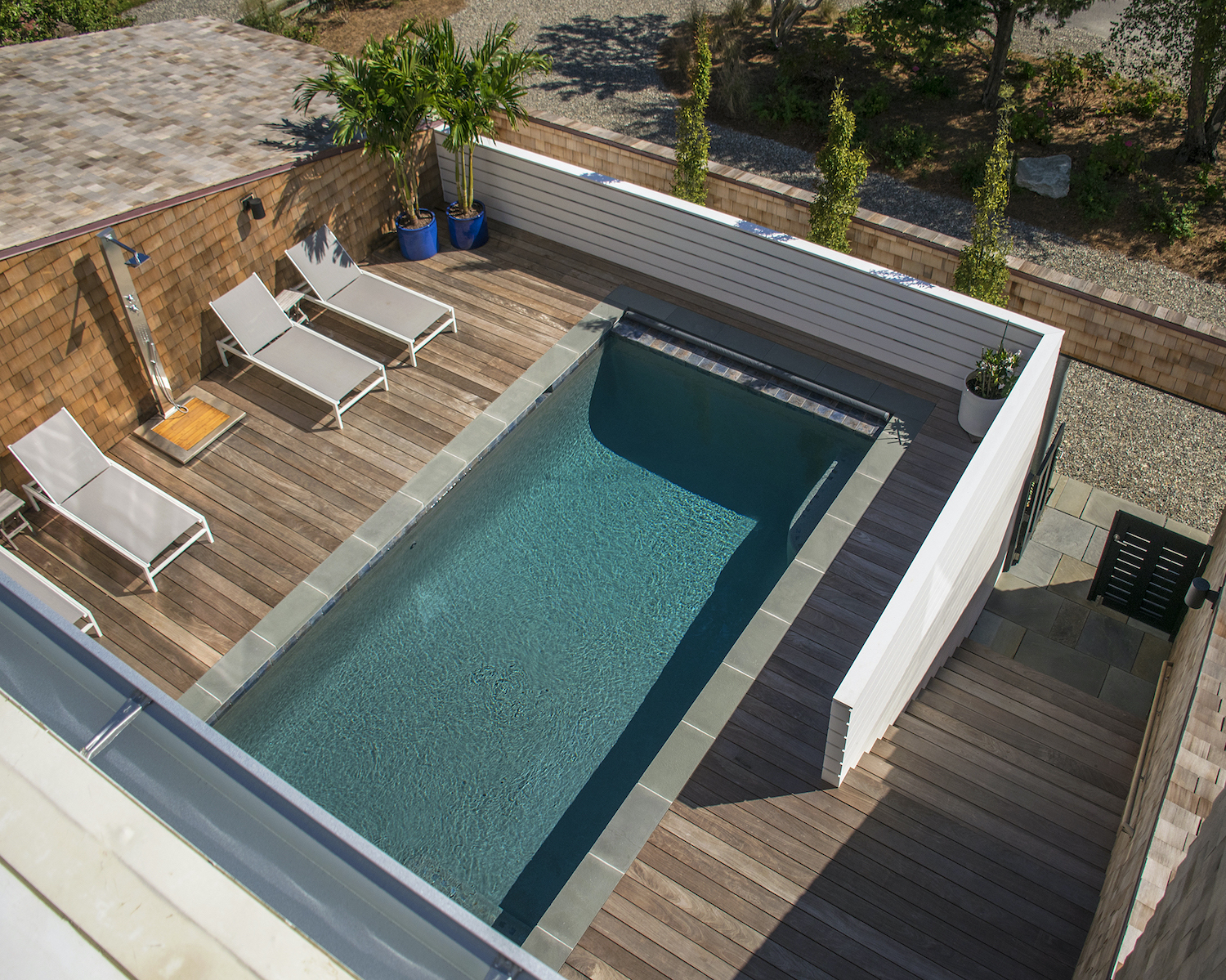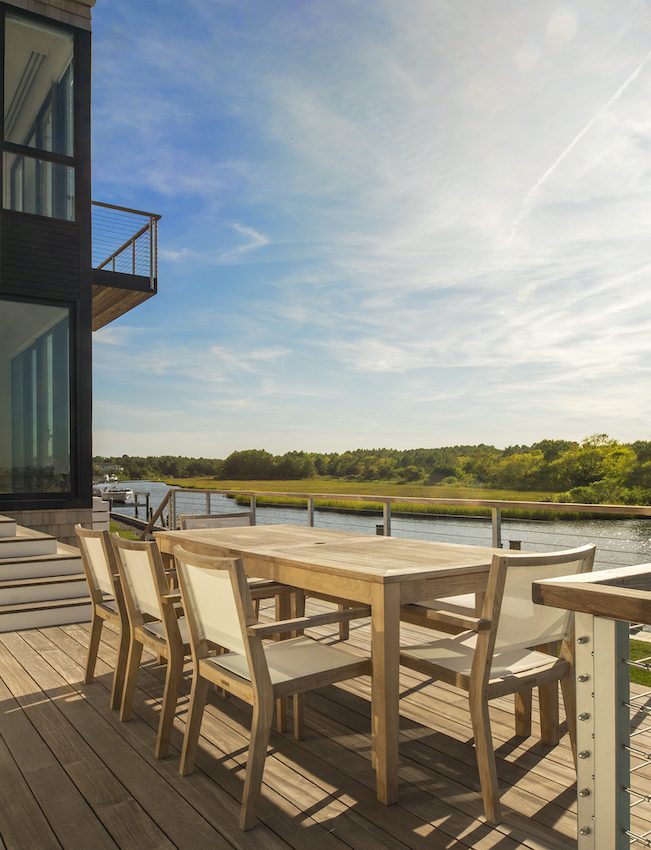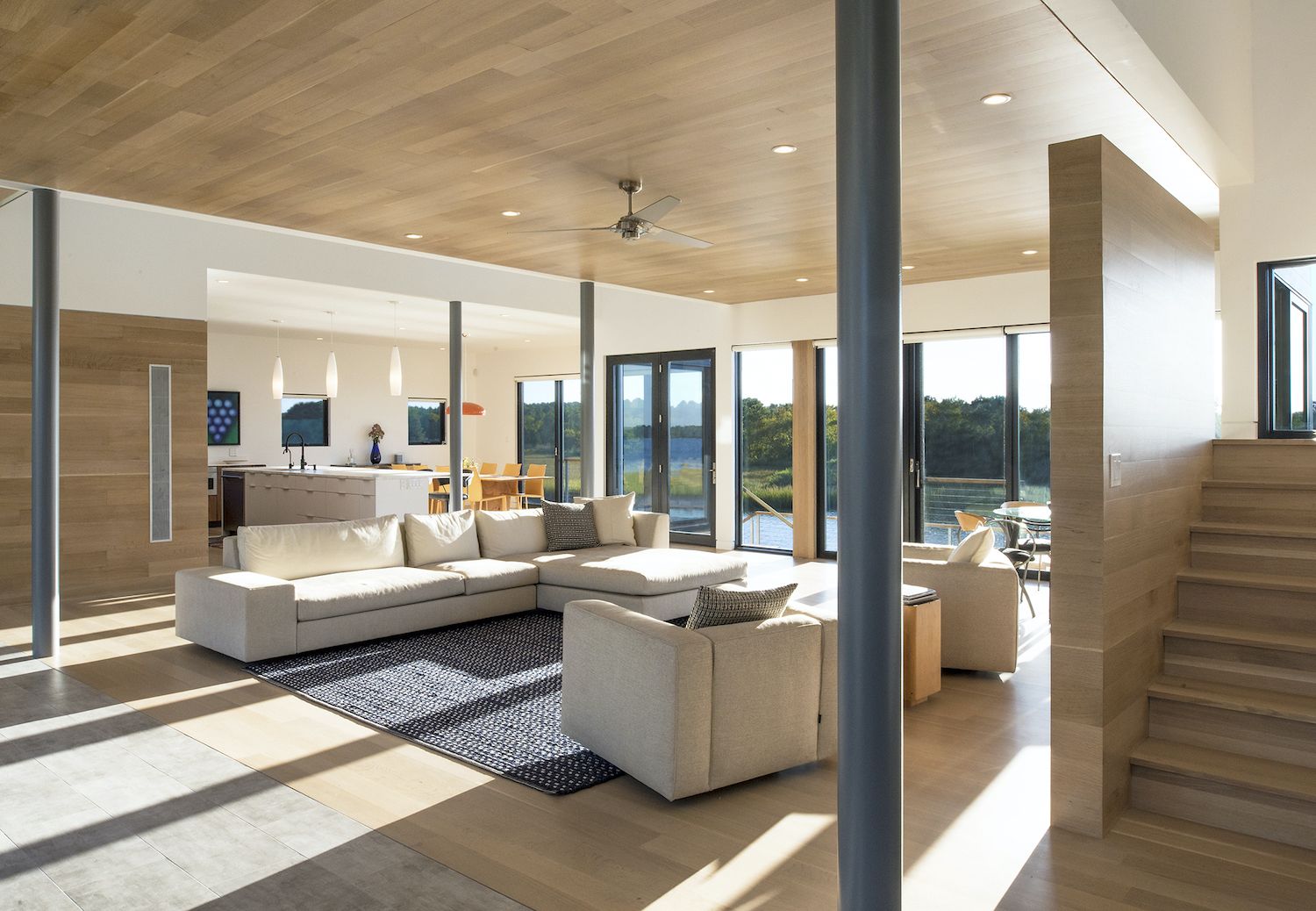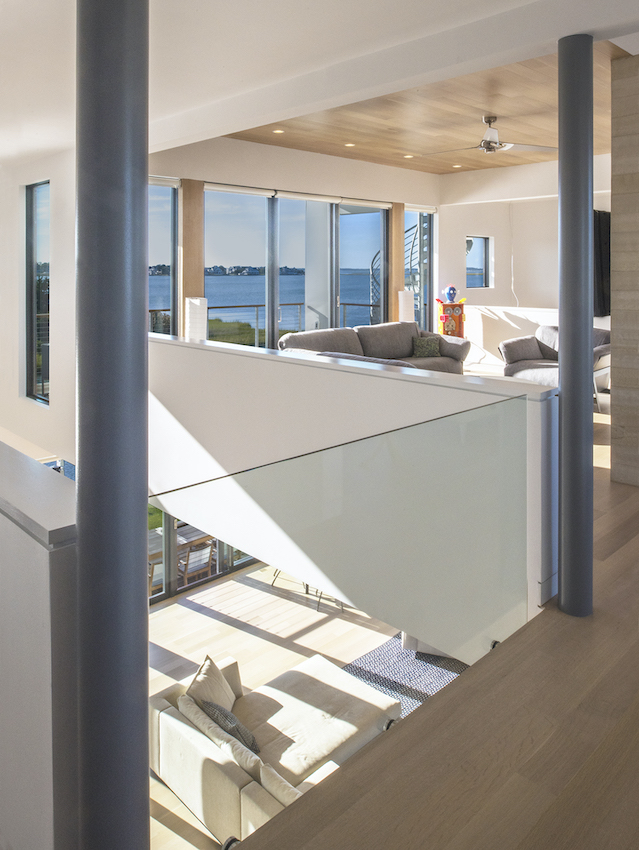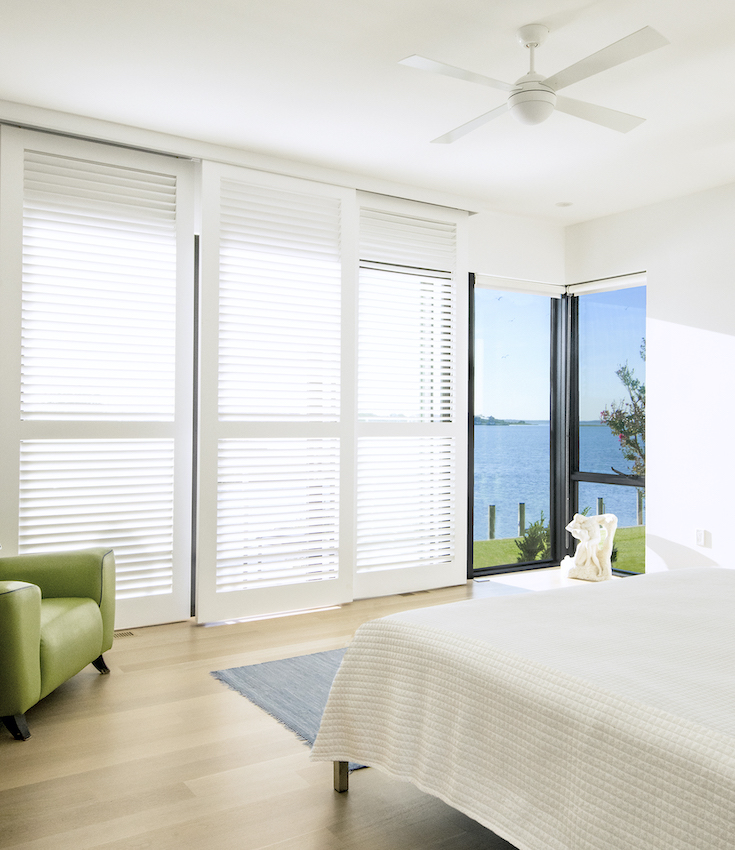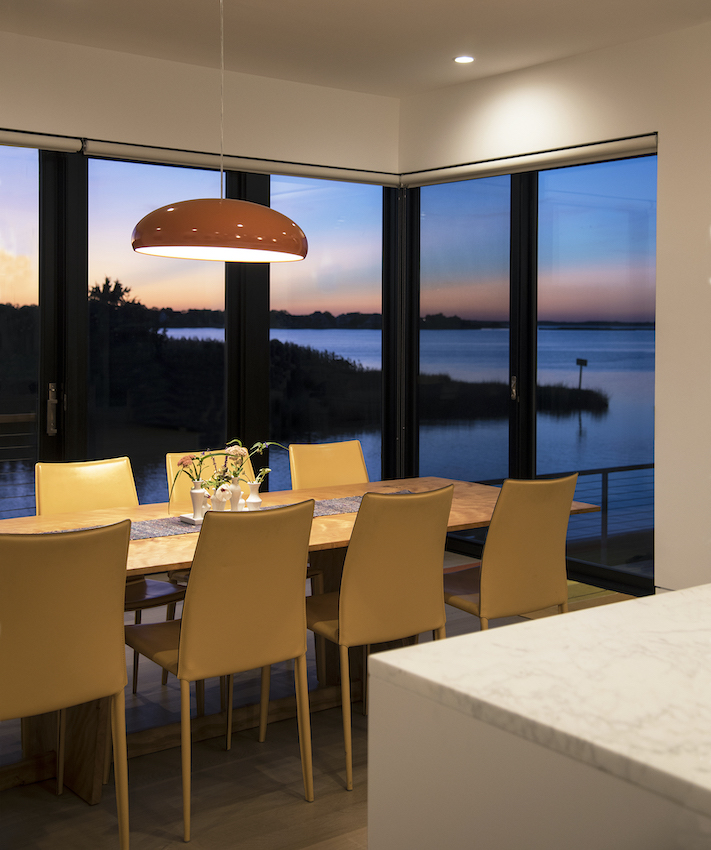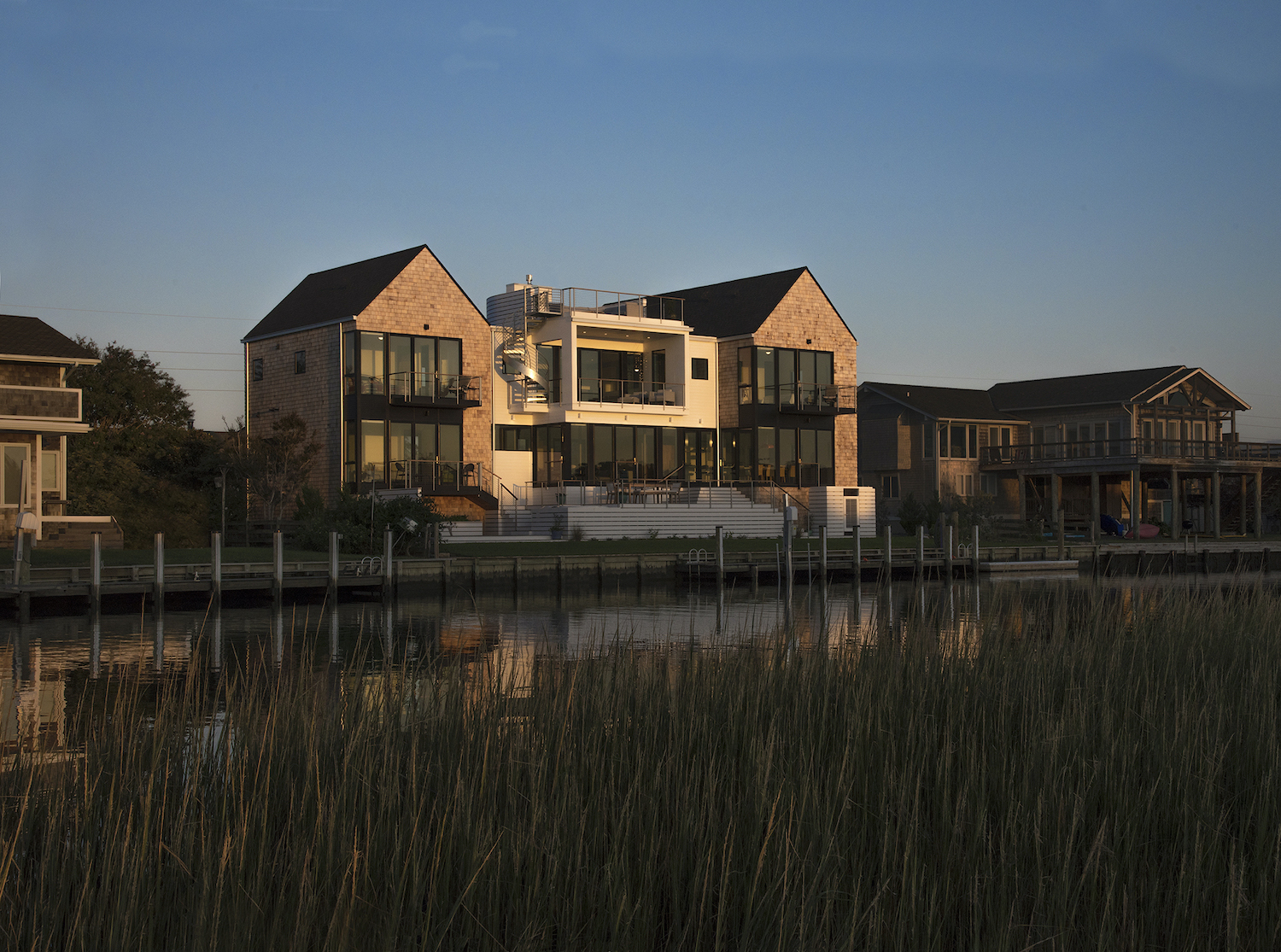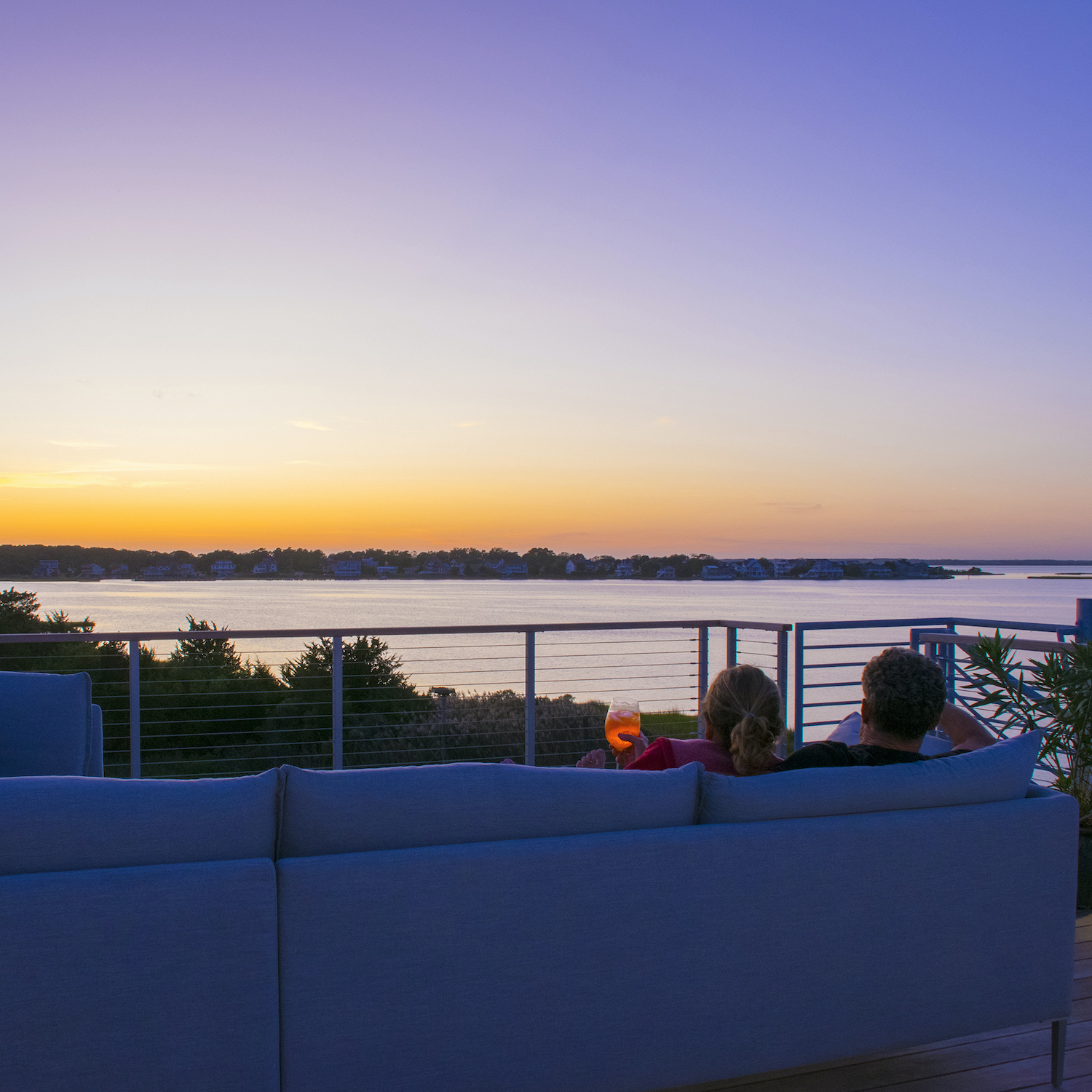 House on Indian River Bay
Bethany Beach, Delaware
The Bethany Beach property now occupied by this house became available when a previous house burned to the ground and those owners decided not to rebuild.
Our clients lived on an adjacent site and had been planing to renovate their house when this occurred, so, instead, they decided to move next door.
The site faces west across the Indian River Bay, with beautiful views to sunsets across marshes and the water.
In plan and massing, two shingled gabled bars bracket an elevated arrival / pool court on the approach side, leading to open living spaces within. Between these volumes, a white modern house is framed and spills out to the site on the bay side, with stairs, balconies, hot tub and outdoor shower.
The kitchen and bedrooms occupy the gabled volumes.
At every level there are porches and terraces opening to the water, culminating in a generous roof deck.
Within the living area, with pool on the east and Bay on the west, it is possible to sit with water on both sides.
General Contractor: Hugh Hickman & Sons
Photos: Julia Heine