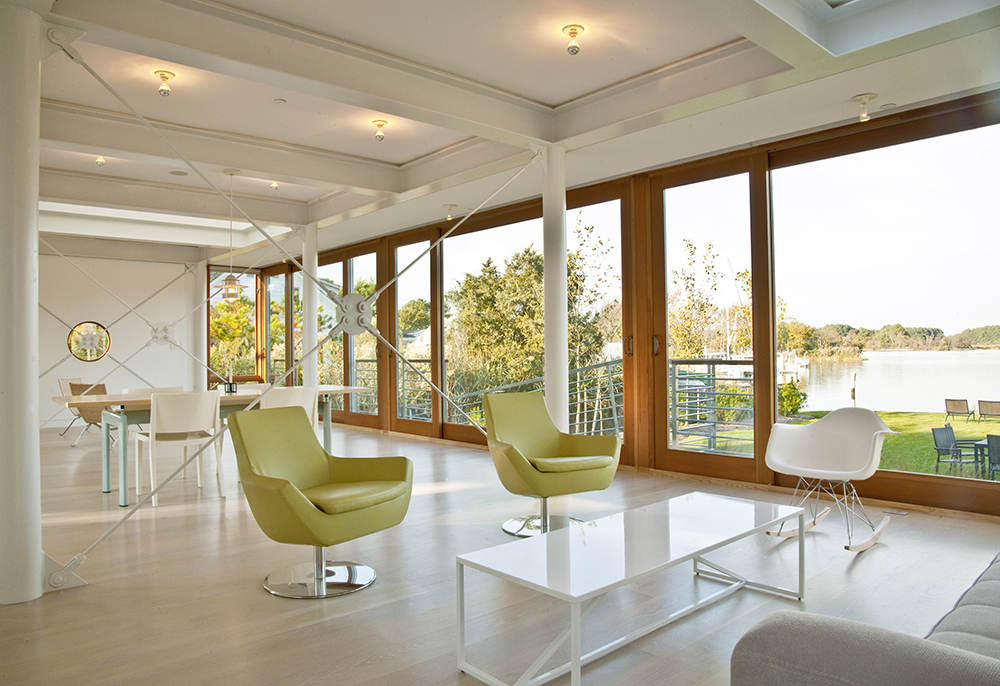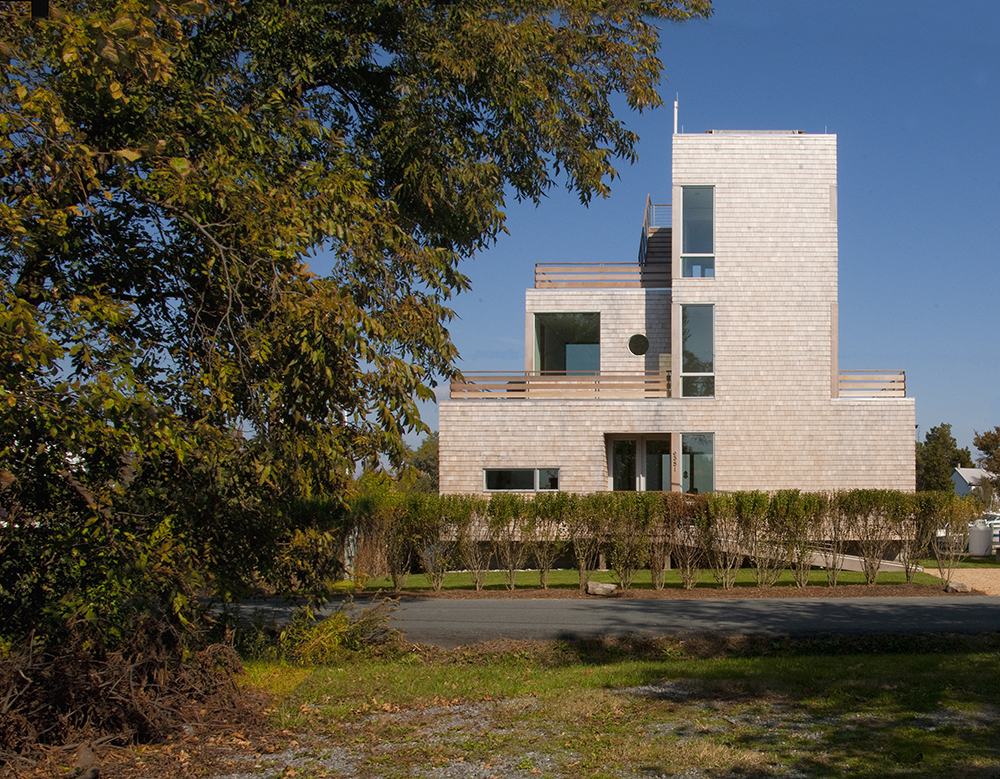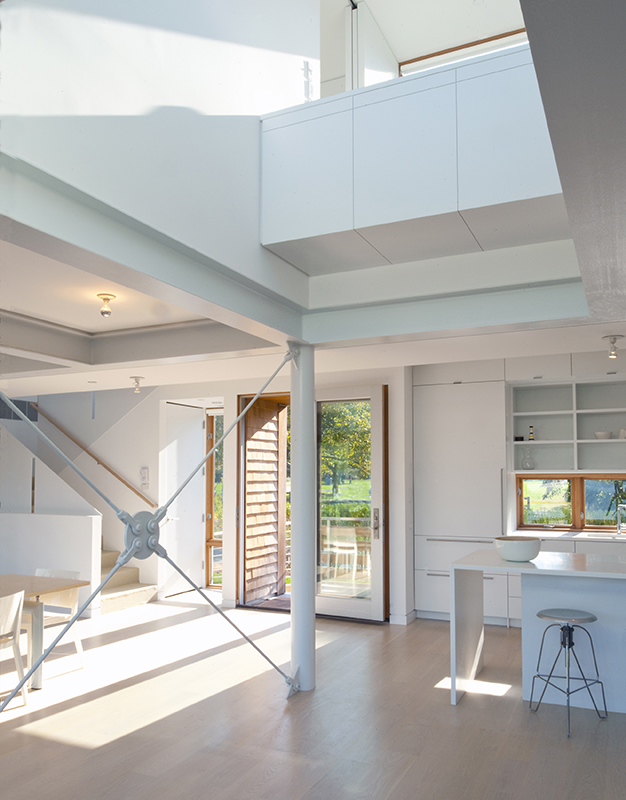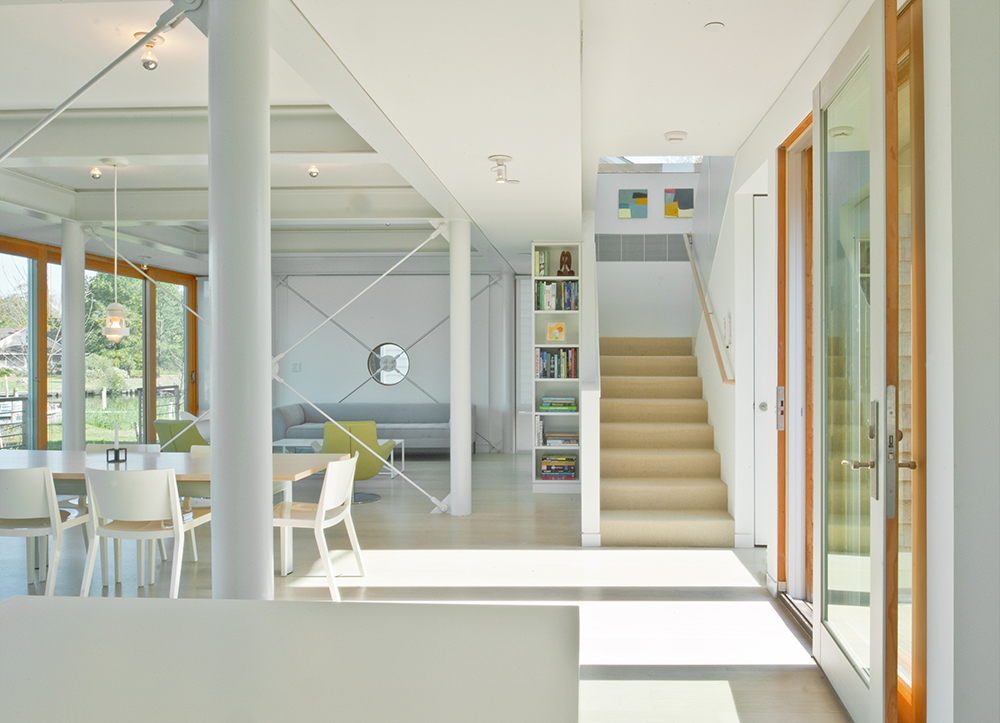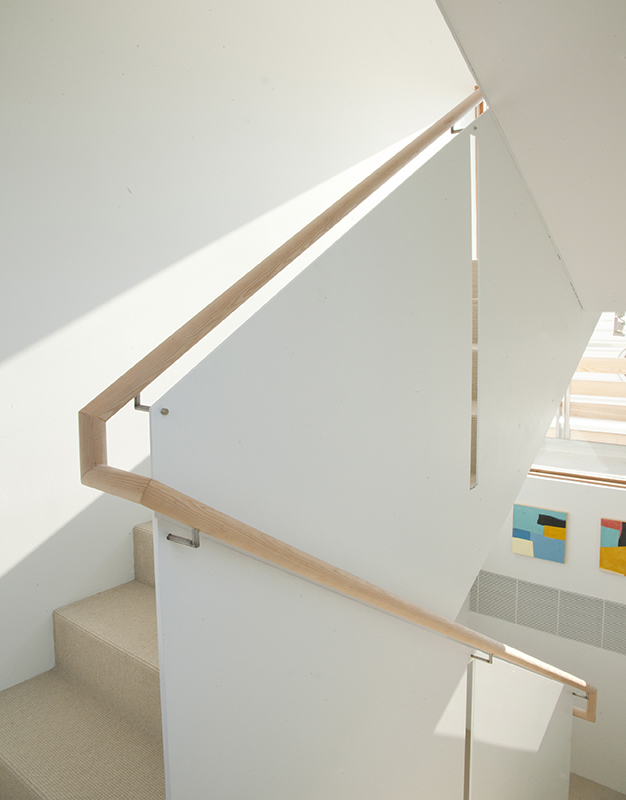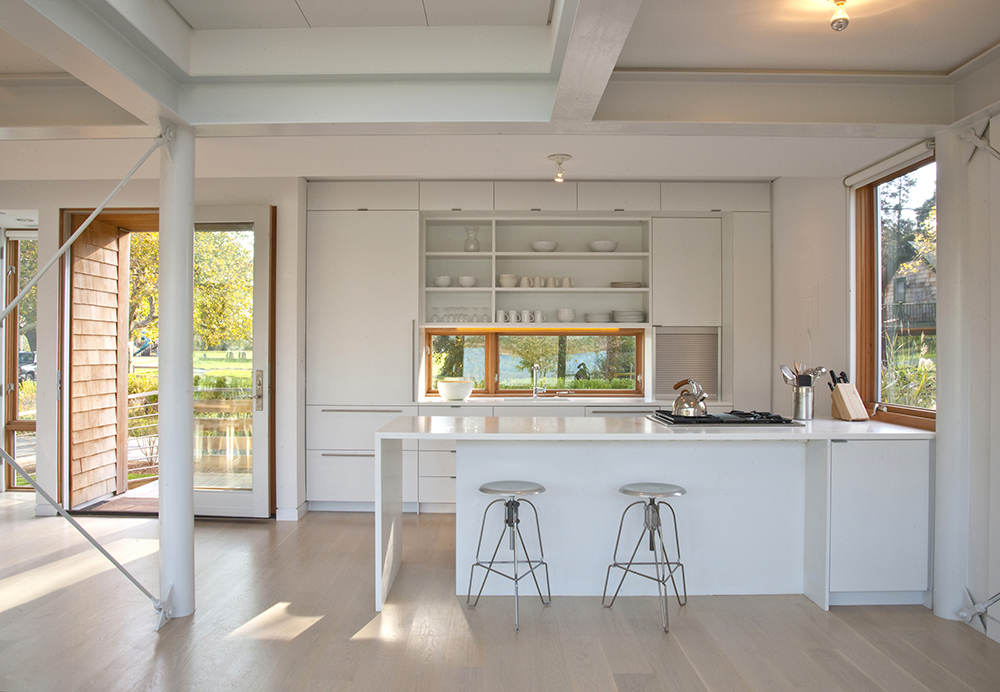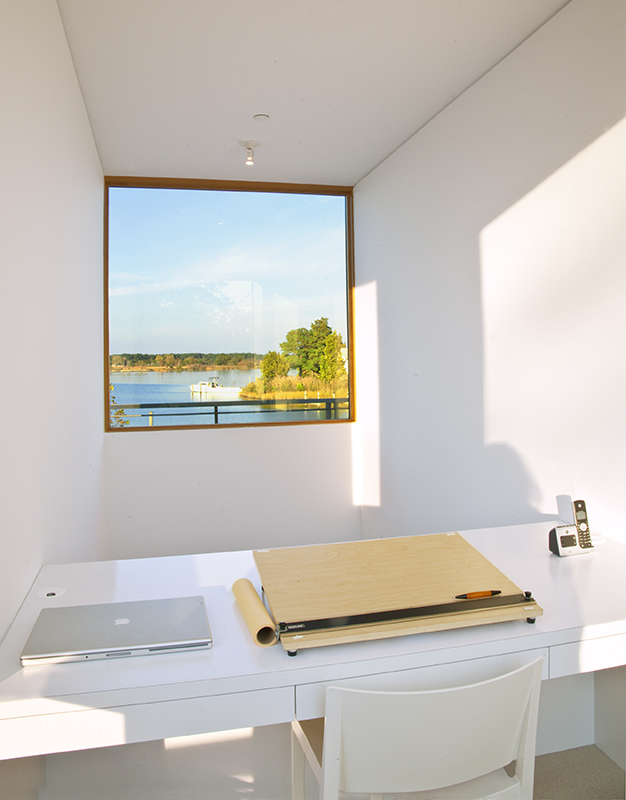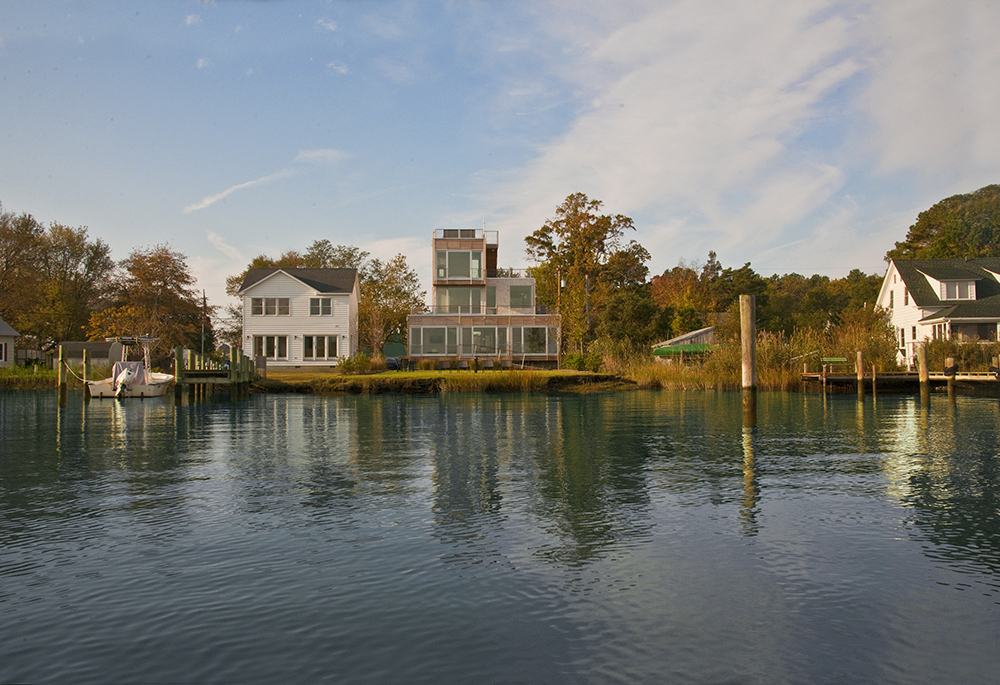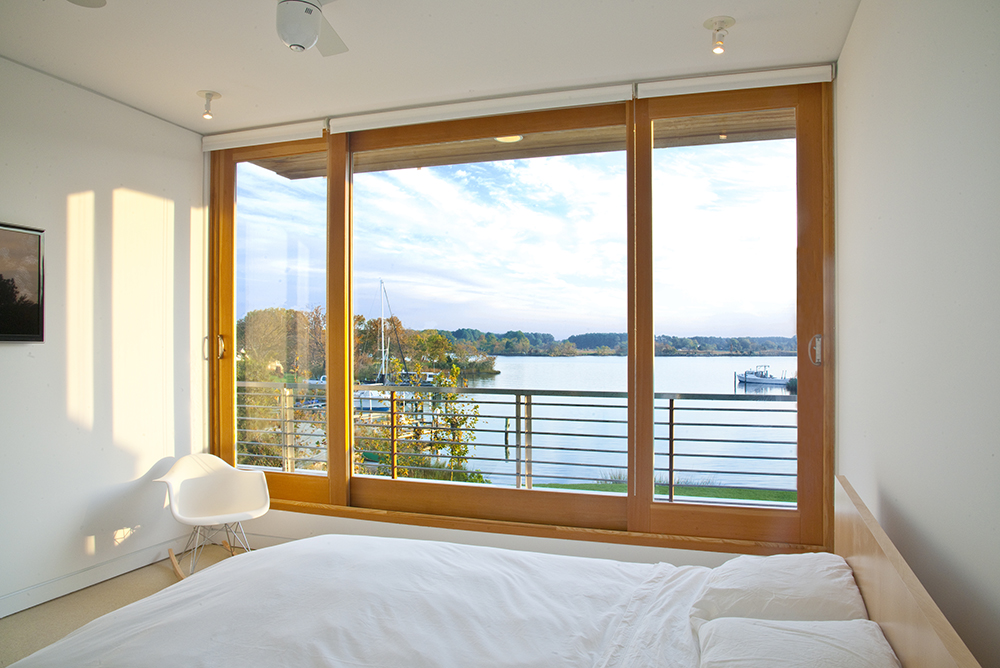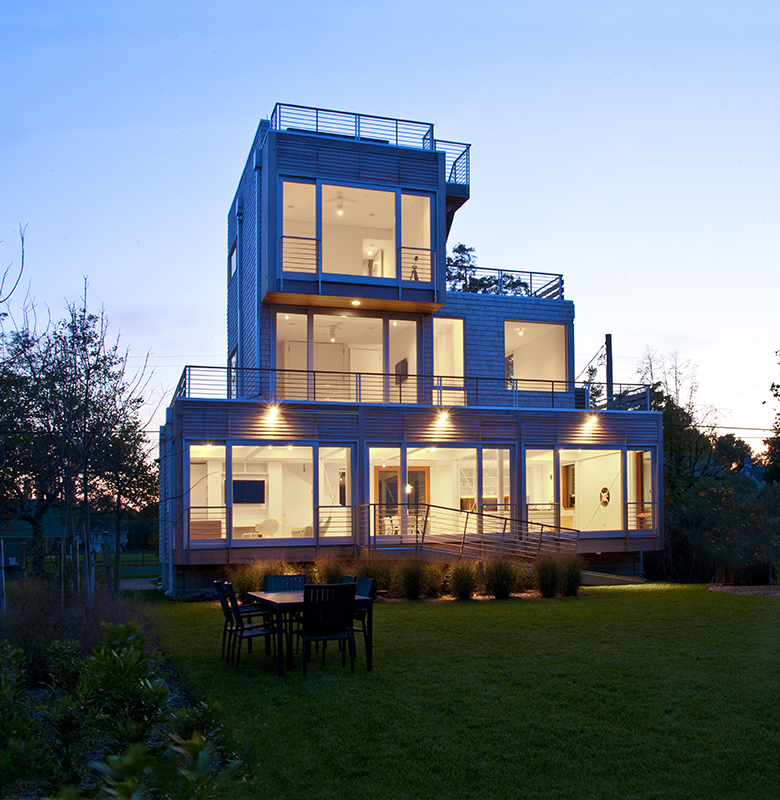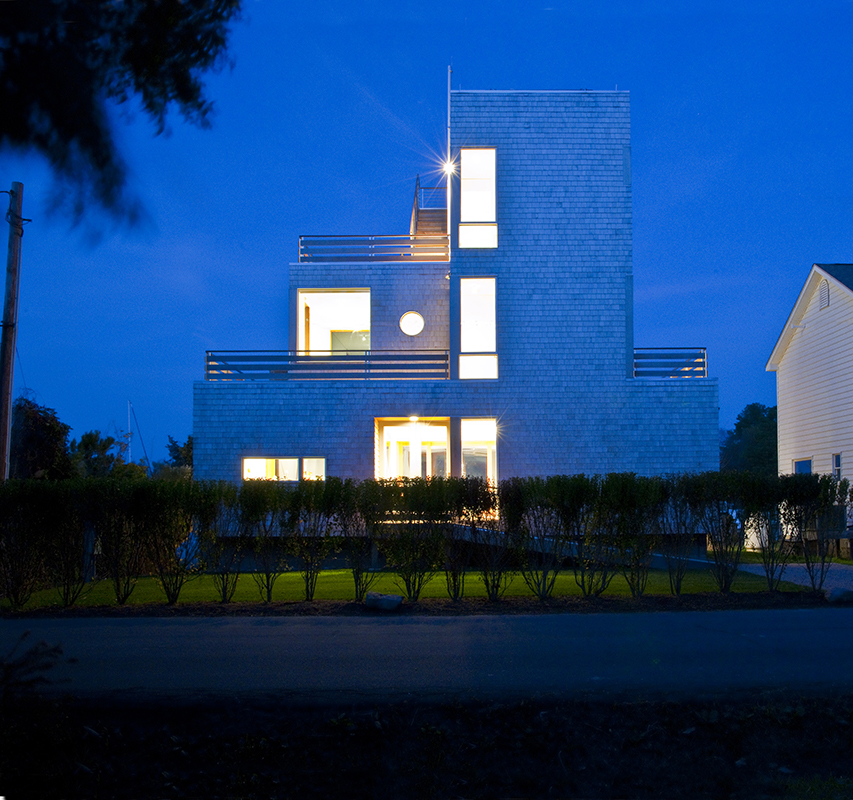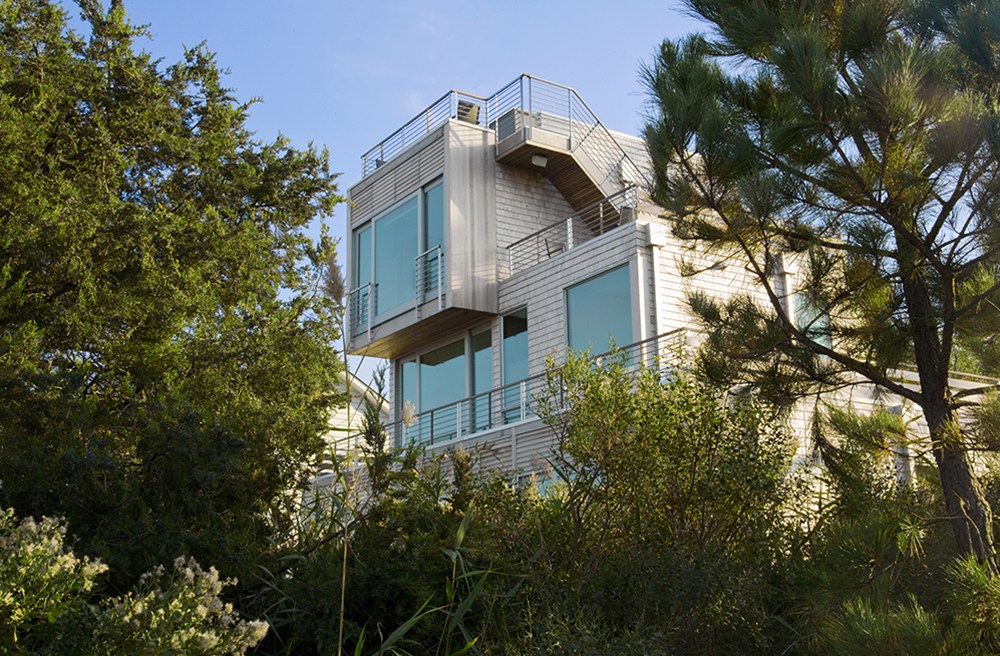 Chesapeake Bay House
There is a pool on top.
So are all of the exterior elements—decks, porches, terraces, and the mechanical systems.
The reason is simple. The site, a quiet cove in a waterman's village on Maryland's Eastern Shore, is subject to strict guidelines which protect the Chesapeake Bay. The allowable footprint for everything on the site—everything—is sized to the ruins of a previous house, long gone, but excavated, surveyed, and documented.
That house was about the size of a double-wide trailer, so now everything is piled up, all fitting on deck—like a modern Ark with 1664 square feet of interior space.
Given the height and the weight to be supported, the structure is made of cross-braced steel moment frames which impose themselves, and are celebrated, throughout the plan.
The open plan first floor has multiple sliding doors which turn the interior into a porch. A winding stair rises to two stacked bedrooms and continues to the rooftop pool.
On the exterior, white cedar shingles and stainless steel will weather naturally. There is no paint or stain on the outside. The interior is all white.