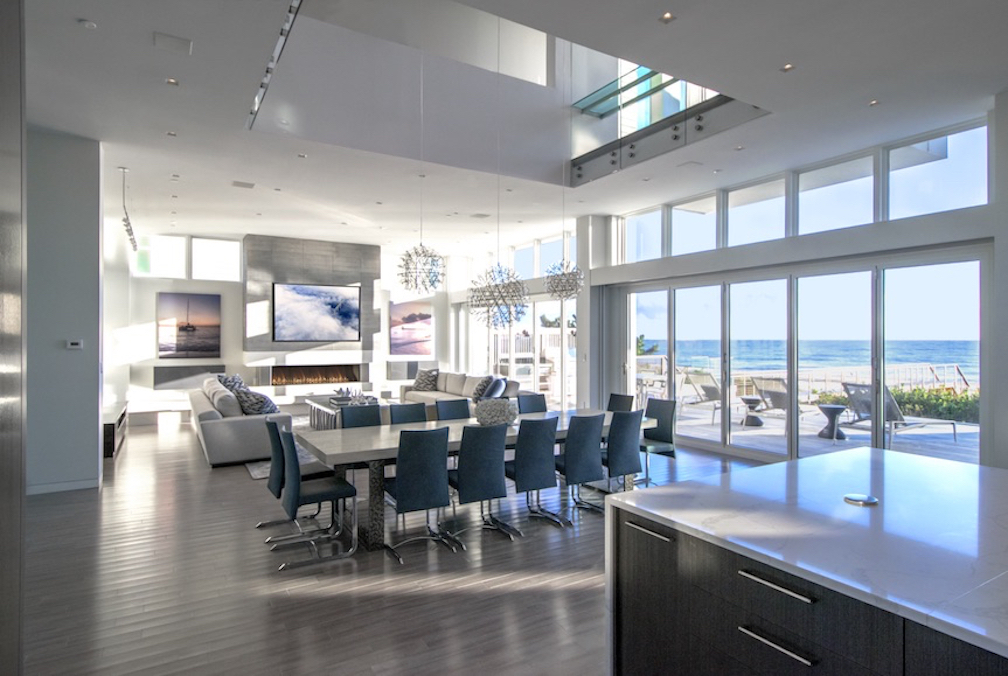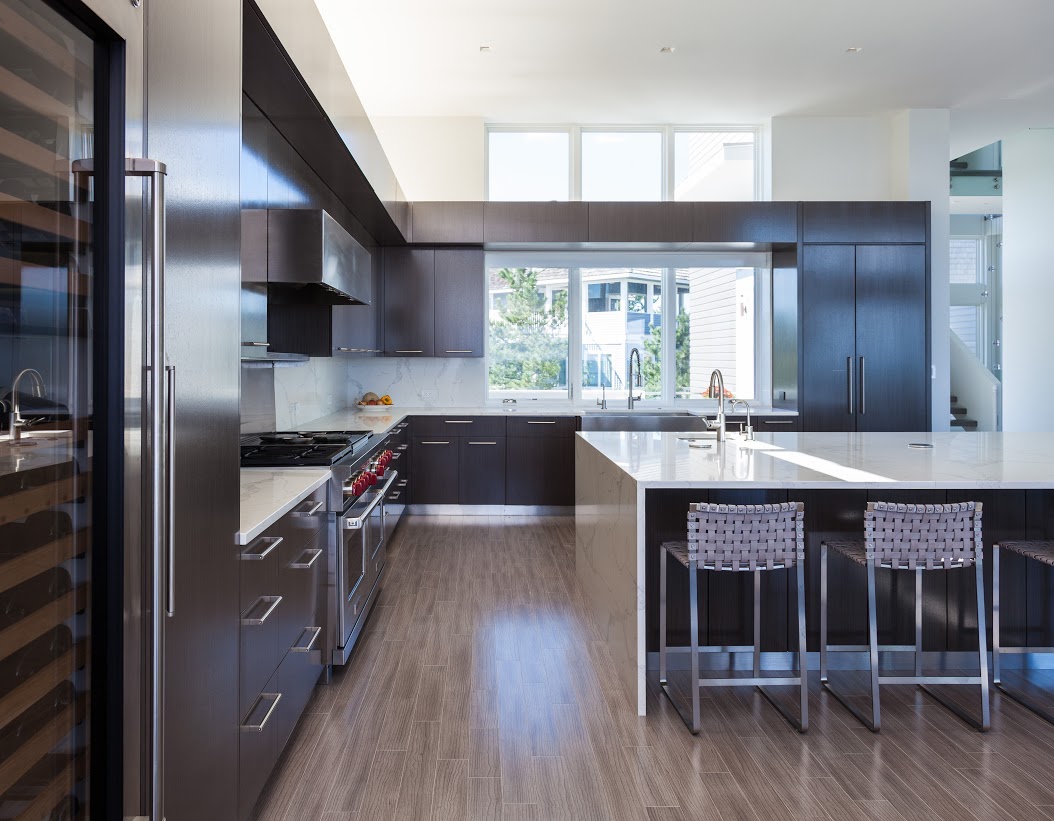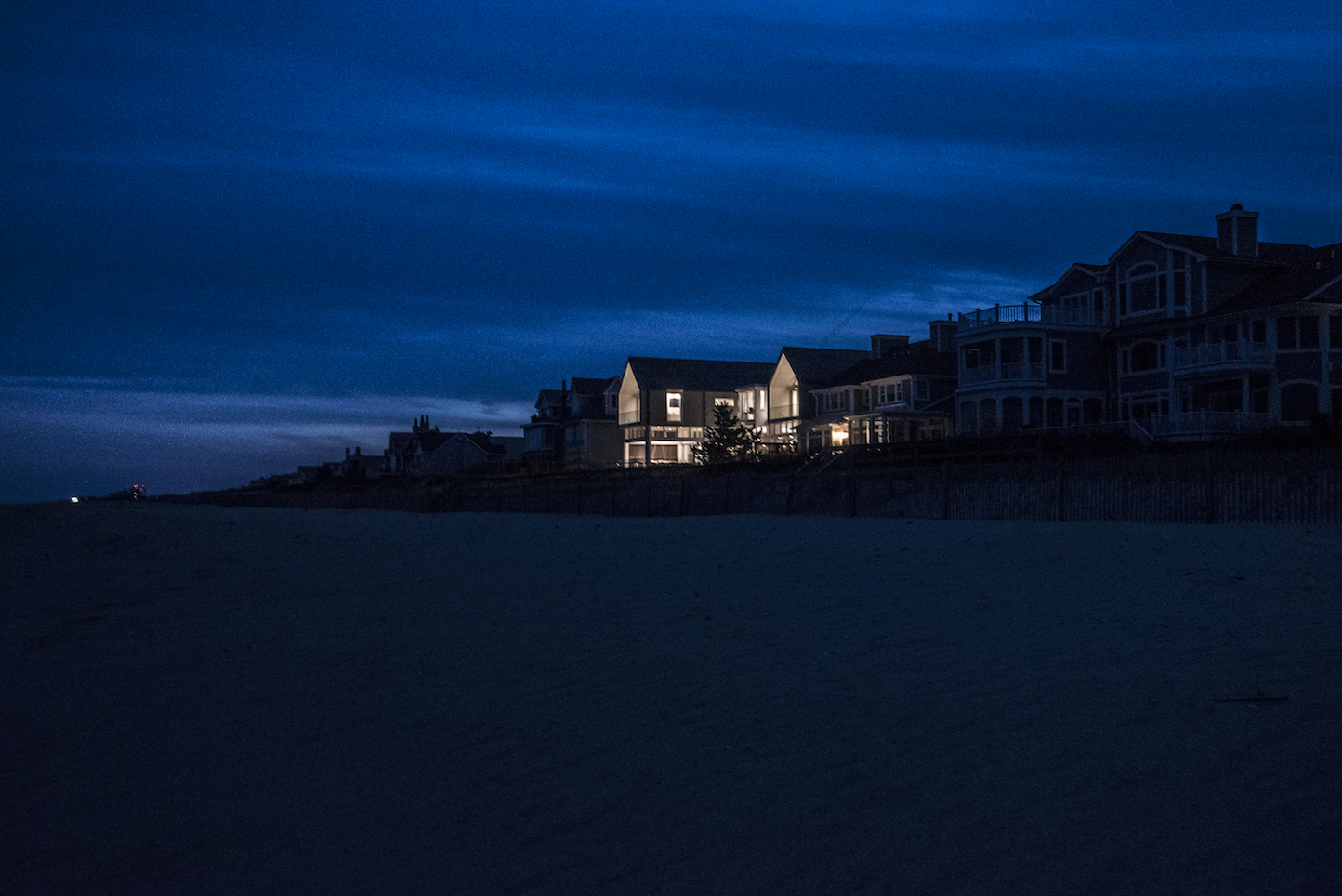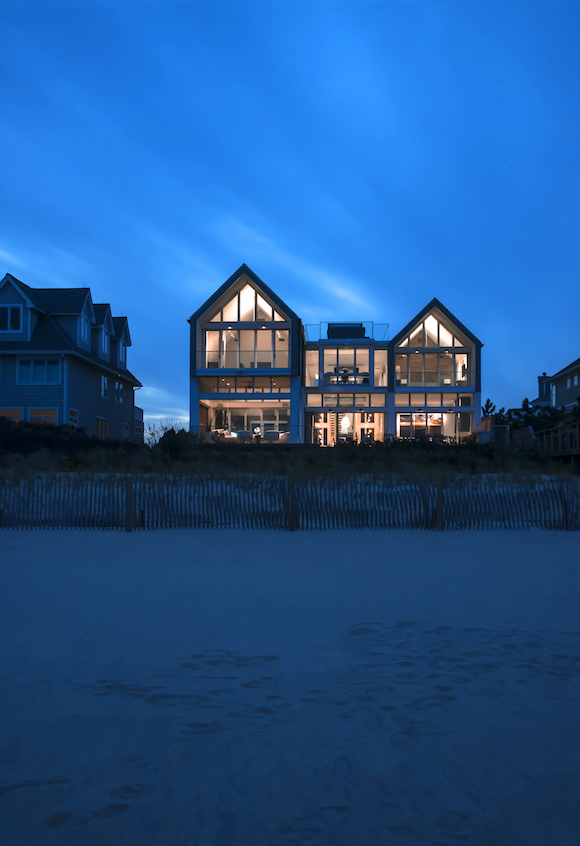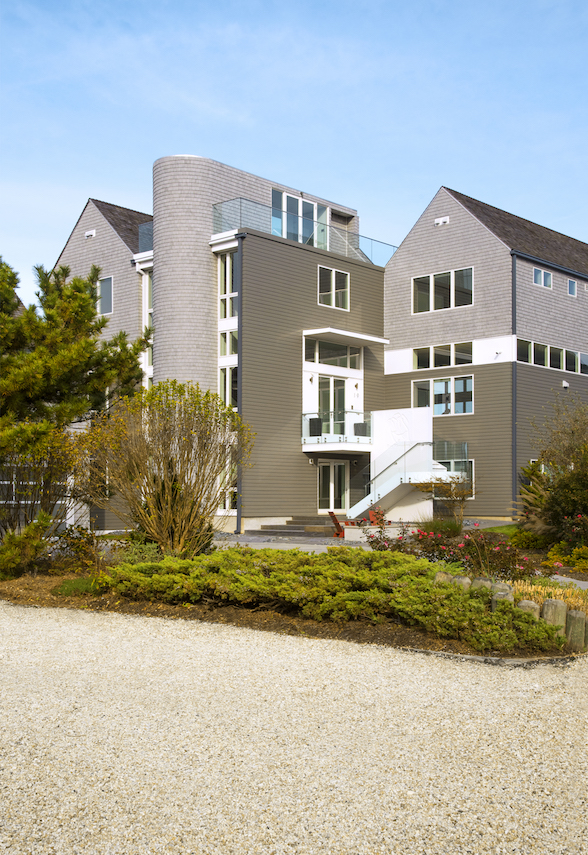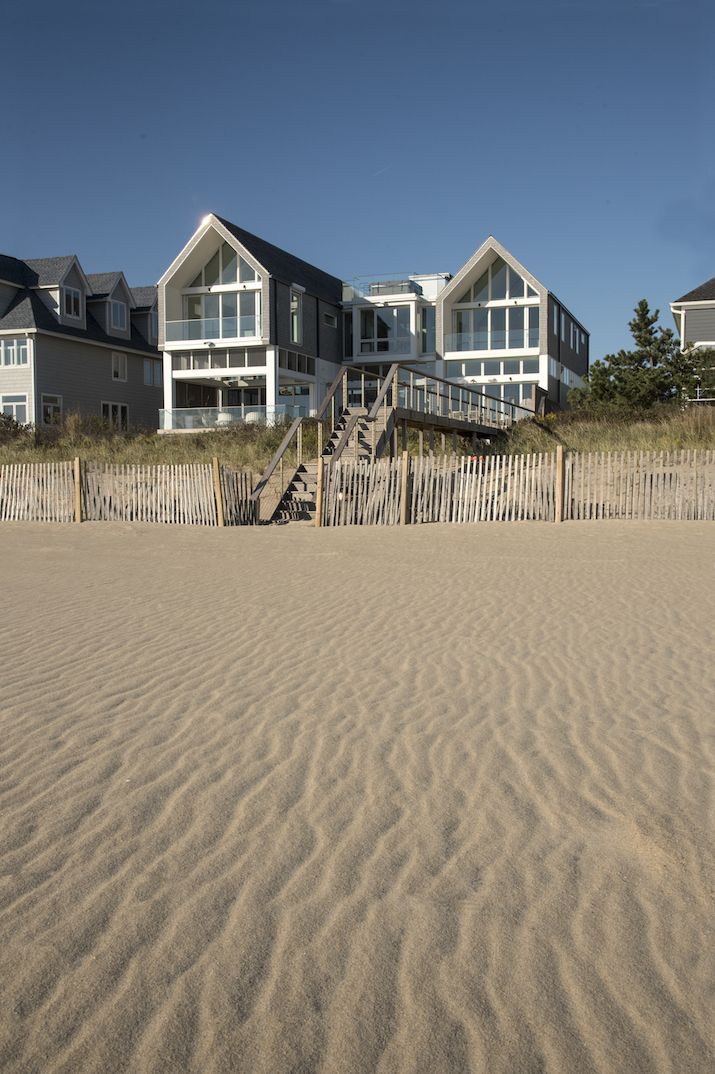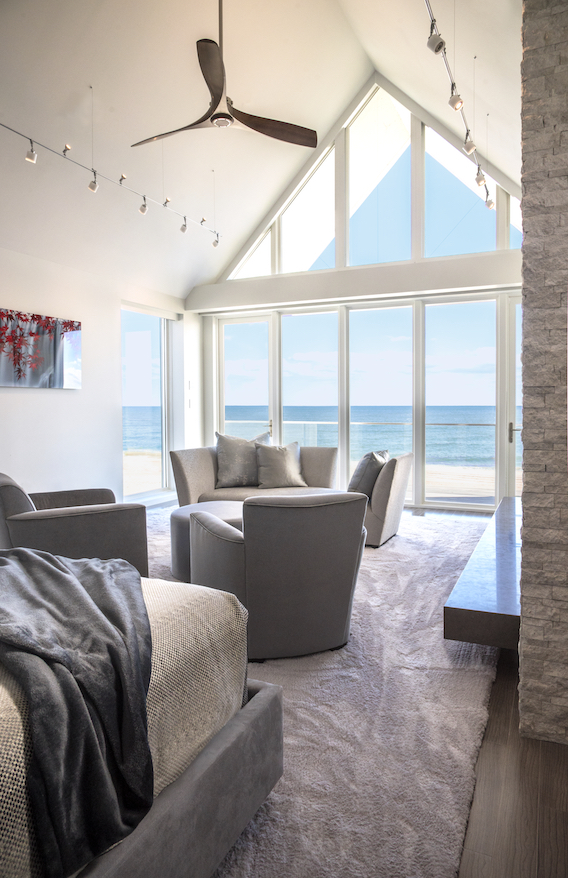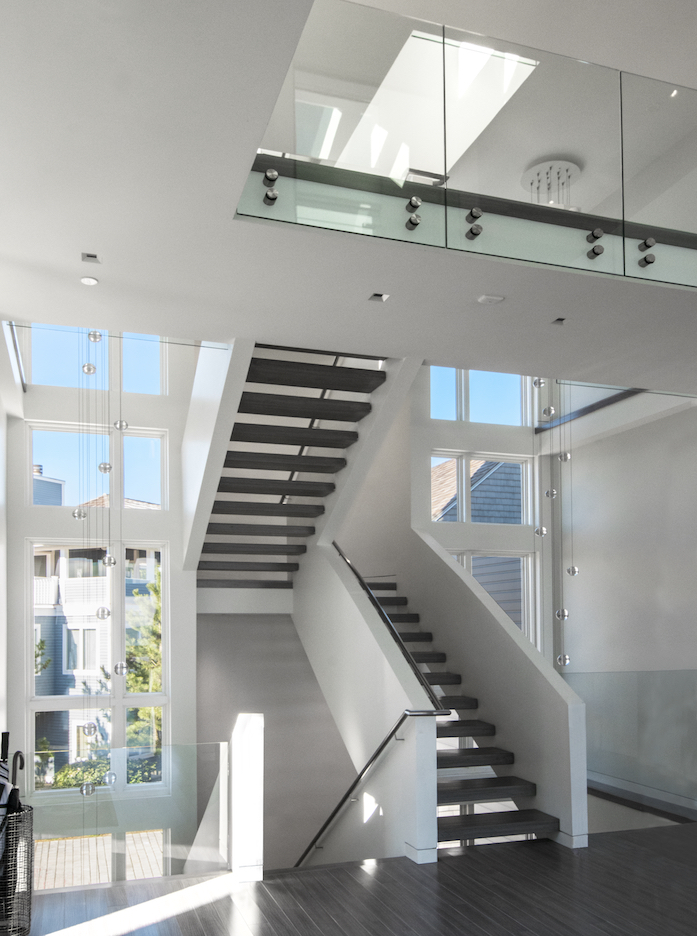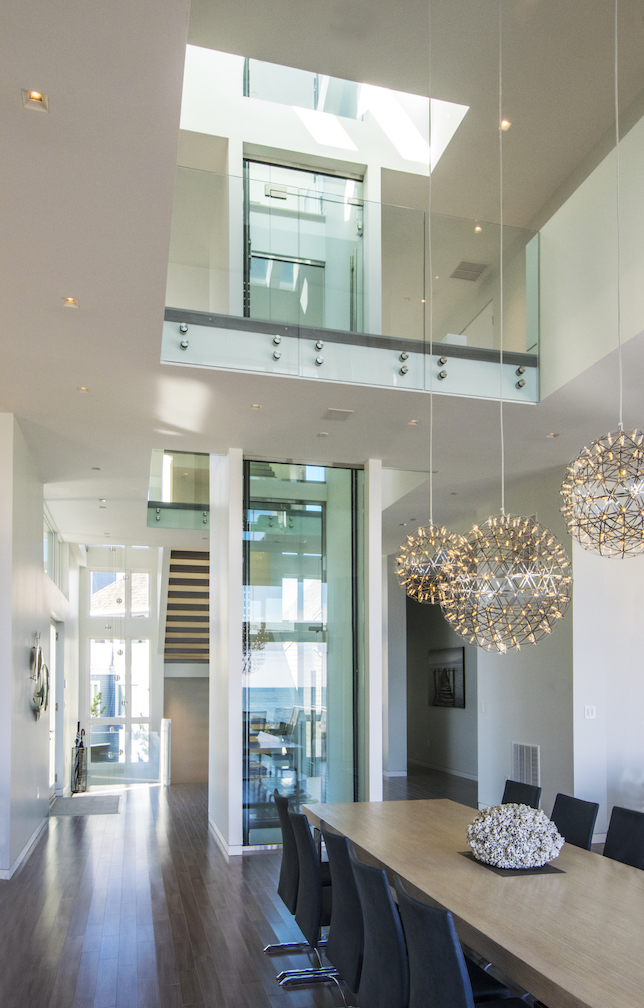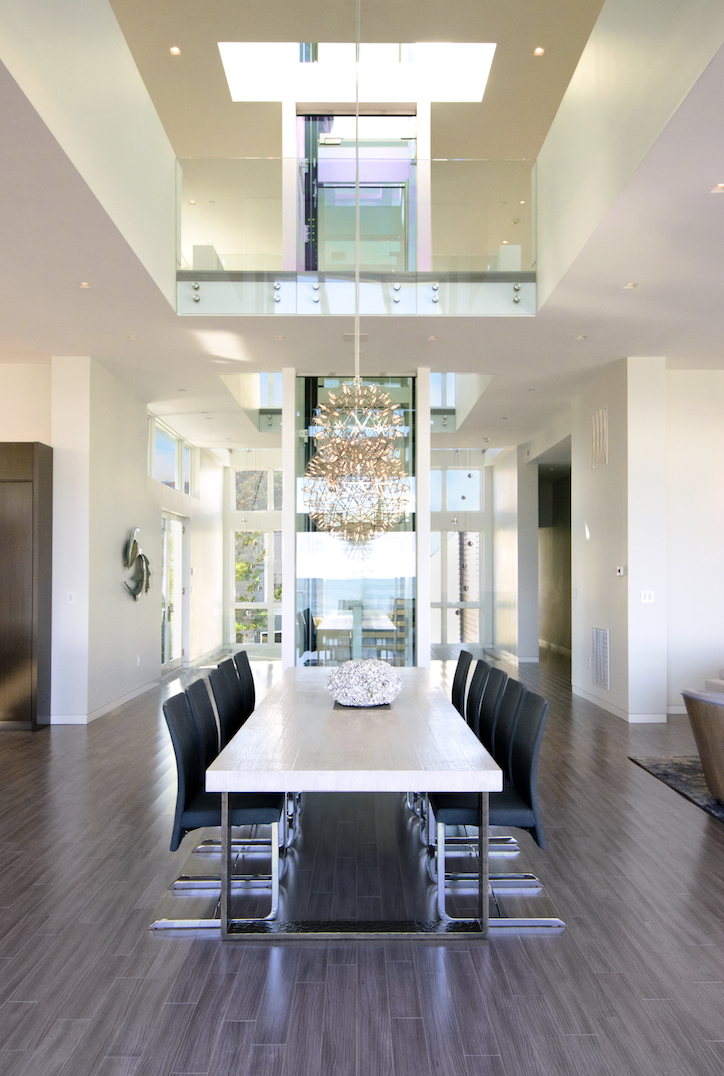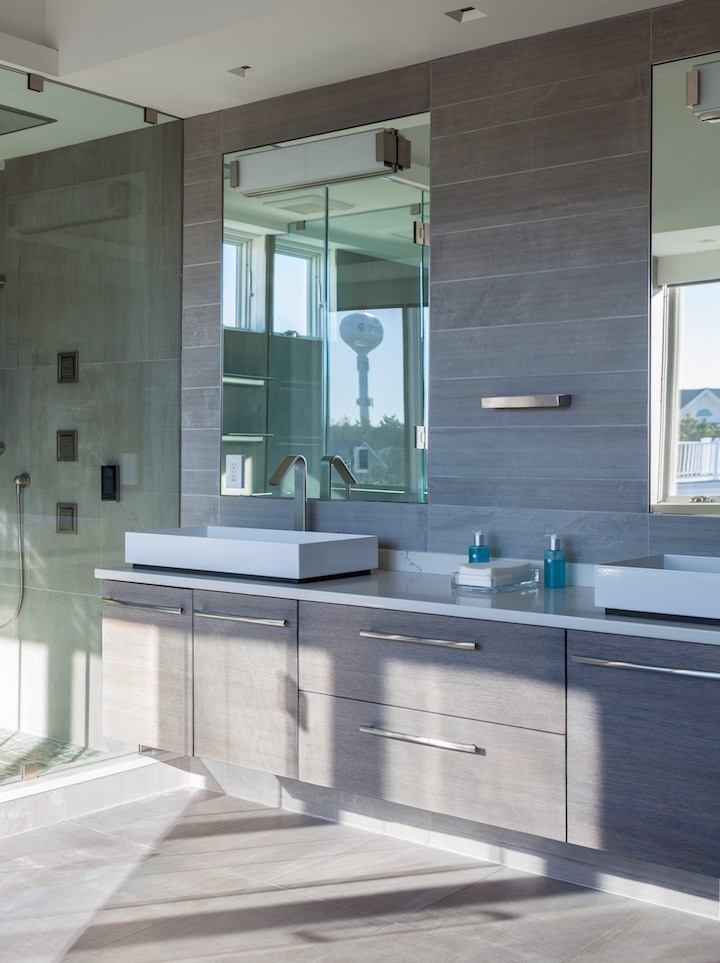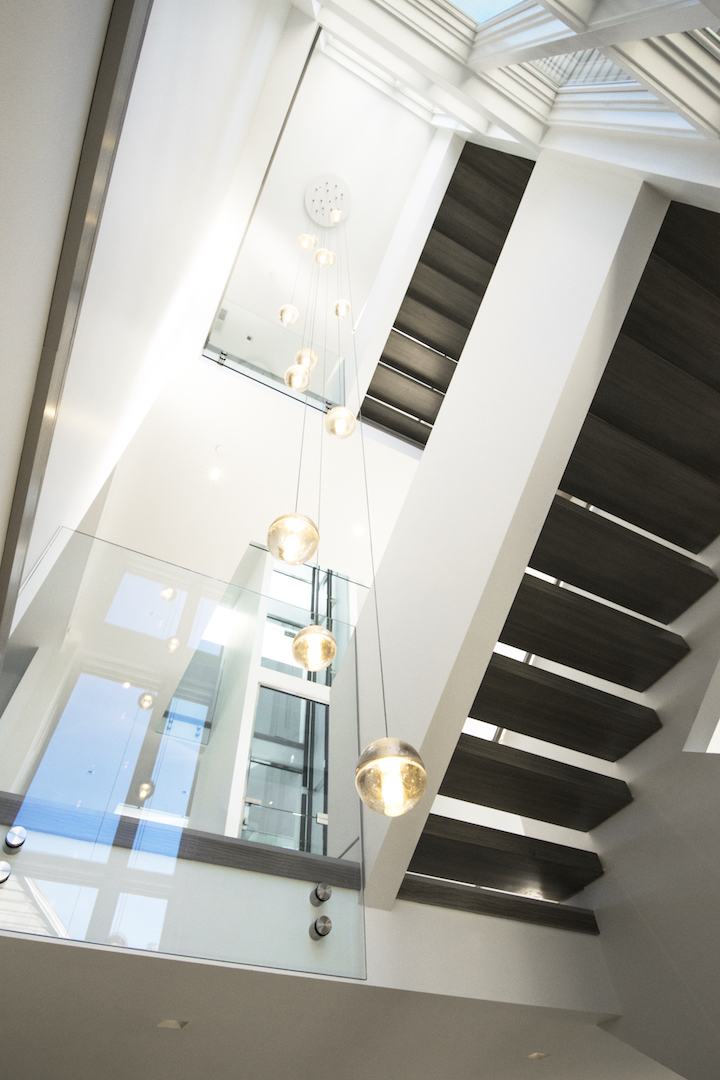 Bethany Beach House
This Mid-Atlantic coastal house is designed to focus views and activity on the ocean while providing complete privacy from the neighboring houses on either side, just 20 feet away.
To do this, two gabled forms shift forward and back to enclose a private ocean-facing deck and pool. Folding glass walls open the entire beach-front wall to this deck, pool and the ocean beyond.
Within, an open stair and glass-enclosed elevator tie the three levels of the house together and take the occupants to a roof deck.