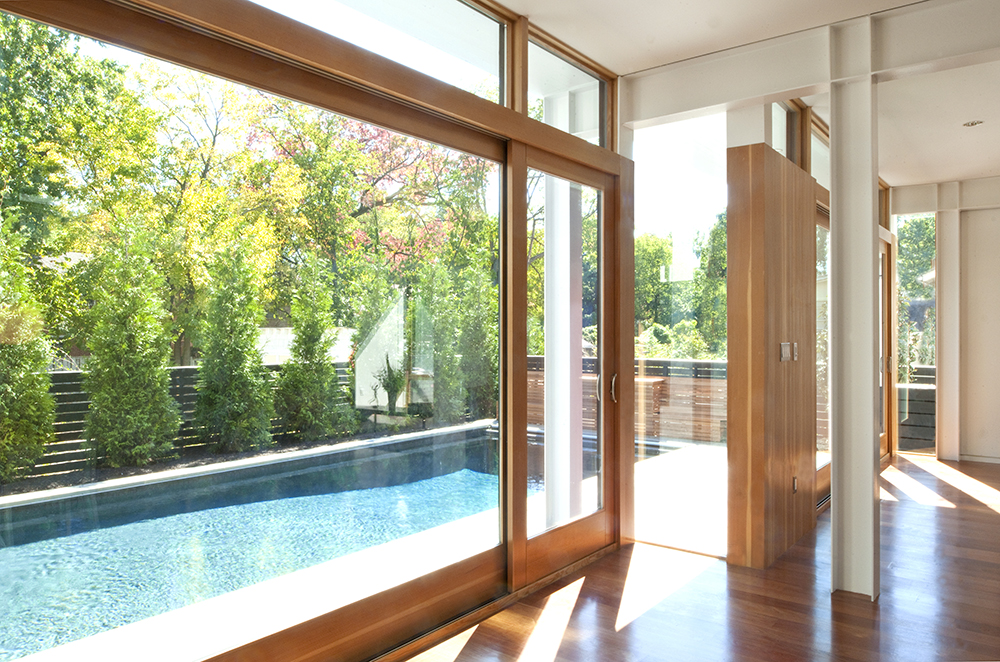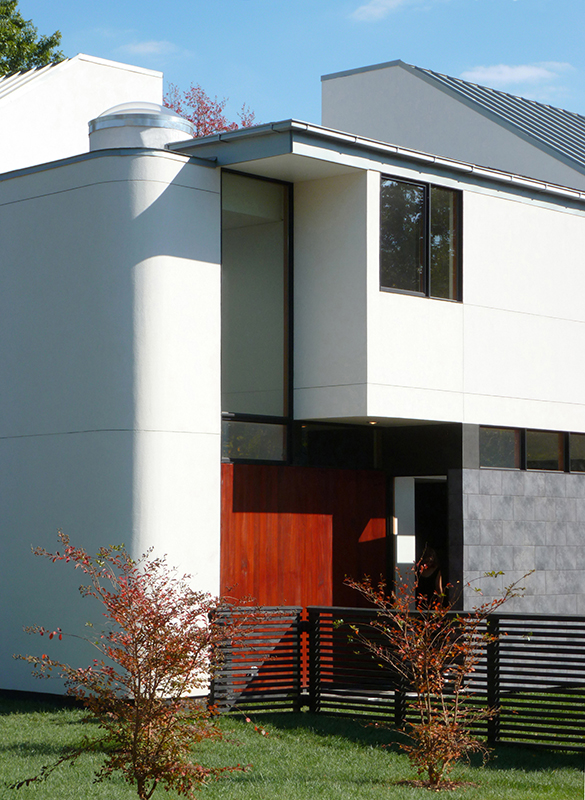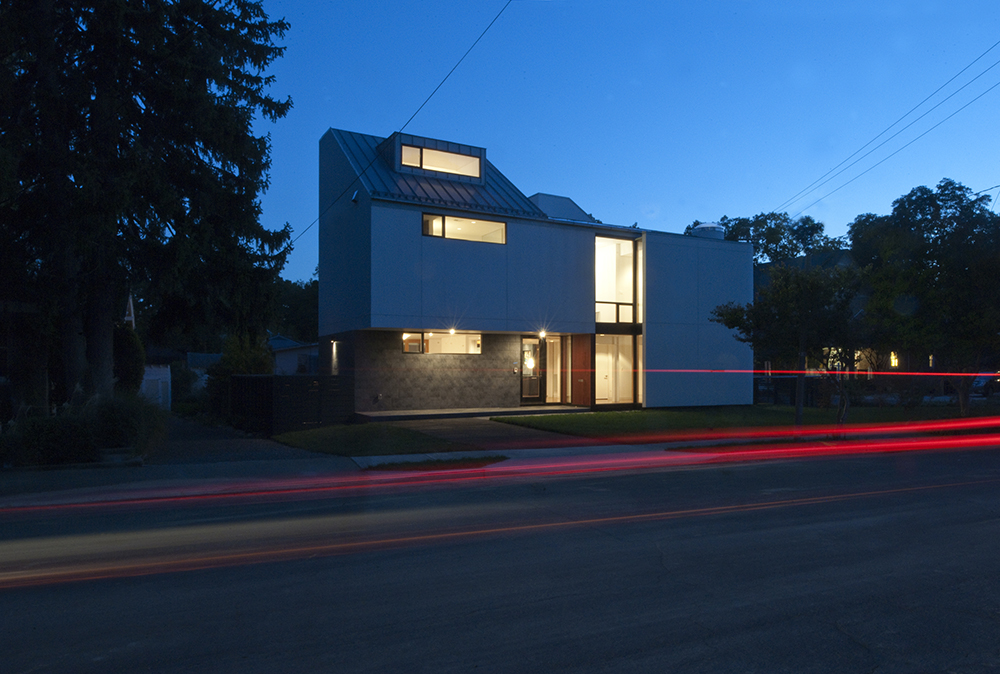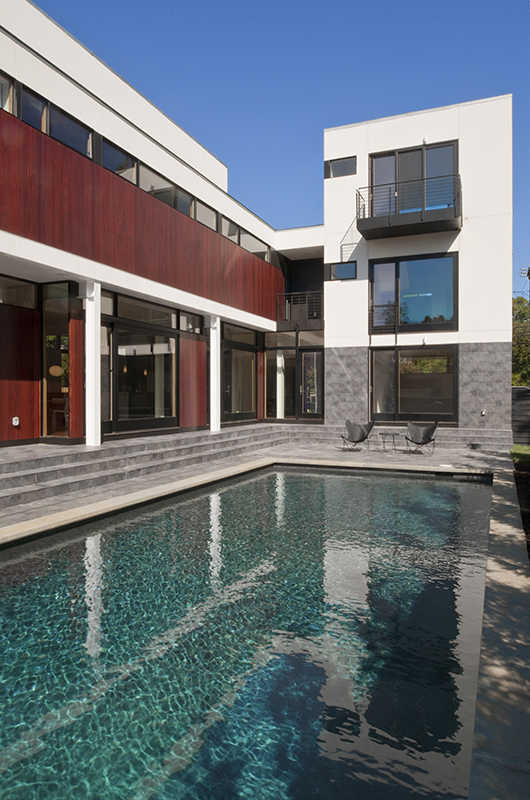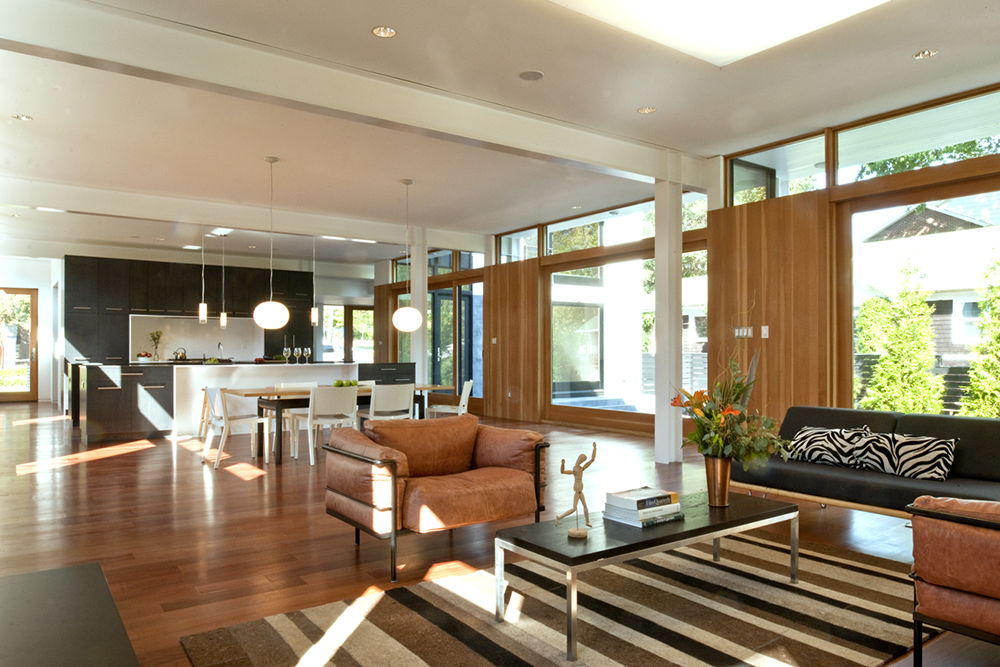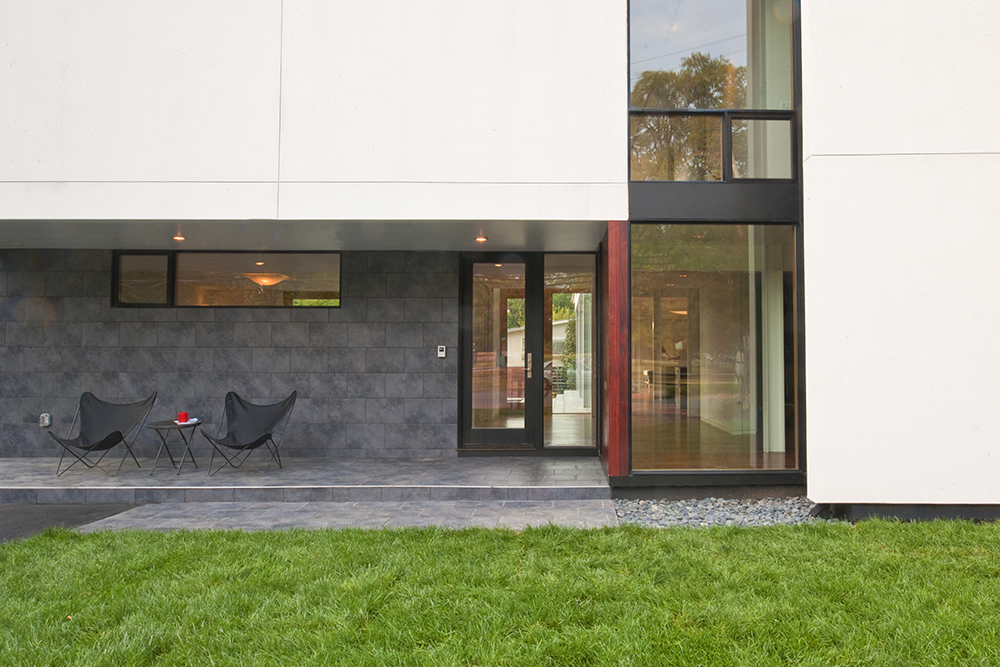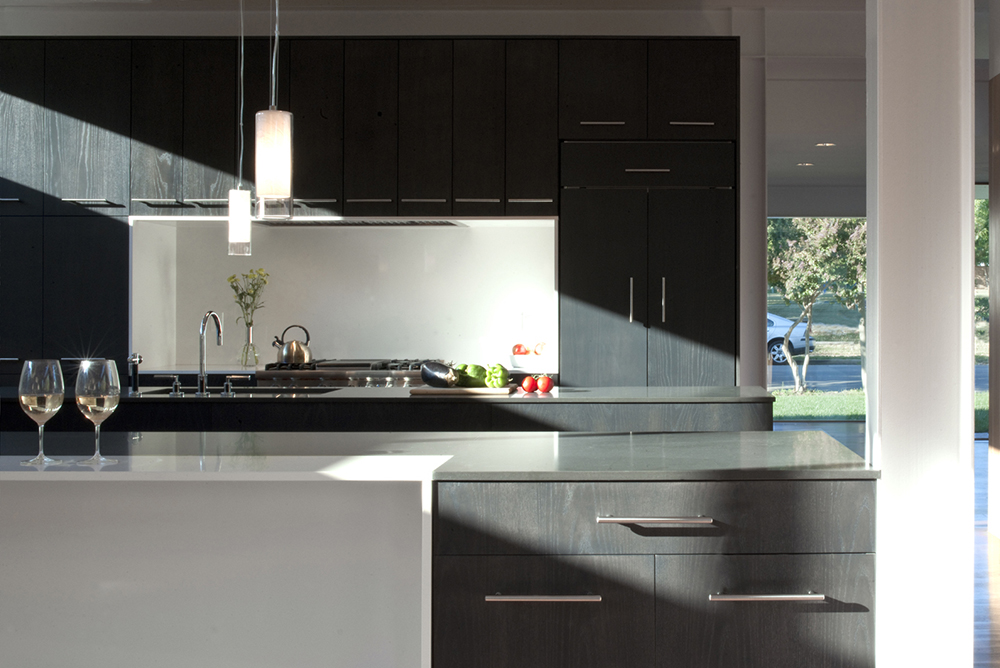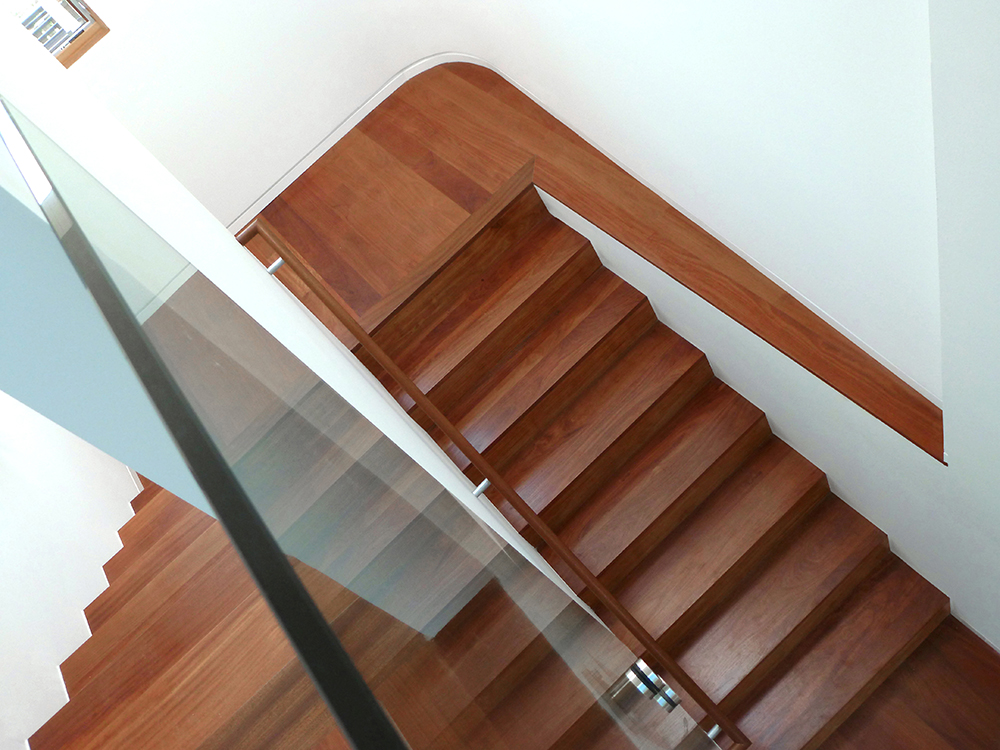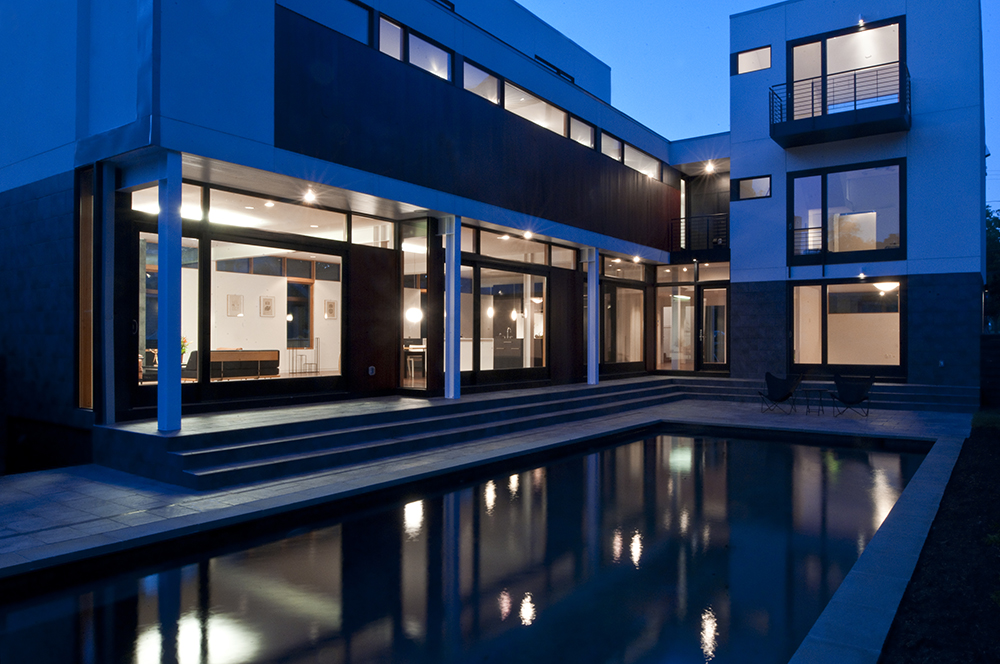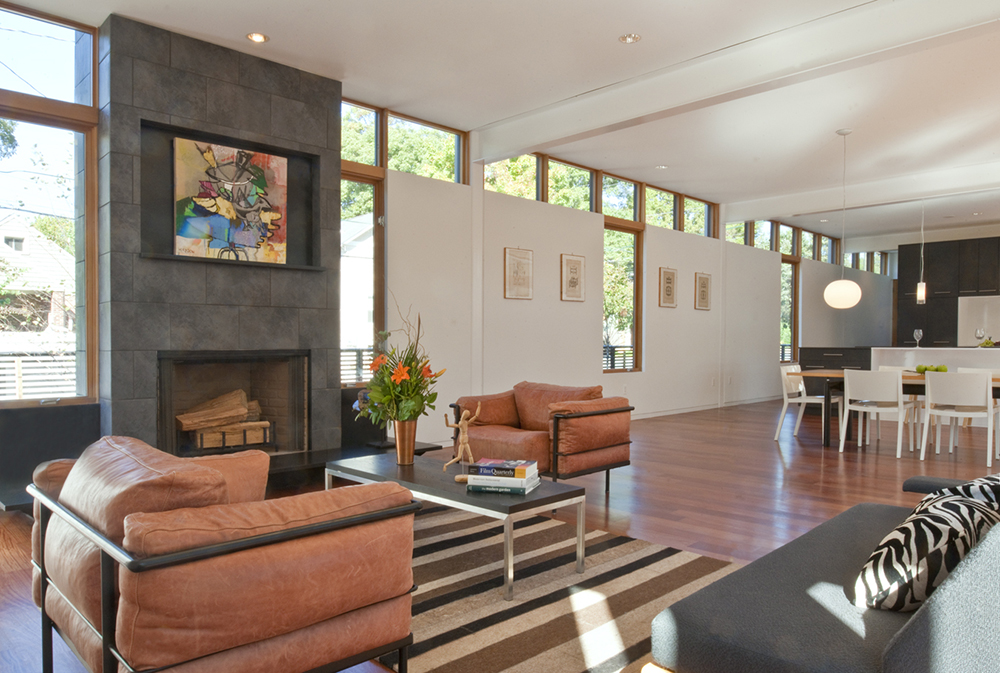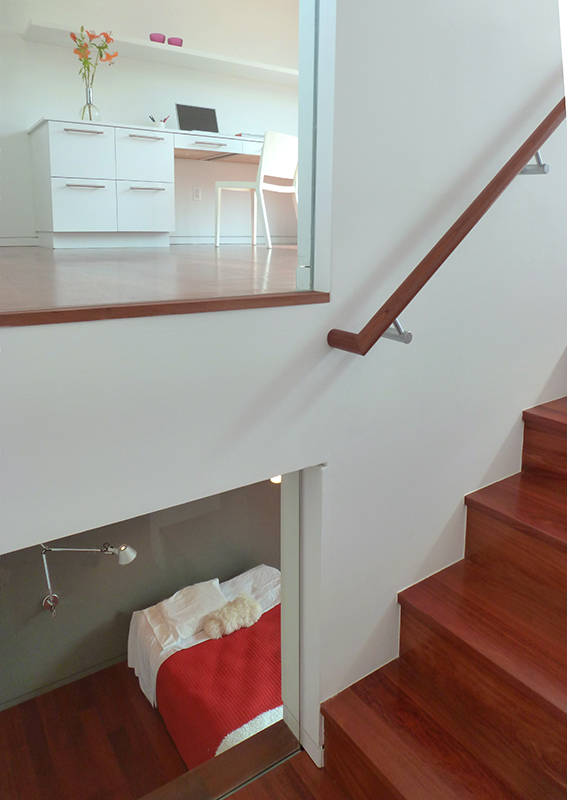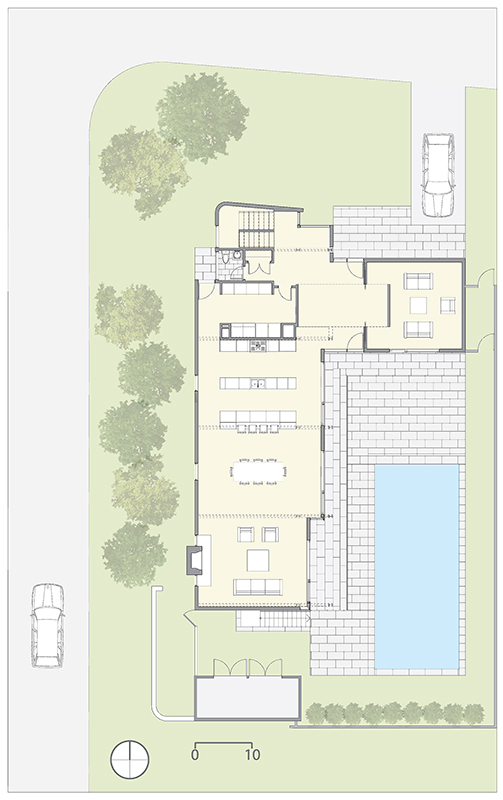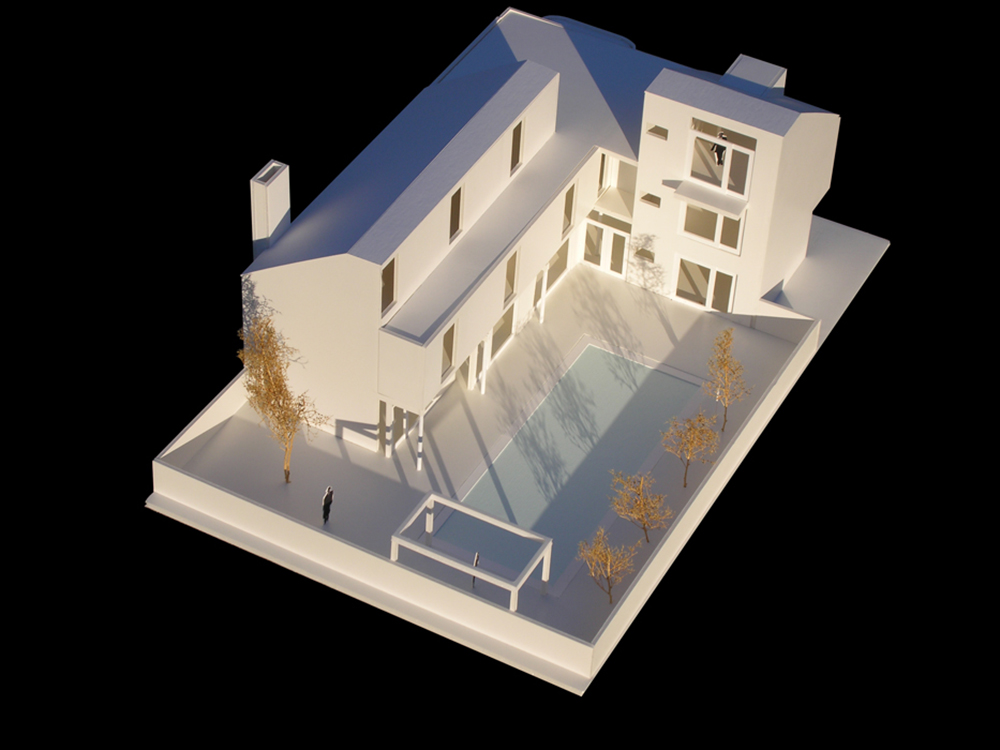 7th Street House
Arlington, Virginia
This house occupies a prominent corner lo in a close-in suburb of Washington DC, an area that, over time, has been losing its suburban character.
Post-war starter houses are giving way to denser planning near mass transit-driven developments, adding an element of urbanism to the cottage sensibility of the original community.  In this case, a small bungalow, added to and modified many times over the years, has been replaced by a new house that turns the corner by wrapping an L-shaped building around a private courtyard.
The new house occupies the perimeter of the site, allowing privacy from the street while opening the house to the rear.  Judicially placed walls of glass allow the outside in, and connect the interior to the garden and the pool.