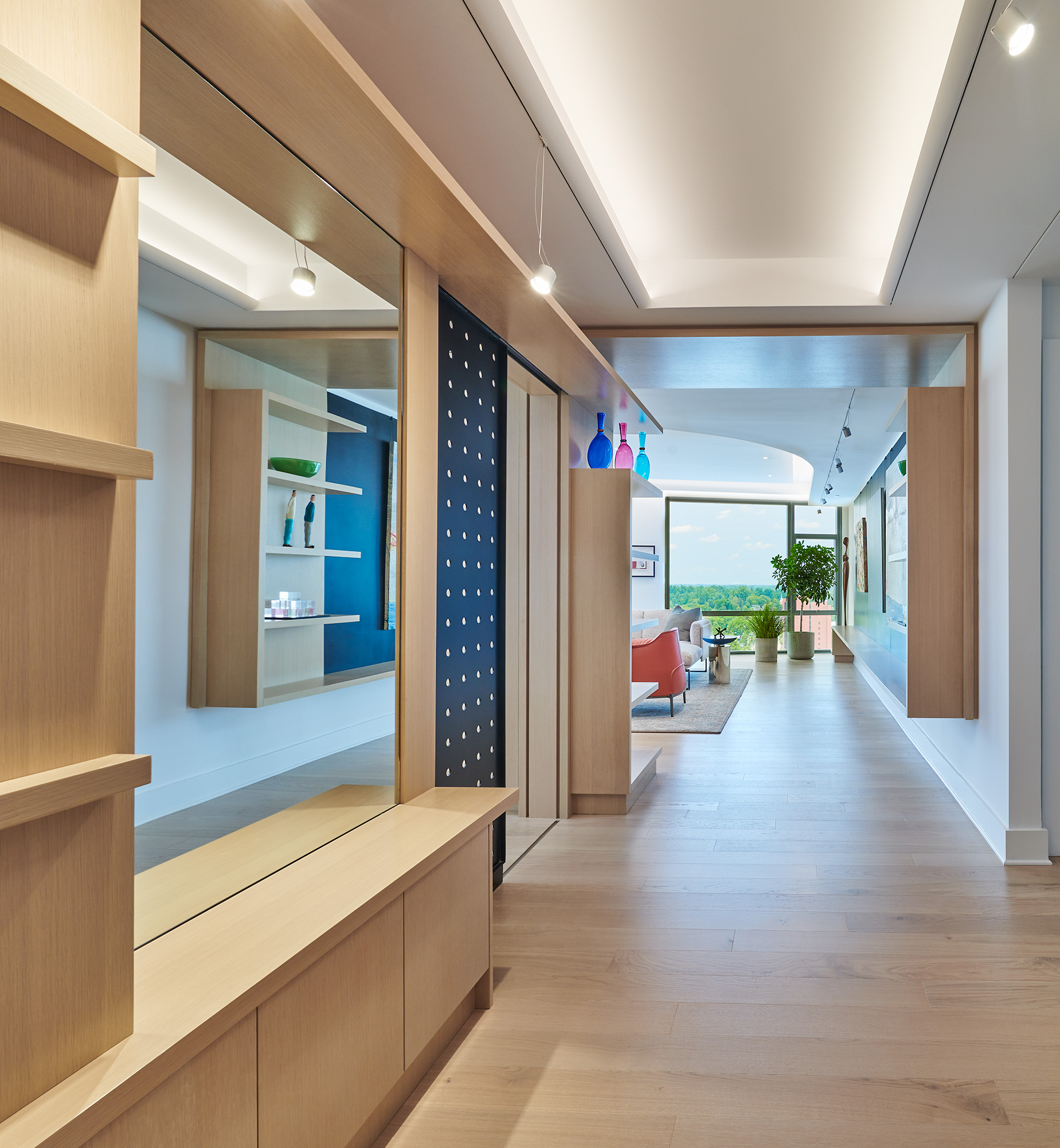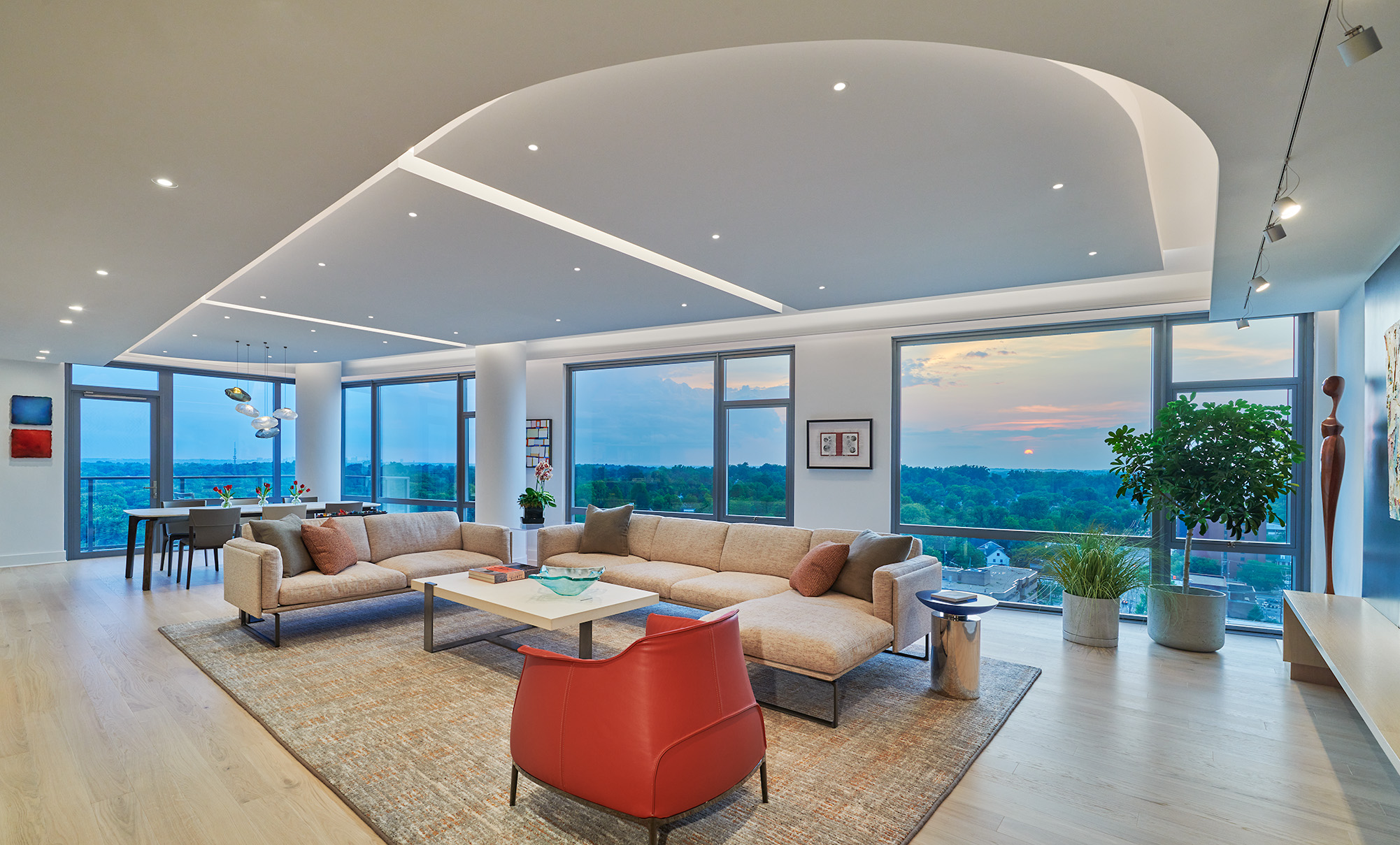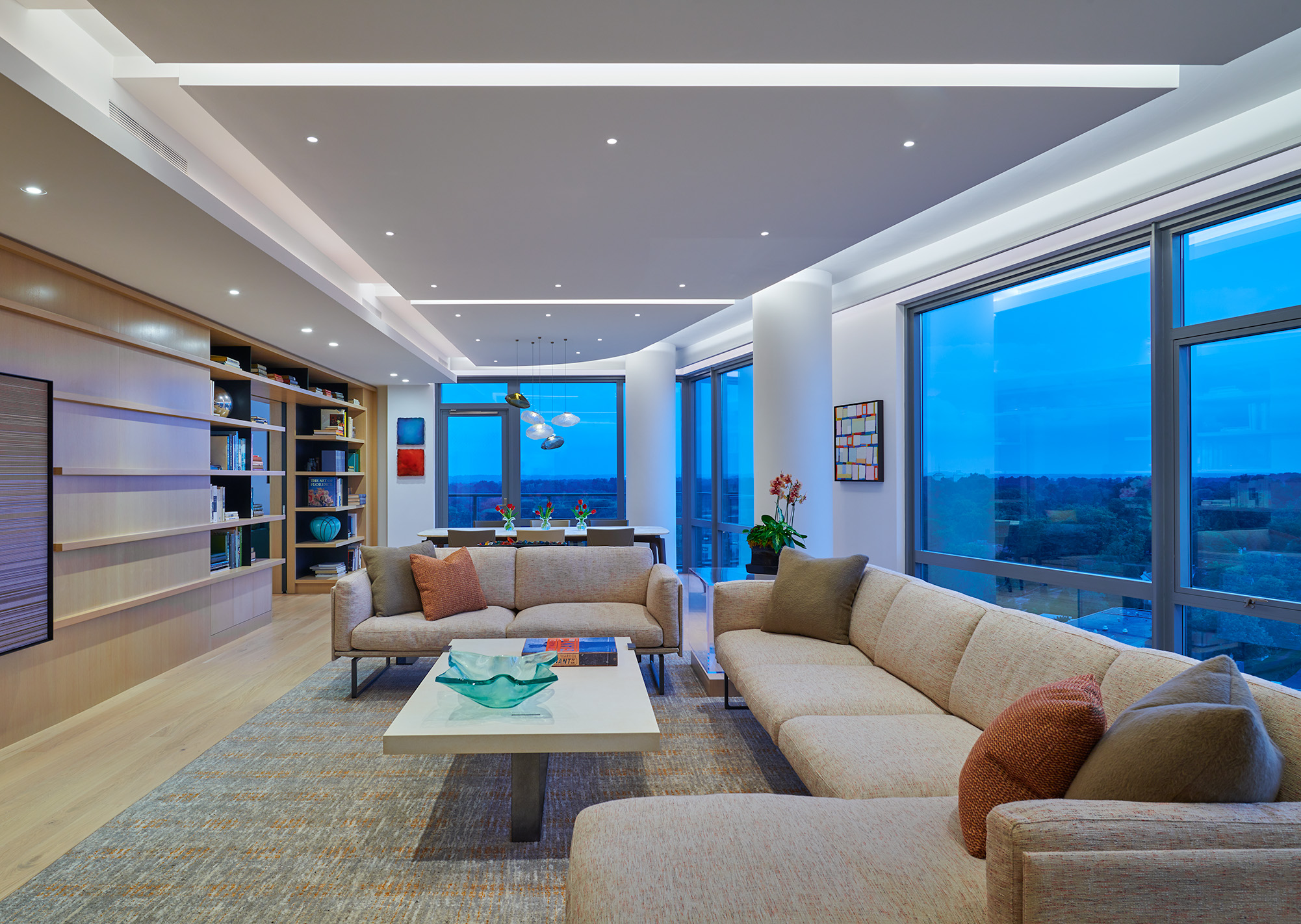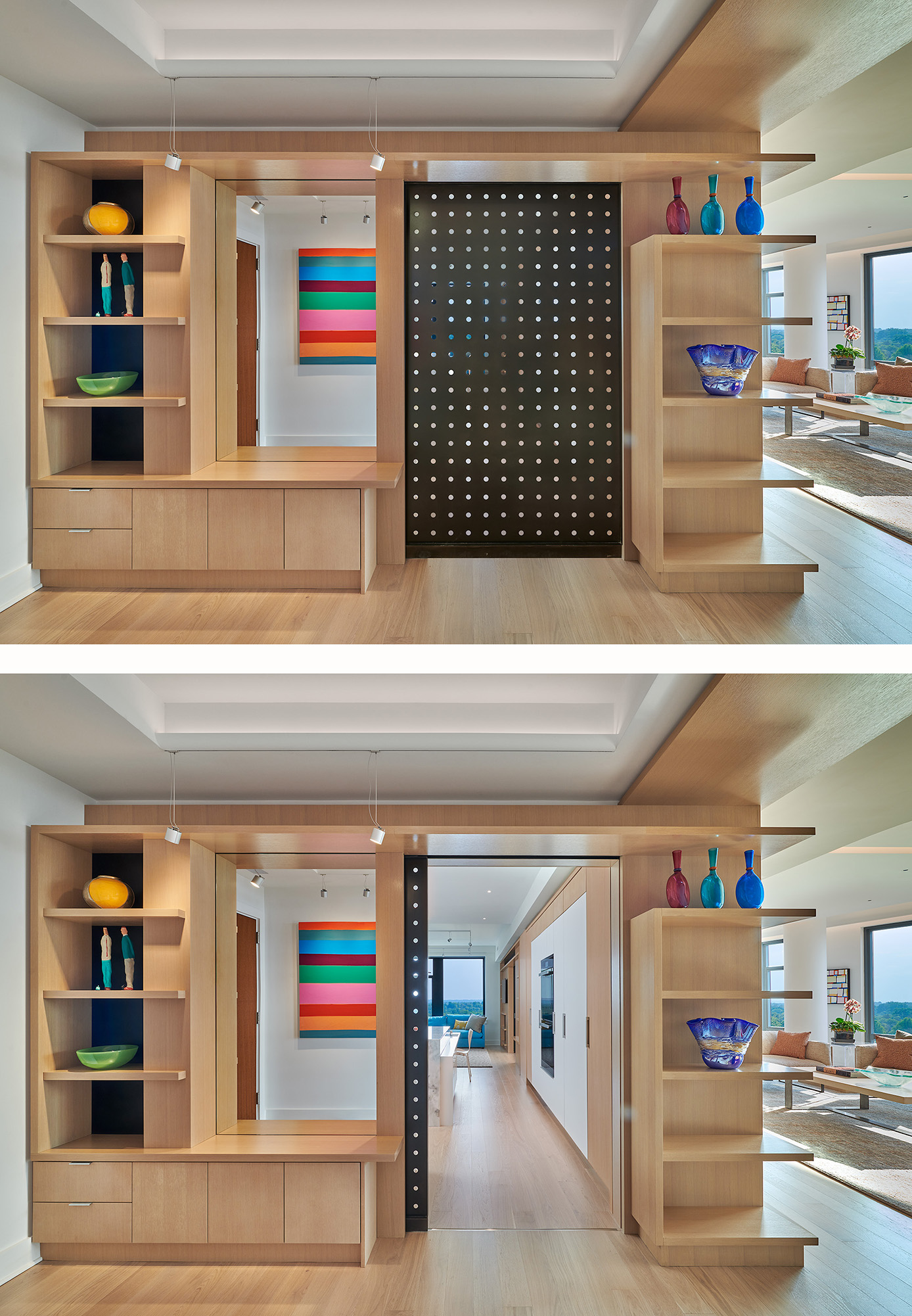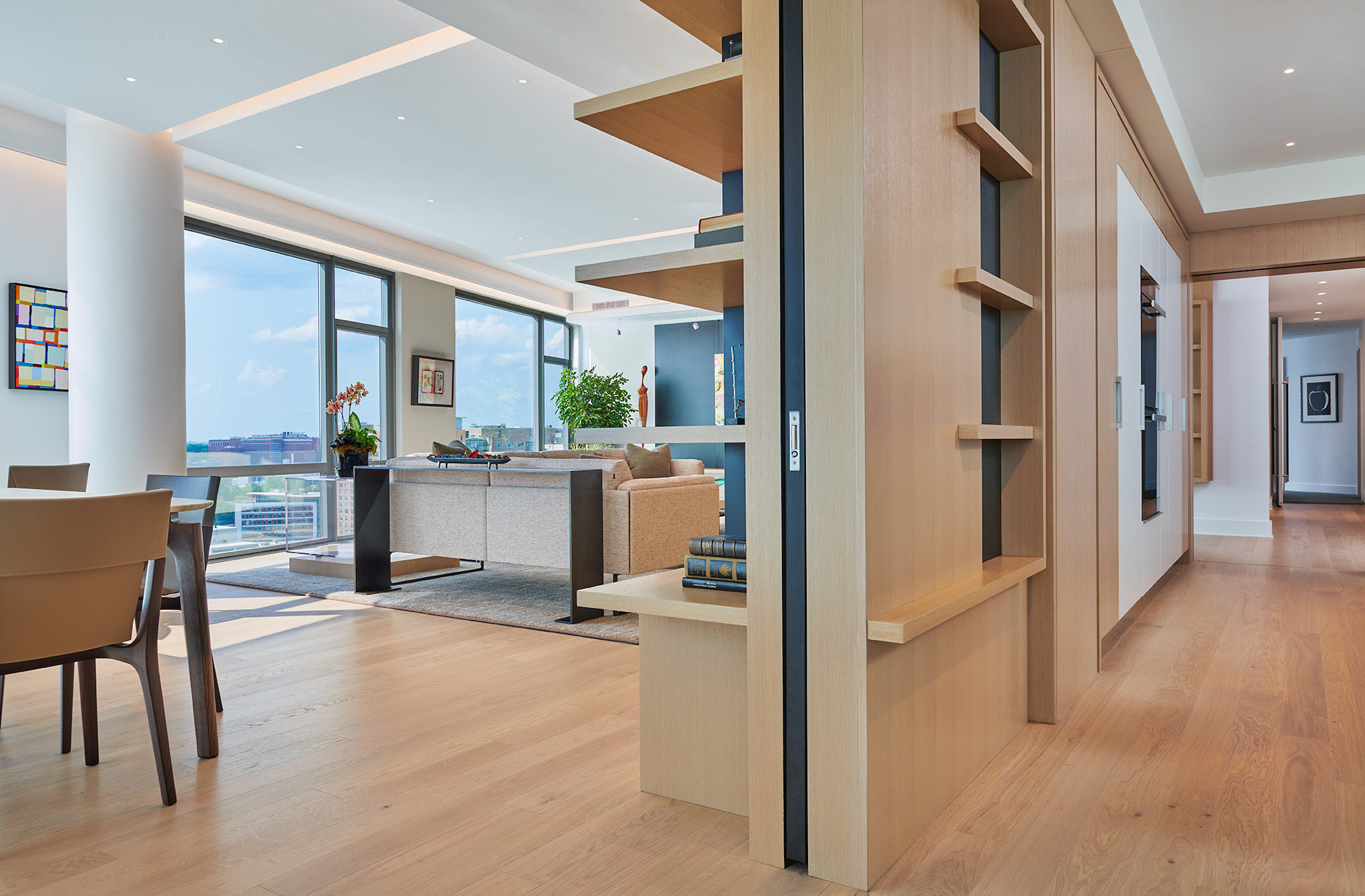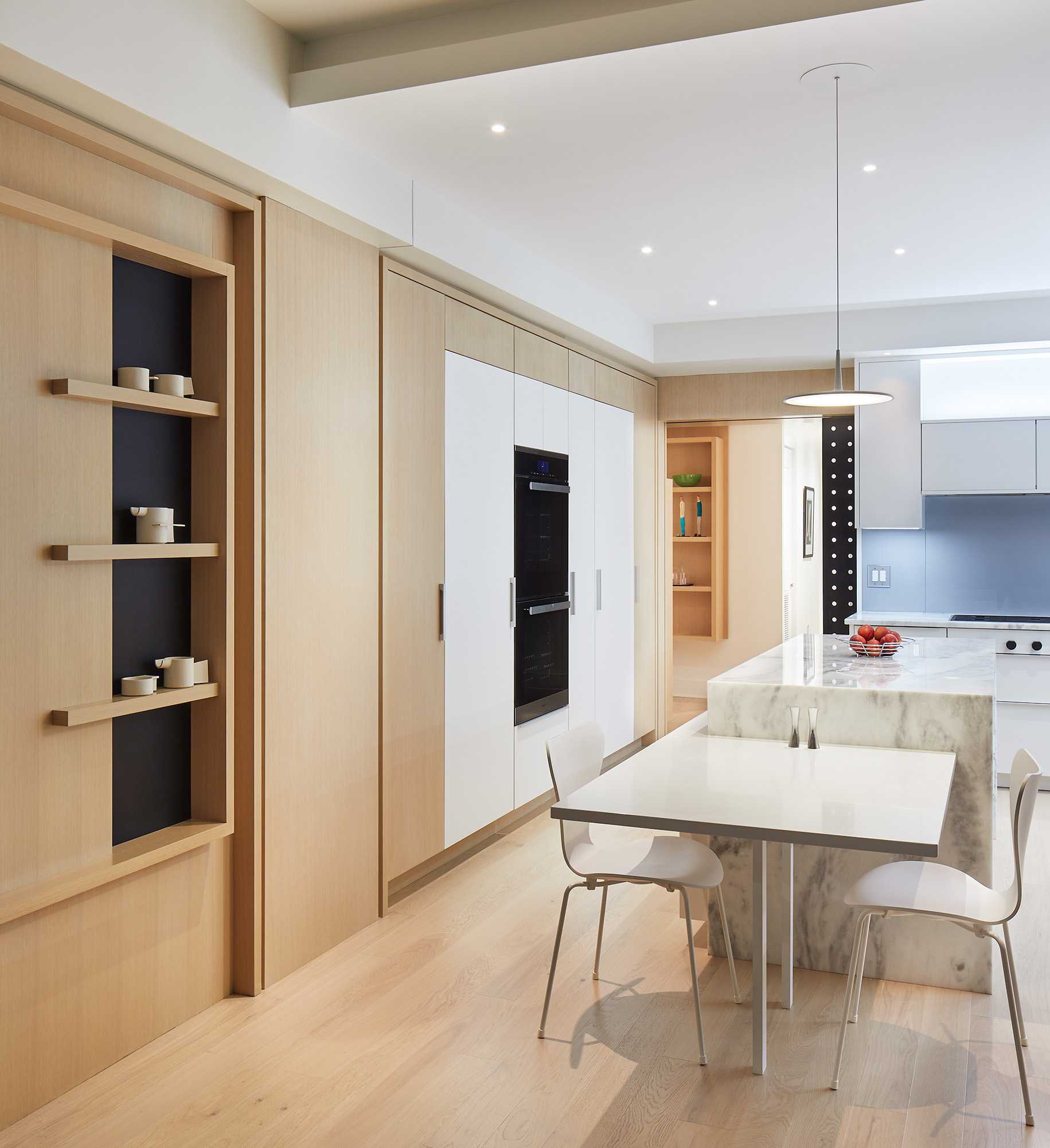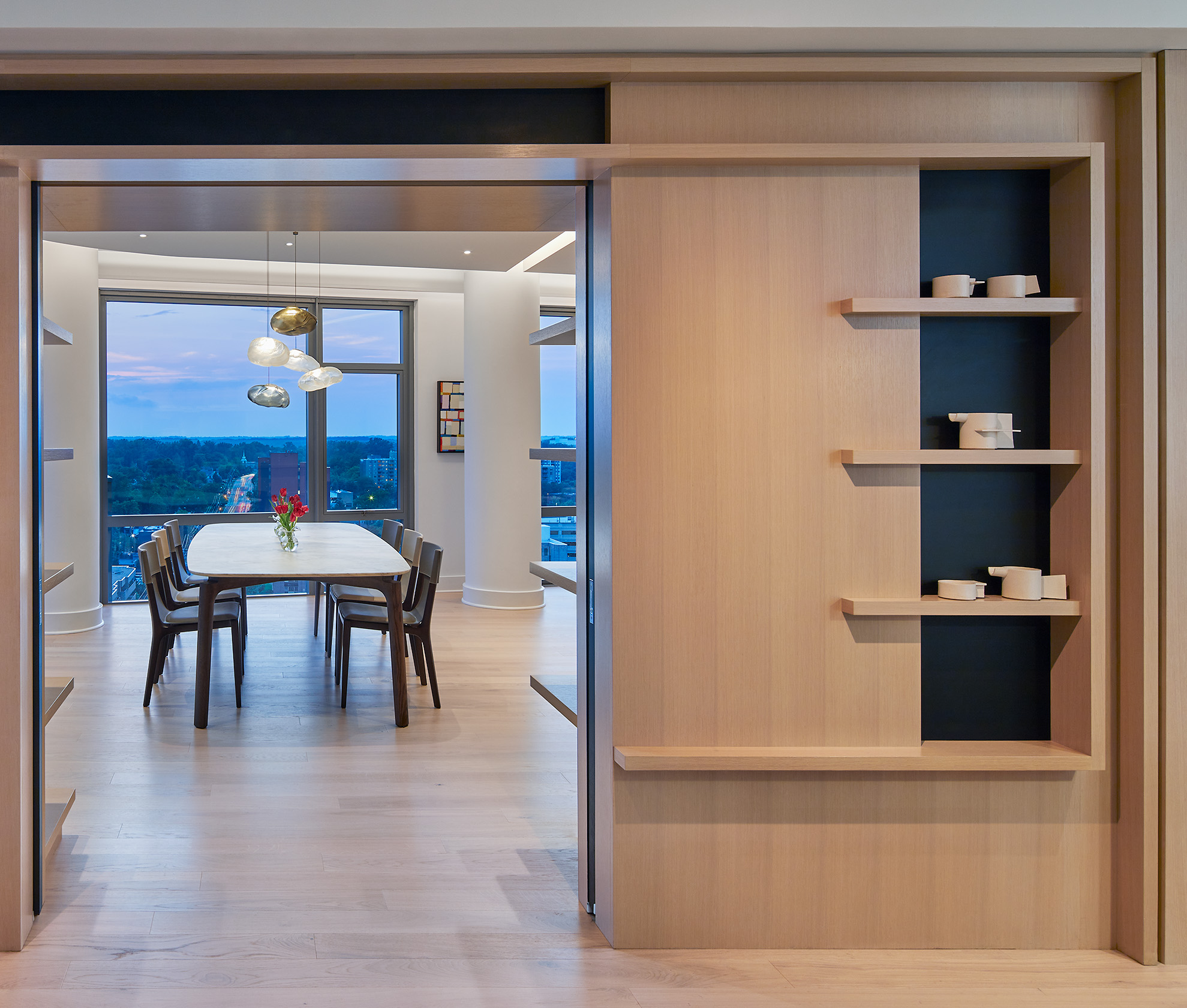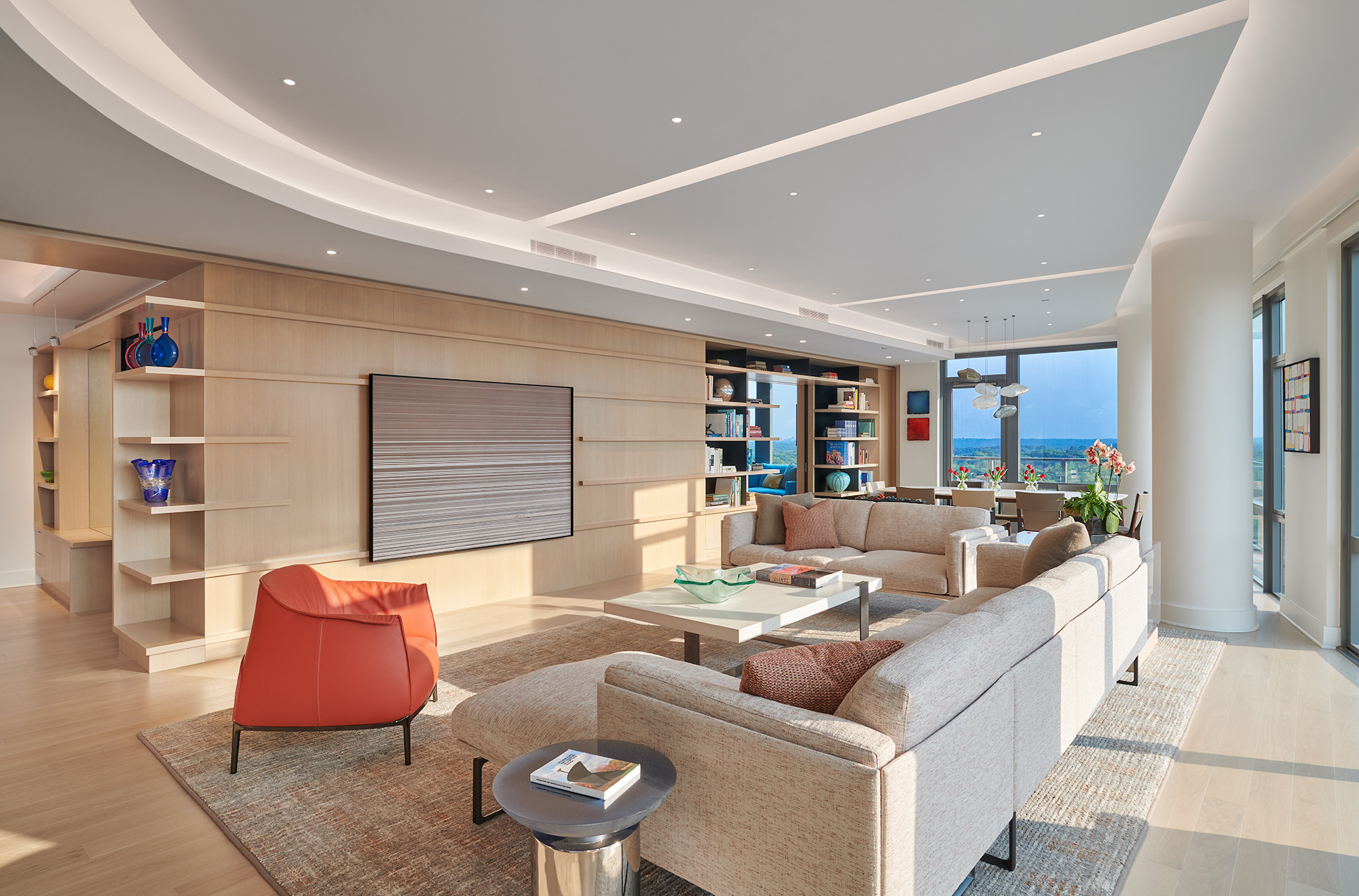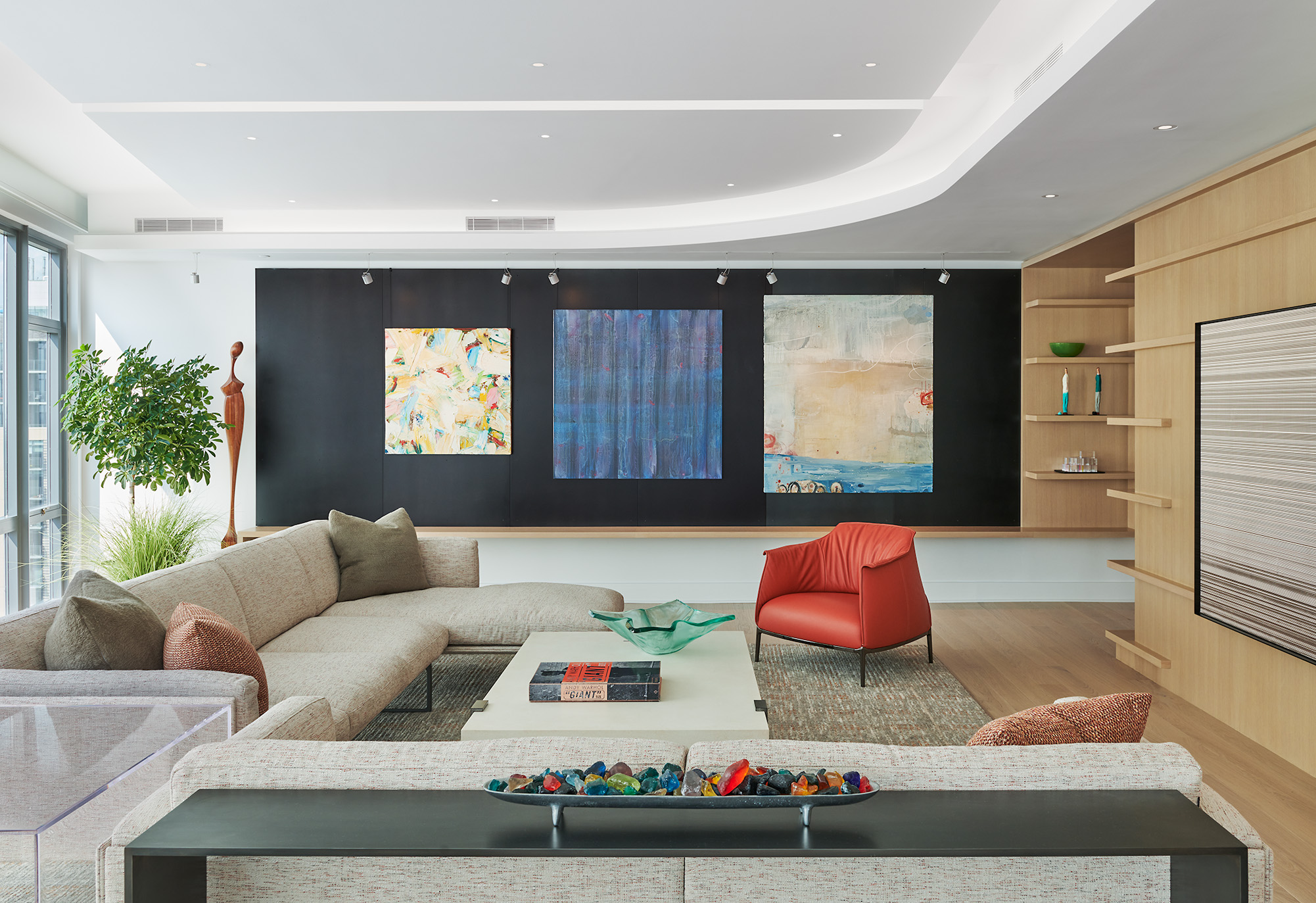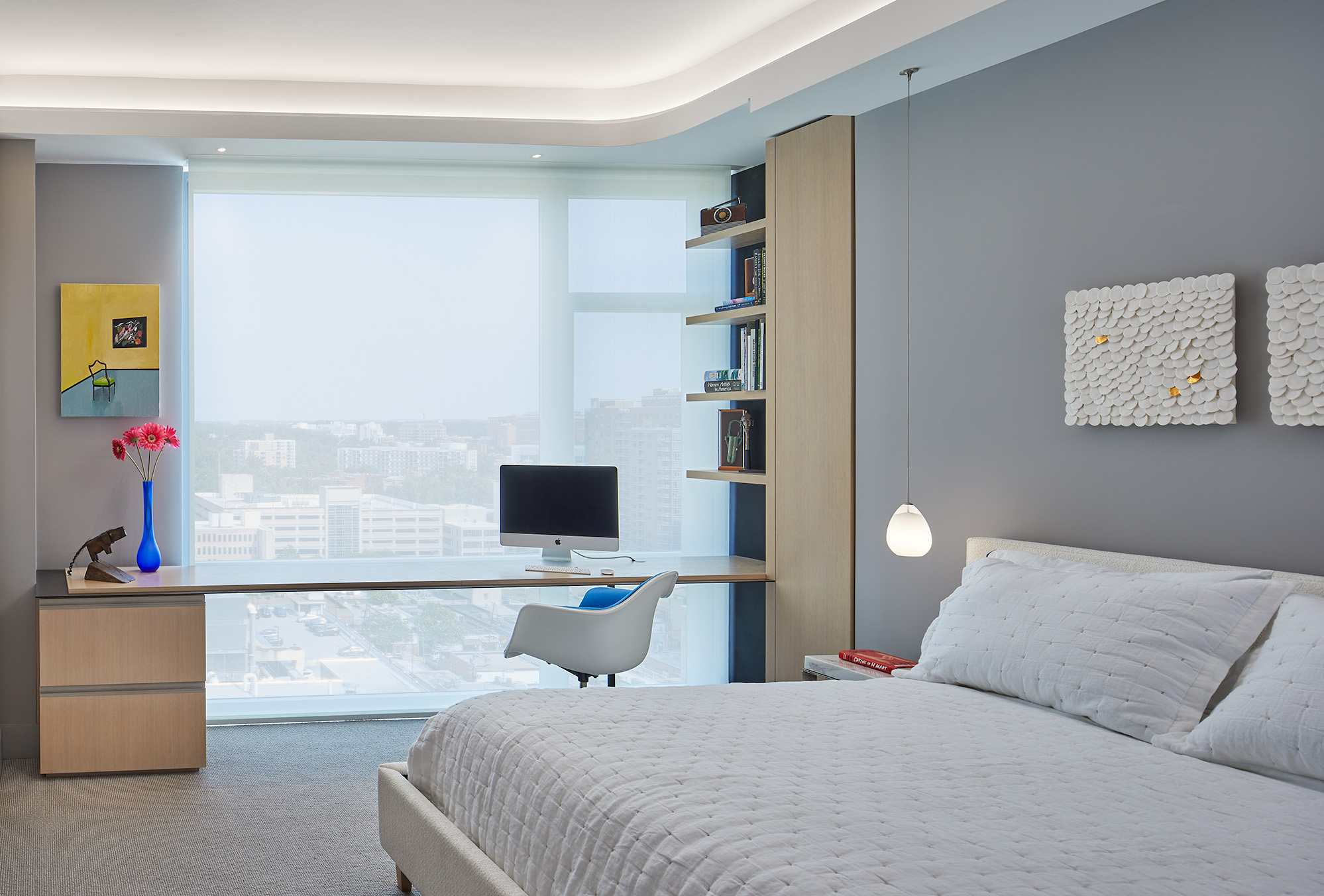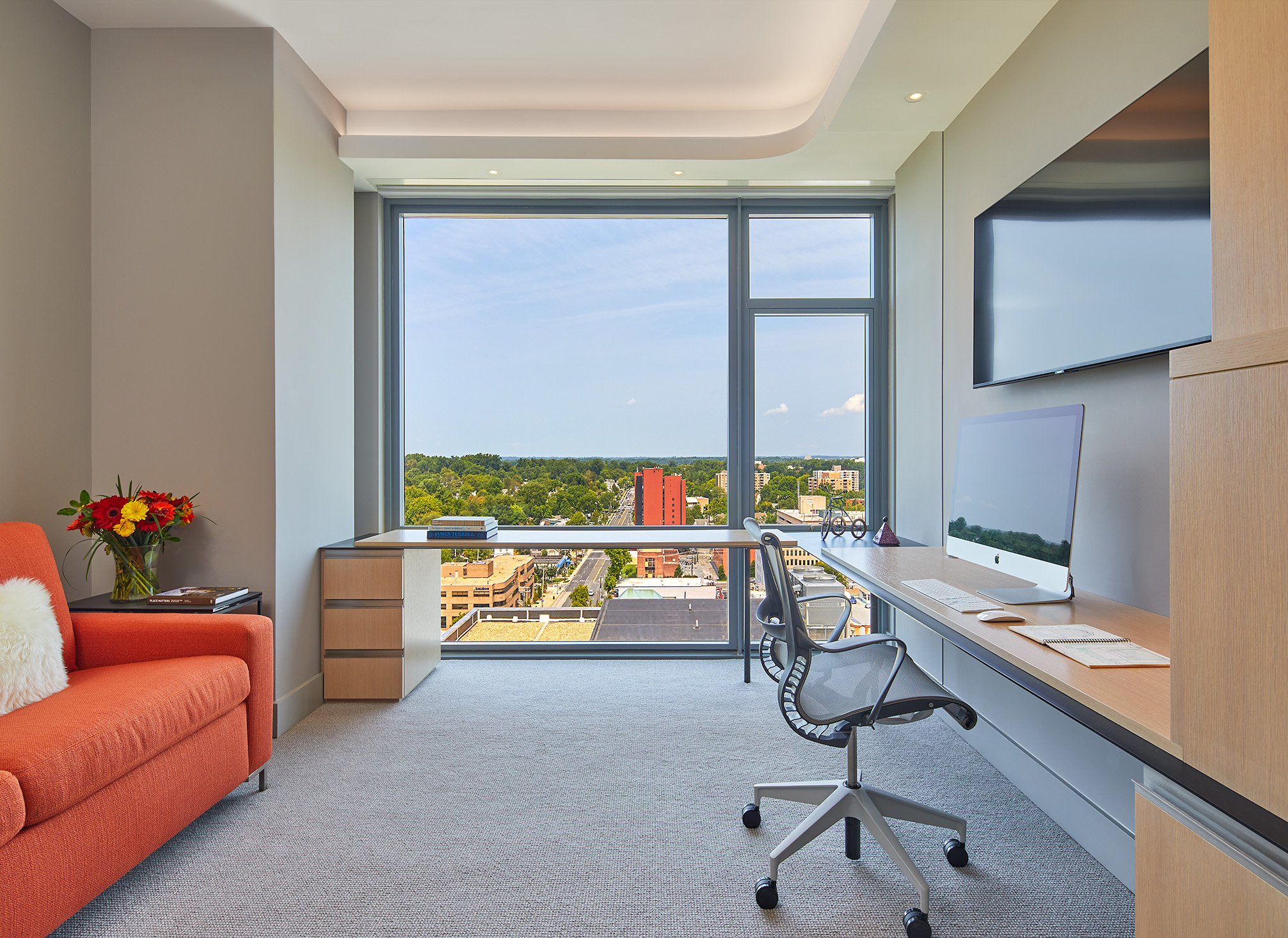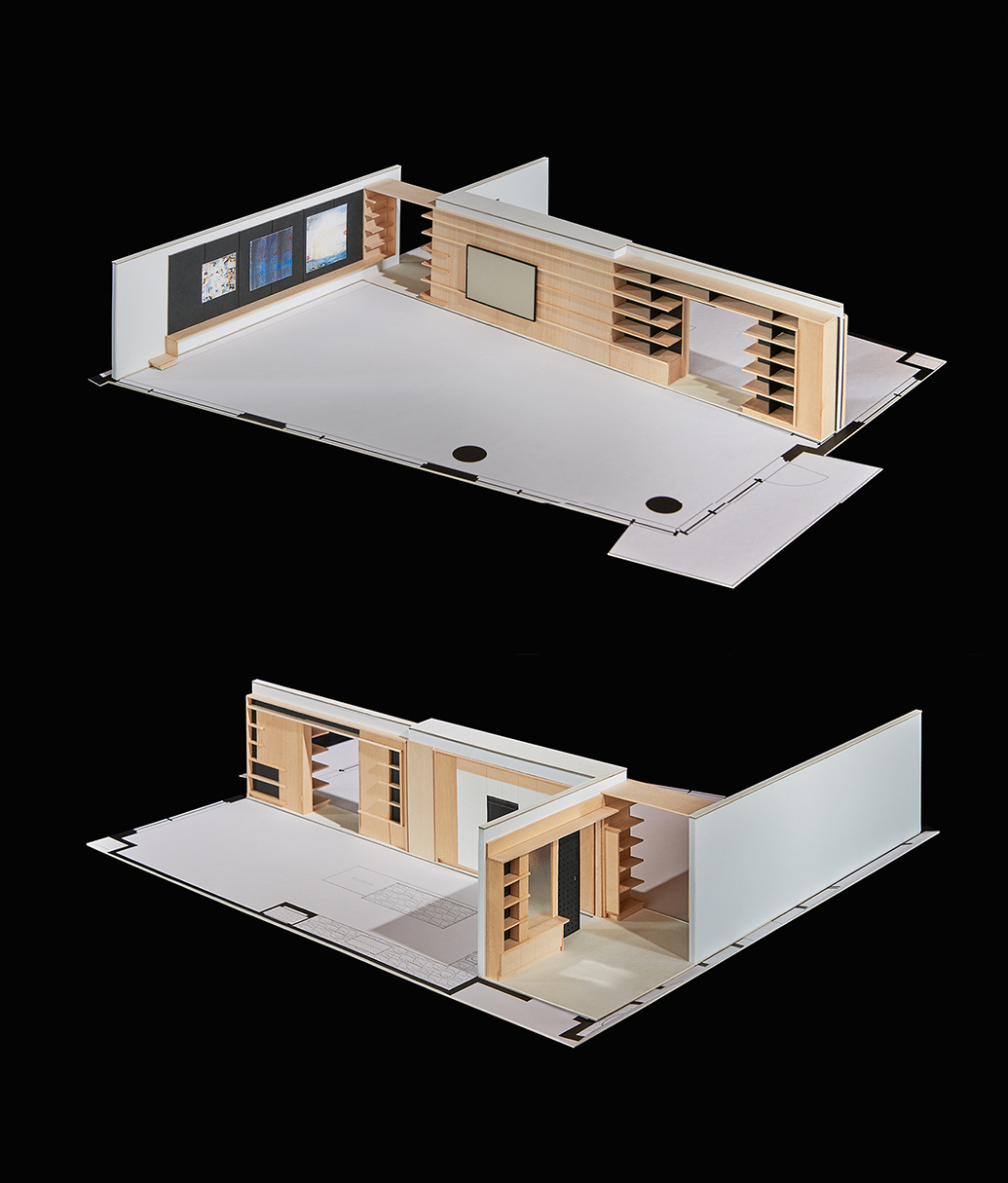 Woodmont 17th Floor
Bethesda MD
 Our clients are the first owners of a 17th floor three-bedroom condo in downtown of Bethesda, Maryland, which has emerged as a lively walkable urban center.
Our clients, moving from a neighborhood of largely single-family houses in Washington DC, were ready for a denser urban environment with easy access to public amenities. 
While their new residence had a well-organized floor plan and featured a 40' long wall of windows overlooking the surrounding community, it was developed and detailed with all the charm and finesse of an ordinary developer apartment block.
Our clients wanted more, and better, materials and detailing, and ample space to display art, as one of the clients had recently closed her commercial gallery and kept all of her favorite works to feature in the new space.
The solution was to make one large cabinet of white oak and blackened steel that touches all of the main rooms - Living, Dining, Kitchen, Family room and Entry, and which transforms in treatment and layout as it moves from space to space. In it are bookshelves, art walls, sliding doors, and parts of the kitchen.
General Contractor – Added Dimensions Inc.
Interior Design -  Cole Prevost
Interior Design – Susan A. Vallon Ltd.
Photographer – Anice Hoachlander