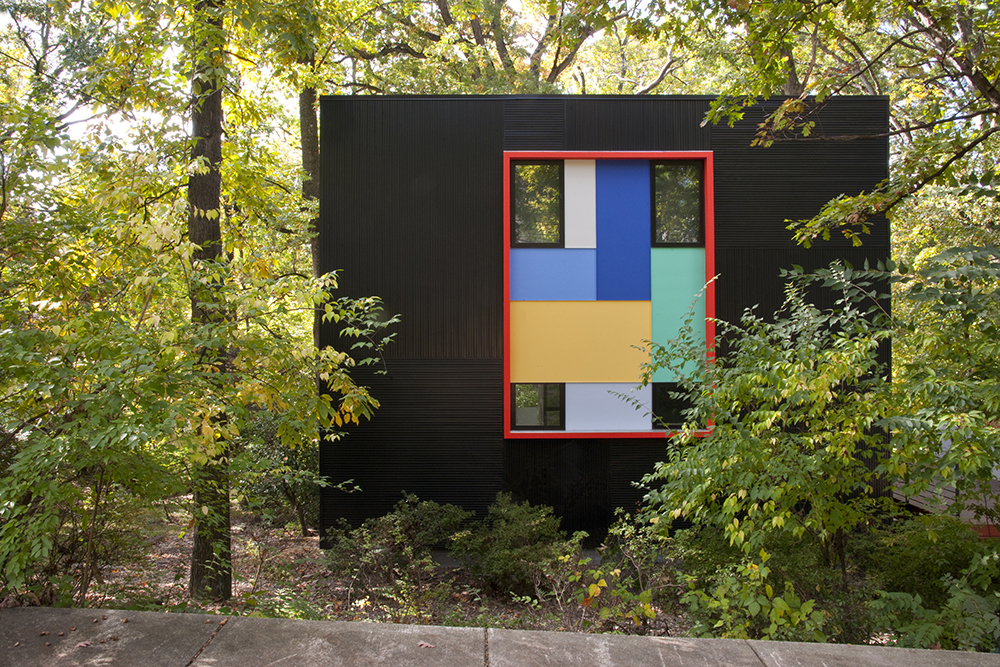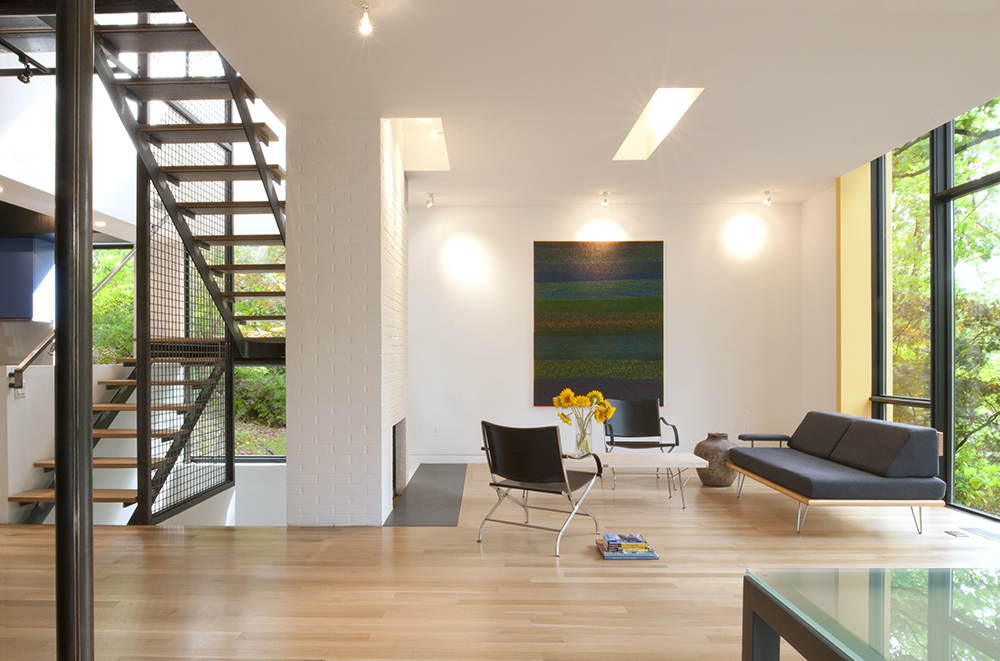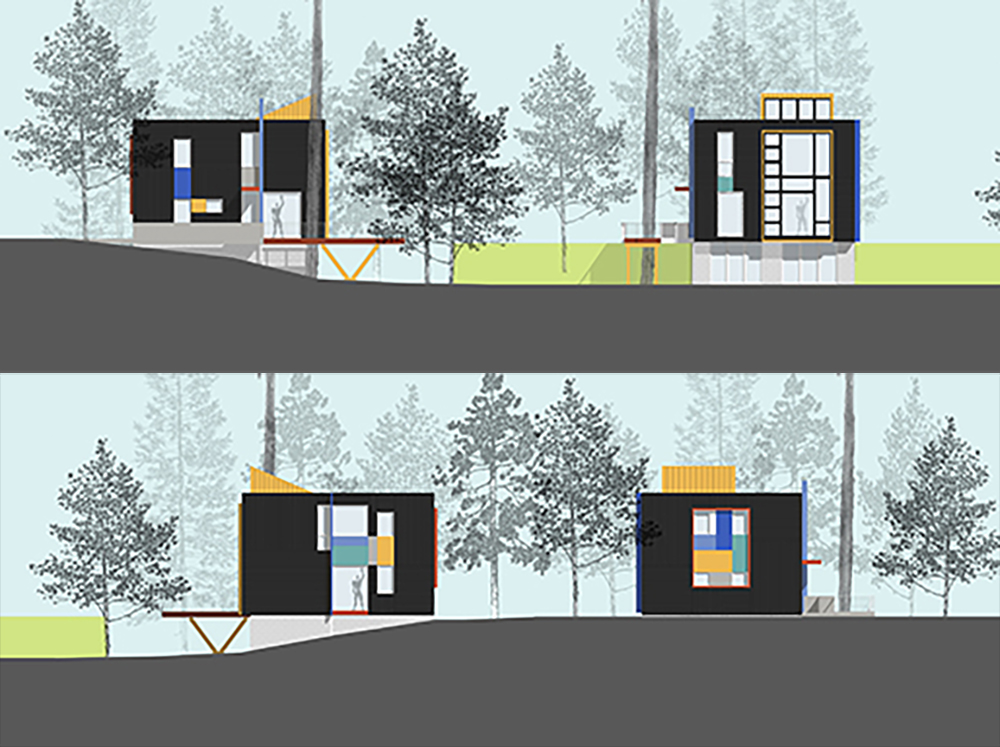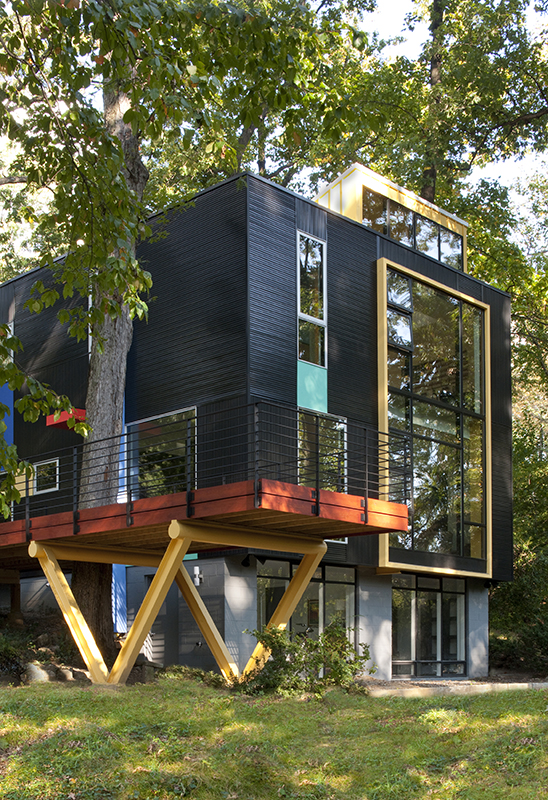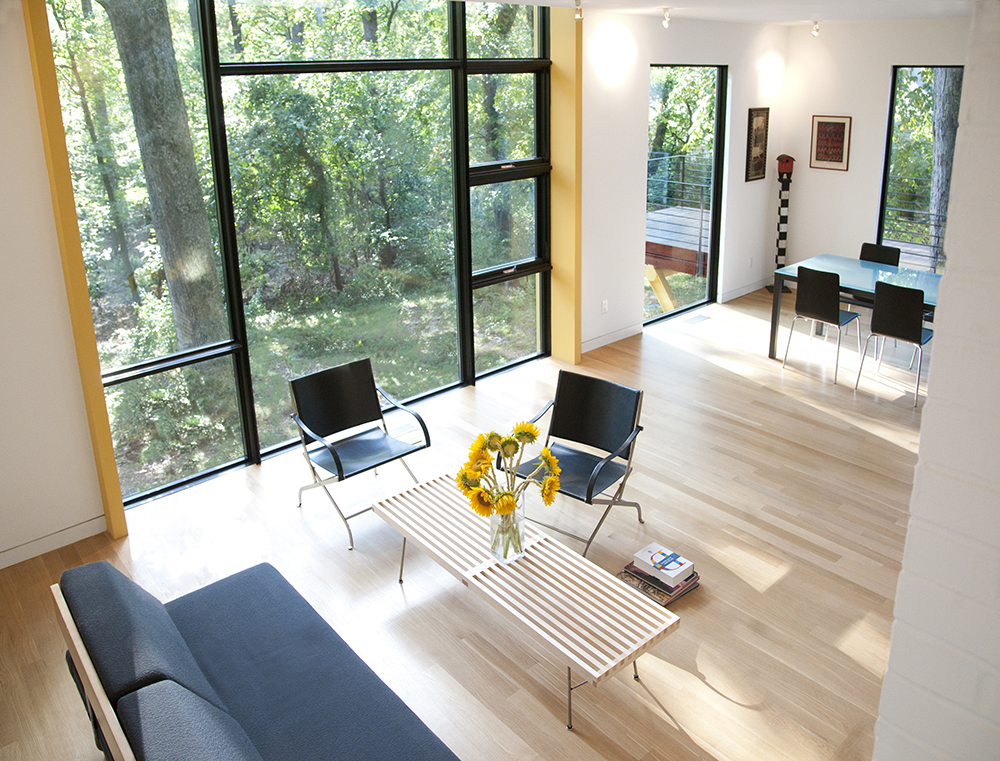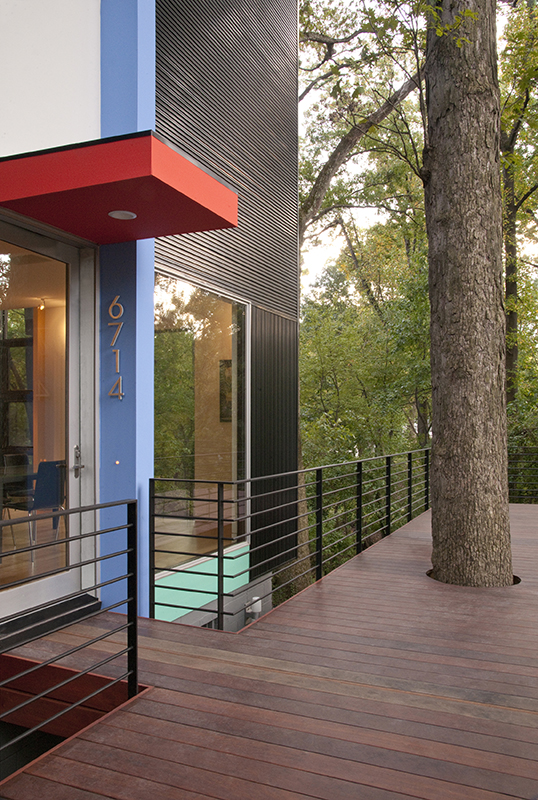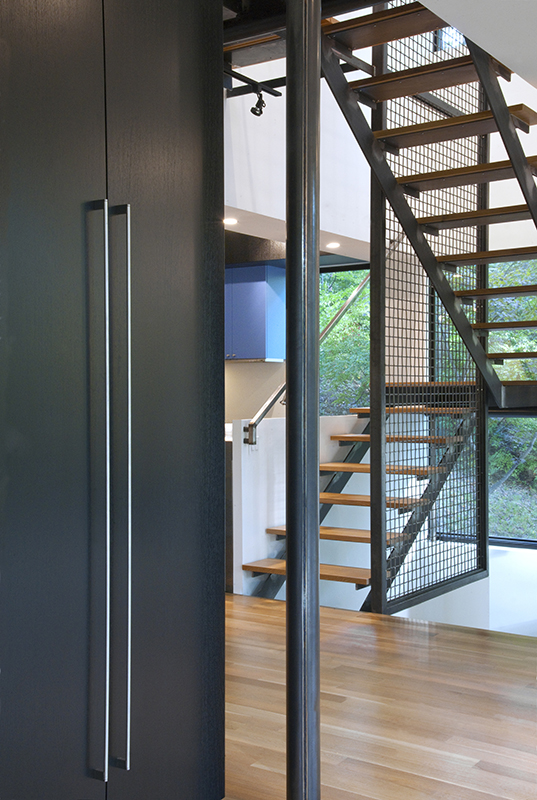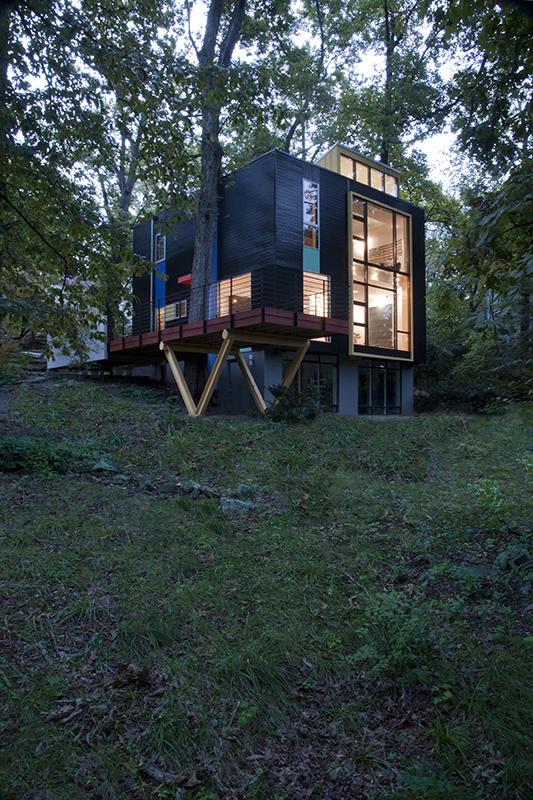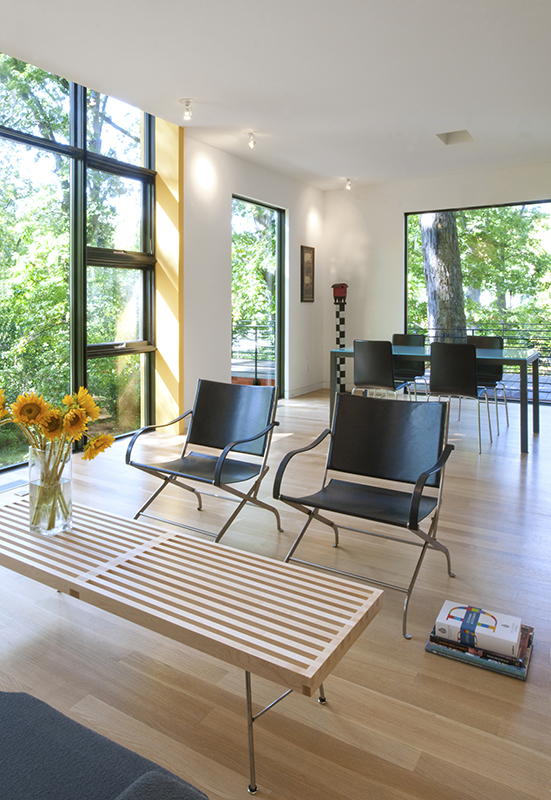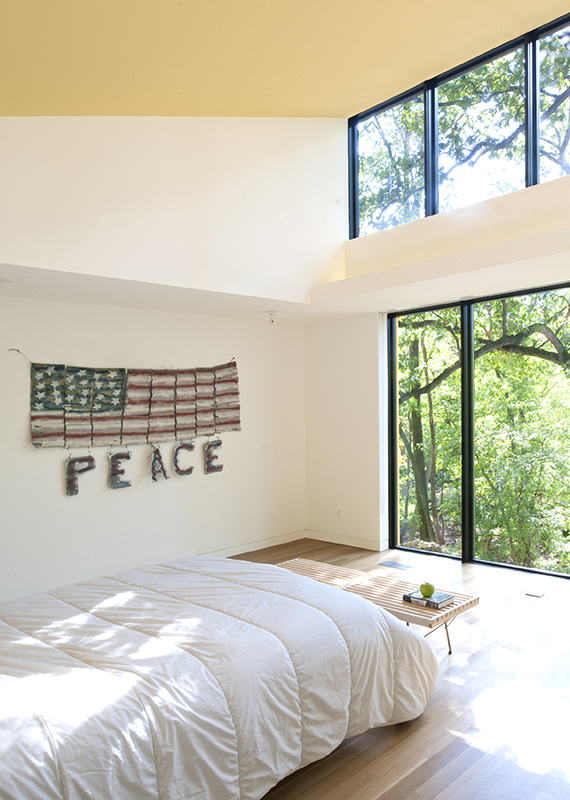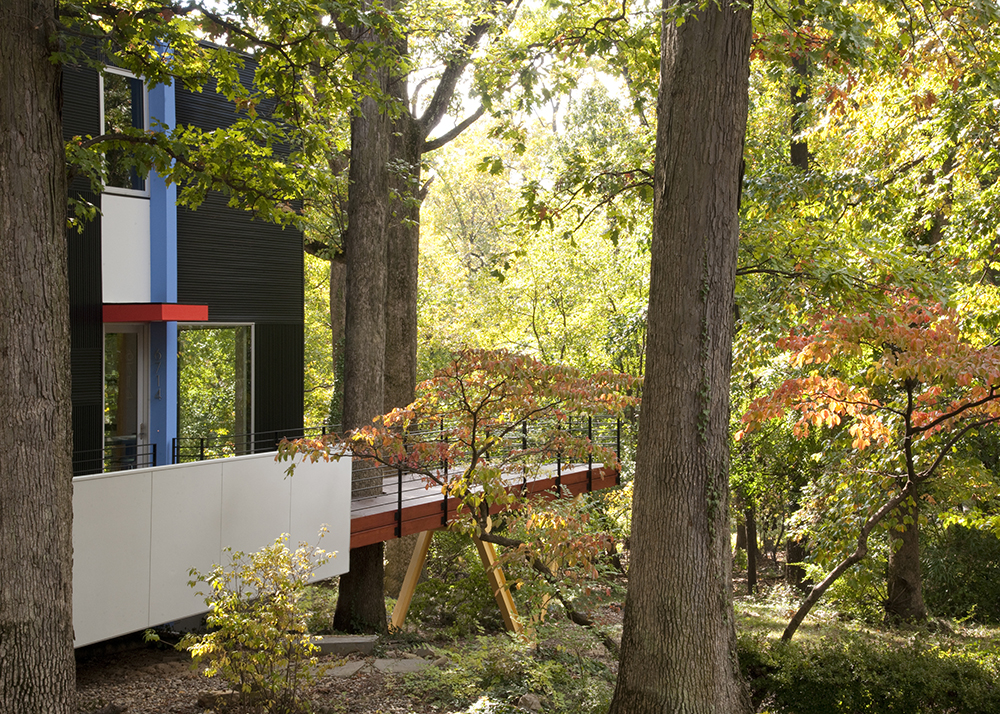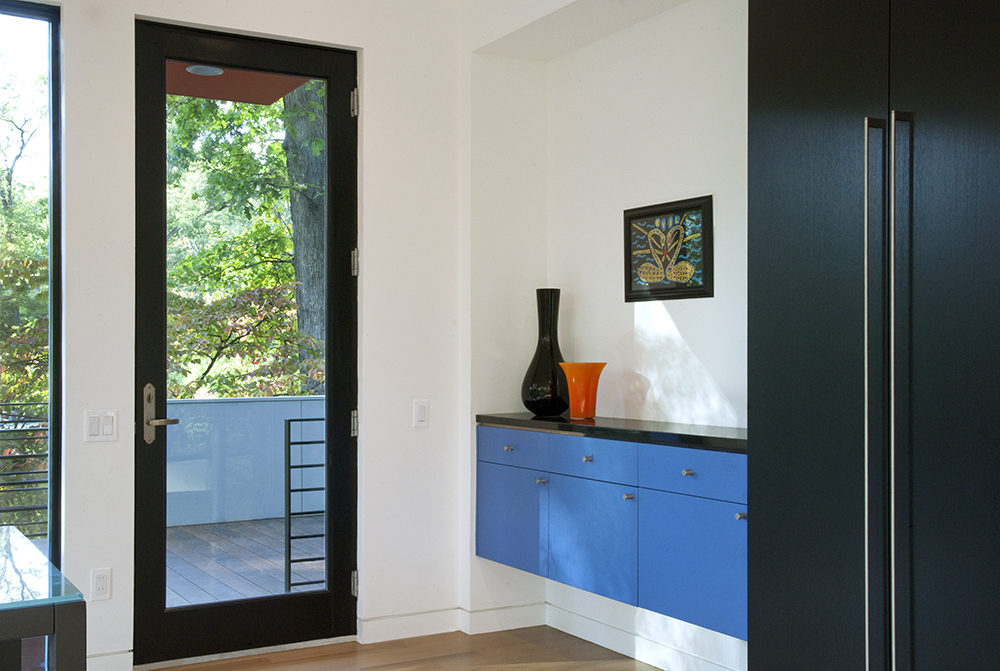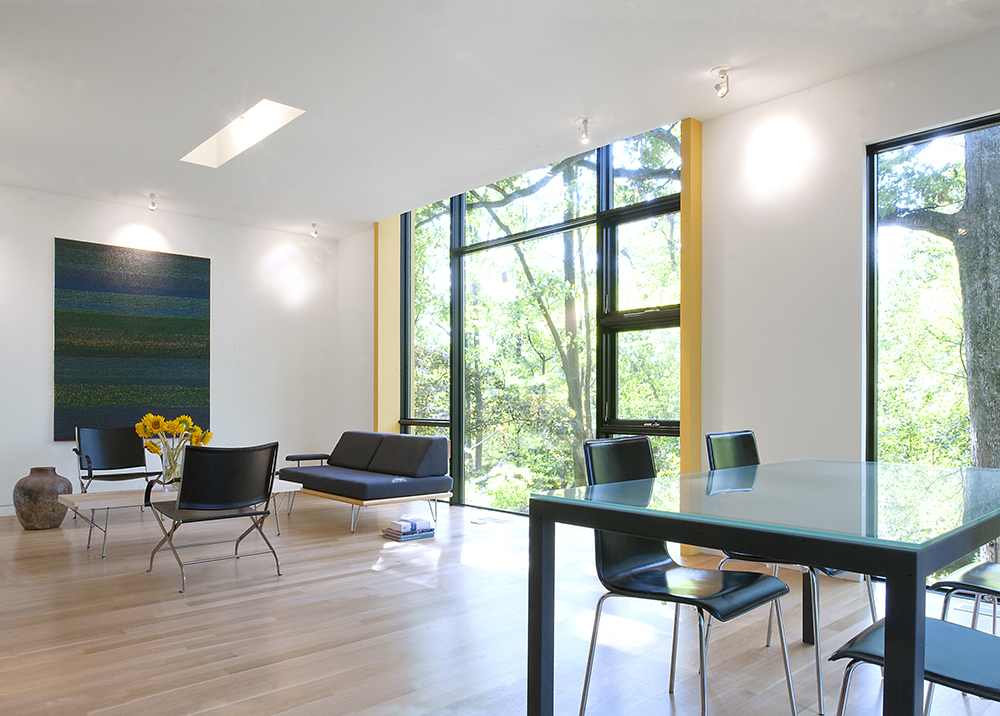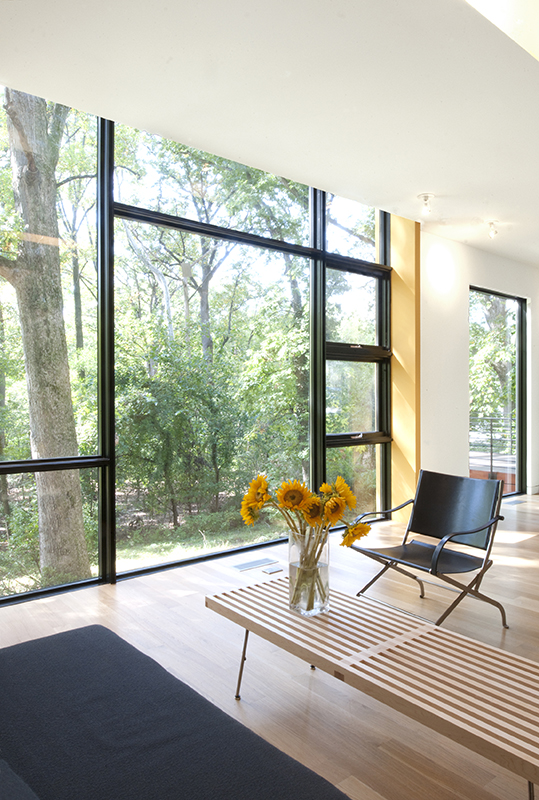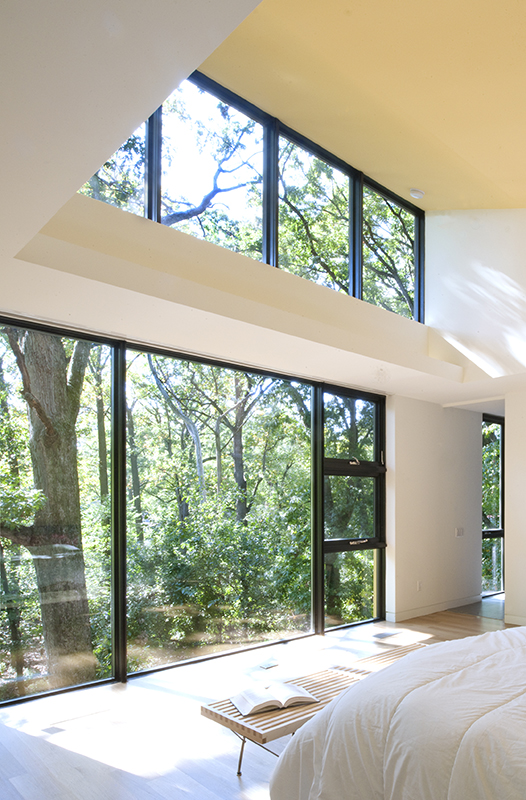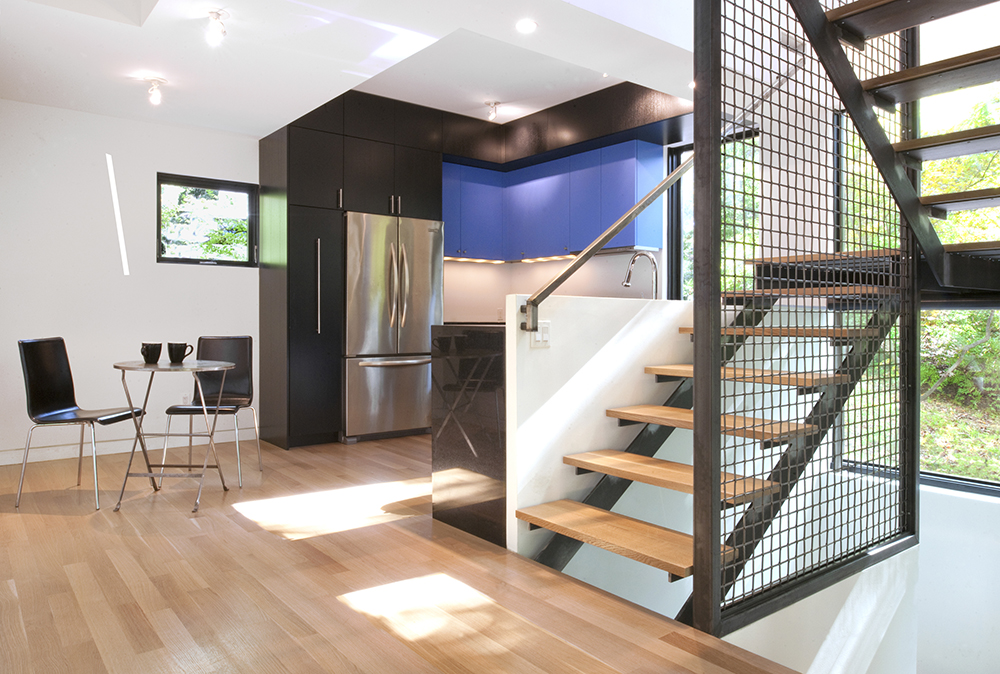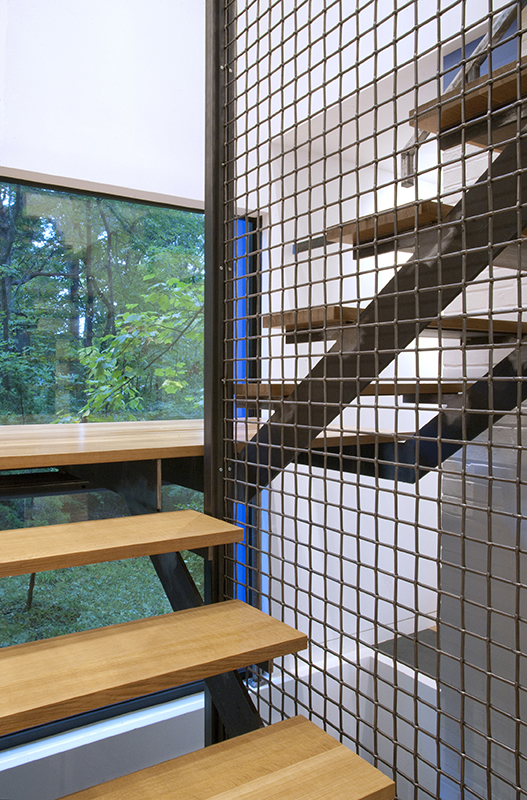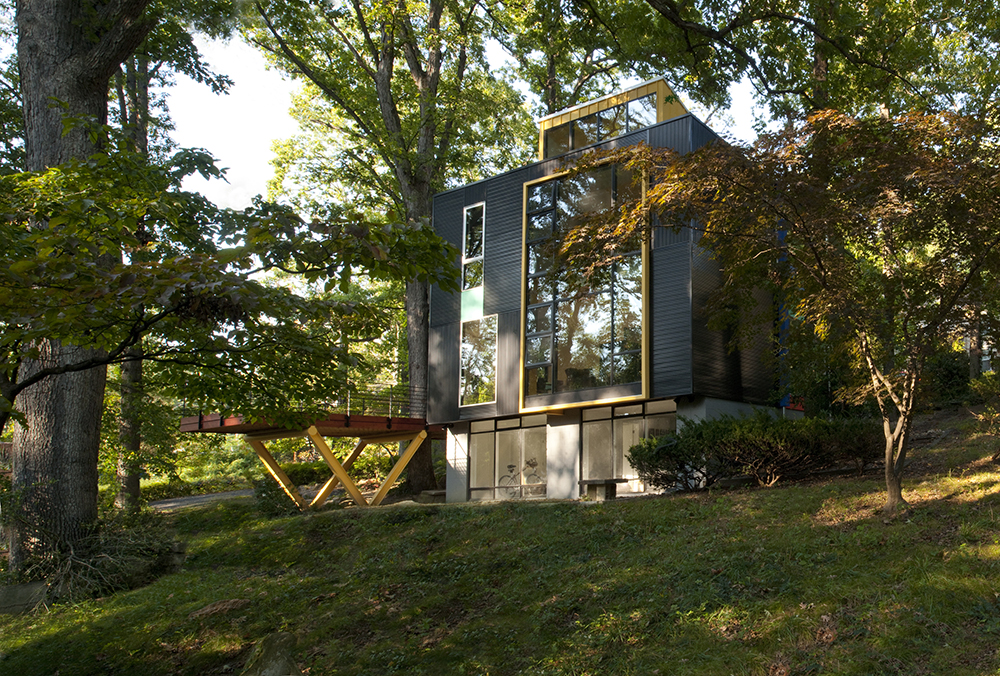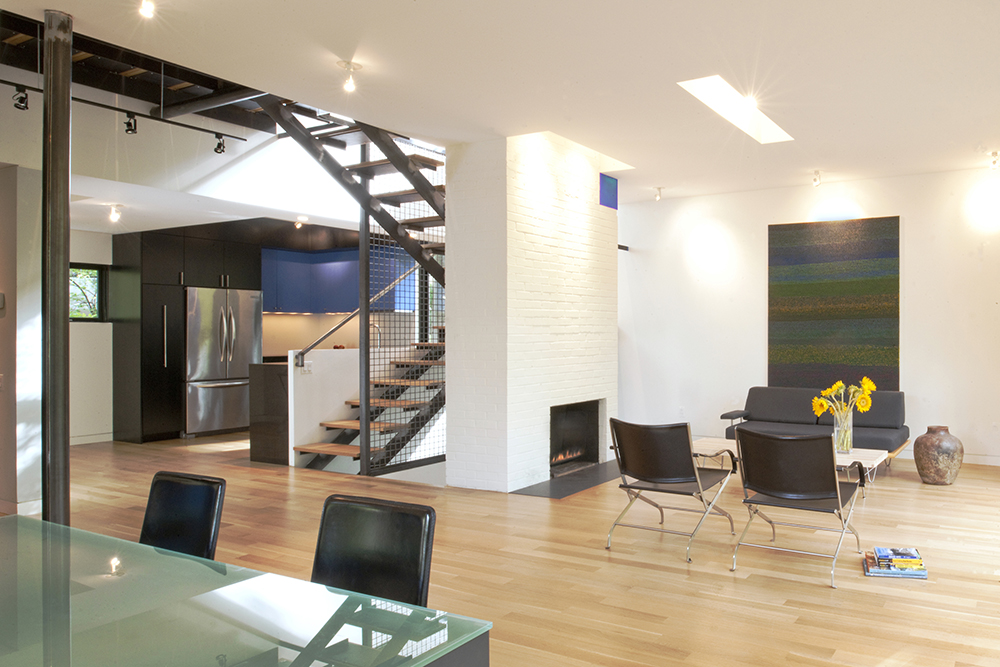 House on Poplar Avenue
This project involved the conversion of a tiny mid-century modern house into a small modern one.  What had been a one-story modern box on a walk-out basement is now a two-story modern box on a walk-out basement. 
While simple and economical in construction — straight-forward framing, no new footings or foundations — the three small original bedrooms could now move up and out of the main level, freeing up much-needed space for a reconfigured, generous open plan for living, dining, and kitchen. 
Because the client is one of Washington's most accomplished builders and served as contractor, we were able to selectively indulge in highly crafted elements, such as specialized cabinetry and an articulated stair.  A simple exterior shape now gives way to an interior of surprising richness and complexity.
On the exterior, simple black metal form is elaborated with a series of colored attachments that make a two-story projected window bay, an entry canopy and frames for window groupings. The colors are inspired by one of Richard Diebenkorn's Ocean Park paintings.
Plans are in the works to build a variation on this house on the empty lot next door.
Awards
2013    ATAS Residential Wall Panel Award