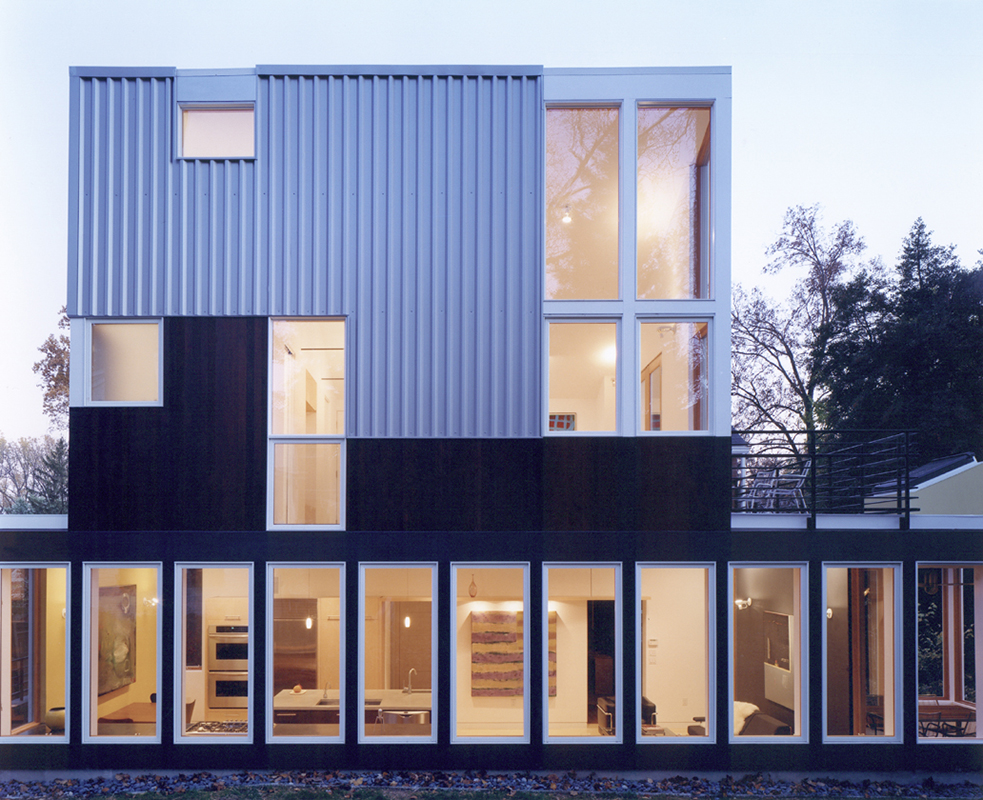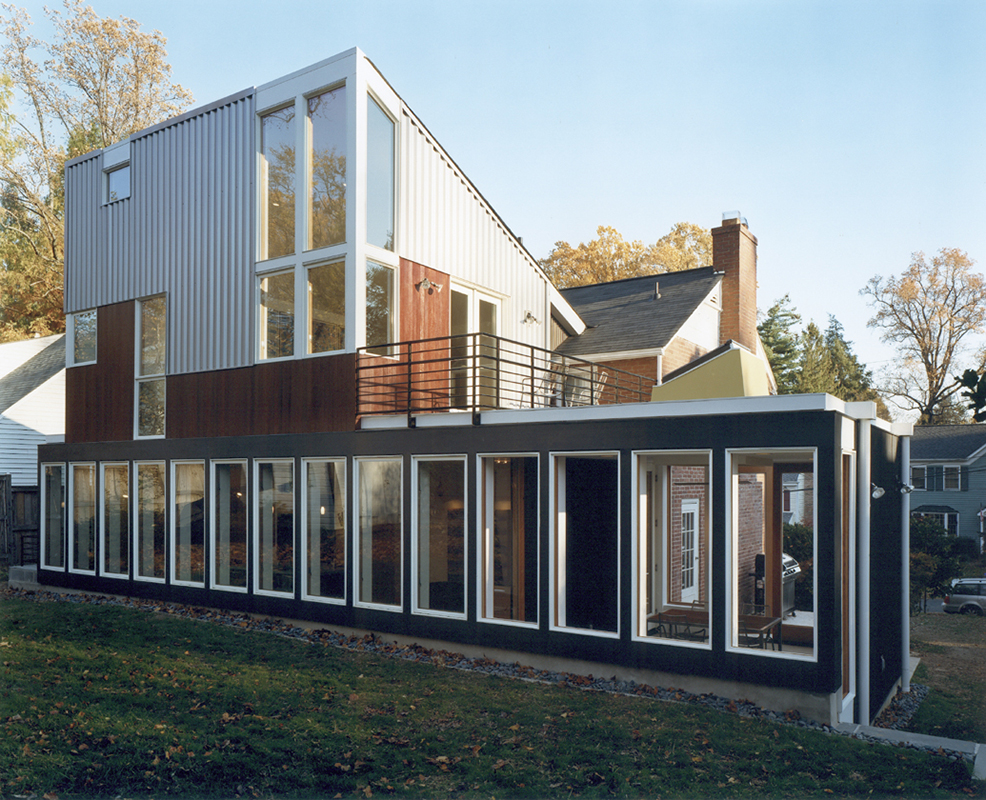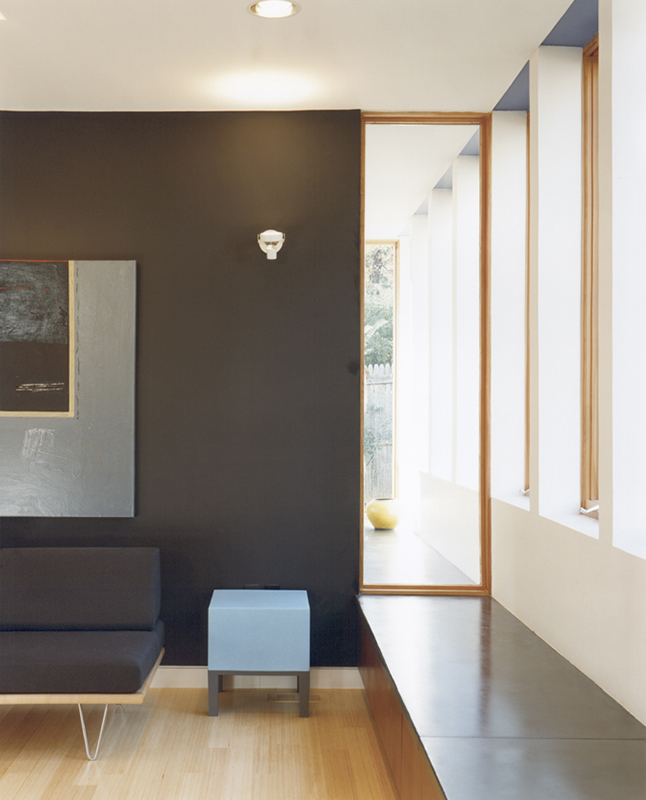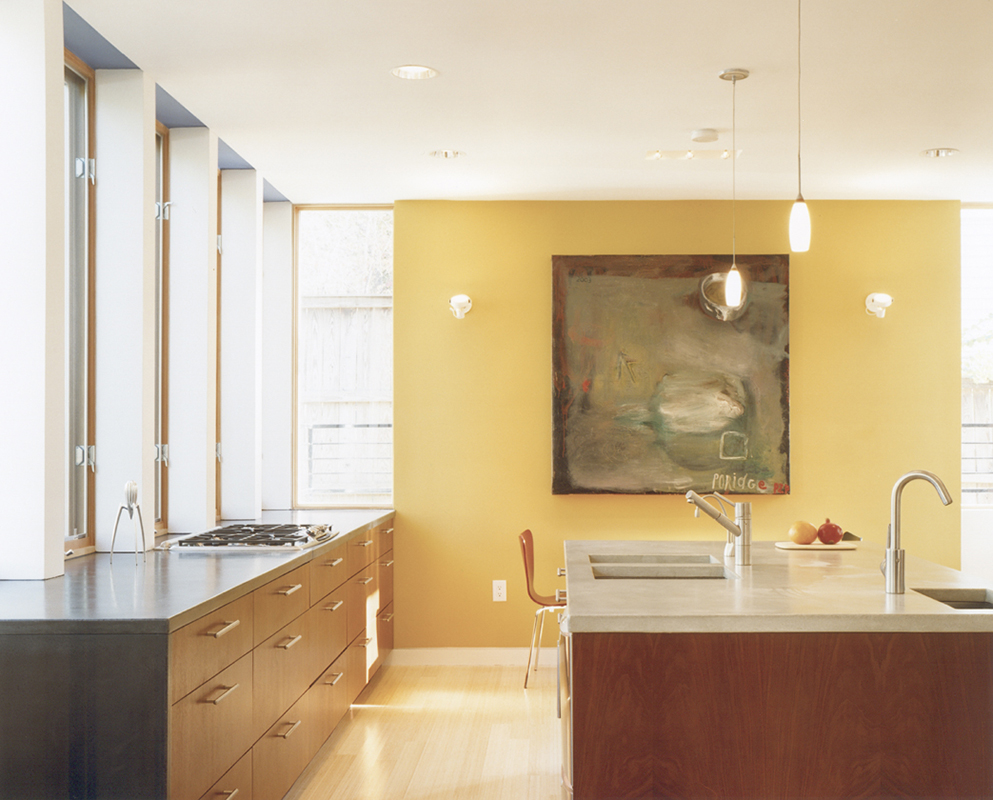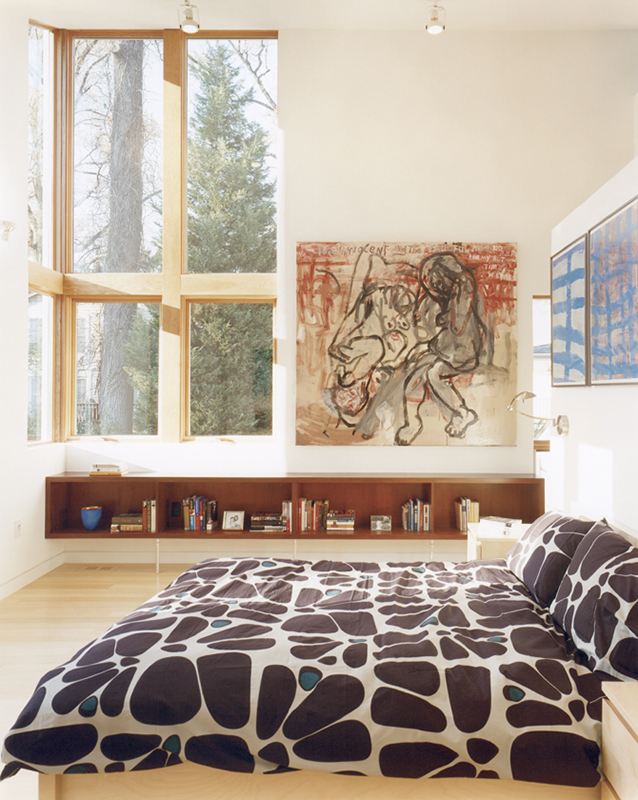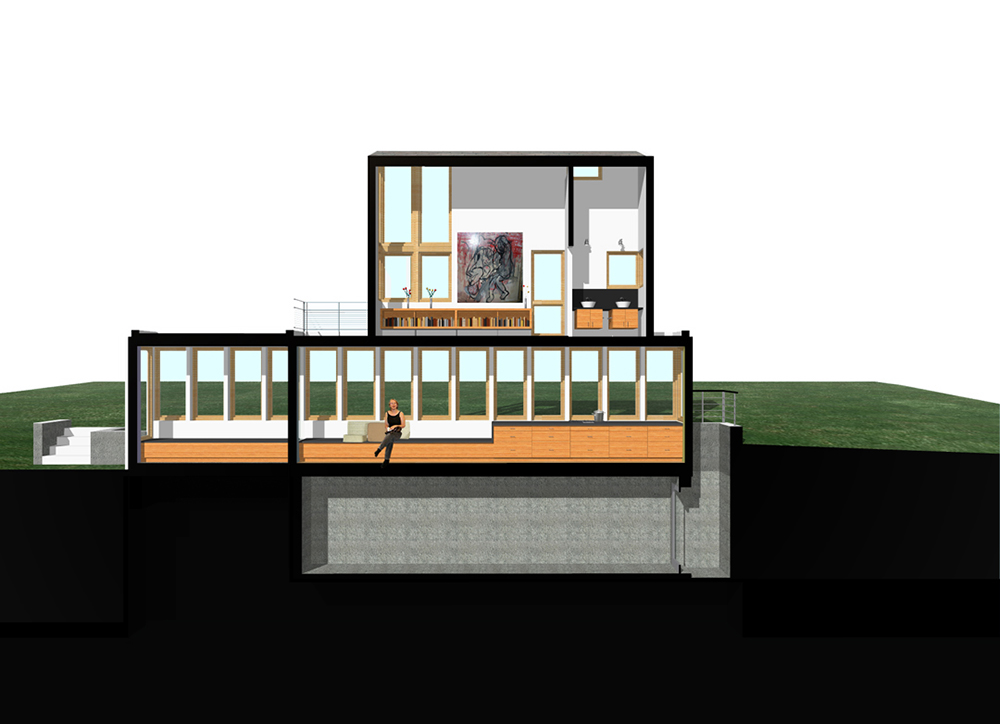 House for Four Paintings
Our clients approached us with a small, post-war brick box "starter home," four big paintings from an artist relative, and a site sloping steeply up from the back of the house.
To contain a long kitchen, family room and screened porch, and to organize the site,we built a retaining wall and topped it with a row of windows at kitchen counter level. Within the new great room, three free-standing walls frame three of the paintings. The fourth is in the new master bedroom above.
While not large or expensive, the lightness and scale of the new spaces, appropriate to the scale of the art, is a welcome contrast to the confined, cellular nature of the original house.