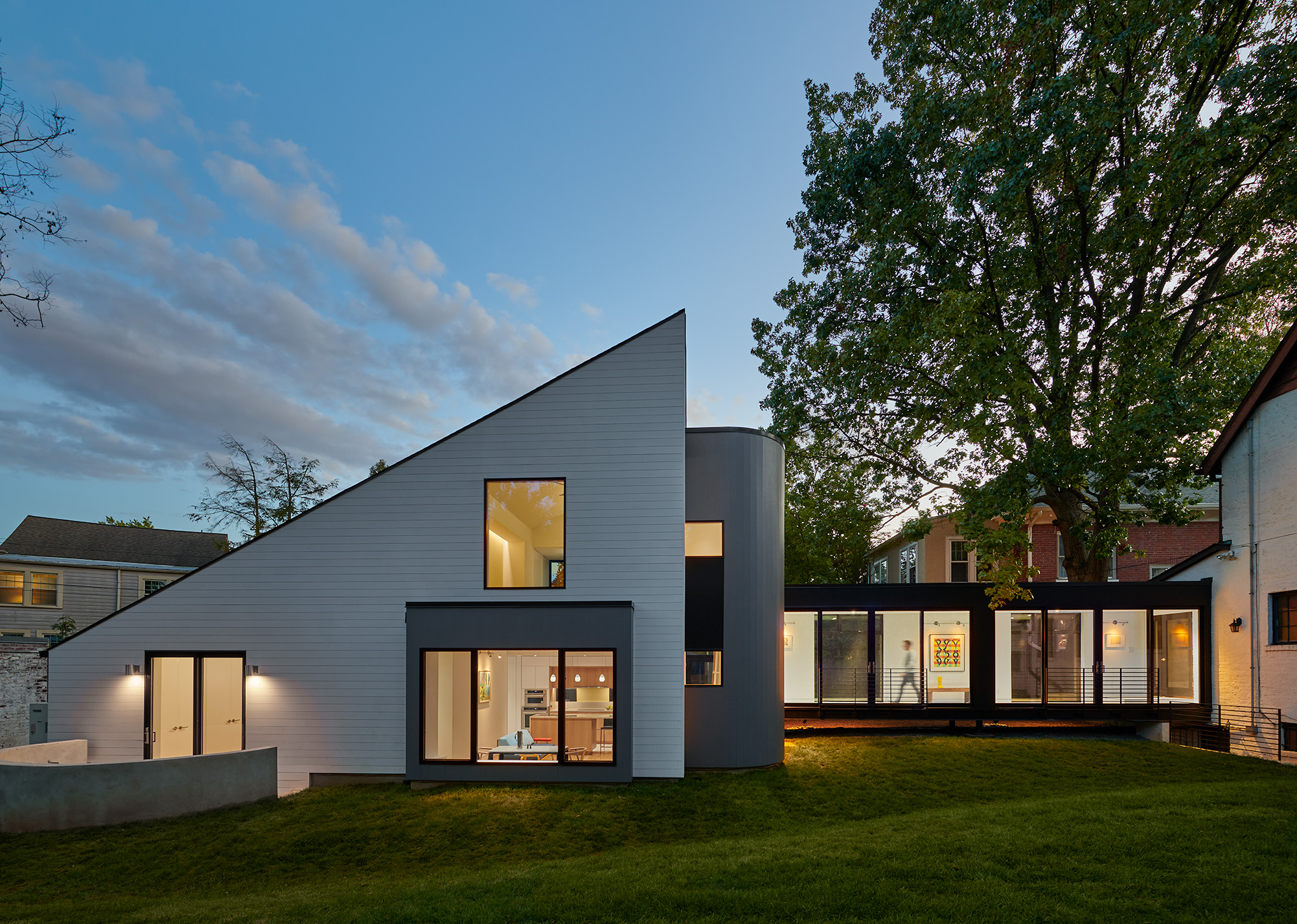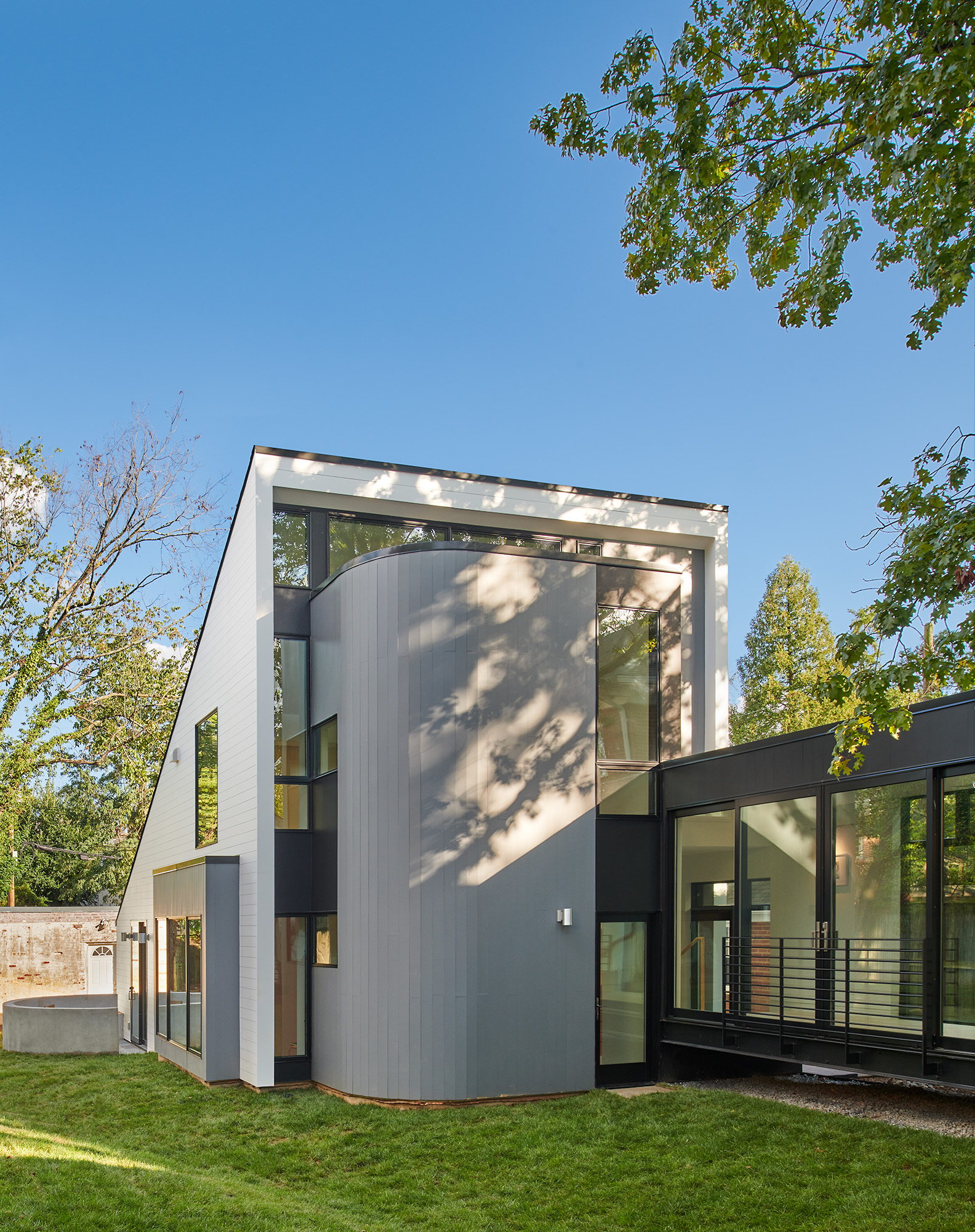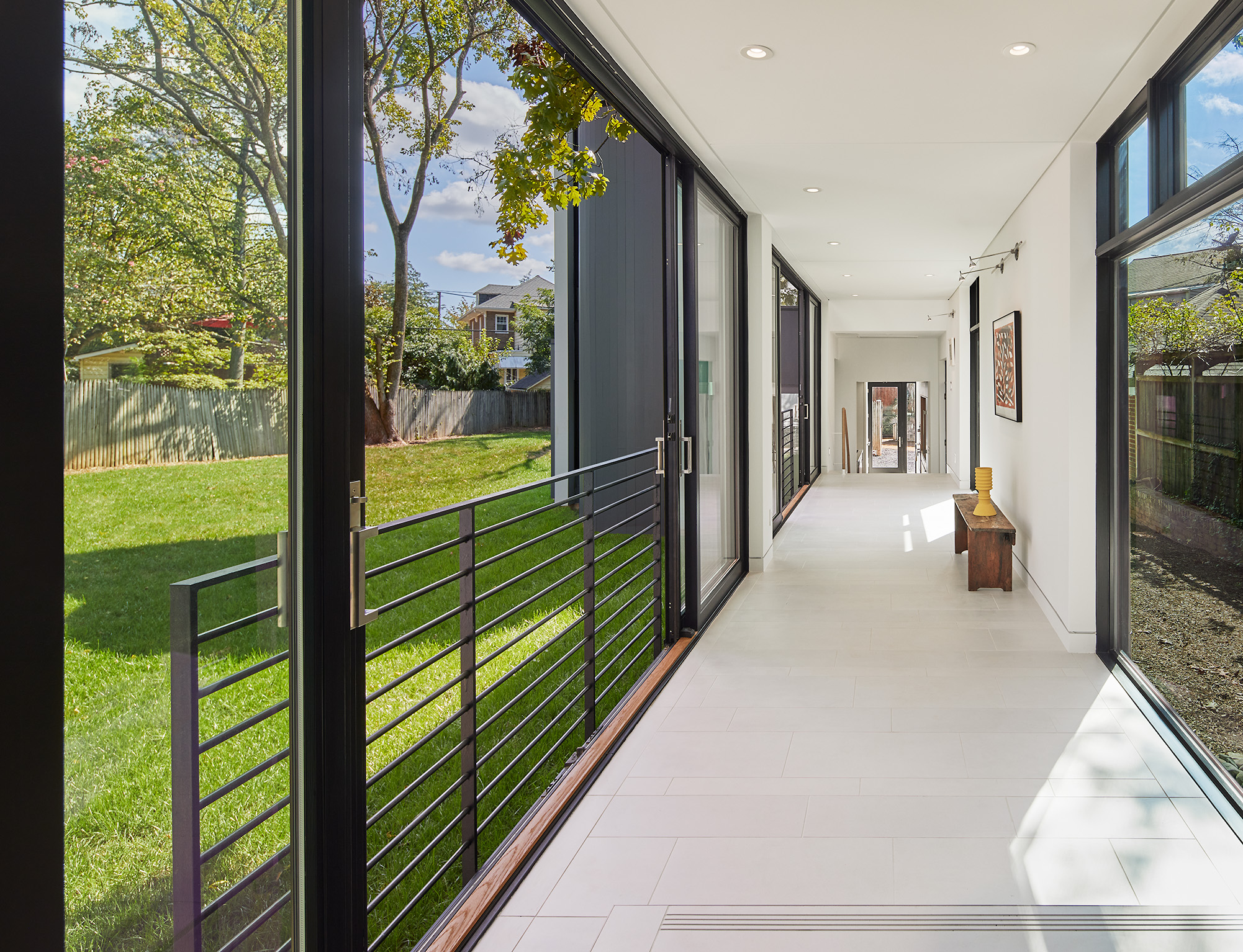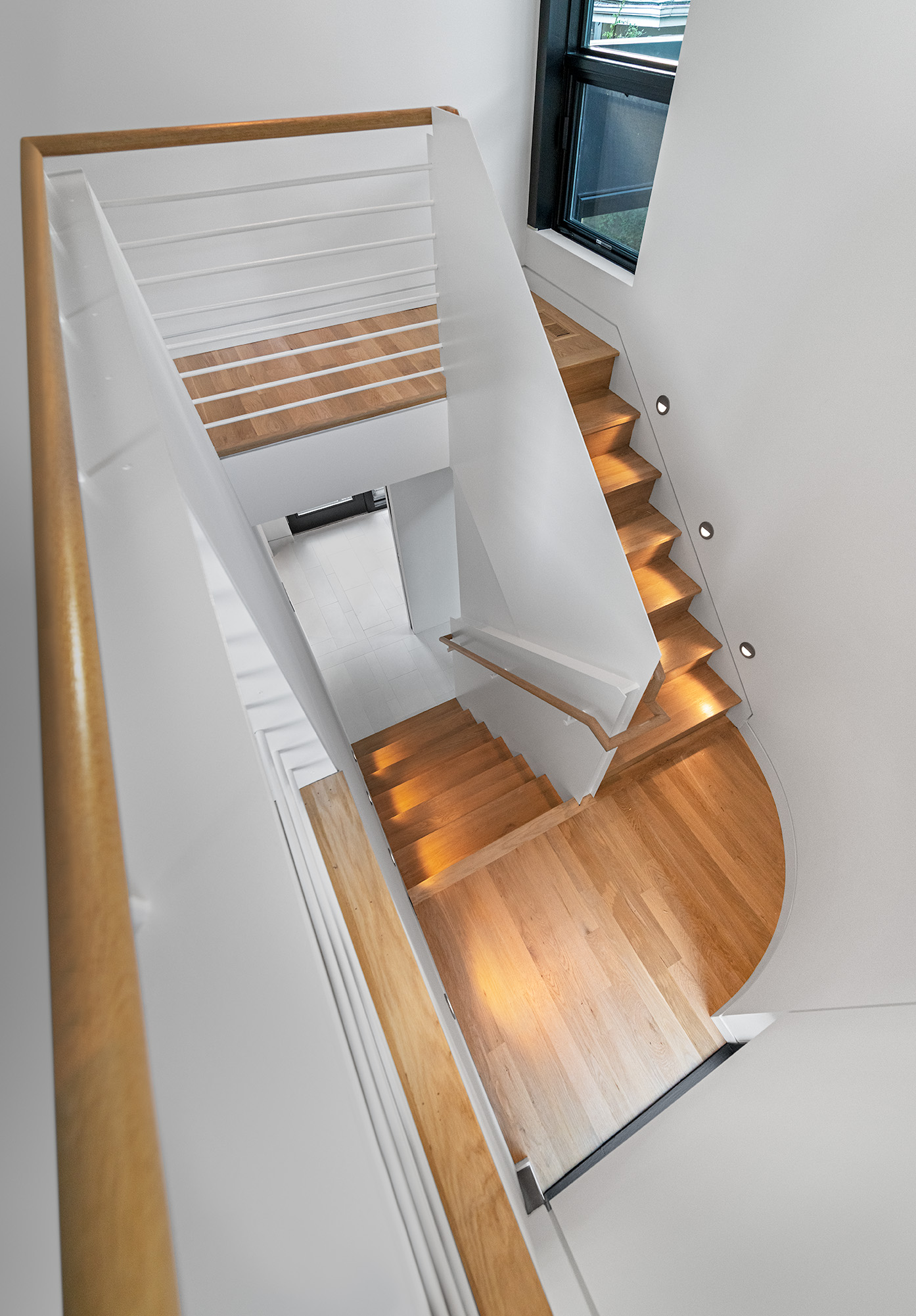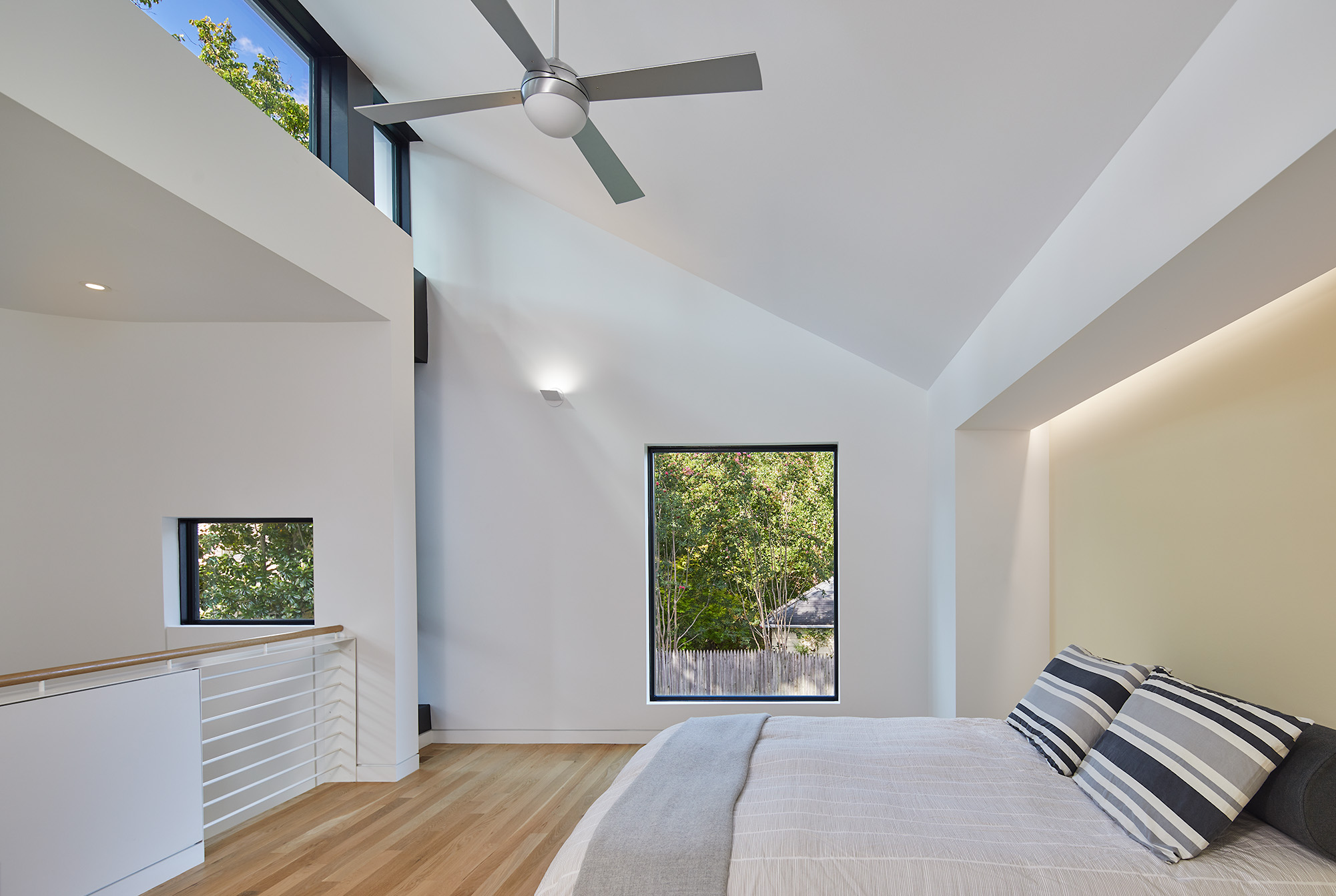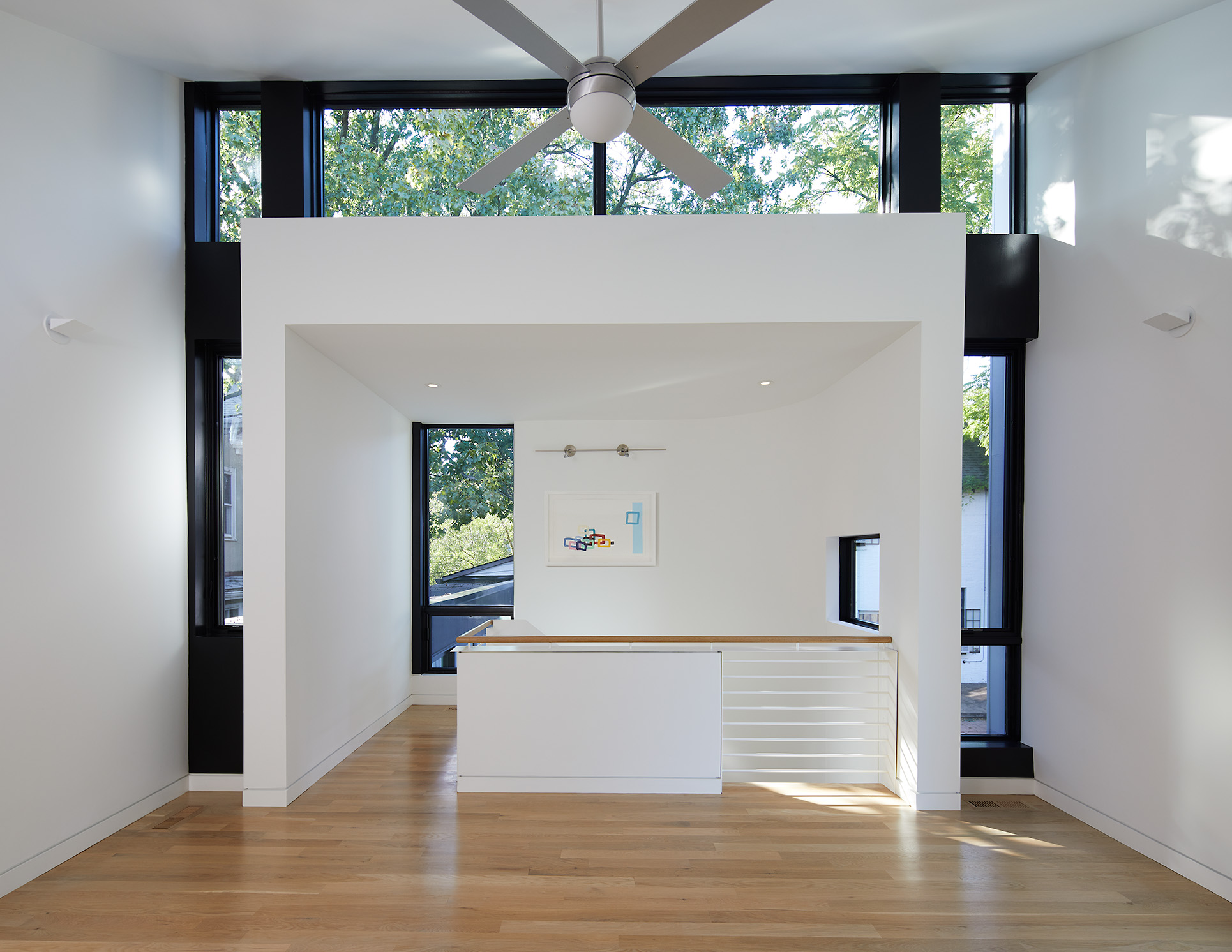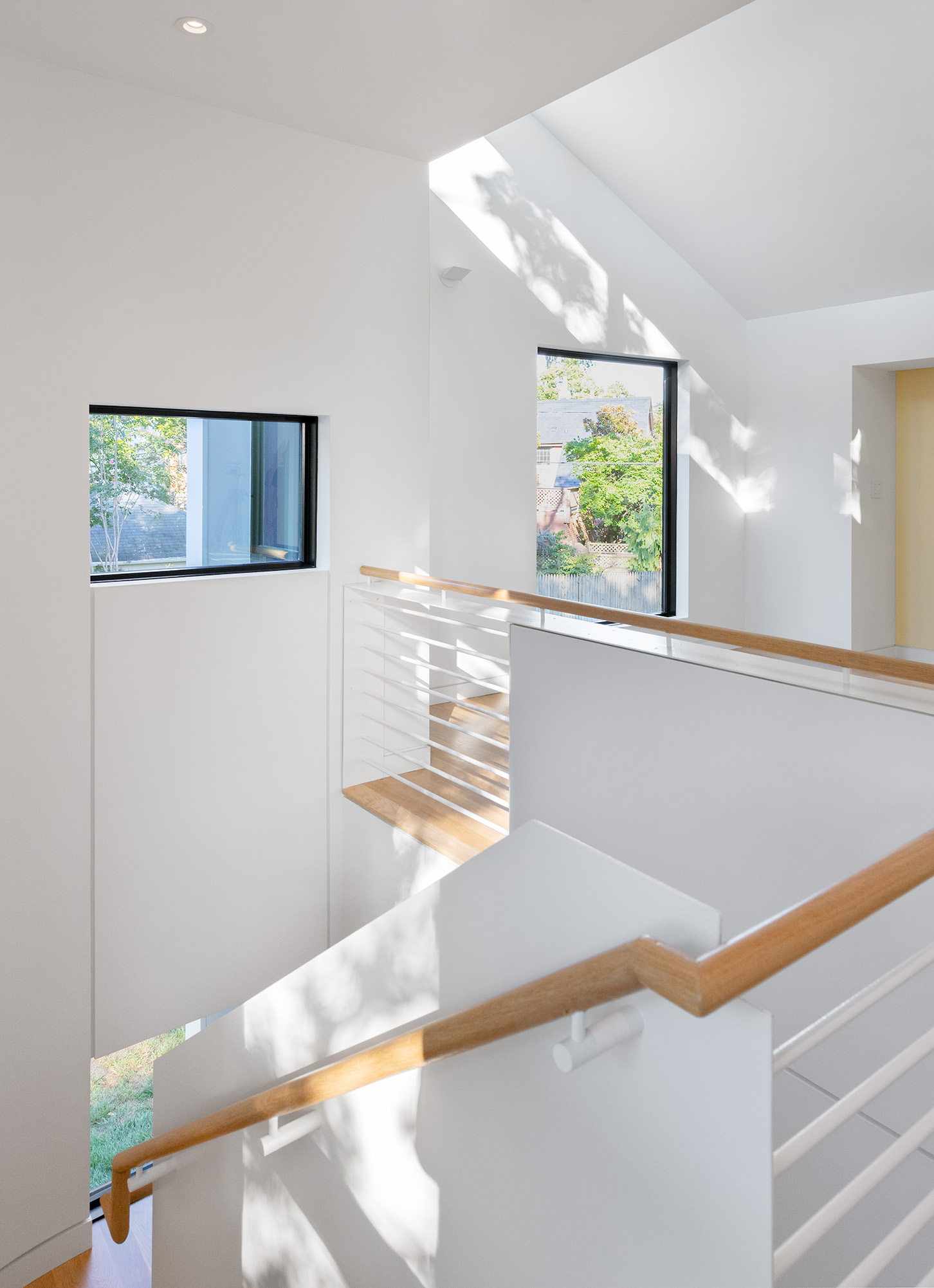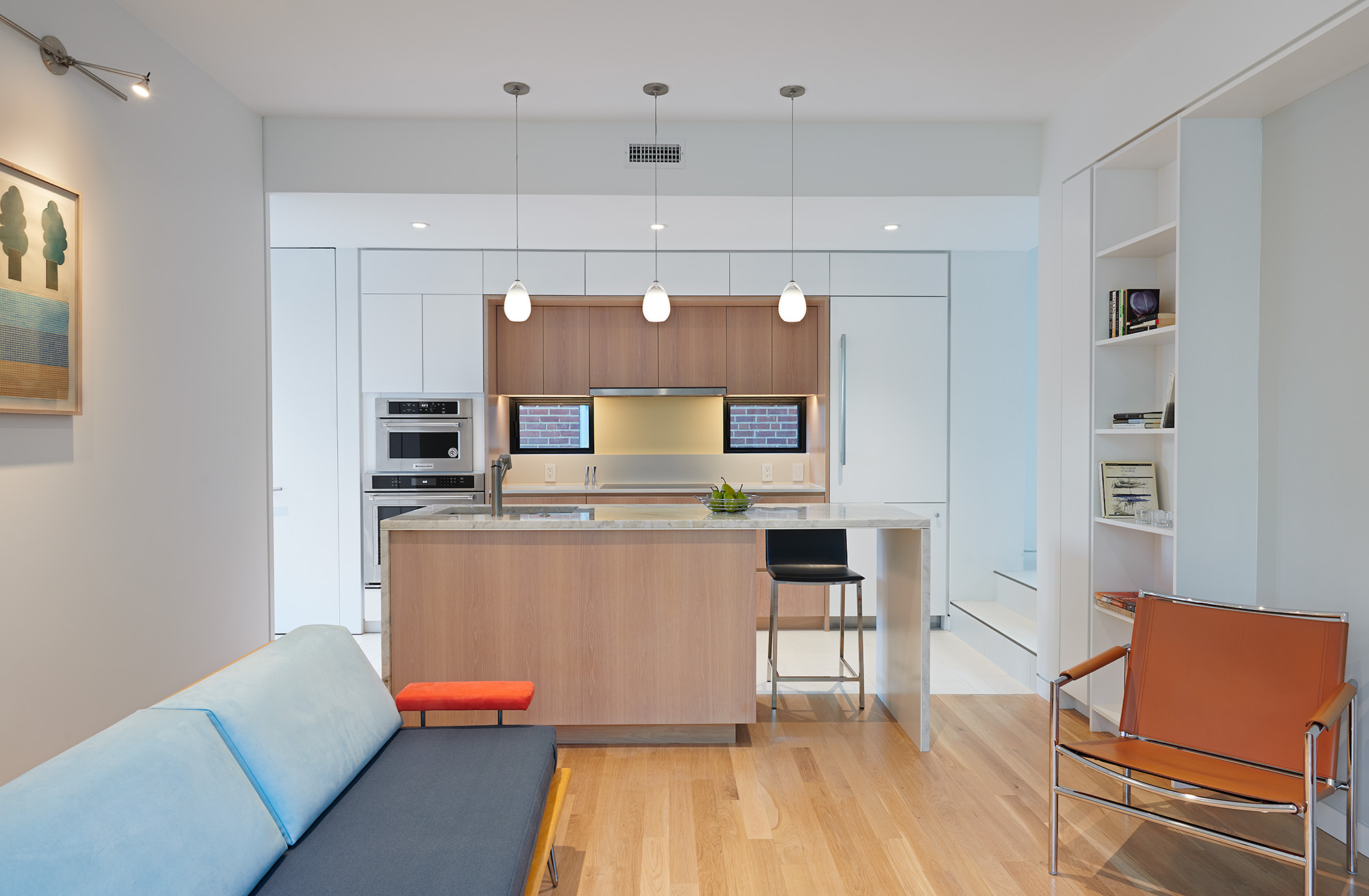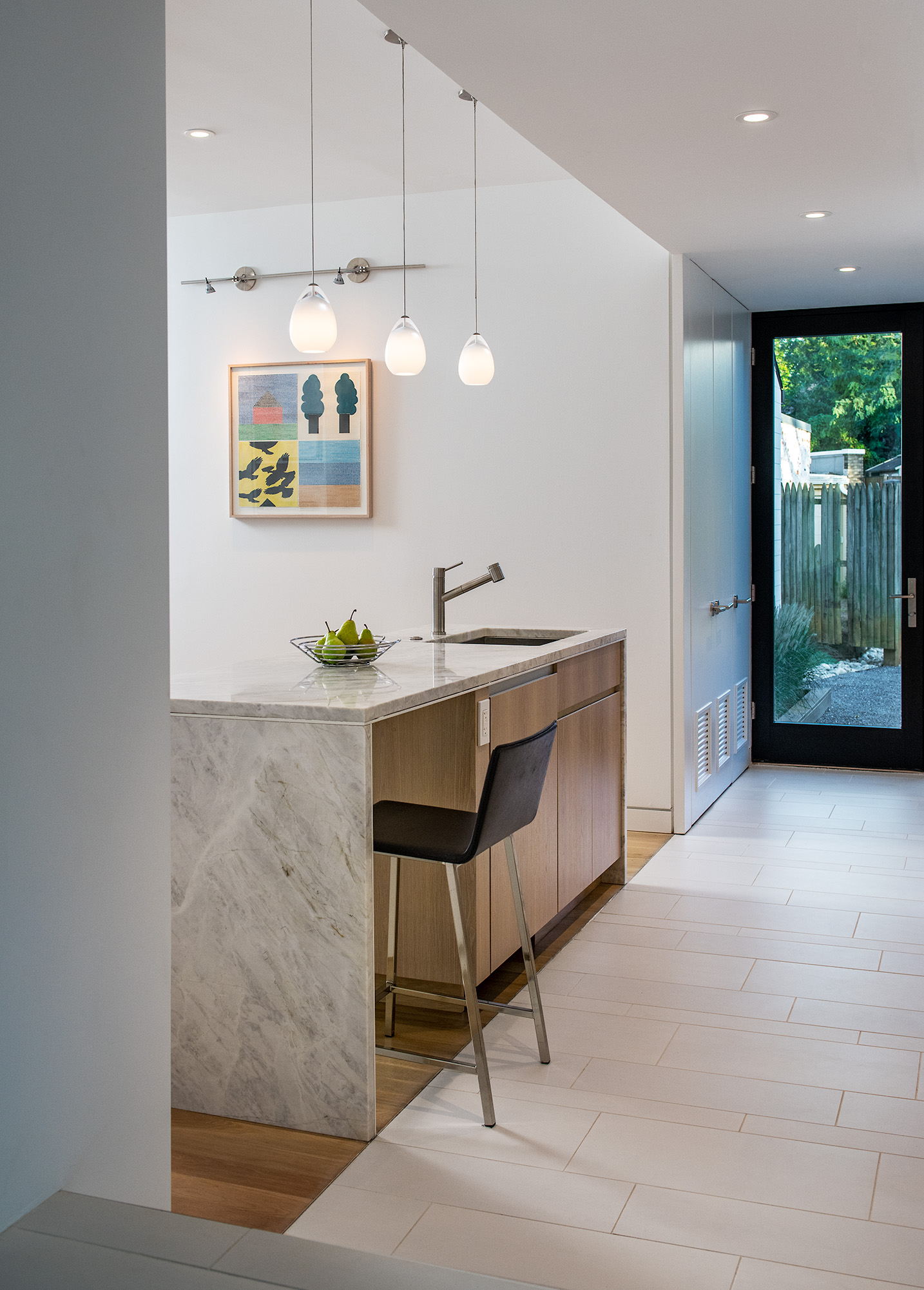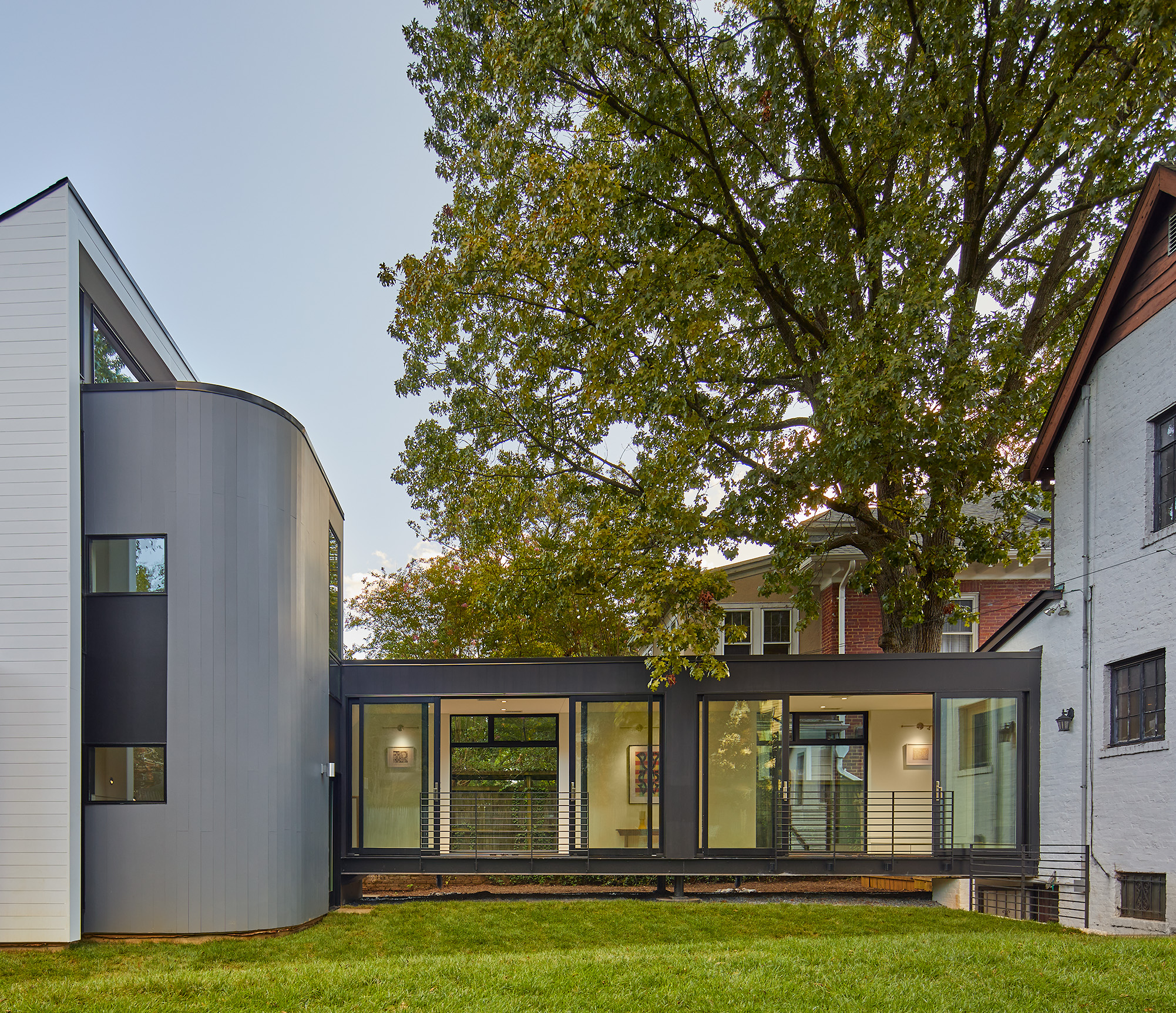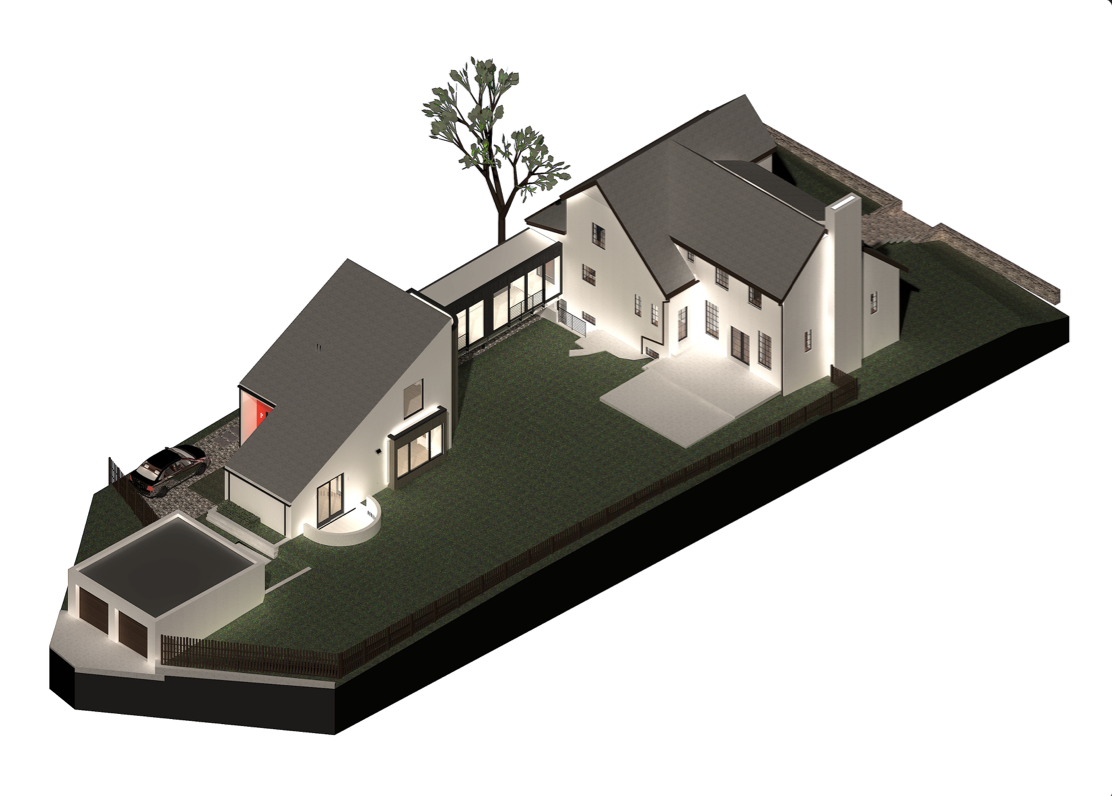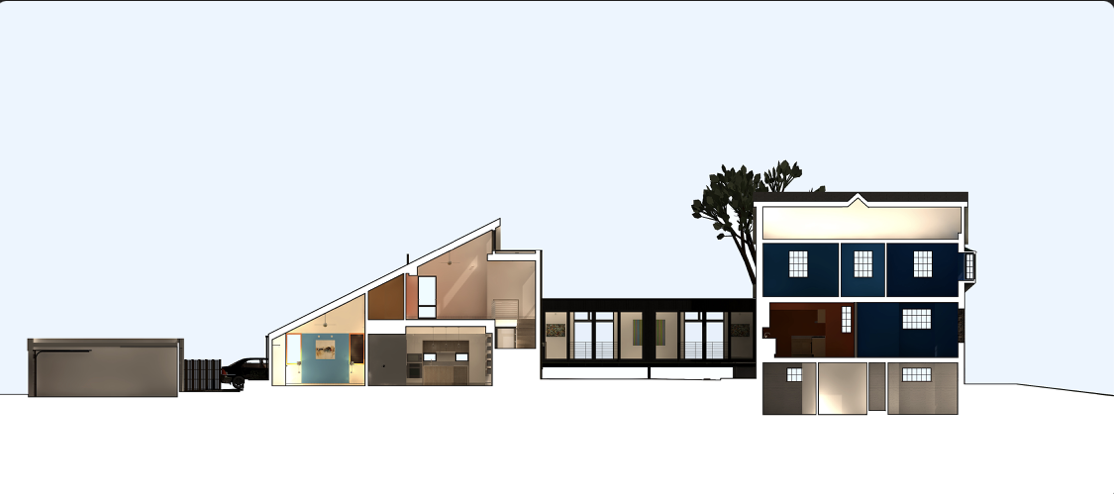 Crestwood ADU
Washington DC
When is an Accessory Dwelling Unit also an in-law suite and a guest wing? This project designed to work as all three.
Our clients asked us to design an addition that could function as a suite for aging parents, an ADU for a future owner, and a possible guest room for the existing house.
They also asked that it not invade an unusually ample back yard in this close-in Washington, DC community, known for its diversity, trees and adjacency to Rock Creek Park. 
Pushing the long, thin mass of the addition to one side and toward the back of the yard allowed both plenty of space for family activities and sufficient privacy for the in-laws.  Due to both zoning regulations and program, it is connected to the house by a glazed bridge/gallery, lifted off the ground to protect the roots of a mature oak tree.
The ground floor of the addition can be accessed from both a rear alley and the existing house, each with separate entries. A second floor guest room with its own door and interior stair can function either on its own, as part of the house for guests, or for the In-law suite should a caregiver be necessary.
A parent of the clients, as the initial occupant of the ADU and a retired mechanical engineer, worked with the architects in the design of a state-of-the-art mechanical system.  This includes radiant floor heat and a high-efficiency air-to-water heat pump system with energy-recovery ventilators operate within a highly insulated and sealed thermal envelope to minimize energy use and maximize thermal comfort without the use of carbon sources. 
A single-pitched roof both refers, and defers, to the existing house and is designed to support a future array of solar panels.
Throughout, careful detailing, simple surfaces and ample views create interior spaces that live larger than they actually are.
General Contractor – Acadia Contractors
Photographer – Anice Hoachlander