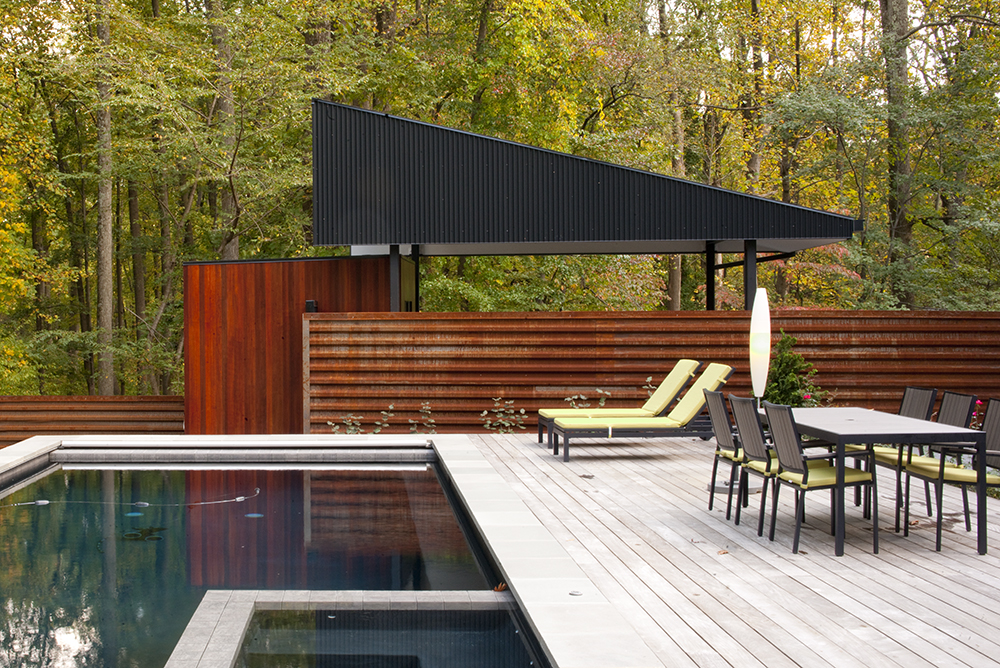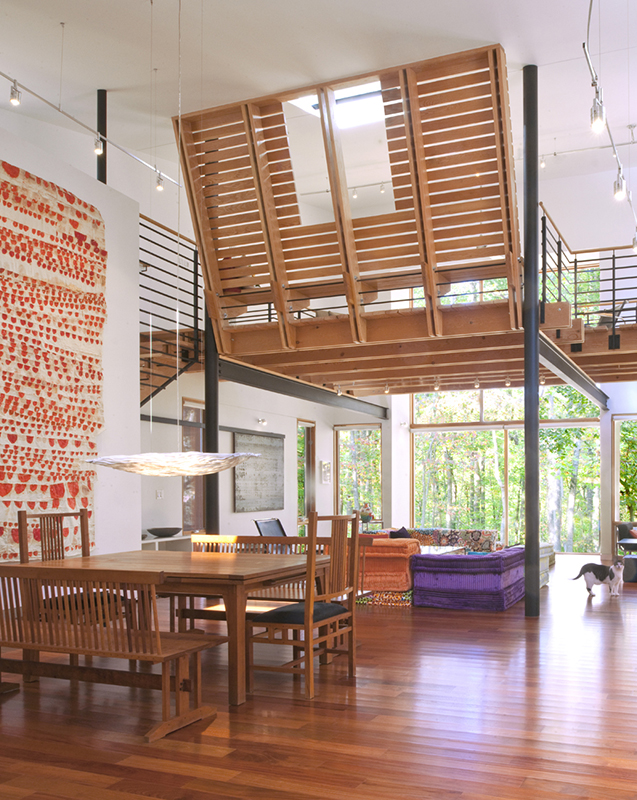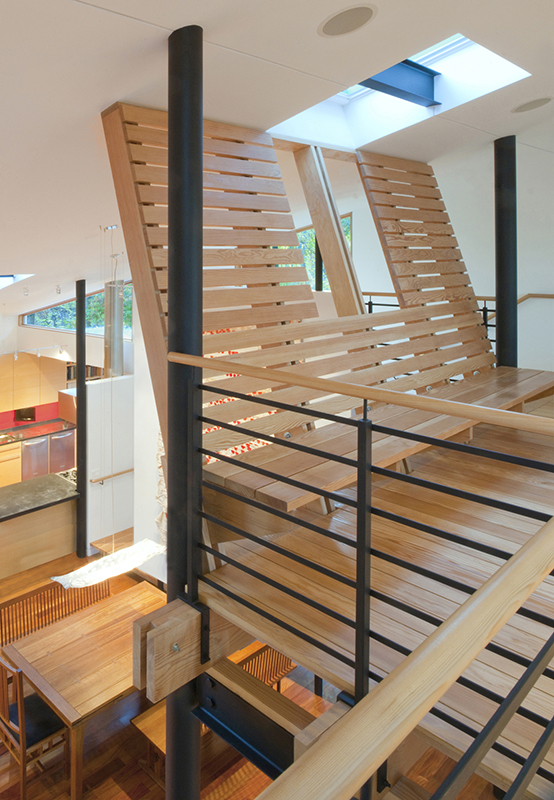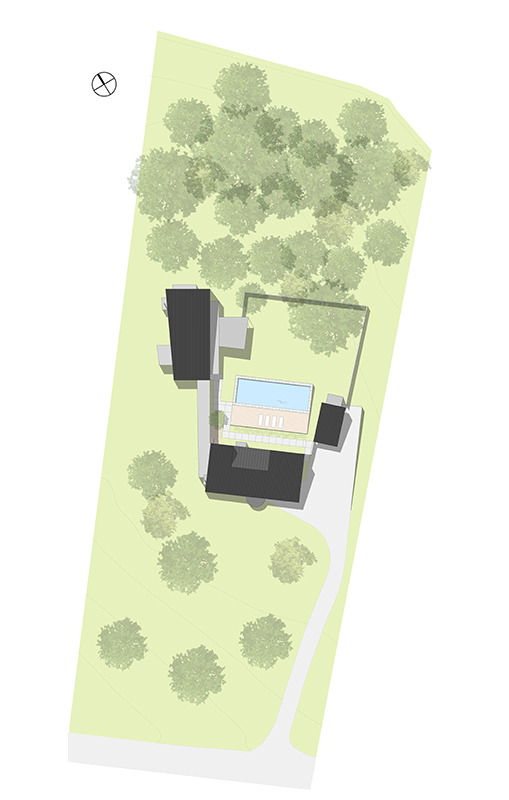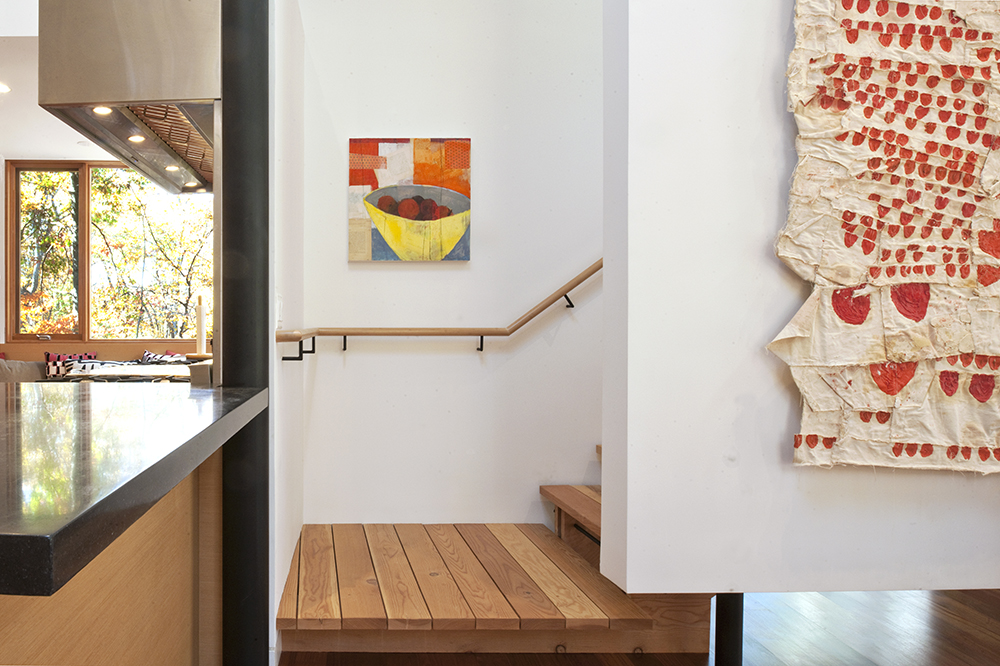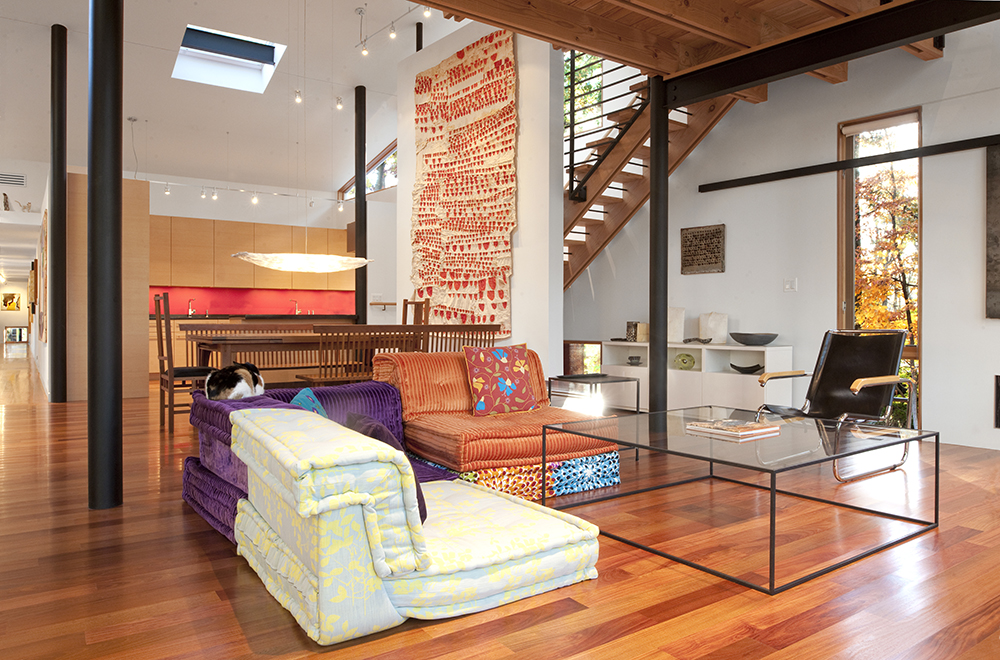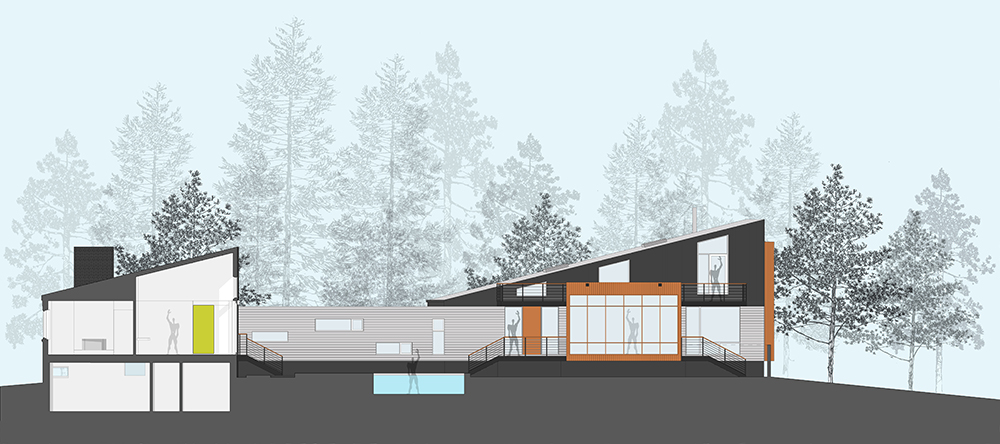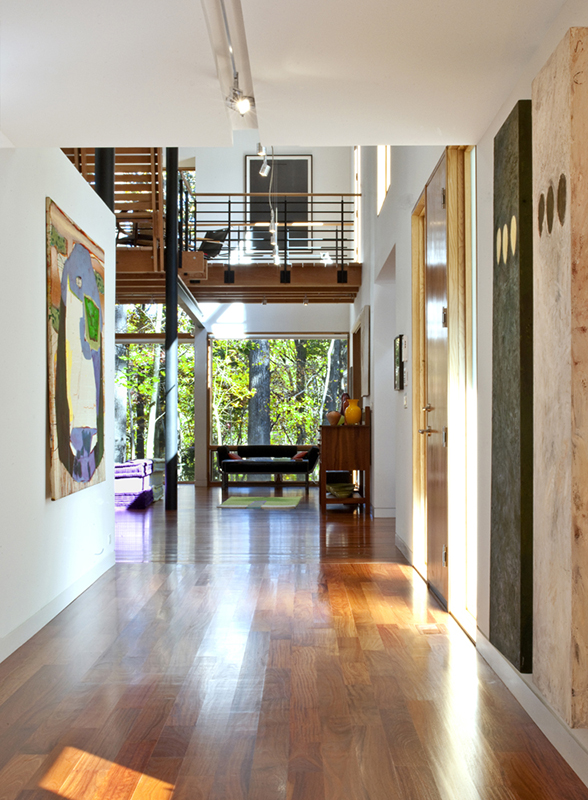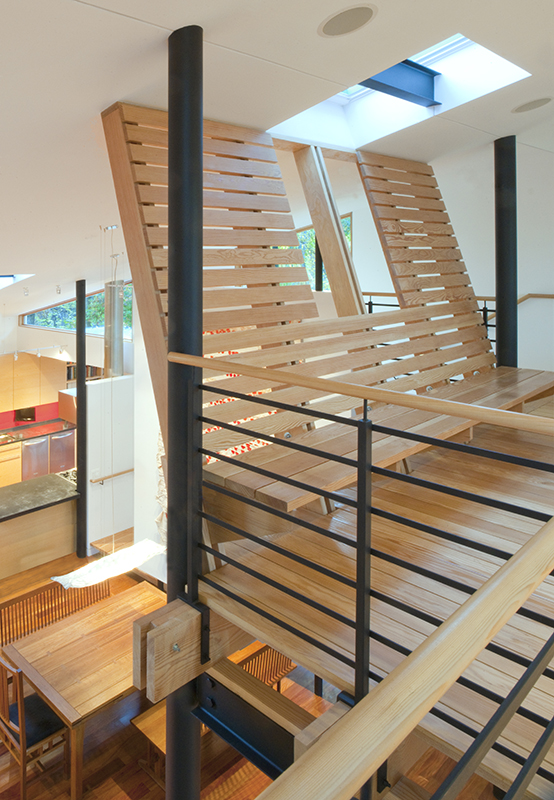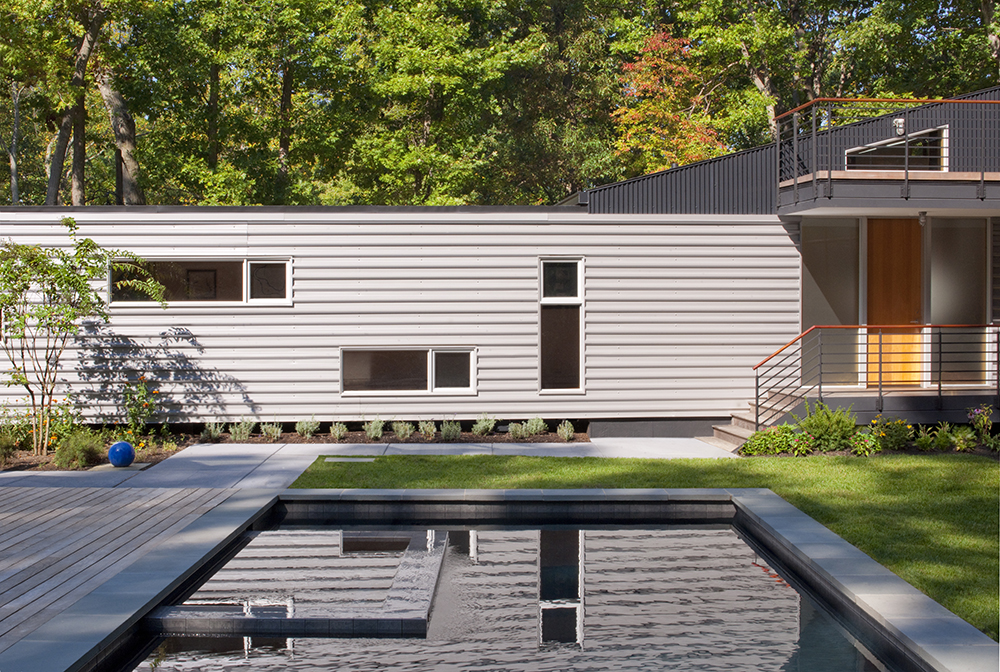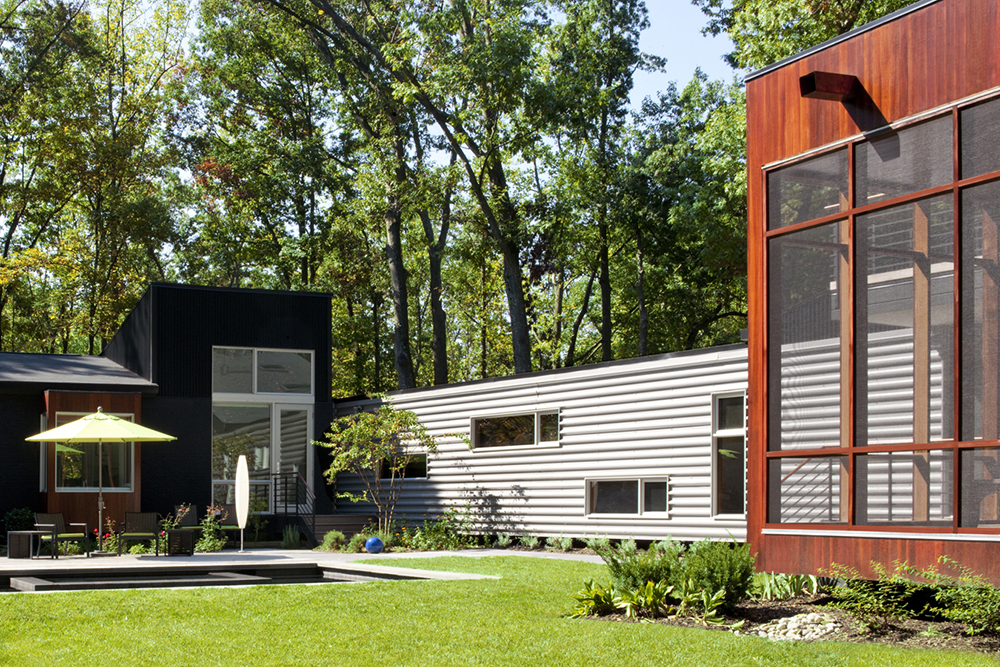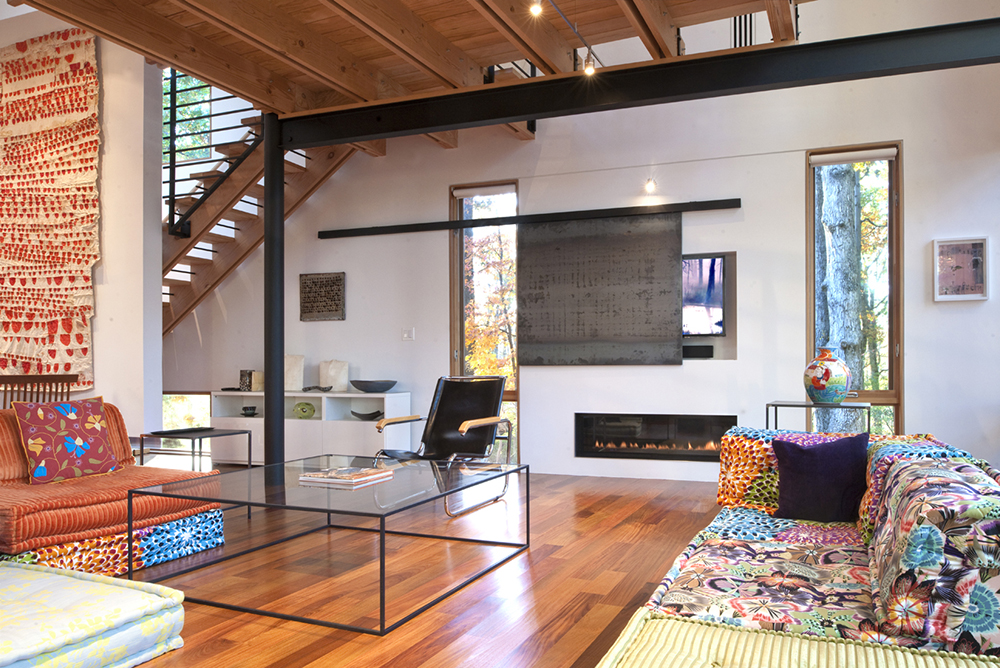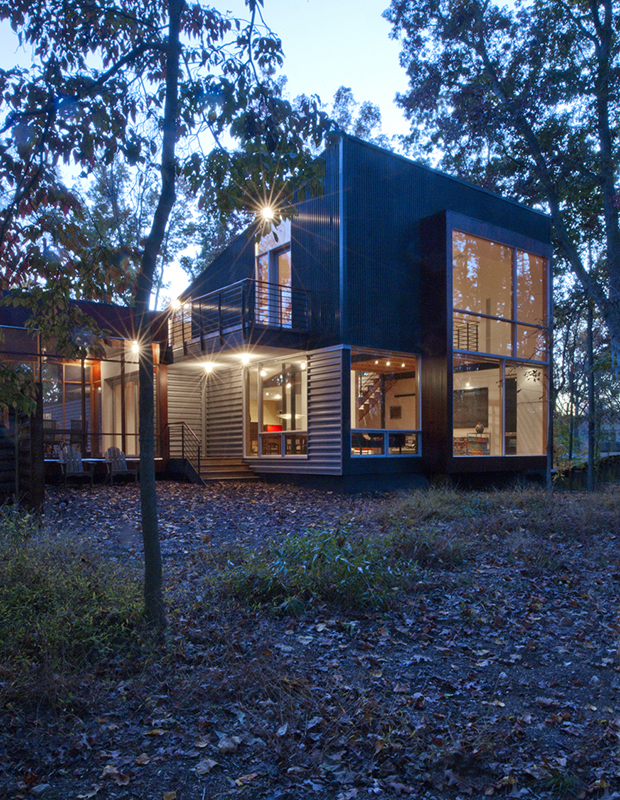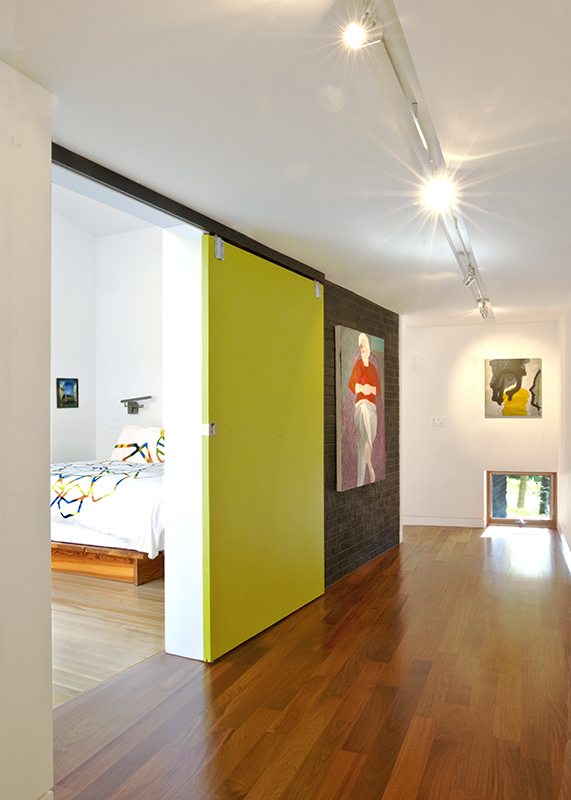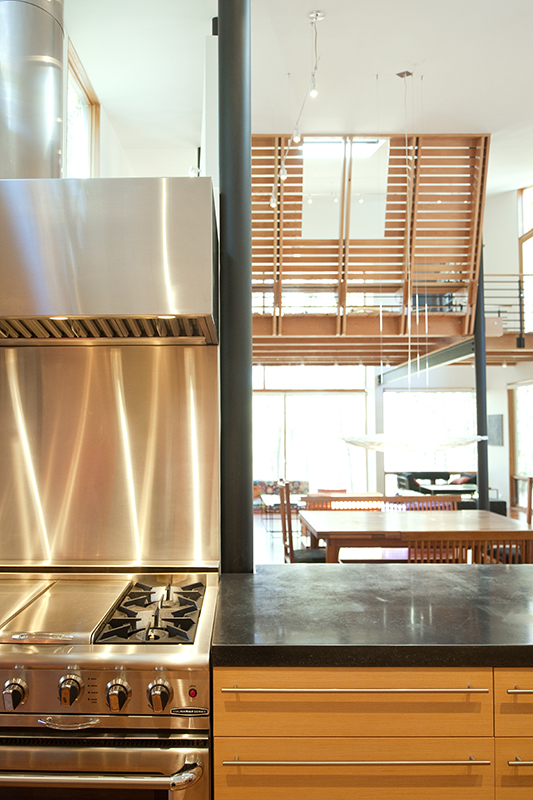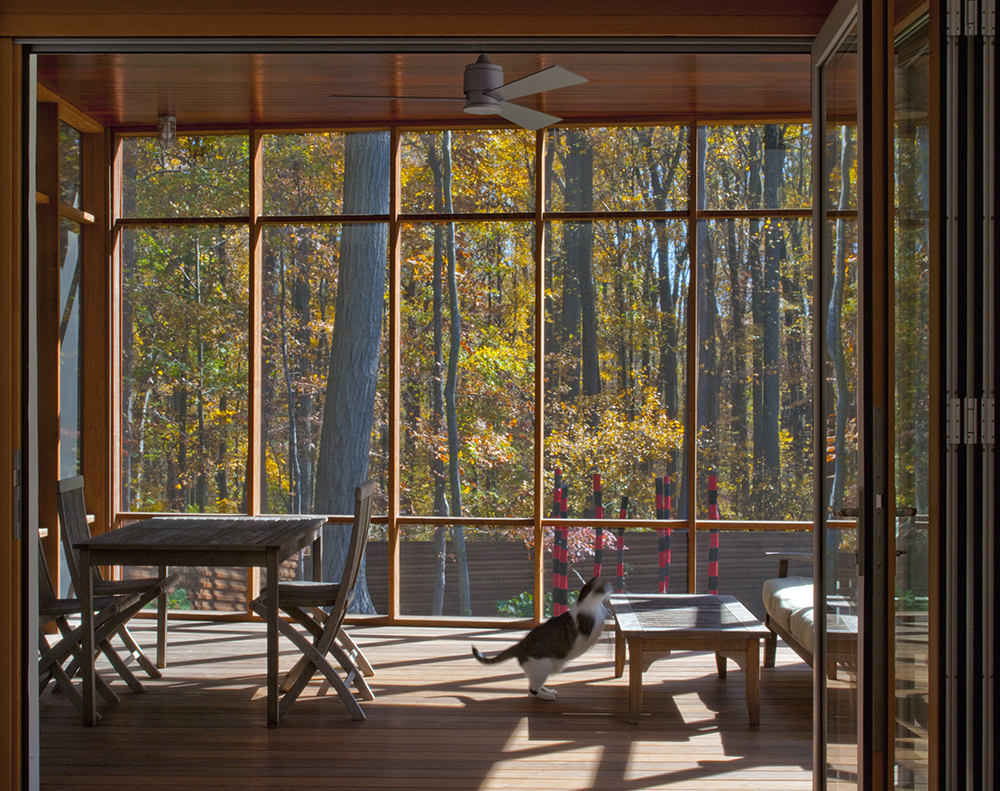 The Cook, the Gardeners and the Artist
This house is about a courtyard in the woods.  It organizes the various pieces of the house and carves out a deer-proof garden, while still connecting both to the rest of the forested site.
The owners, a chef and an artist/teacher, asked for a substantial addition to their small brick house.   We proposed leaving the old house largely as bedrooms, and making a new wing that would contain open living areas for sitting, dining and, of course, cooking.
The old house and new wing form two sides of the courtyard   A carport makes the third side, and a rusted steel wall the fourth.  Within the courtyard is a pool, a protected garden and a screened porch.  Connecting the old house and the new living spaces is a 45-foot-long passage that forms a gallery for some of their lively, and growing, collection of paintings.
A basket-like loft floats above the living spaces and provides a retreat with a view of the activity below.
Within this simple composition, the house and garden provide a variety of places from, and ways which, one can engage the remarkable site.
Awards
2012 AIA Washington DC/ Washingtonian Residential Award