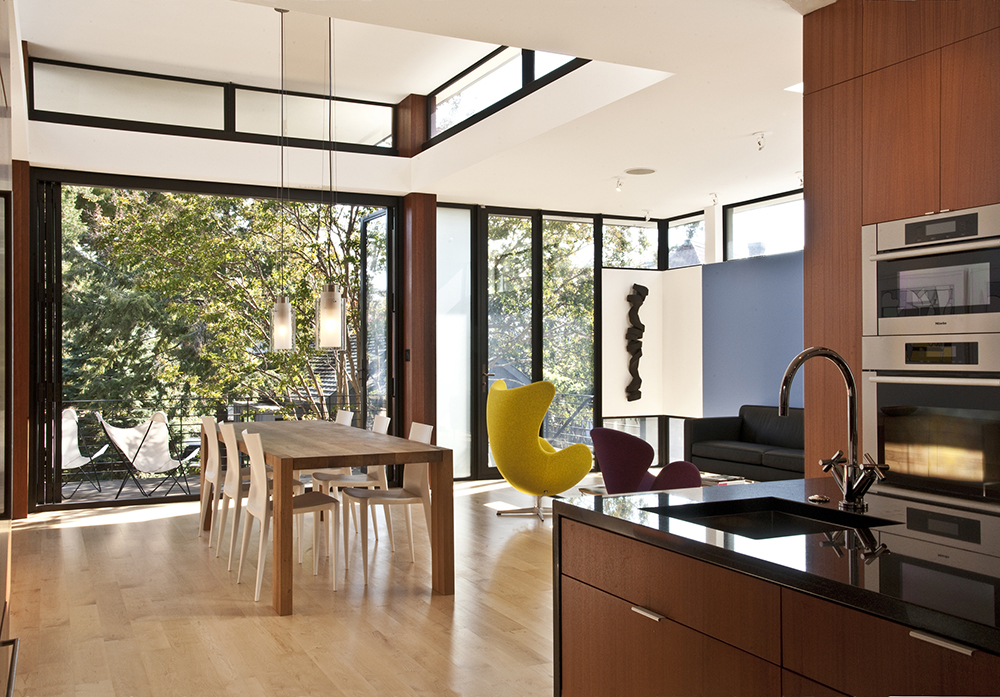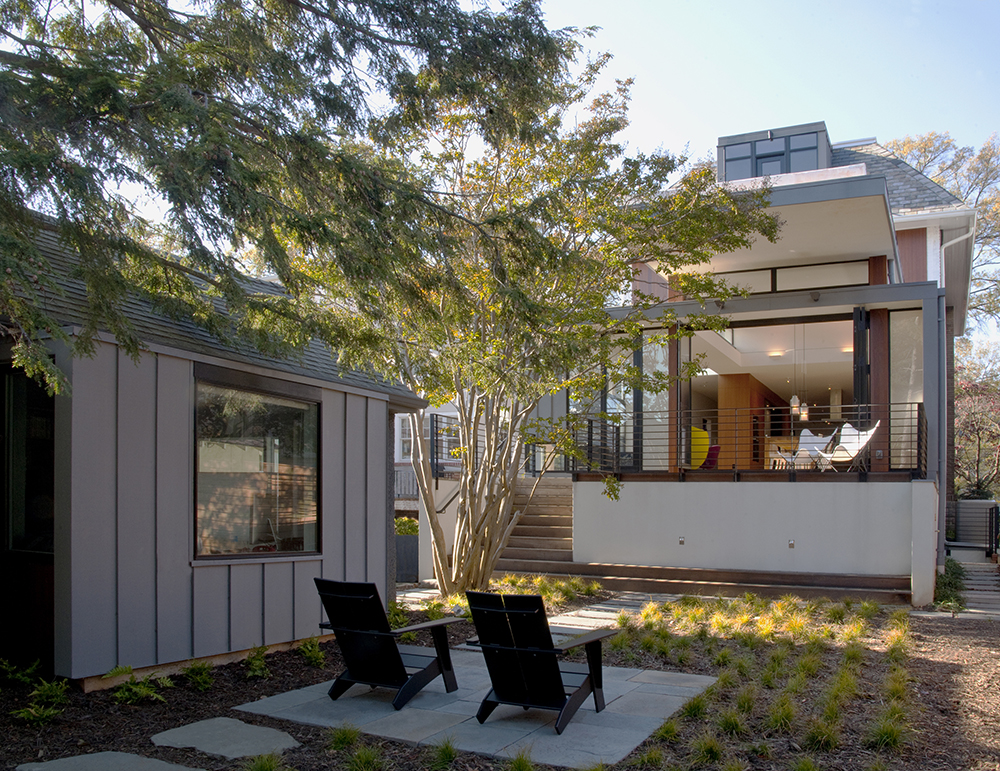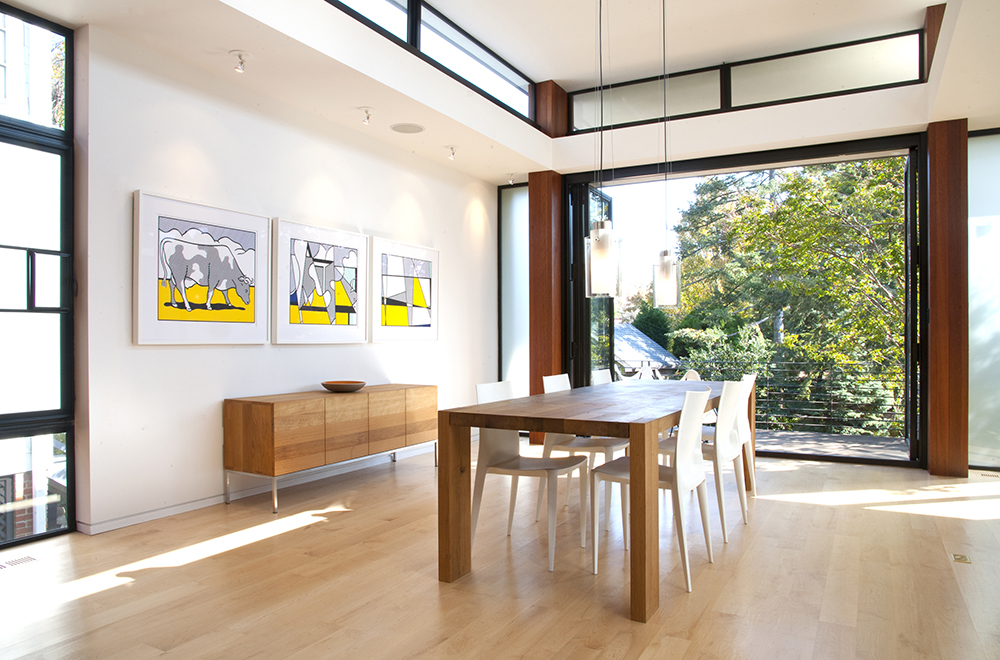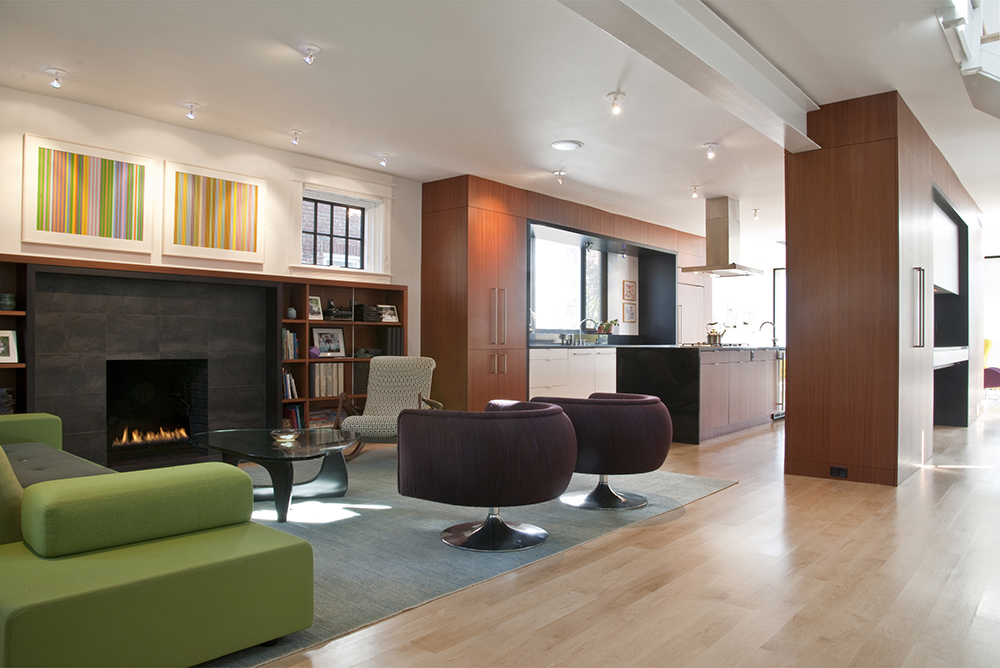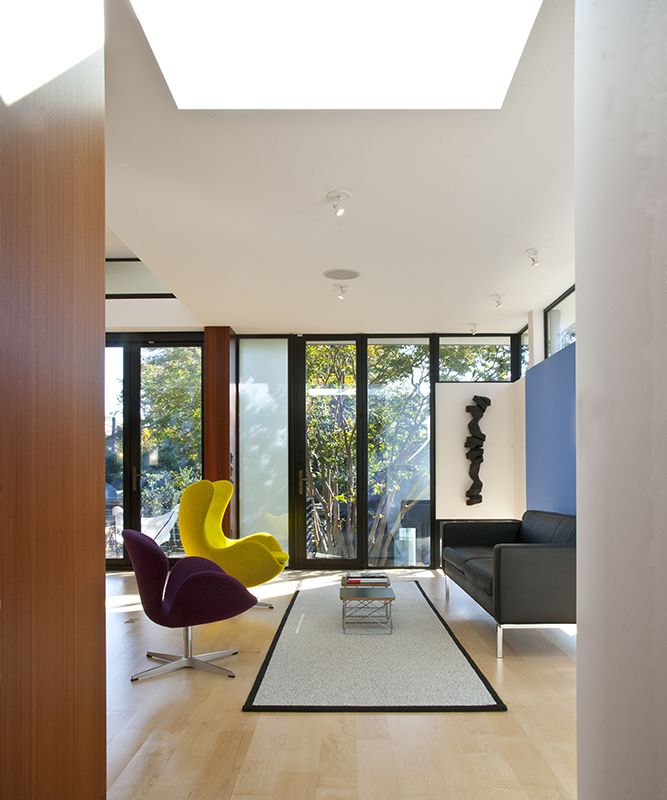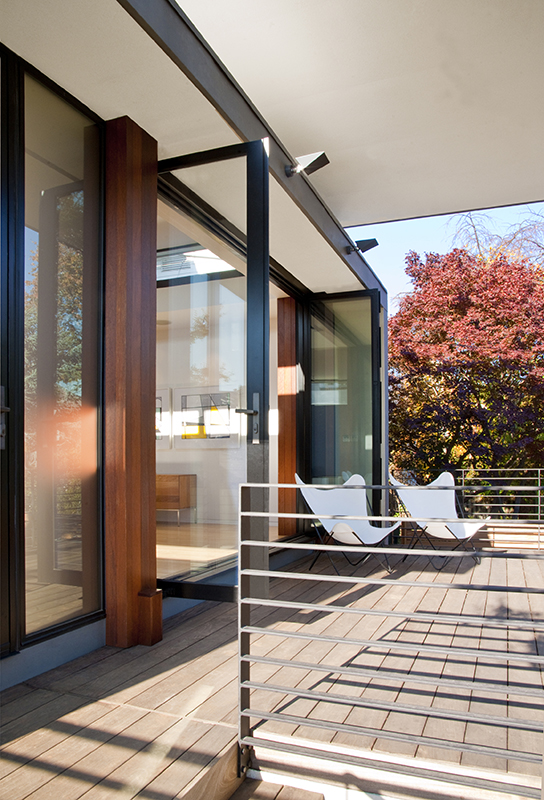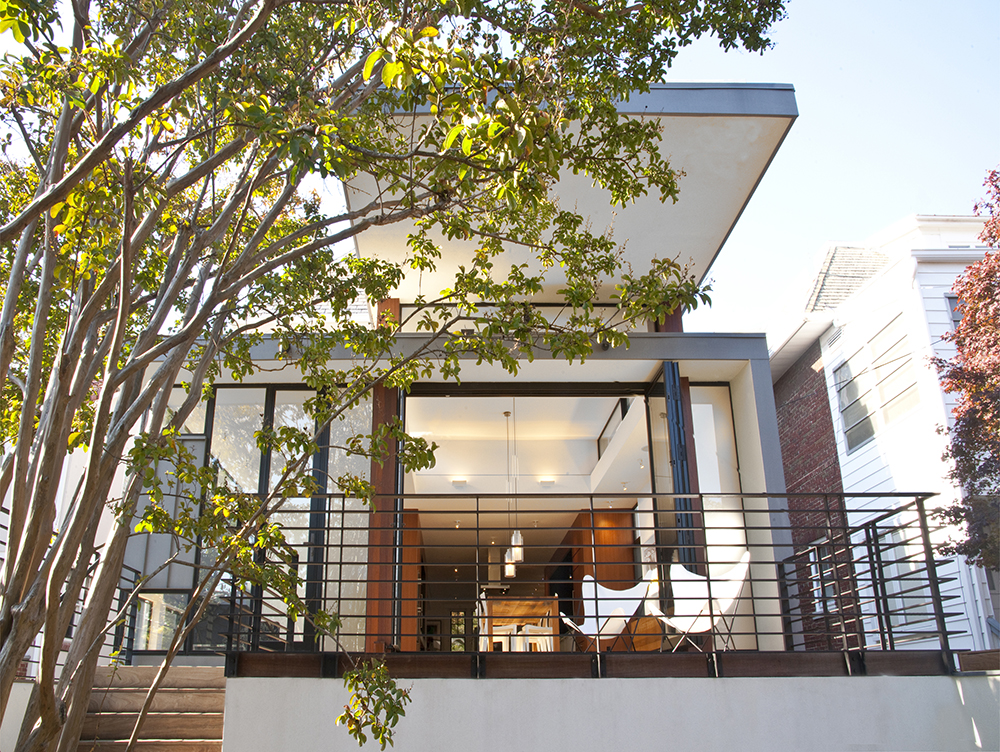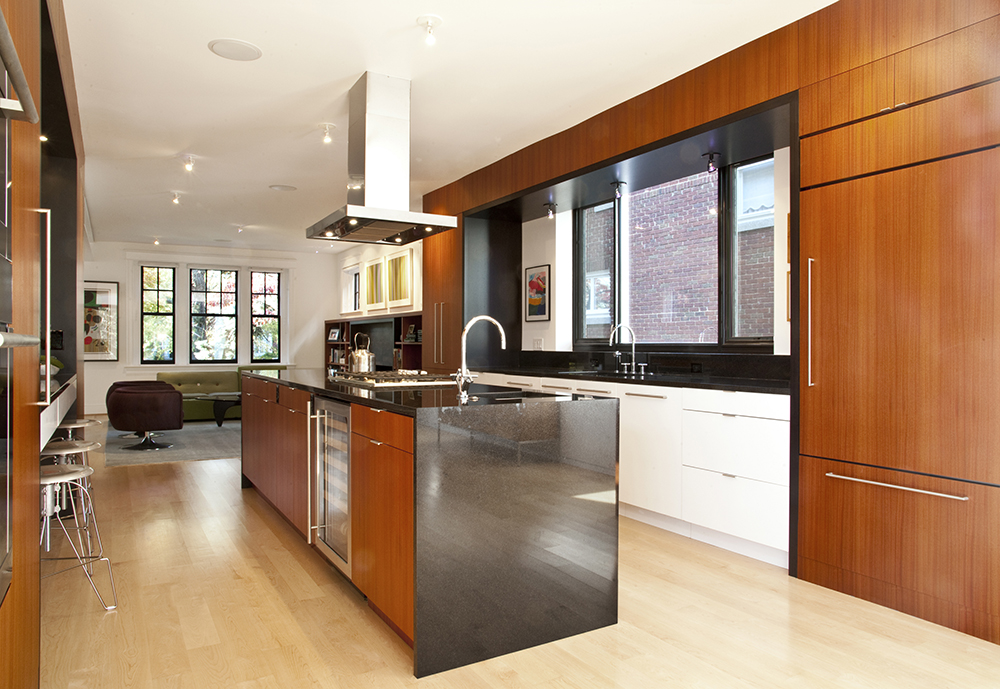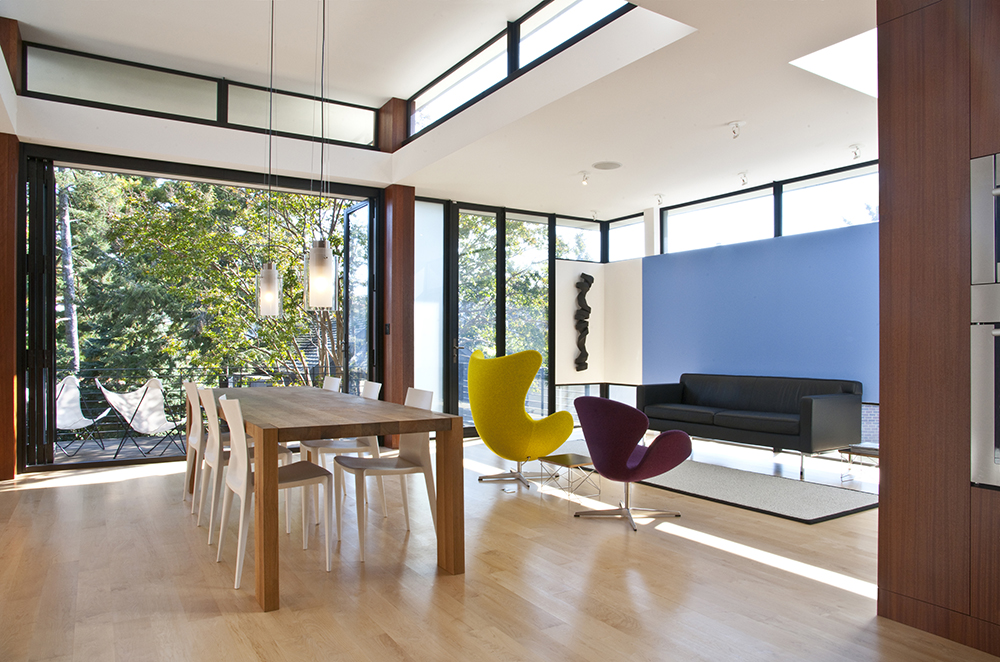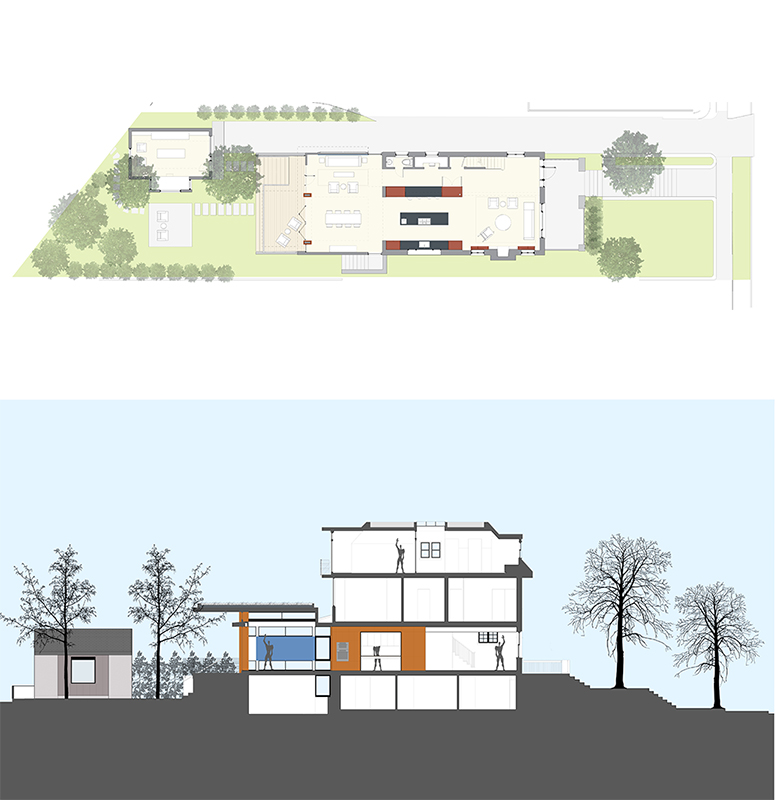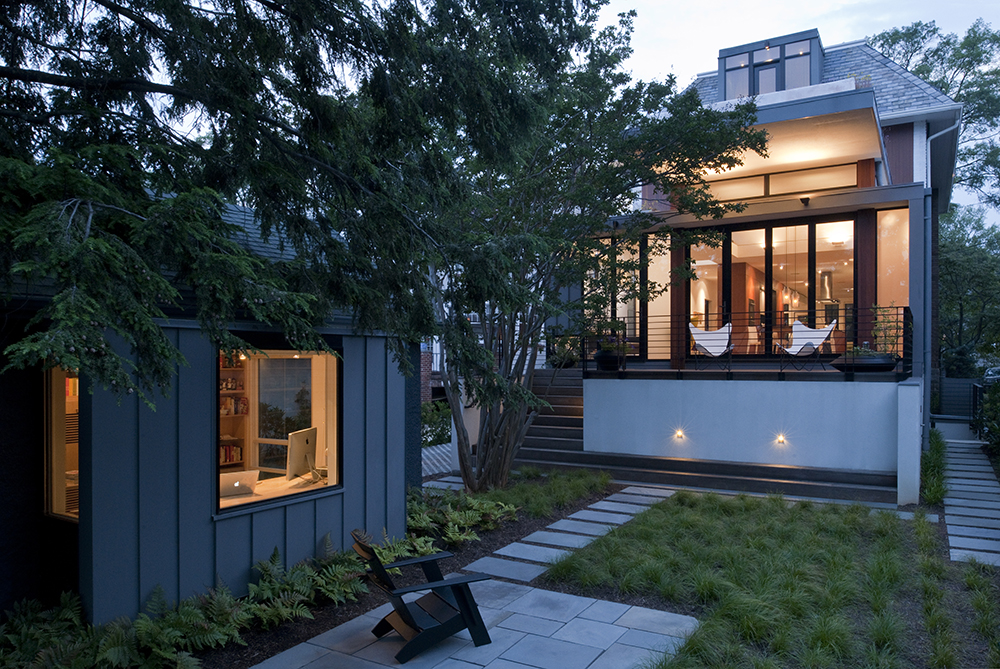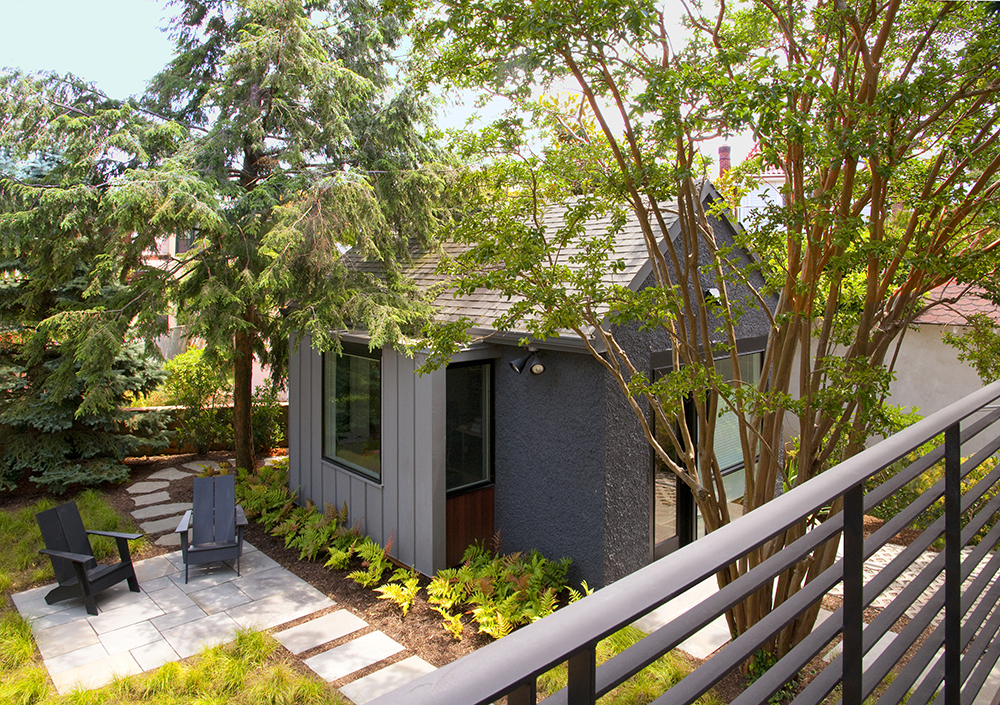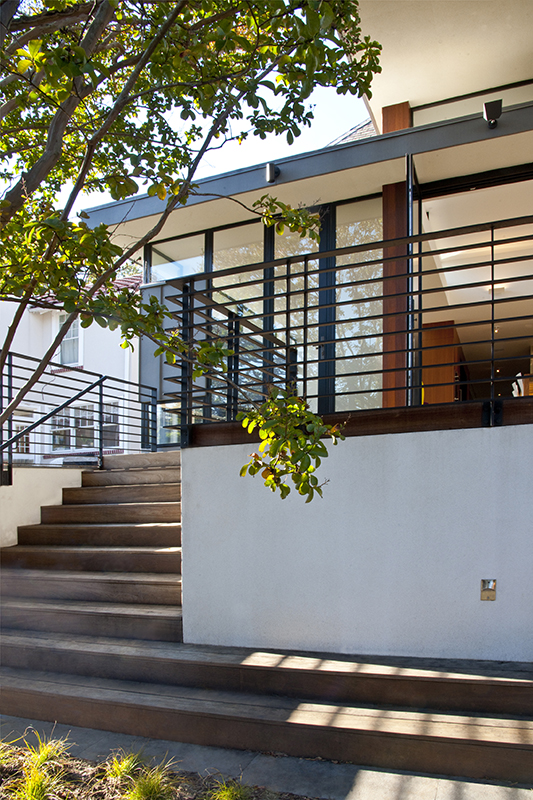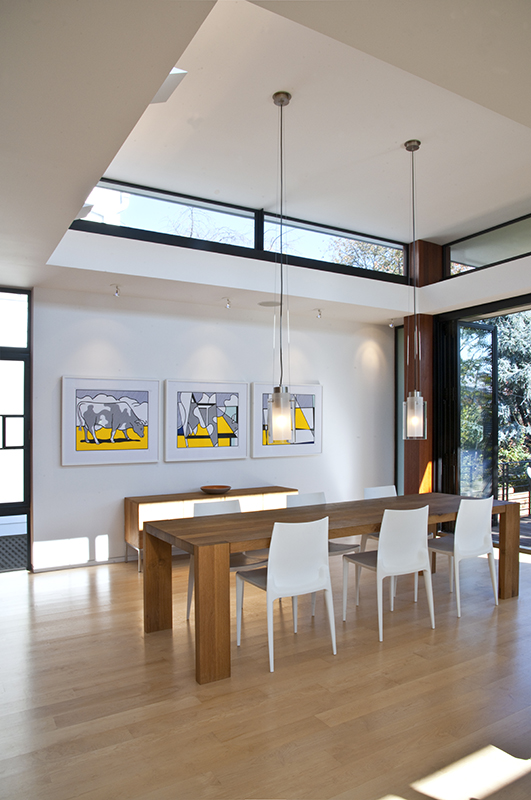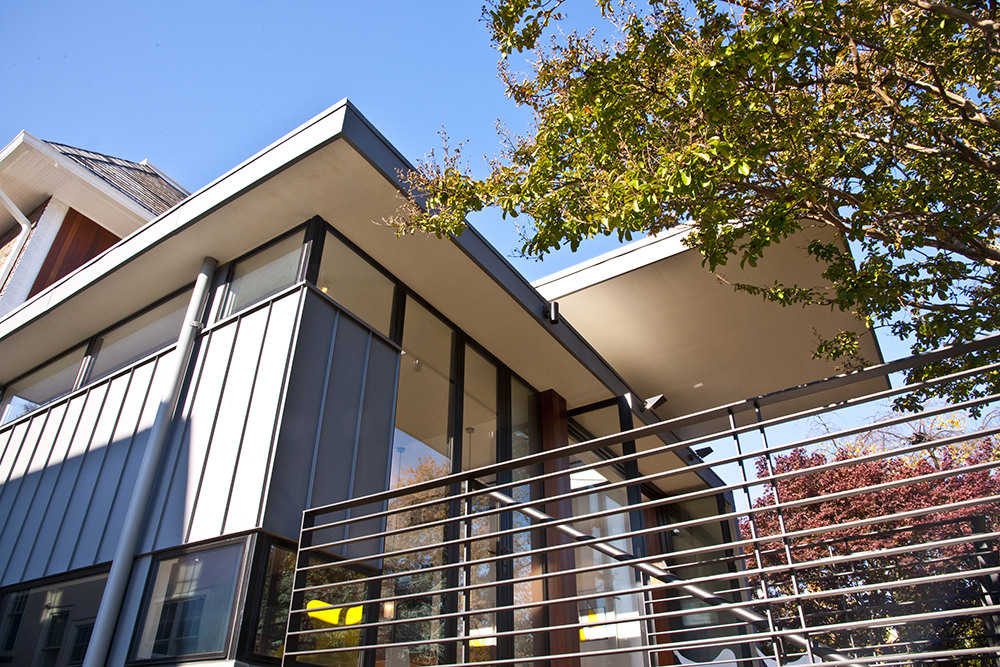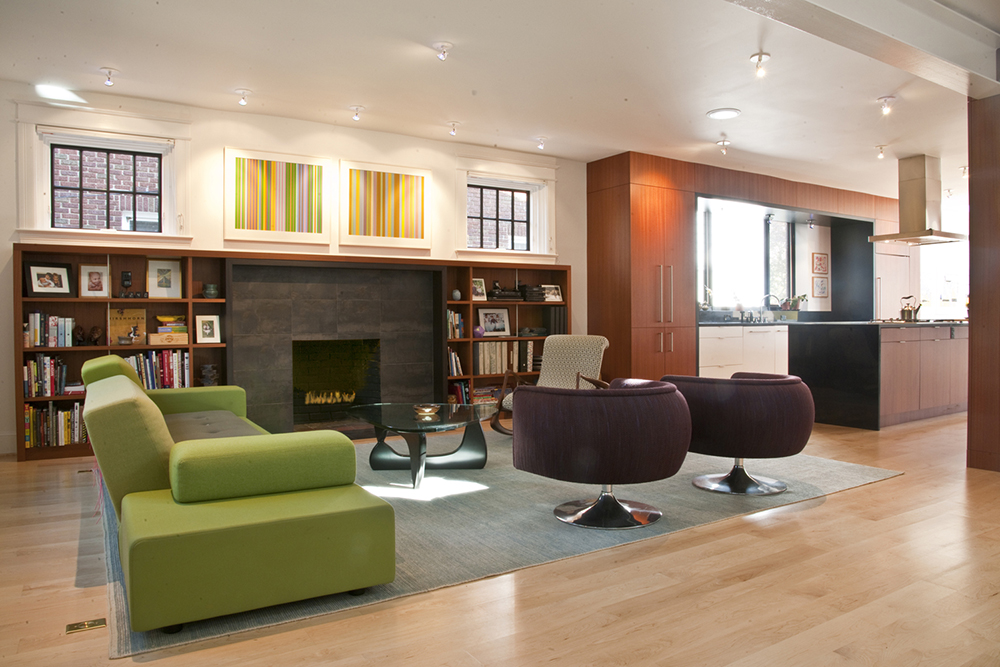 Cleveland Park House
This house for an active family of five is located in an historic district, and is a study in changing a large collection of small traditional rooms into to a small collection of large modern ones. Both parents work from home, and the integration of work and family life were key elements of the program.
On the first floor, the interior was entirely opened up by removing all interior partitions and replacing them with cabinets housing the kitchen, storage, a centrally located home office cockpit, and a powder room.
A much modified two-story sleeping porch was removed from the back of the house, and a new zinc-clad one-and-one-half-story family room/dining room was added, opening through operable glass walls to the garden beyond. It is now possible to stand at the front of the original house and look straight through to the garden some 55 feet away.
The second story has been fully renovated, largely retaining its orginal plan of 4 bedrooms and two baths. The third story has been reconfigured as a master bedroom suite with balcony views of the nearby Washington Cathedral.
In the garden, in the former garage, is a writer's studio.